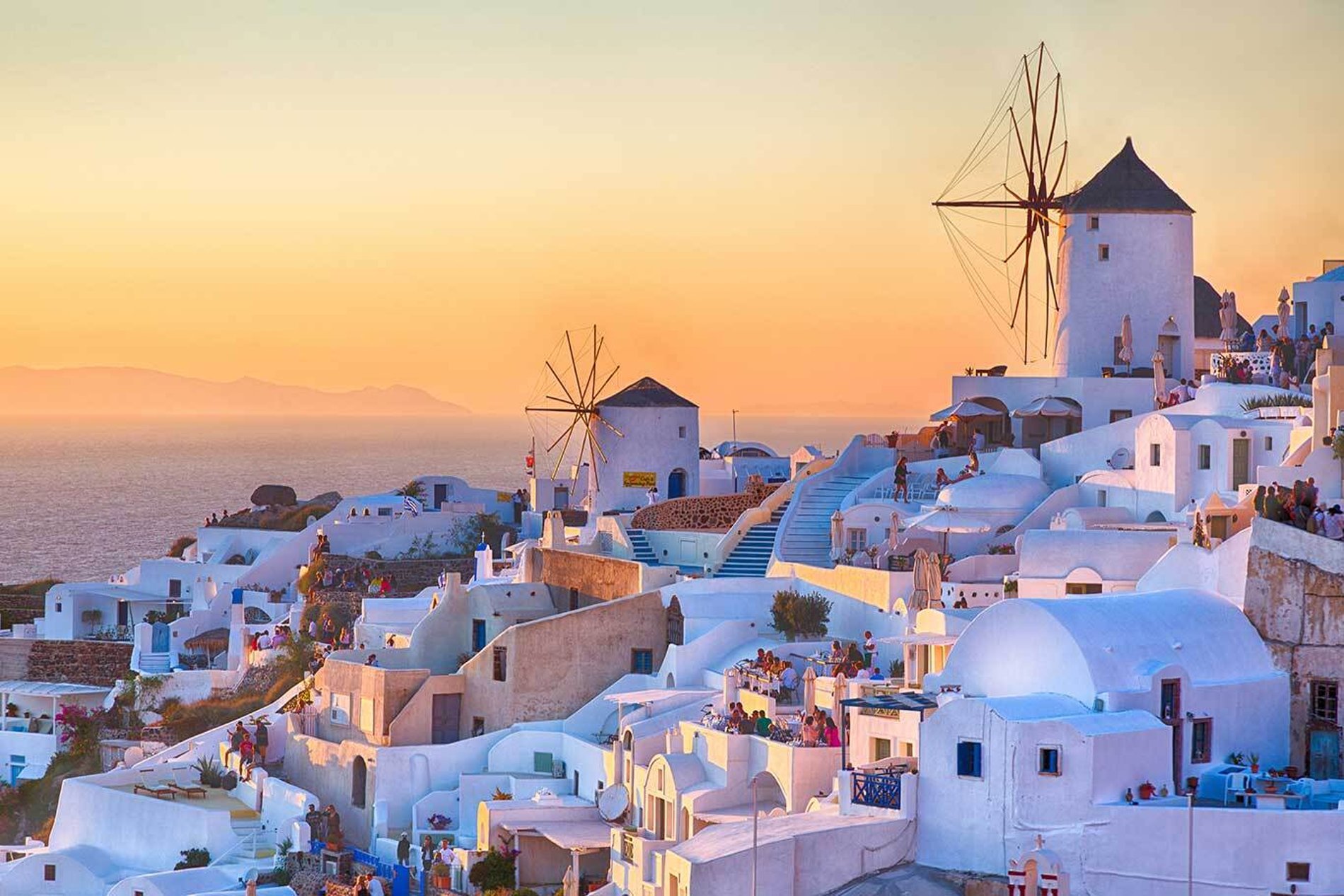 Seabourn returns to the sea this summer around stunning Greece
For ultra-luxury cruise line Seabourn, this summer promises to be an action-packed event as it sails around Greece.
You've been waiting patiently to pack your bags and once again embark on a cruise adventure.
The sleek and sophisticated Seabourn Ovation is operating seven-day cruises calling at ports throughout the Greek Isles this summer.

Seabourn has been working with the Greek Government to create a series of voyages that will transport you to beautiful and historic ports.
Departing every Saturday from Piraeus, itineraries will combine sites of archaeological and cultural interest such as Rhodes, Nafplion and Crete, with stunning and less-visited spots such as Spetsai and Patmos.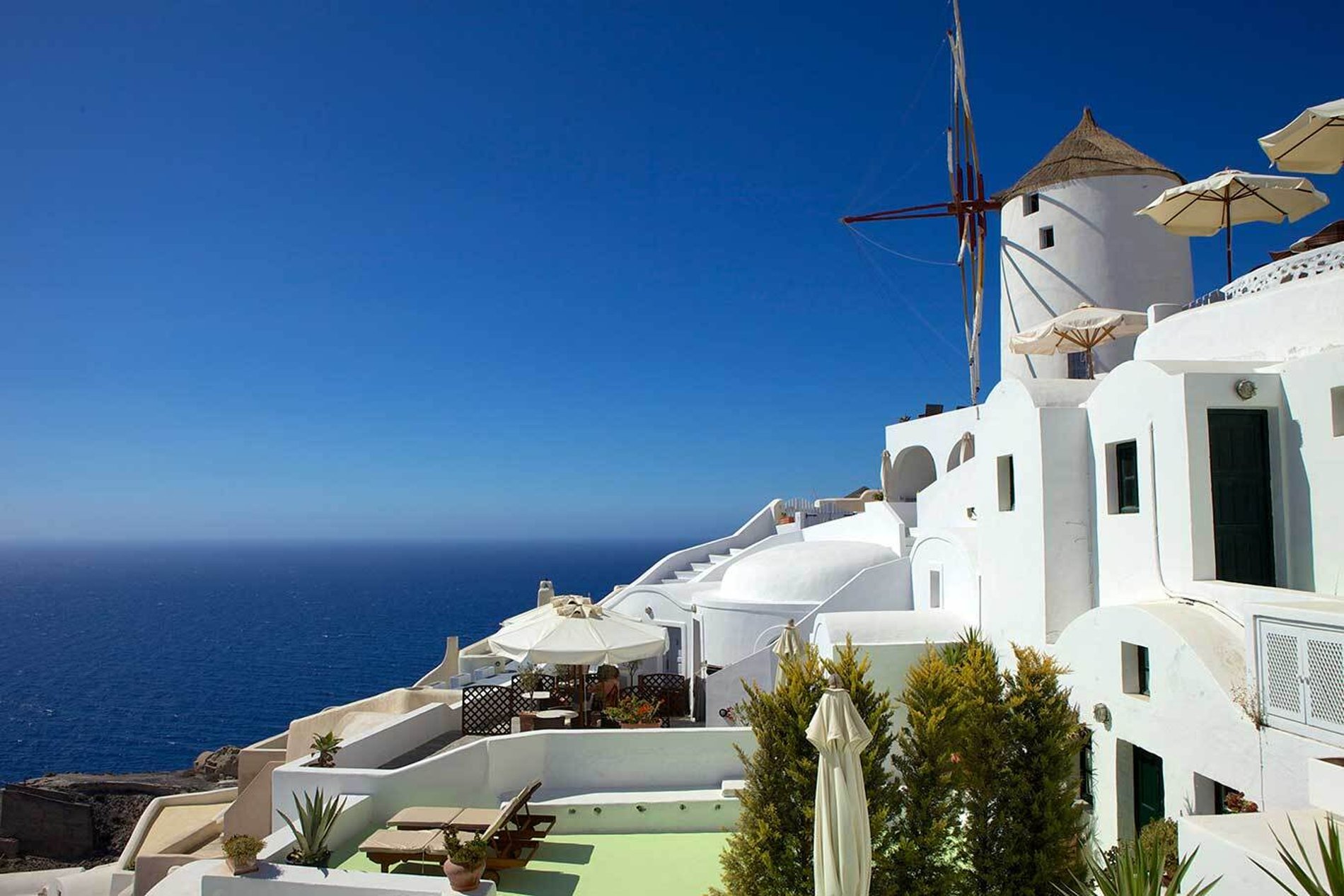 Adventures in the Aegean
First up is the seven-night 'Heart of the Aegean' itinerary, calling at Agios Nikolaos (Crete), Limassol (Cyprus), Rhodes, Mykonos and Nafplion in the Peleponnese.
In Agios Nikolaos, Seabourn Ovation ­– which joined the fleet in 2018 – will dock at the gorgeous Venetian harbour, surrounded by restaurants, outdoor cafes, and boutique shops. Here, you can tour the Palaces of Knossos and explore the labyrinth built to confine the legendary Minotaur.
Rhodes is all about the medieval old town, where your guide will transport you into the past with tales of the 14th-century Palace of the Grand Masters. Of course, Mykonos, one of the most popular Greek islands, is a stop you will not want to miss – bursting with colour and a zest for life that will certainly raise your spirits.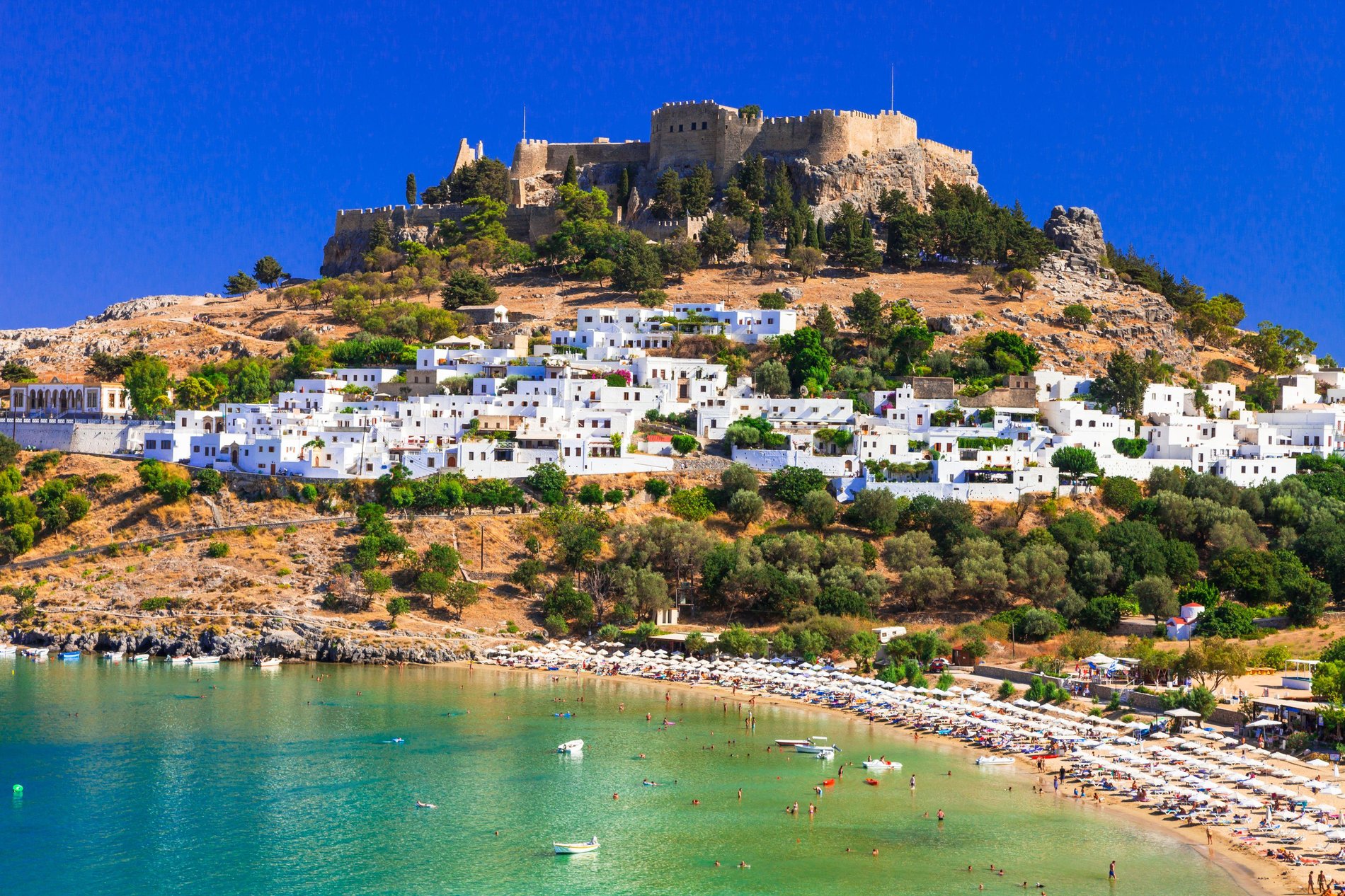 The 'Gems of the Greek Islands' voyage, meanwhile, will depart alternate Saturdays and visit Patmos, Paphos (Cyprus); Rhodes, Thira (Santorini) and Spetsai.
The first port of call is the tiny island of Patmos, which was deserted for centuries because of constant raids by pirates and the Turks. Today, it is a gem of a destination, quieter than other Greek islands but with no less beauty.
Santorini is another well-known Greek destination on the agenda this summer, where you can bask in the sunshine and see the famous antiquities at Akrotiri, before moving forward to Spetsai. Here, the standout feature is the single road around the island, on which you can travel in a horse-drawn carriage.
If that's not enough, you can also book longer 14-day voyages, which combine individual seven-day cruises with a variety of different ports on each, creating a 'Wonders of the Aegean' voyage.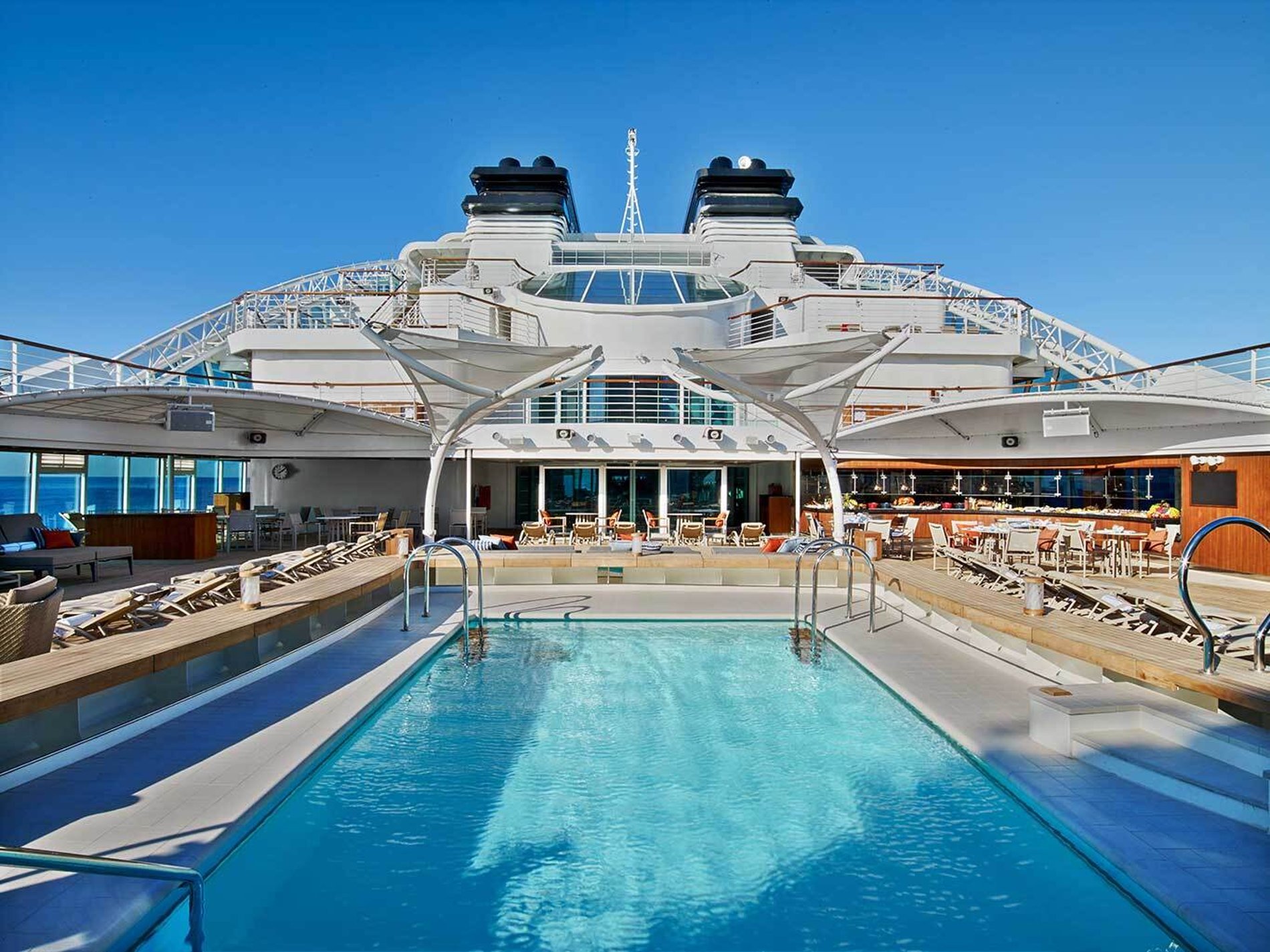 Sea day at the spa?
Each sailing also includes a sea day, so you can take a weight off and relax on board, perhaps with some al fresco dining, or simply sit back on your private veranda and listen to the soothing tones of the ocean.
Or, if you need something a little more luxurious, the Spa at Seabourn offers treatment rooms, a fitness centre, thermal area, motion studio and a hair and beauty salon – a perfect remedy for that lockdown haircut.
Seabourn also has an extra special programme created by wellness guru Dr Andrew Weil, featuring complimentary guided meditation and yoga sessions.
Elsewhere on board, all suites on Seabourn Ovation feature a private veranda along with Egyptian cotton bathrobes and Molton Brown Signature scents.
As for cuisine, Seabourn Ovation's fine dining restaurant offers an extensive a la carte menu, while at Sushi, master sushi chefs create a variety of fresh Japanese specialities.
There's also The Grill by Thomas Keller, a classic American chophouse, featuring the cuisine of restaurateur Keller. Then there's Earth and Ocean, which is perfect for regional cuisine served al-fresco under the stars.
As Seabourn president Josh Leibowitz says: 'The entire Seabourn family is truly excited to provide our award-winning travel experience aboard Seabourn Ovation starting again this July in the Greek Isles.
'We're grateful to the people of Greece for welcoming Seabourn back to the Mediterranean this summer.'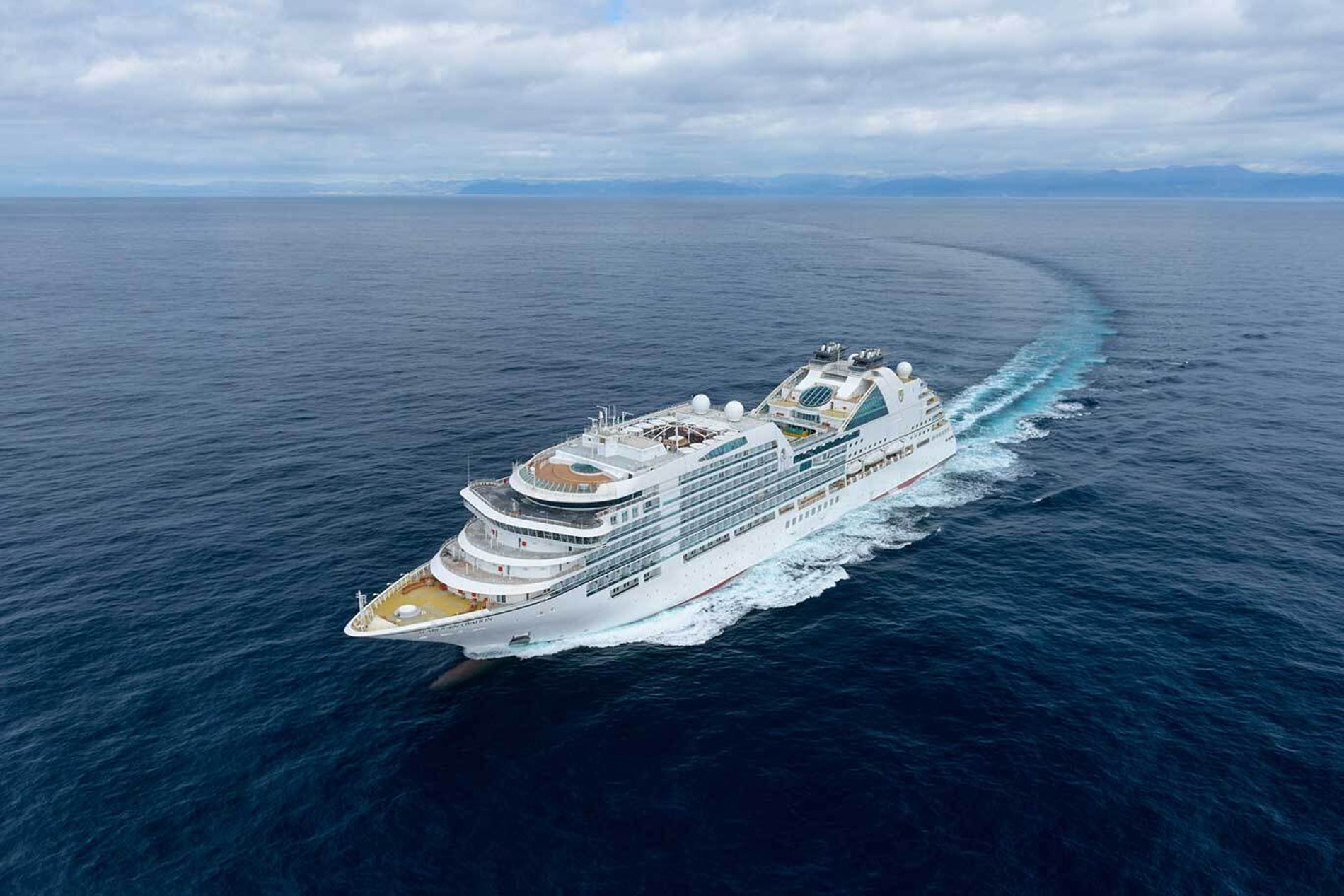 Seabourn's summer voyages are available to guests who are fully vaccinated against Covid-19.
The cruise line said: '"Fully vaccinated" means a minimum of 14 days following the final dose of the currently approved Covid-19 vaccines being administered.
'Seabourn guests will be required to comply with all health protocols that may be in place at the time of their departure, therefore travellers should check on travel requirements regularly, for both inbound travel and their return home, since policies continue to change based on the latest advice.'
There really is no better – and safer – way to travel this summer.
For more information on the new cruises and itineraries, visit seabourn.com or call 0344 338 8615. To search all Seabourn cruises, CLICK HERE.