Search for your ideal Cruise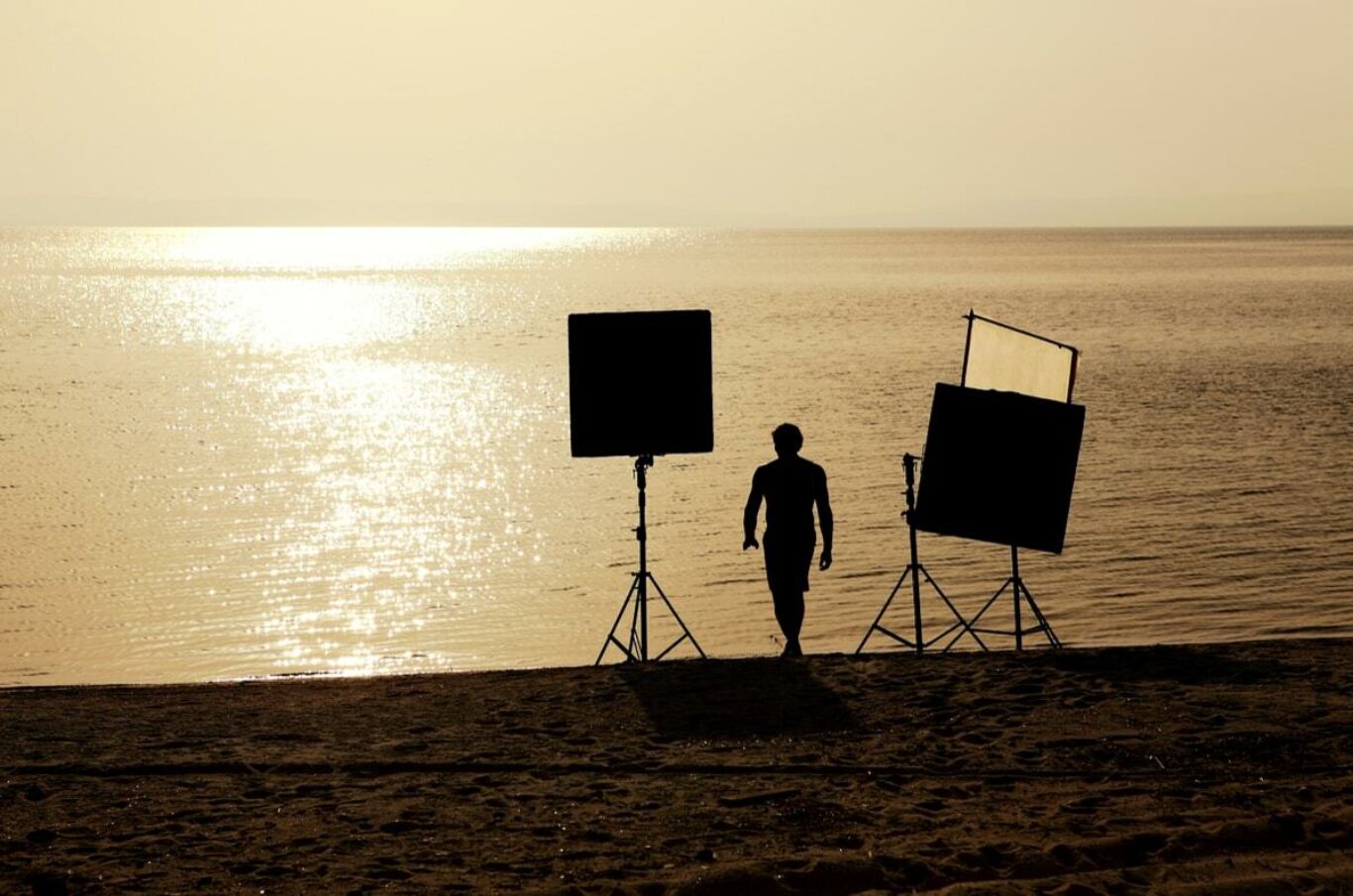 10 iconic film locations you can visit on cruises
Step straight off your cruise ship and into a film set – find your inner Lara Croft at the incredible Angkor Wat, dream of Mark Darcy in Phuket or enter the billionaires' playground on the French Riviera, where Edina and Patsy wreaked 'ab fab' havoc. 1 – ABSOLUTELY FABULOUS: THE MOVIE COTE D'AZUR, FRANCE When
Step straight off your cruise ship and into a film set – find your inner Lara Croft at the incredible Angkor Wat, dream of Mark Darcy in Phuket or enter the billionaires' playground on the French Riviera, where Edina and Patsy wreaked 'ab fab' havoc.
1 – ABSOLUTELY FABULOUS: THE MOVIE
COTE D'AZUR, FRANCE
When Edina (Jennifer Saunders) accidentally pushed supermodel Kate Moss into the River Thames, she and Patsy (Joanna Lumley) fled to the French Riviera. Good choice.
The Grand-Hôtel du Cap-Ferrat, where the two incorrigible women lazed by the pool, is a 20-minute drive from the port of Nice on the millionaires' peninsula of St-Jean-Cap-Ferrat. For a taste of the high life – but on a budget – visit the Villa Ephrussi de Rothschild, a coral-pink mansion in the same neighbourhood which has absolutely fabulous gardens on a cliff that's been cut into the shape of a cruise liner sailing into the Cote d'Azur.
The extraordinary Bubbles Palace, owned in the film by Edina's assistant Bubble (Jane Horrocks), is actually fashion designer Pierre Cardin's property above the beach of Théoule-sur-Mer. Sadly, Palais Bulles is not open to the public. But you can follow Edina and Patsy's tracks (perhaps leaving out the car chase) in the narrow alleyways of Villefranche-sur-Mer, a pretty town near Cap Ferrat and close to the port.
BOOK IT
FREEDOM OF THE SEAS Seven nights from £663, departing Barcelona on May 7, 2017. See rccl.com, 0844 493 4005
VENTURA 14 nights from £1,599, departing Southampton round-trip on October 15, 2017. See pocruises. com, 0843 374 0111
AZAMARA JOURNEY Eight nights from £2,199 (cruise only) Grand Prix and Cannes voyage, departing Rome to Barcelona on May 21, 2018. See azamaraclubcruises.co.uk, 0844 493 4016
2 – LORD OF THE RINGS/ THE HOBBIT
NEW ZEALAND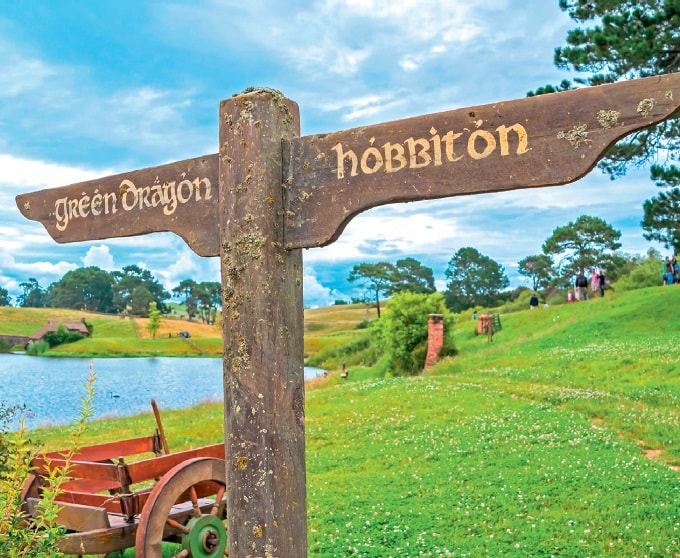 Film director Peter Jackson brought the fantasy world of Middle-earth to our screens while showcasing his beautiful home country of New Zealand in the Lord of the Rings trilogy.
On the North Island, the Waikato town of Matamata was used to portray the peaceful Shire region, and the village of Hobbiton remains a permanent visitor attraction, set in a lush dairy-farming landscape.
In the centre of Wellington, Mount Victoria is within walking distance – and here the forests became Hobbiton Woods, while Harcourt Park was transformed into the Gardens of Isengard.
BOOK IT
RADIANCE OF THE SEAS 10 nights from £1,996, departing Auckland, New Zealand, on December 16, 2016. See royalcaribbean.co.uk, 0844 493 4005
NORWEGIAN STAR Australia & New Zealand, 31 days from £2,618, departing Melbourne on February 6, 2017. See ncl.com, 0333 241 2319
BLACK WATCH The Best of New Zealand & Australia, 18 nights from £2,199, departing Auckland, New Zealand, on February 16, 2017. See fredolsencruises.com, 0845 314 3736
AZAMARA JOURNEY 15 nights from £4,140 (fly/cruise £5,785), departing February 19, 2017, see azamaraclubcruises.co.uk
3 – AVATAR
HAWAII
While Avatar won acclaim for its computer graphics, hero and heroine Jake and Neytiri perfected their moves in the rainforest along Big Island's Hamakua Coast, with many of their scenes filmed in the stunning Keahua Arboretum.
Hawaii has long been a Hollywood favourite, so visitors can take movie tours to see locations featured in Jurassic Park, Pirates of the Caribbean and Pearl Harbor.
Elvis Presley loved the Hawaiian islands too, and three of his films – Blue Hawaii, Girls, Girls, Girls and Paradise, Hawaiian Style – were set here. But for today's cruise visitors, Hawaii's biggest star must be the glistening blue ocean where surfers ride the waves.
BOOK IT
PRIDE OF AMERICA 7 days from £1,085, departing Honolulu round-trip on Nov 5, 2016. See ncl.com, 0333 241 2319
MS WESTERDAM 25 nights from £3,099, departing San Diego round-trip on February 7, 2017. See hollandamerica.com, 0843 374 2300
CARNIVAL MIRACLE 15 days from £2,170 (cruise only), departing Hawaii on December 2, 2017. See carnival.com, 0843 374 2272
4 – THE SOUND OF MUSIC
SALZBURG, AUSTRIA
Fancy an Edelweiss singalong with Elisabeth von Trapp, real-life granddaughter of Maria and Baron von Trapp?
Elisabeth sings during a private concert for Uniworld river cruise guests at the ornate Mirabell Palace Chapel in Salzburg, and moves some guests to tears with her soulful voice and loving words about her family and their homeland.
The adjoining Mirabell Gardens were featured in The Sound of Music, so there's every opportunity to sing Do-Re-Mi and skip around the park's fountains to add a drop of golden sun to your visit.
To check out which dates Ms von Trapp will be singing in 2017, visit Titan Travel.
BOOK IT
SS MARIA THERESA 8 days from £1,999, departing Passau to Budapest on November 12, 2017. See titantravel.co.uk, 0800 988 5873 or uniworld.com
AMASONATA Seven nights from £1,599, departing Budapest to Vilshofen on November 7, 2016. See amawaterways.co.uk, 0808 256 8422
FILIA RHENI II Eight nights from £899, Salzburg to Vienna with a choice of UK regional airport departures on August 2, 2017. See saga.co.uk/rivercruise, 0800 300 400
5 – BRIDGET JONES'S DIARY
PHUKET, THAILAND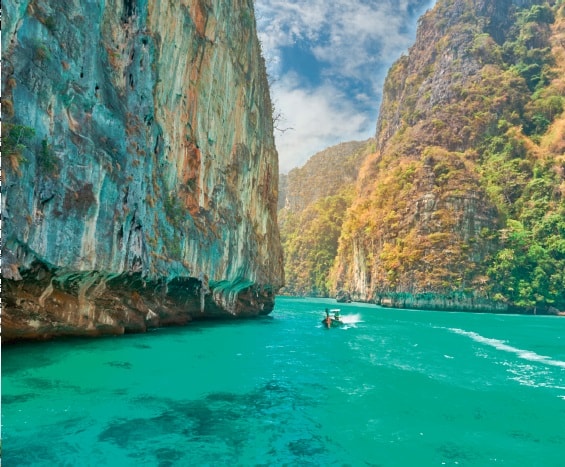 Mark Darcy (Colin Firth) came to the rescue when it all went horribly wrong for Bridget (Renée Zellweger) in Thailand. After her friend Shazza (Sally Phillips) became loved- up with handsome drug-smuggler Jed (Paul Nicholls), it was Bridget who found herself in jail after putting Jed's "gift" to Shazza in her bag.
That was a lesson about not carrying other people's bags on board a ship or plane, but the film also highlighted Phuket's stunning scenery, powder-white sand and palm-fringed beaches, all of which feature on south-east Asia cruise itineraries.
BOOK IT
CELEBRITY CONSTELLATION 15 nights from £979, departing Abu Dhabi on Jan 11, 2017. See celebritycruises.co.uk, 0844 493 2043
ARCADIA 92 nights from £11,749, departing Southampton on Feb 1, 2017. See pocruises.com, 0843 374 0111
BLACK WATCH 26 nights from £2,849, departing Singapore on March 18, 2017. See fredolsencruises.com, 0845 314 3873
6 – TOMB RAIDER
ANGKOR WAT, CAMBODIA
Channel your inner Lara Croft at Angkor Wat, where Angelina Jolie showcased her cyber-babe shapes in the ultimate fantasy film. Tomb Raider was the first film to be shot at this sacred temple, the biggest religious monument in the world, since Peter O'Toole starred in Lord Jim (1964).
As Cambodia recovers from decades of conflict – bombing by the US during the Vietnam War, Pol Pot's Killing Fields in the 1970s, occupation by Vietnamese troops in the 1980s and civil war in the early 1990s – it is one of the world's most fascinating countries to visit. And there can be no better way to do it than by cruise ship.
BOOK IT
VIKING MEKONG 14 nights from £4,199, departing Hanoi to Ho Chi Minh City on December 5, 2016. See vikingrivercruises.co.uk, 0800 319 6660
AMADARA 15 nights from £2,399, departing Ho Chi Minh City to Hanoi on March 4, 2017. See amawaterways.co.uk, 0808 256 8422
AVALON SIEM REAP 12 nights from £4,595, departing Siem Reap to Ho Chi Minh City on February 19, 2017. See avaloncruises.co.uk, 0800 668 1801
7 – FROZEN
NORWAY
Disney's 2013 animated spectacular stole the hearts of children across the world – and yours will be thrilled to visit the landscape that inspired the movie. Children sailing on Disney Magic can "Freeze the Night Away" during a deck party with Anna, Elsa and Olaf, as well as watching the Disney Dreams stage show and (of course) multiple screenings of Frozen before arriving in the fjords. Be quick to book a Disney cruise, as sailings are often sold out, but remember there are many other cruise lines sailing into Norway so there's no need to miss the magic.
BOOK IT
DISNEY MAGIC 7 nights from £1,639 (excluding flights), departing Copenhagen on May 28, 2017. See disneycruise.disney.go.com, 0800 171 2317
MS NORDLYS 9 nights from £947, departing Bergen round-trip on March 25, 2017. See hurtigruten.co.uk, 020 3603 7112
SEABOURN QUEST 18 nights from £7,999, departing Dover to Stockholm on May 1, 2017. See seabourn.com, 0843 373 2000
8 – STAR WARS: THE FORCE AWAKENS
ABU DHABI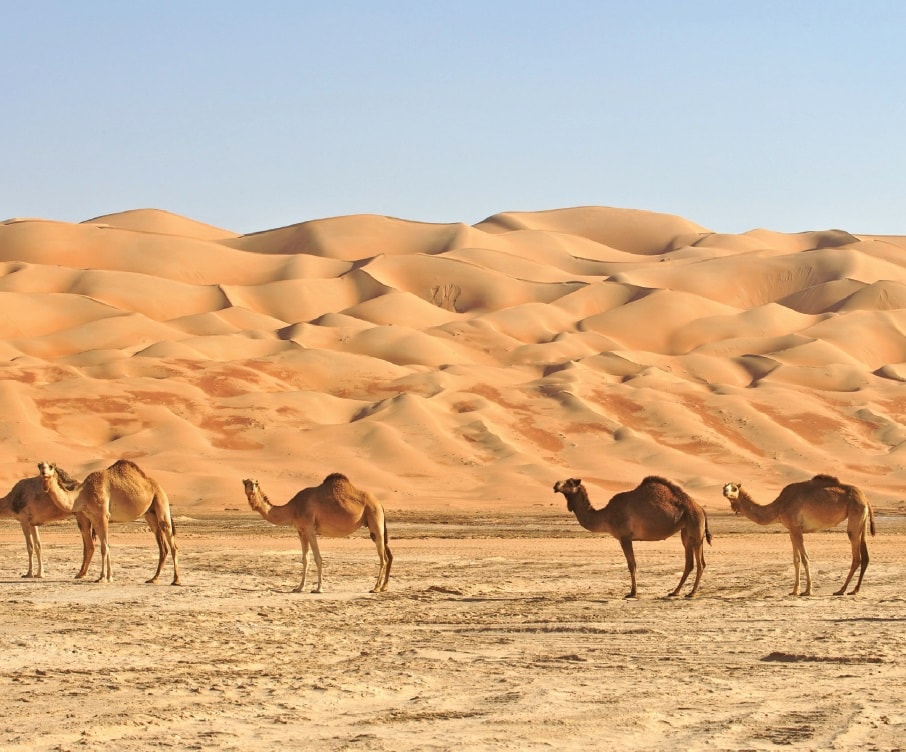 Some countries can afford to give Hollywood a tax break, and the payoff is more money going into the local economy and more tourists. Abu Dhabi offers generous incentives, and many scenes in the first instalment of the Star Wars sequel trilogy were shot in the Rub al Khali desert.
Scenes from The Bourne Legacy and Fast & Furious were also filmed in the emirate, where cruise passengers now arrive at a smart new Mina Zayed terminal.
May the Force be with you on 4×4 excursions on the sand dunes, camel rides and campfire barbecues.
BOOK IT
MSC FANTASIA 7 nights from £1,098 (cruise only), departing Abu Dhabi to Dubai on December 18, 2016. See msccruises.co.uk, 020 3426 3010
CELEBRITY CONSTELLATION 15 nights from £1,046 (cruise only), departing Abu Dhabi via the Suez Canal to Civitavecchia, Rome, on April 17, 2017. See celebritycruises.com, 0844 493 6011
QUEEN MARY 2 20 nights from £2,319, departing Dubai to Southampton on April 18, 2017. See cunard.co.uk, 0843 374 2224
9 – PADDINGTON BEAR
COSTA RICA
Paddington sailed into Tilbury after his long voyage from darkest Peru – but the film-makers chose to capture their jungle scenes in Costa Rica. And why not? This is one of the world's most biodiverse countries, home to more than 500,000 species. Consider a day trip from Puerto Limon to the Tortuguero canals to see sloths and howler monkeys, or take a walk in the rainforest to see brightly coloured frogs, iguanas and hummingbirds.
There are no marmalade factories producing Paddington's favourite treat, although cruise guests can visit the Del Monte banana plantation to see the crop being harvested and packed for export.
BOOK IT
NORWEGIAN PEARL 10 days from £650, departing Miami round-trip on Nov 28, 2016. See ncl.com, 0333 241 2319
AZAMARA QUEST 14 nights from £3,599 (including flights and Titan's VIP Home Departure Service), departing on January 14, 2017. See Azamaraclubcruises.co.uk, 0844 493 4016
MS MAASDAM 19 nights from £1,599, departing San Diego to Fort Lauderdale on April 26, 2017. See hollandamerica.com, 0843 374 2300
10 – MEMOIRS OF A GEISHA
KYOTO, JAPAN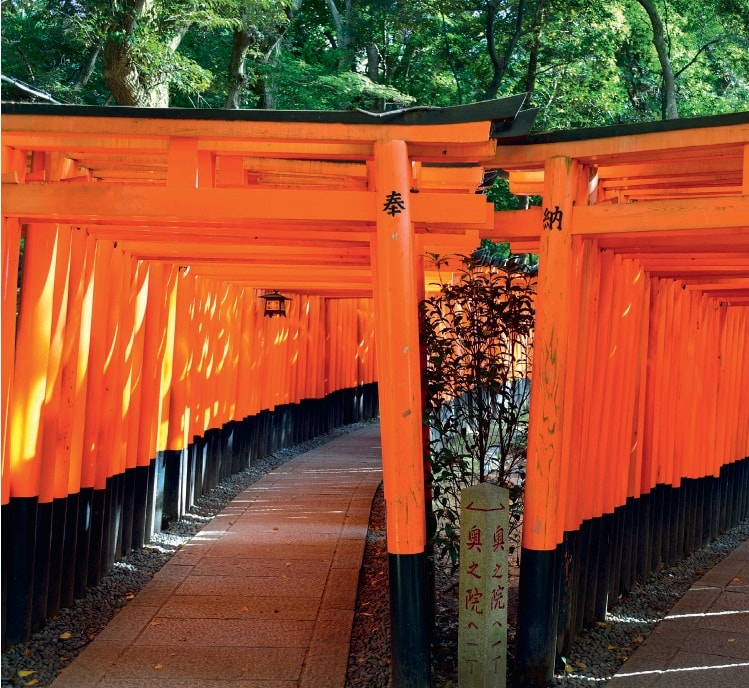 Surrounded by mountains on three sides, Kyoto takes visitors back to old Japan with beautiful shrines, quiet temples and geishas.
Scenes in the award-winning film feature the Gion district, and visitors should not miss the glorious Fushimi Inari-taisha shrine with its arcades of vermilion torii (shrine gates).
There's lots to pack into one day, so plan to see the restored tea houses, splash the cash in Kyoto's excellent restaurants and visit any of the hundreds of Buddhist temples to absorb the atmosphere in the temple precincts and tranquil Zen gardens. Cruise ships sail into Osaka for Kyoto, and most offer a full-day's tour to view the sacred sites.
BOOK IT
NAUTICA 15 days from £3,869, departing Hong Kong to Shanghai on February 20, 2017. See oceaniacruises.com, 0345 505 1920
DIAMOND PRINCESS 14 days from £1,249 (excluding flights), departing Singapore to Tokyo on April 6, 2017. See princess.com/go, 0843 374 240
SILVER SHADOW 16 nights from £5,085, departing Tokyo to Hong Kong on September 22, 2017. See silversea.com, 0844 251 0837