Search for your ideal Cruise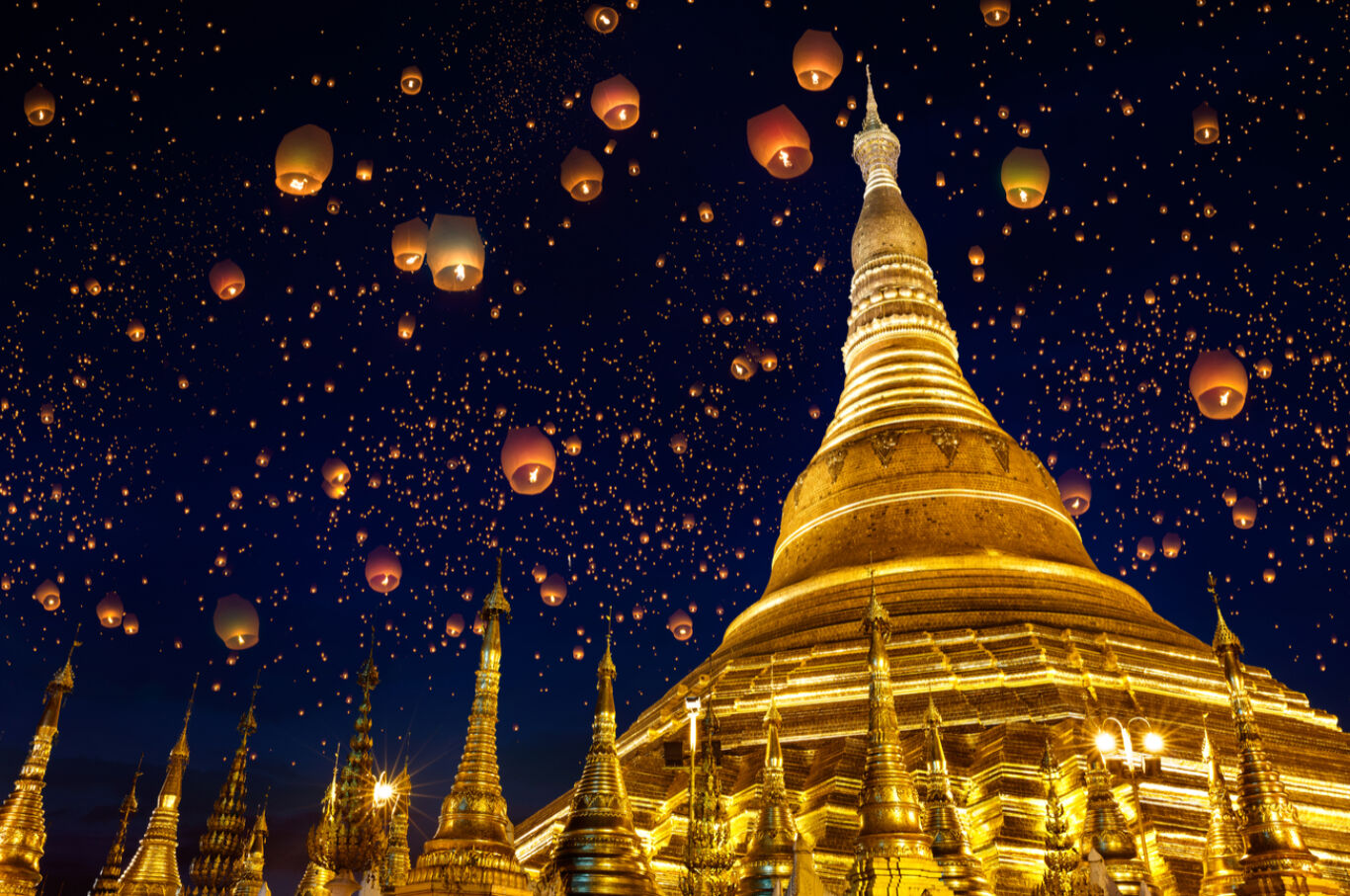 A cruise to magical Myanmar
From reclining Buddhas to random acts of kindness, a cruise down the Chindwin offers enchantment at every turn. As we pause to catch our breath on the steep hill leading to the pagoda, a barefoot, burgundy- robed monk presses a parcel into my friend's hand. It contains sticky rice and other simple foods, which he
From reclining Buddhas to random acts of kindness, a cruise down the Chindwin offers enchantment at every turn.
As we pause to catch our breath on the steep hill leading to the pagoda, a barefoot, burgundy- robed monk presses a parcel into my friend's hand. It contains sticky rice and other simple foods, which he has received from the local villagers.
The act of giving – dana – is central to Buddhism, and even though every member of our well-fed group of Westerners is twice his size or more, the monk clearly feels that our need is greater than his.
This was one of many touching incidents during our week cruising downstream on Myanmar's Chindwin River, the largest tributary of the Irrawaddy, but far more remote and much quieter than the country's main waterway. We were humbled by the monk's generosity, yet more than a little embarrassed as we thought of the lavish meals served aboard our vessel. After some diplomatic words from Thaw, our guide, the monk accepted his offering back and continued on his way.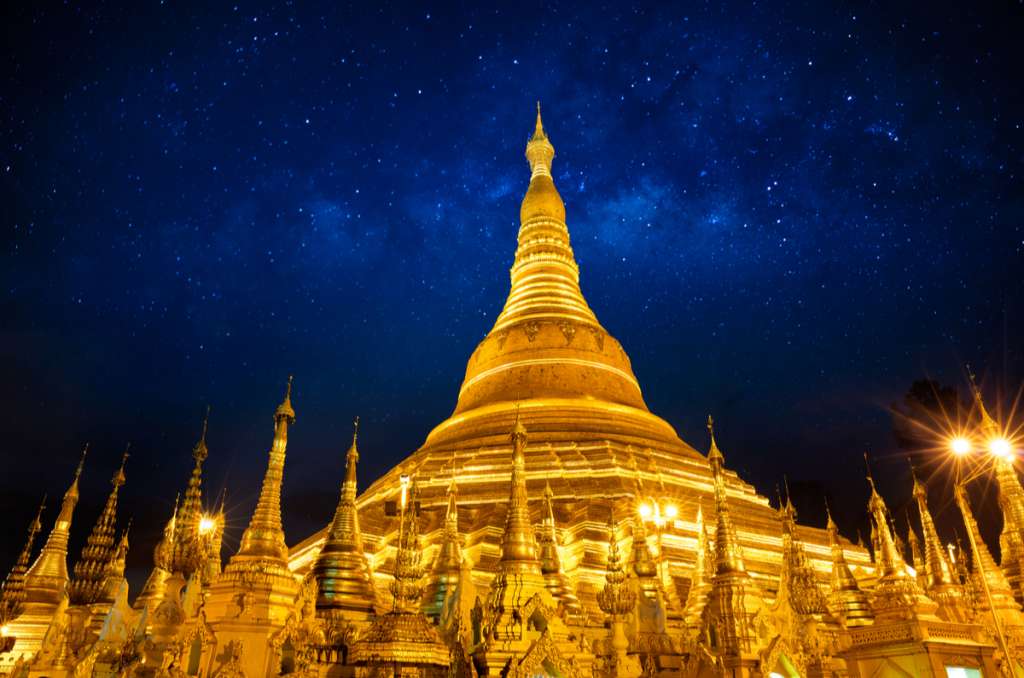 Our journey began five days earlier in the capital, Yangon (aka Rangoon, when the country itself was still called Burma). There we spent a couple of nights at the plush Sule Shangri-La, the former Traders Hotel, which has undergone a total refurbishment. This occupies a busy street corner near Bogoke Market, an imposing white building with inner cobbled streets, built by the British in 1926 and commonly known as Scott Market. It's a great place to pick up inexpensive souvenirs, particularly if you're prepared to haggle.
Later we visited the "Crown of Burma", the majestic Shwedagon Pagoda complex, topped by a glittering jewel-encrusted gold tower, that is a landmark visible from virtually every part of the city.
The next day we flew north in a small plane, touching down at a couple of tiny airports en route to pick up and drop off passengers. At Homalin, close to the Indian border and 600 miles from the Chindwin's confluence with the Irrawaddy, our ship awaited at the foot of a flight of steps leading down a muddy bank. Surrounded by chattering youngsters, dogs lazing in the late afternoon sun and women washing clothes in the river, Kalay Pandaw looked tiny but utterly at home.
Carrying just ten passengers (kalay means baby), this two-deck vessel immediately impressed us. With its brass fittings and scrubbed teak decking, it evokes the colonial vessels of the once mighty Scottish-owned Irrawaddy Flotilla Company that worked Burma's river system in the 19th century.
Twenty years ago, when Burma was virtually isolated from the world and in the grip of military rule, another Scot, Paul Strachan, pioneered river cruising here. The first group of intrepid travellers were a colourful party that wouldn't have been out of place in an Agatha Christie novel, as recounted in Strachan's amusing and insightful book, The Pandaw Story.
While our American and Aussie fellow passengers on this trip were an engaging rather than eccentric bunch, they shared that original, adventurous desire to explore the river less travelled.
None of us was disappointed. Our sense of remoteness was heightened by the near total absence of Wi-Fi outside larger towns, and the fact that there is no roaming signal, so UK mobiles don't work unless you buy a SIM card.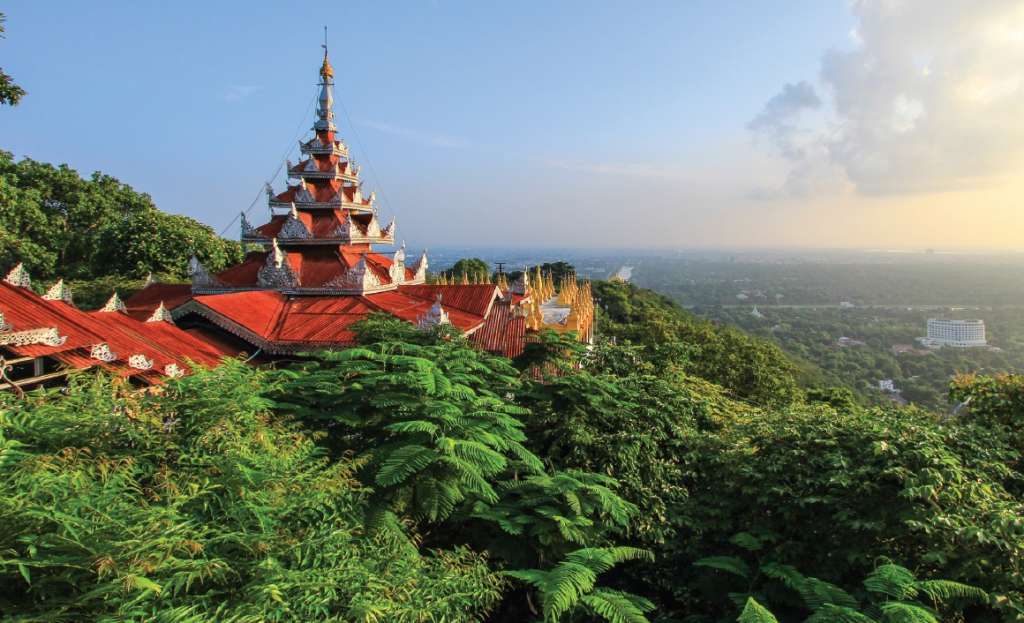 With day-to-day itineraries totally dependent on the river, we quickly learned to go with the flow. One day the fast-moving current hastened our progress and the captain made an unplanned stop at a riverside village. The Chindwin provides the only transport between these communities, and word of our arrival soon spread. Children appeared from nowhere and men unloading bananas from ox carts paused to watch us clamber up the bank. As Thaw led us round the dusty streets, our progress rapidly took on a Pied Piper aspect, as giggling youngsters followed in our wake.
Yet the following morning a dense fog enveloped the river and no movement was possible until it cleared.
On another afternoon we found ourselves stranded mid-river as Kalay Pandaw ran into one of the submerged sandbars that shift during the monsoon and make the Chindwin notoriously difficult to navigate during the dry, low-water period from July to February. Pandaw vessels have very shallow drafts that enable them to sail stretches of river inaccessible to larger craft, but even they are not exempt from the vagaries of Mother Nature. For almost two hours a couple of sailors from the nine-strong crew stood waist-deep in the water, working with long wooden poles and ropes to get us underway. When their perseverance was rewarded we welcomed them back on board with a rousing round of applause.
Back on dry land the following morning, the crew members formed a human chain to hold our hands and encouraged us to go "slowly, slowly" as we navigated our way up rutted banks, exposed by the lack of water.
Excursions included walking tours, bumpy motorcycle tuk-tuk trips and optional bike rides through villages untouched by tourism. Women with circles of yellow-brown thanaka paste on their cheeks waved from open-sided wooden houses, built on stilts to protect them from flooding. Men in sari-like longyis grinned, revealing teeth stained red from chewing betel nuts.
There are no tacky souvenir stands on this route, and we bought authentic local items – woven bags, traditional conical bamboo hats and jars of thanaka, which is made from tree bark and used as both a sunscreen and a cosmetic. Returning from one such expedition we were unexpectedly invited to join a feast day at the local monastery, where we sat round low tables, sipping green tea and eating rice cakes.
The landscape of this region is dotted with thousands of solid pagodas, or stupas, which we admired from the outside. But we did venture inside soaring temples, lined with statues of serene Buddhas, and shrines inhabited by the more mischievous and powerful spirits called nats (locals court the latter with offerings of beer, whisky and cigarettes).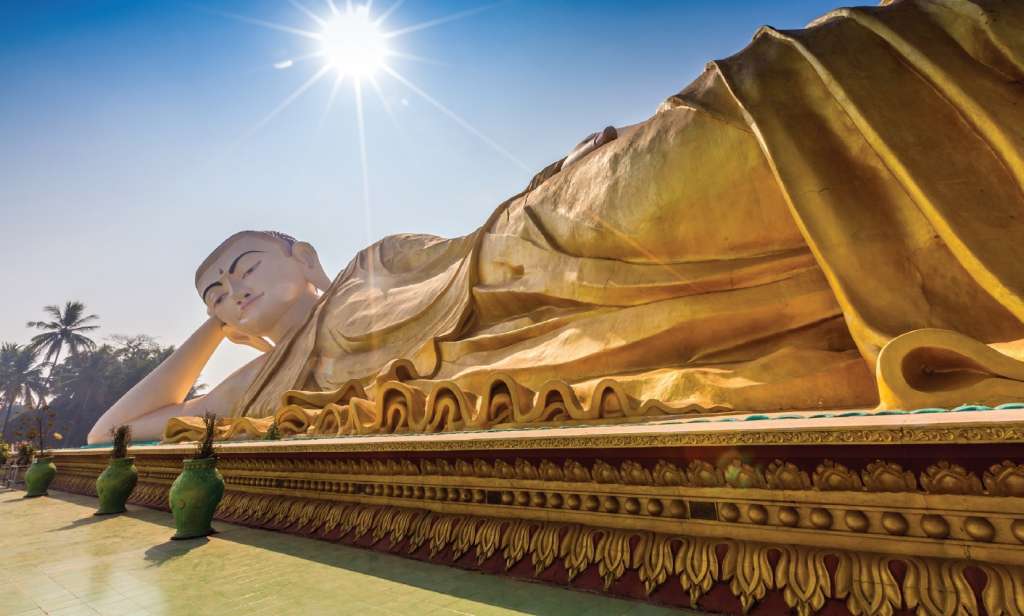 Sightseeing highlights included the 412ft giant golden Buddha, the largest in Burma, dominating the rural landscape outside Monywa, and the 330ft reclining Buddha close by. Half an hour away from these was Thanbodi Temple, a riot of pastel colours that contains an estimated one million Buddha images.
Back on board Kalay Pandaw, the shady sun deck proved the perfect spot for watching a timeless panorama float by: fishermen in tiny wooden boats, huge floating convoys of timber, men ploughing the green, fertile banks with ox-drawn ploughs and women panning for gold in the shallows.
Sunset would bring nibbles, the cocktail of the day and a briefing about the next day's plan – subject, of course, to the whims of the river. A bell signalled dinner and a chance to try appetising Burmese dishes based around rice and noodles, delicately flavoured with coriander, ginger, lemon, sesame seeds, bean paste and other herbs and spices (chopsticks are optional and Western- style meals are also available).
Our cruise nearly over, a two-hour transfer took us to the former capital, Mandalay, where the Mahumuni Paya temple houses the country's most highly venerated Buddha image, distorted by layers of gold leaf that have been added over the centuries as a mark of reverence.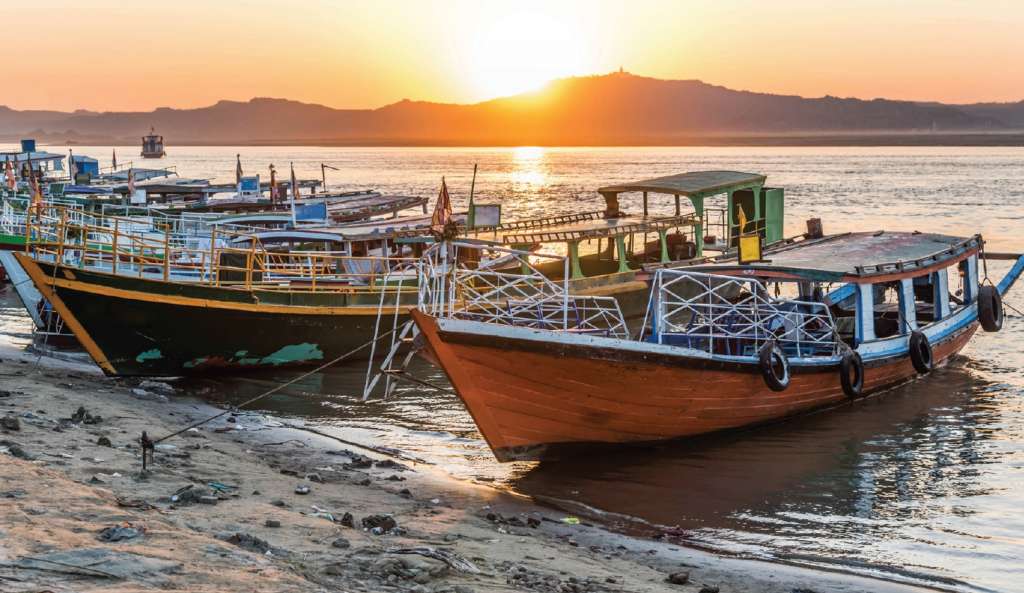 Myanmar is full of such wonderful sights, but for me it was the people, the random acts of kindness and the unplanned, unexpected experiences that made my most cherished memories of this truly special cruise along the Chindwin.
BOOK IT
Audley Travel offers an 11-night Chindwin cruise and land-stay itinerary from £4,100pp, departing August to November 2017, including a seven-night all-inclusive Pandaw cruise from Homalin to Monywa (or in reverse), two nights' B&B at the Sule Shangri-La, Yangon, and two nights' B&B at the Ayarwaddy River Hotel, Mandalay, with half-day tours in both cities, international and internal flights and transfers. From December to February, during the low-water season, "half way" cruises operate from Monywa to Kalewa. For more information see www.audleytravel.com or call 01993 838 450.
NEED TO KNOW
Gratuities: are included in the fare. Additional tips are discretionary.
Drinks including tea, coffee, bottled water, soft drinks, beer and local spirits are complimentary. Wine and drinks from the premium-brand bar list are available at extra charge. Wine is around $25 per bottle and spirits $5. Onboard currency is the US dollar.
Laundry service is available from $1.50 for a T-shirt.
Internet access is complimentary but patchy and non-existent in places.
Complimentary services include evening cocktails and canapes, mountain bikes and shoe-washing after excursions.