Search for your ideal Cruise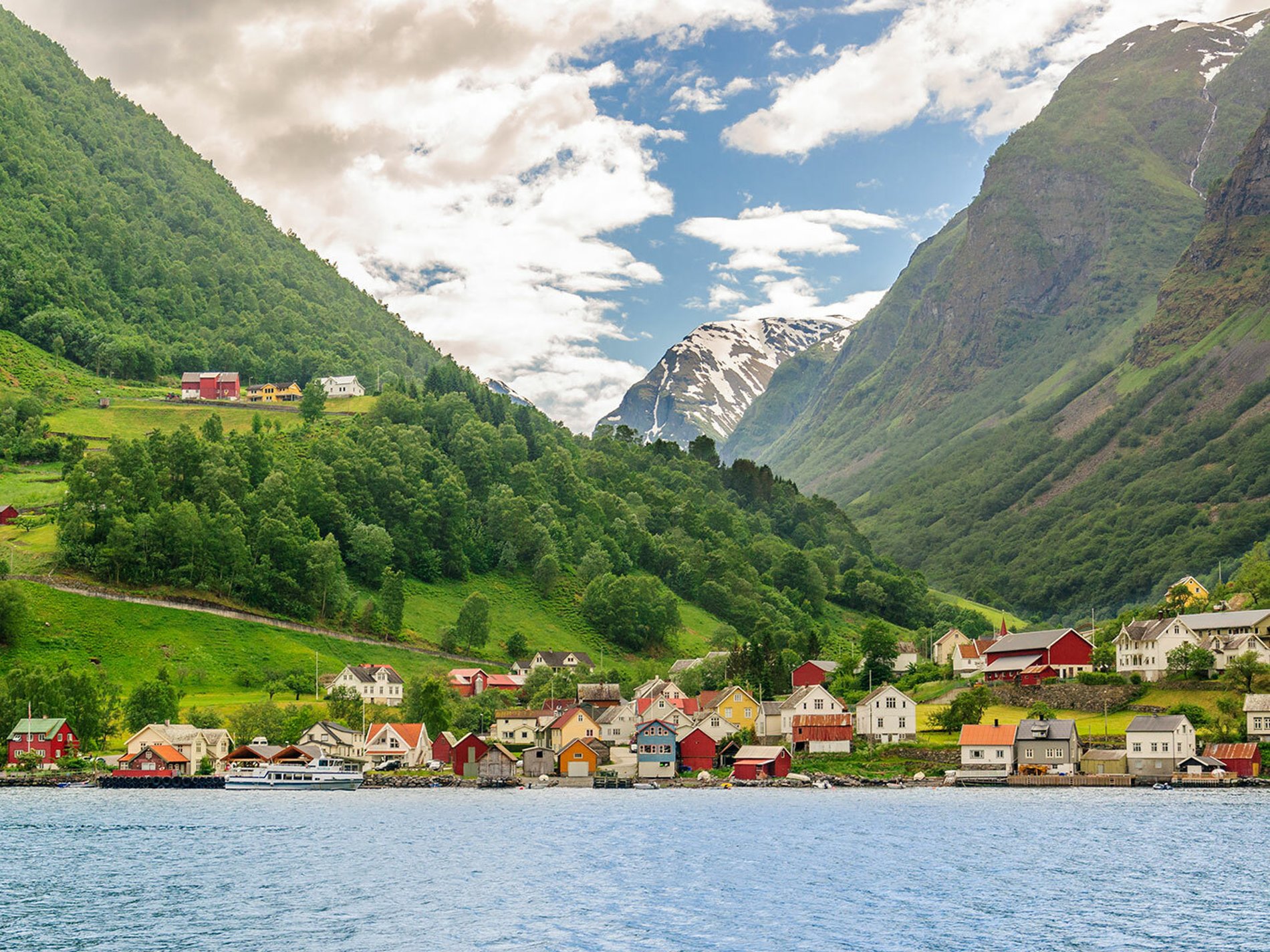 Cruise Ship Review: Azamara Journey to the Midnight Sun
On a solo trip aboard Azamara Journey, Gary Peters enjoys the best of Norway – and some classic rock tunes, too
Blinking in the Norwegian sun, my fellow guests and I have just finished our tour of Honningsvag, the northernmost village in Europe.
The North Cape is just 18 miles away so it's no surprise that this beautiful destination welcomes more than 1,000 cruise ships each summer to one of the busiest ports in northern Europe. Yet if you truly want to get away from it all, there are few better destinations than this.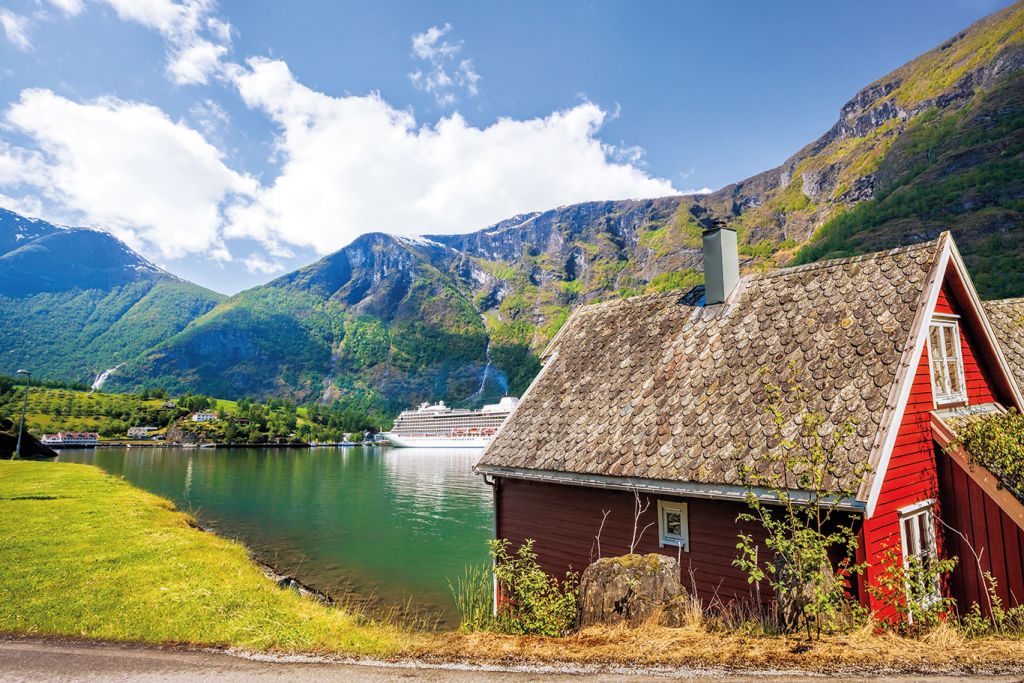 It feels apt that my time here is rounded off with fresh king crab, a locally brewed beer and a charming performance from three young residents, outlining the unique history of this beautiful part of the world.
Azamara Journey – Boutique cruising
I joined Azamara's 'Norway Midnight Sun' voyage on day seven, with the ship docked in the picturesque setting of Tromso, the largest city in northern Norway and more than 200 miles inside the Arctic Circle.
Those on board Azamara Journey had already enjoyed some of the country's finer sights in Oslo, Flam and the Troll Fjord, to name just a few itinerary highlights, but there was tangible excitement over what was still to come.
My home for the next four nights would be Azamara Journey, a boutique cruise vessel accommodating just 694 passengers.
It's a ship that feels intimate yet never claustrophobic– just like my veranda stateroom, in fact. This was incredibly comfortable but I wouldn't be hanging around. Yes, it was only my first night, but already I was getting dressed up for a very special evening out.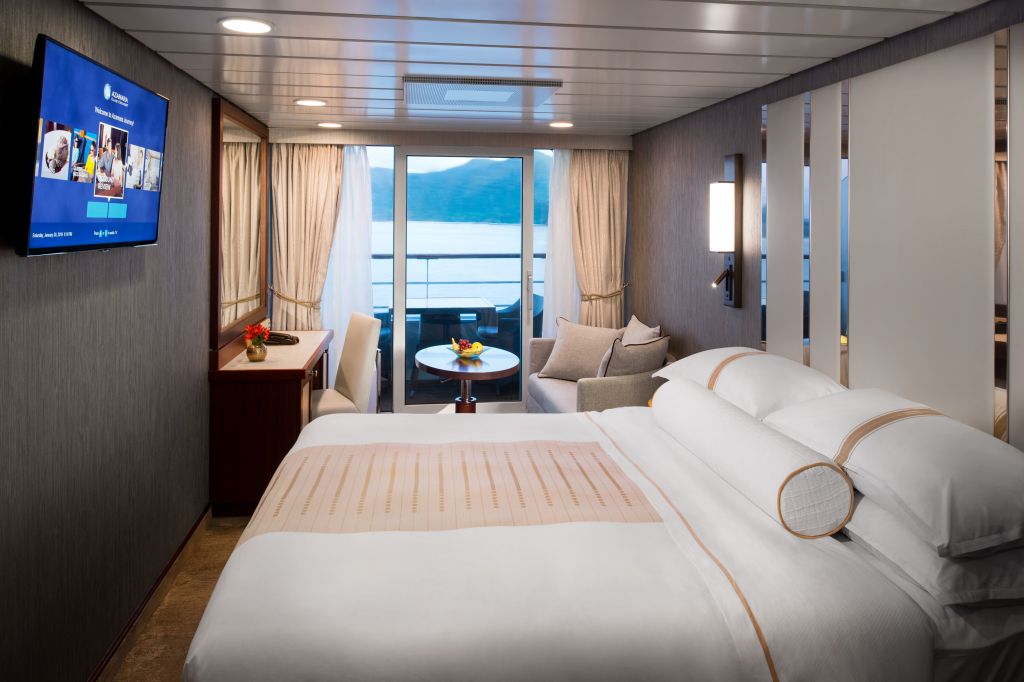 All white on the night
Thank goodness I'd packed a white shirt. It's not compulsory but nobody likes to stand out, do they? I'm talking, of course, about Azamara's famed 'White Nights' party, a highpoint of every cruise, when the pool deck is packed with food, drink and decorations and the passengers – yes, you guessed it – all dress in white.
The majority make the effort, even if it requires a little improvisation (full marks to the gent who, having forgotten to bring a suitable outfit, joined the party in his bathrobe. I also saw a white towel fashioned into a poncho. Brave.)
Attentive crew are always on hand to refill your glass, and the food stations situated along the deck serve good old-fashioned barbecue cuisine. There's also a live band playing a selection of 80s pop classics, and it wasn't long before the party animals among us took to the dance floor. For a first night on board, this was as good as they come.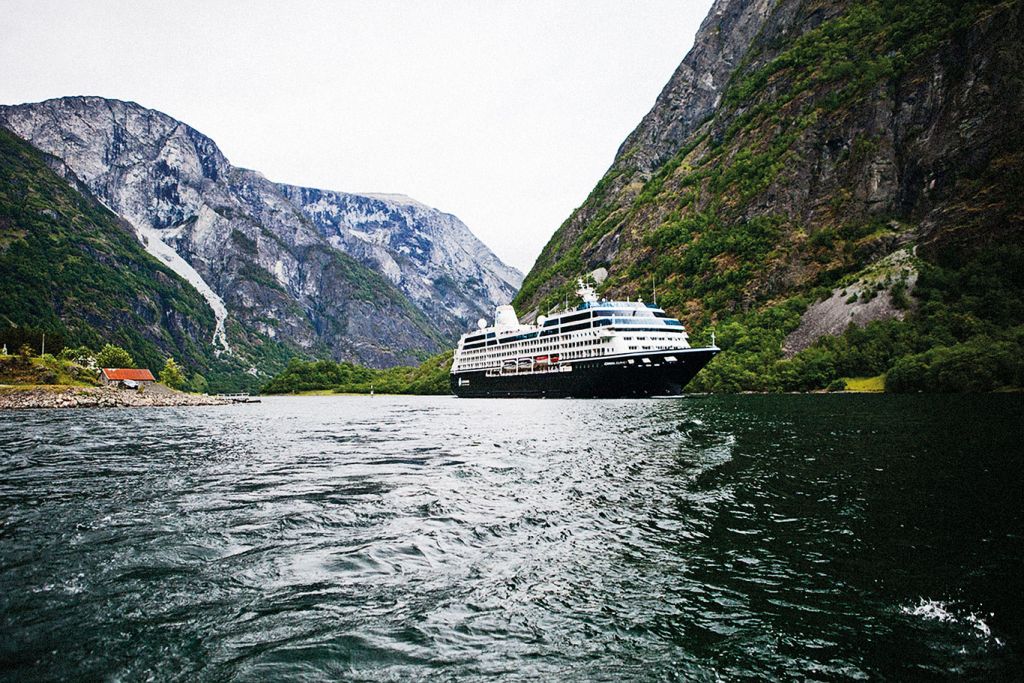 Rock 'n' roll extravaganza
Cruise with Azamara and you'll find no shortage of daytime activities to keep you busy. There are fitness classes, quizzes and lectures (we learned all about the navigational expertise of the Vikings), as well as wine-tasting sessions, tango classes and a nerve- jangling spelling bee.
Teenagers are catered for with get-togethers centred around the social icebreaker that is the Wii console, while solo travellers can join others for themed dinners. For many cruisers, however, the Sanctum spa on deck nine will be the most enticing spot on the ship. It offers full-body massages and a whole range of exclusive packages, treatments and therapies – the perfect way to spend those lazy sea days.
On deck five you'll find a selection of slot machines and casino favourites, including roulette, blackjack and poker, while on the same deck guests can visit the Cabaret Lounge for singing, dancing, magic acts, stand-up comedy and musicals. Head here, too, if you're a bingo fan – generous prizes on offer include a cruise, unlimited internet packages, cash and more.
A personal highlight, however, was my second night on board, when DJ Mike unleashed my inner rock god. As the brilliance of Aerosmith, Queen, Fleetwood Mac, Led Zeppelin and many more filled the Living Room on deck 10, Classic Rock Night provided one of my best ever nights at sea and should, in my opinion, be compulsory on every sailing, on every line.
Food for thought
All that rocking leaves a man hungry, so it's great news that there are five main restaurants on board for cruisers to satisfy their appetites. Discoveries, Windows Cafe and The Patio are all included in the fare, as are some dishes on the room-service menu.
Aqualina and Prime C are the speciality eateries, the former serving up classic Italian dishes – the limoncello soufflé is particularly good – while the latter is a steakhouse. Both come with a cover charge of $30, although dining here is complimentary for suite guests.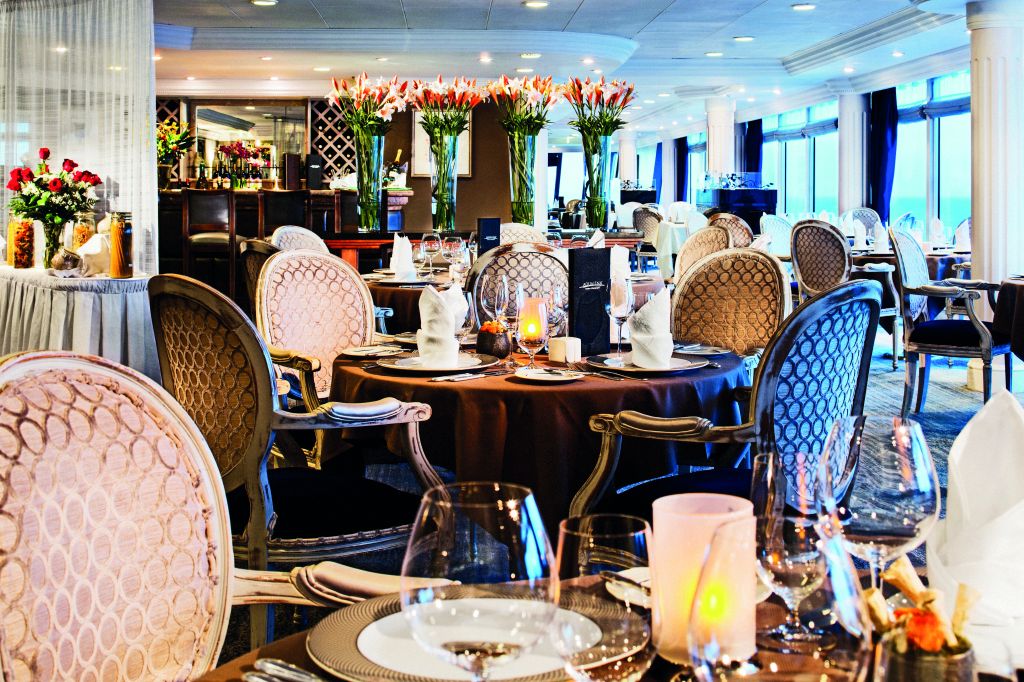 The Patio, on the pool deck, is ideal for those who prefer a more relaxed style of dining, or just fancy tucking into a hamburger or a sandwich while watching the waves. The other complimentary venues are more traditional in style, but with the bonus that no reservations are necessary.
Most cruisers look forward to a sundowner or two, and Azamara Journey provides plenty of additional venues to enjoy a tipple. The Living Room is a prime spot to unwind during the day, as is the Mosaic Cafe, where guests can sample speciality coffees and teas, as well as an evening selection of cognacs and ports.
Then there's Spirits on deck five – a stylish place to sip cocktails while listening to live piano music. This was my favourite haunt of all, where I somehow managed to spend the majority of one sea day.
Next morning the ship was bound for Bodo and Trondheim, but I wouldn't be joining her. As I sadly left Azamara Journey behind, I wished my new friends a fabulous end to their cruise – and I have no doubt they got one.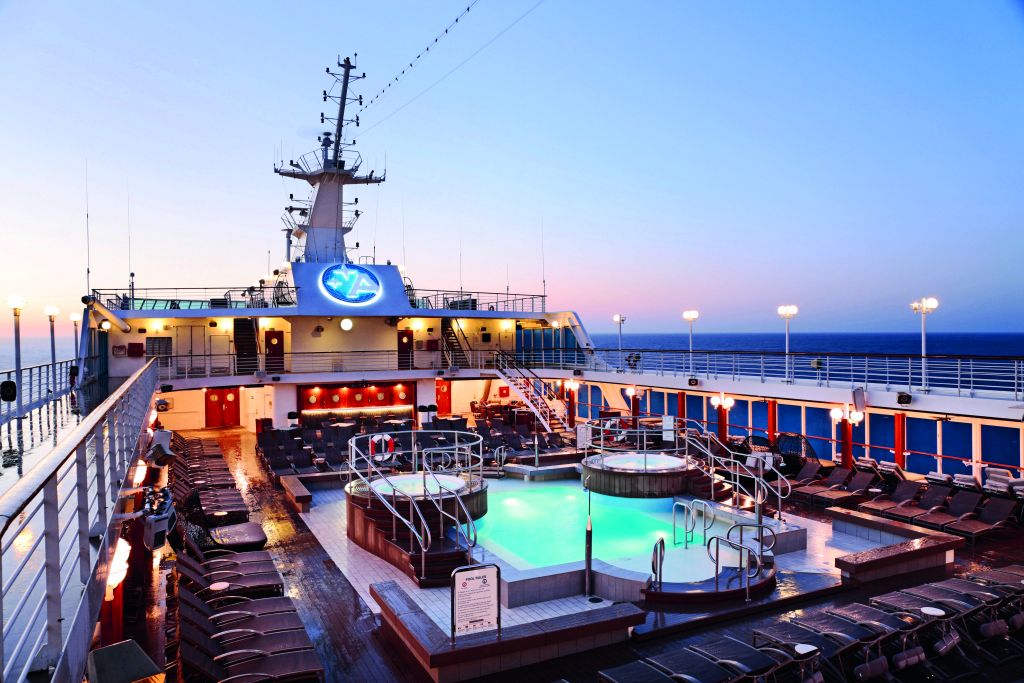 Destination Delights
Flam
Surrounded by steep mountains and valleys, the charming village of Flam offers a famously scenic railway journey as well as the Kjosfossen waterfall, one of Norway's most visited natural attractions.
Geiranger
A tiny village that is famous for the fjord and the snow-capped peaks that surround it, Geiranger has stunning views of the Seven Sisters waterfall.
Alesund
This bustling port town is a treat for architecture fans, with Art Nouveau turrets and spires dotting the skyline.
Tromso
Surrounded by islands and fjords, Tromso is far north of the Arctic Circle and is best viewed via the cablecar ride up Storsteinen Mountain.
Honningsvag
The last village before the North Cape is home to approximately 4,000 people. This far north, the sun doesn't set from mid-May to the end of July.
Get on Board
17-night 'Norway Intensive North Cape' cruise aboard Azamara Pursuit, round trip from Southampton via Flam, Tromso and Bodo, departing 20 July 2020, from £4,819, azamara.co.uk