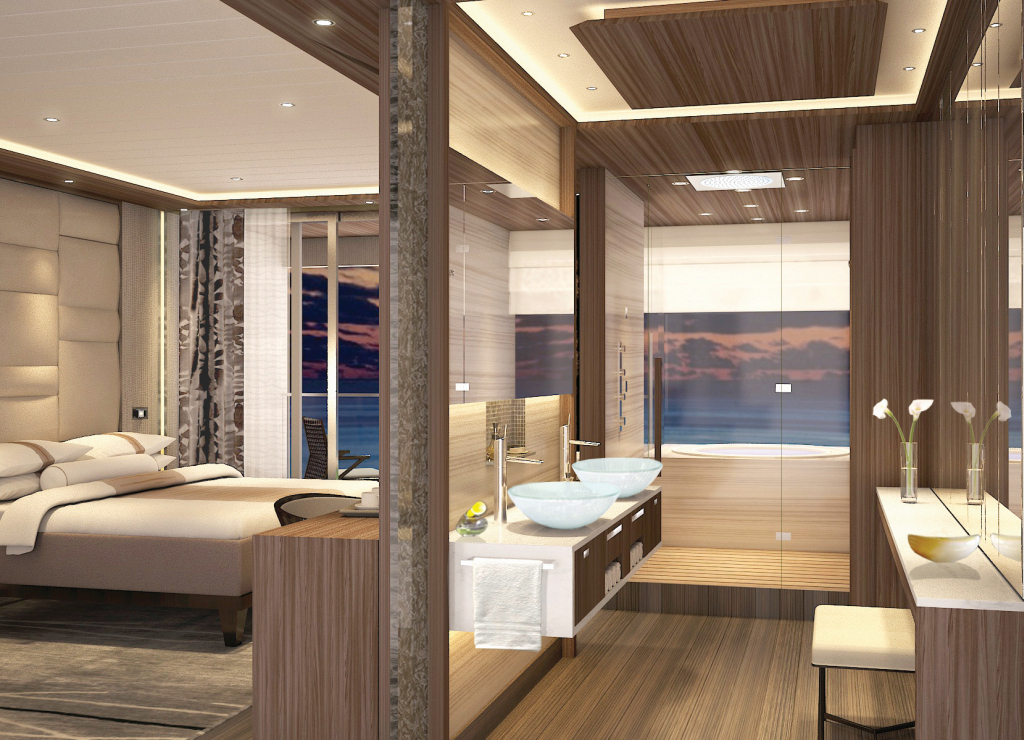 Azamara reveals new images of Quest and Journey upgrades
Azamara Club Cruises has released new images of the forthcoming renovation works that Azamara Quest and Azamara Journey will receive in dry dock early next year. Termed 'Reimagine Azamara', the project will see cabins and public spaces overhauled. The cruise line has contracted several of the world's leading design consultants for the hospitality, leisure and
Azamara Club Cruises has released new images of the forthcoming renovation works that Azamara Quest and Azamara Journey will receive in dry dock early next year.
Termed 'Reimagine Azamara', the project will see cabins and public spaces overhauled. The cruise line has contracted several of the world's leading design consultants for the hospitality,
leisure and entertainment industries to help modernise the suites and staterooms. The new look will be timeless and elegant, with a muted colour scheme, stone and porcelain used throughout the ship.
Previously released images of the new-look staterooms and Club Continental suites can be found here along with artistic drawings of the new spa spaces to be installed on both ships.
Spa Suites
Two elegant Spa Suites will installed on each ship adjacent to the Sanctum Spa. The bathroom shower and tub will have a view of the sea. Guests who are staying in these suites will also have exclusive access to unique spa amenities that will be included in the price of these staterooms.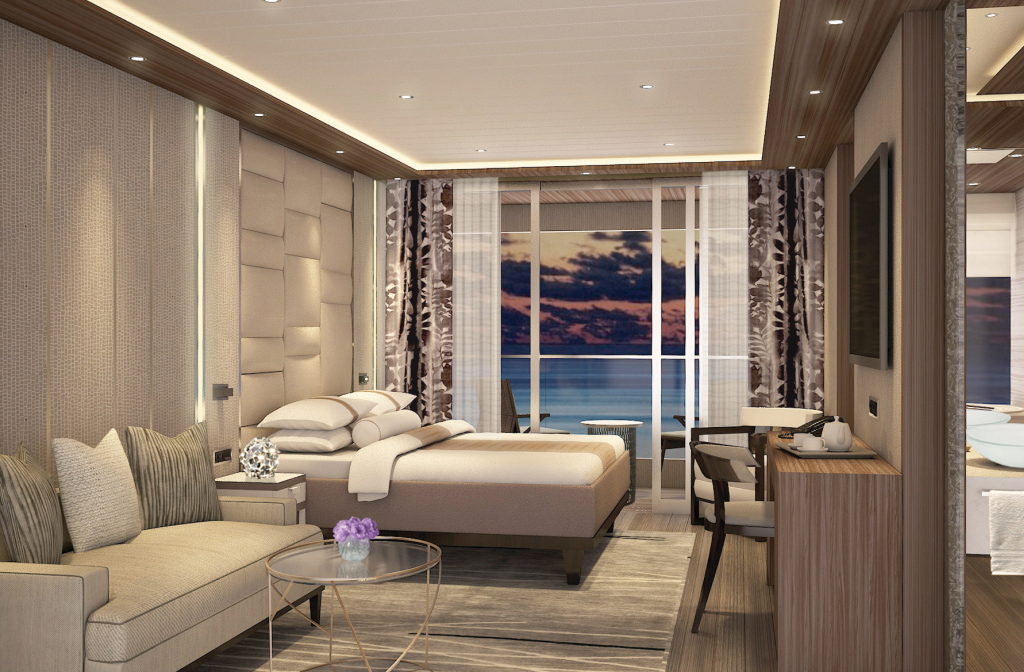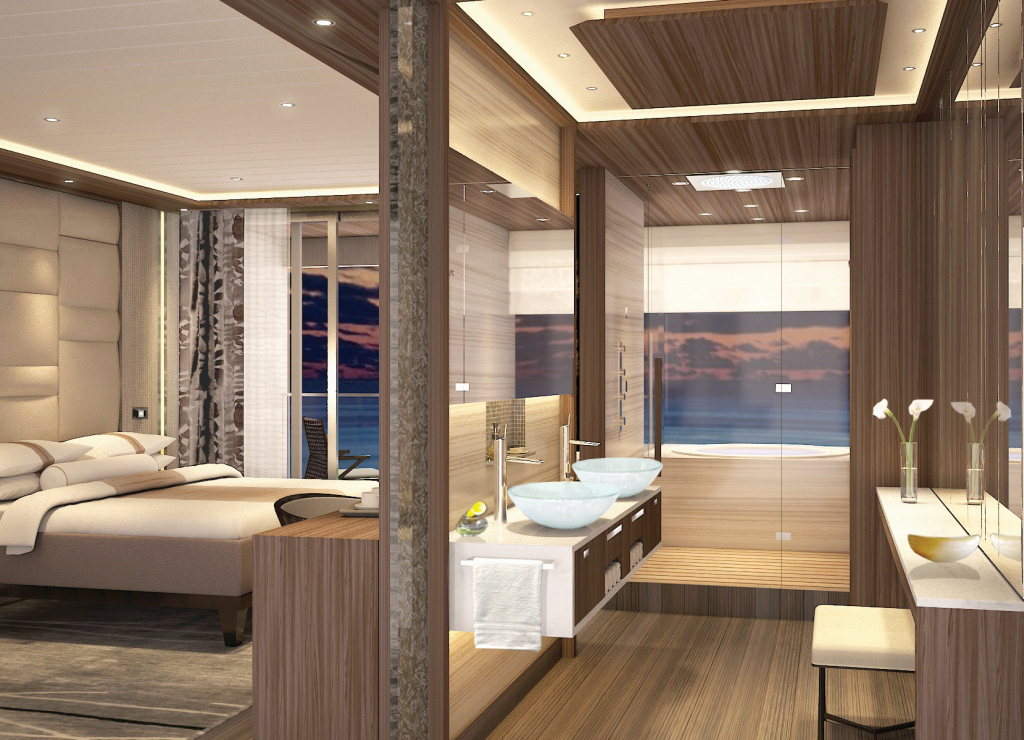 Owner's Suite
The Club World Ocean and Owner's Suites will undergo major revitalisations. Coffee tables, consoles and dining tables will be replaced with modern furnishings. The sound and lighting systems will also be updated to make the overall mood much more inviting and relaxing. The bathrooms will get an overhaul making them larger with a much more efficient use of space.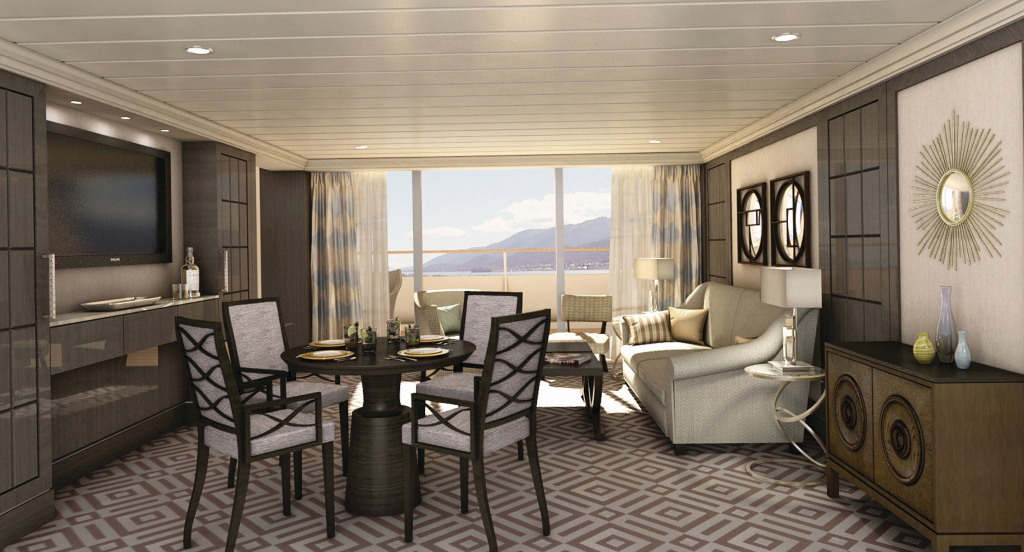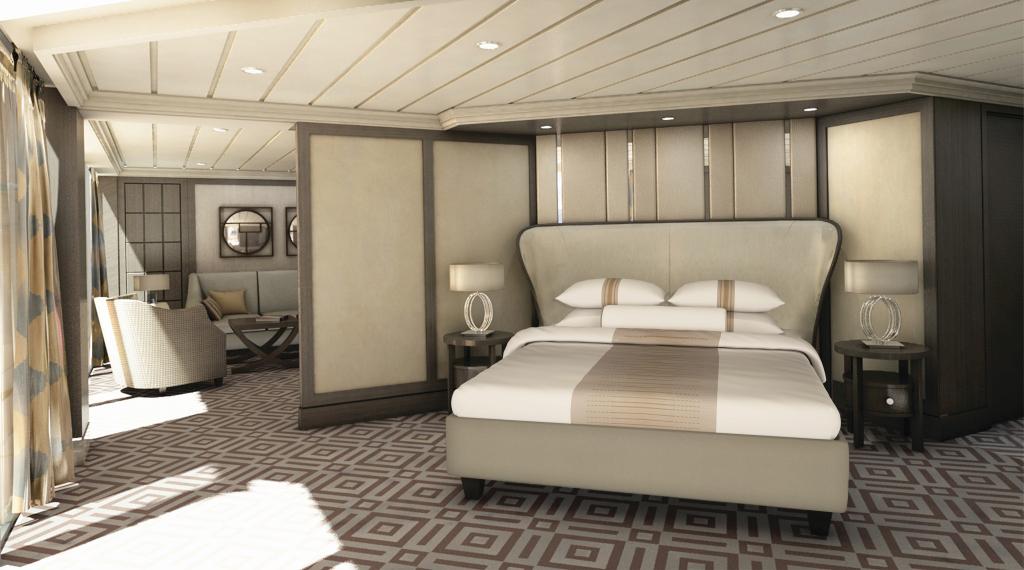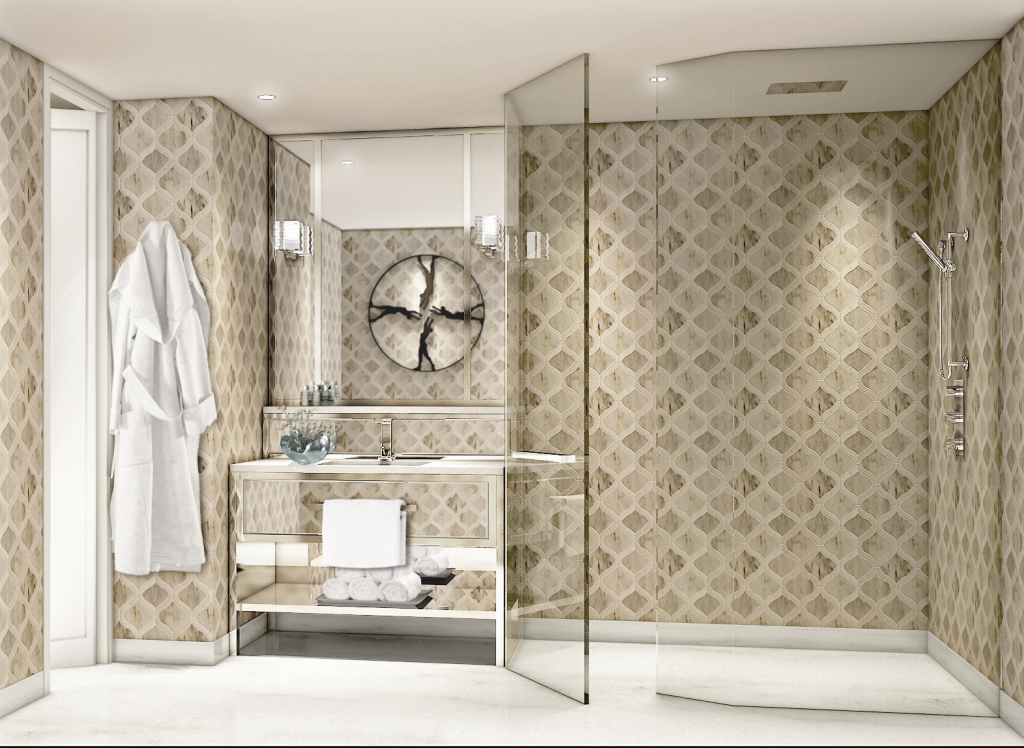 The Club Continent Suites will have a refresh that includes new curtains, fabrics and furnishings. In all other staterooms, guests will see new blackout curtains, bed linens, furniture, carpeting,
lighting, and a complete bathroom modernisation.
Public Spaces
Public spaces across the ships will receive a refresh including the lobby, Windows Café, Pool Grill and Discoveries Restaurant.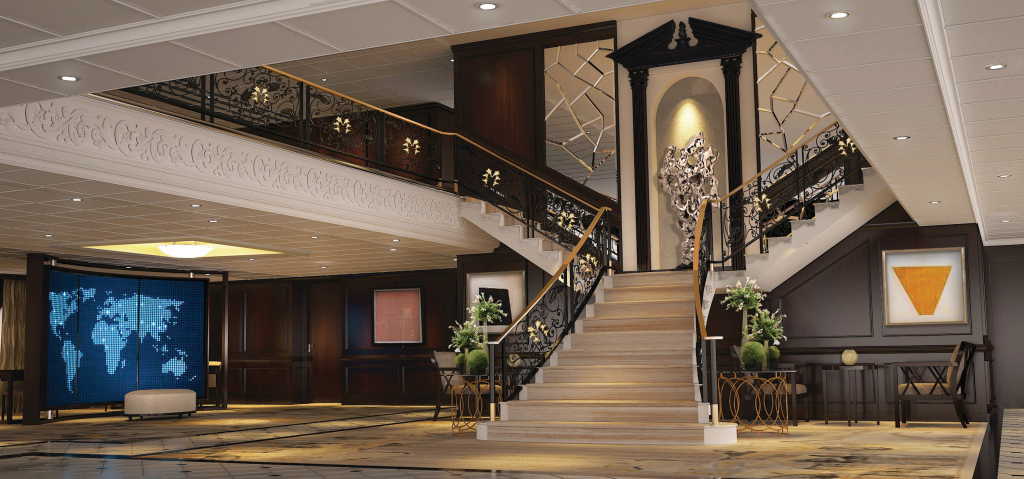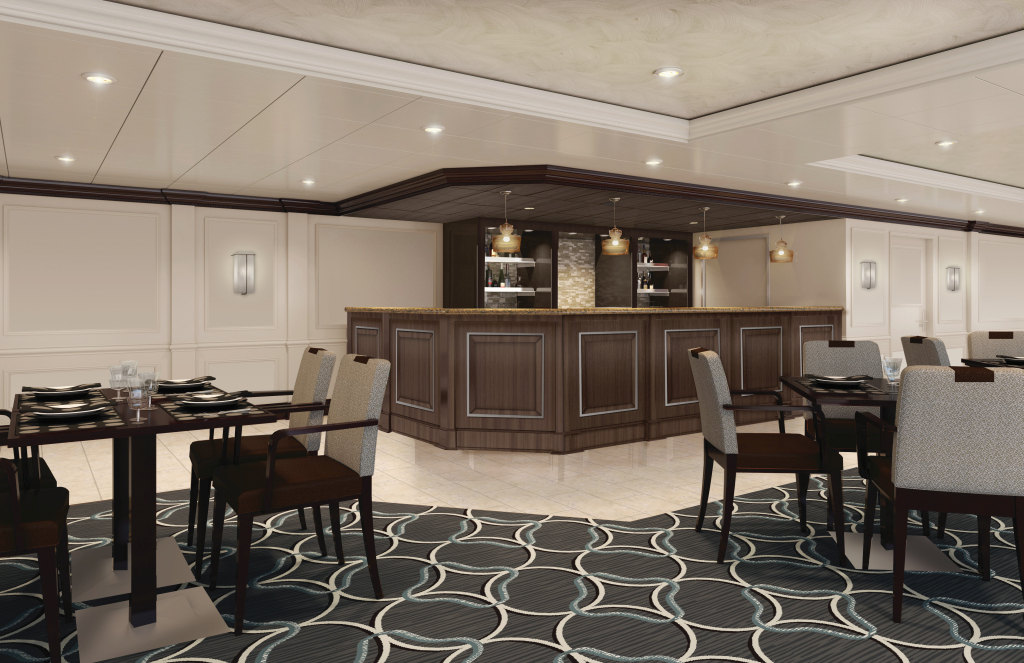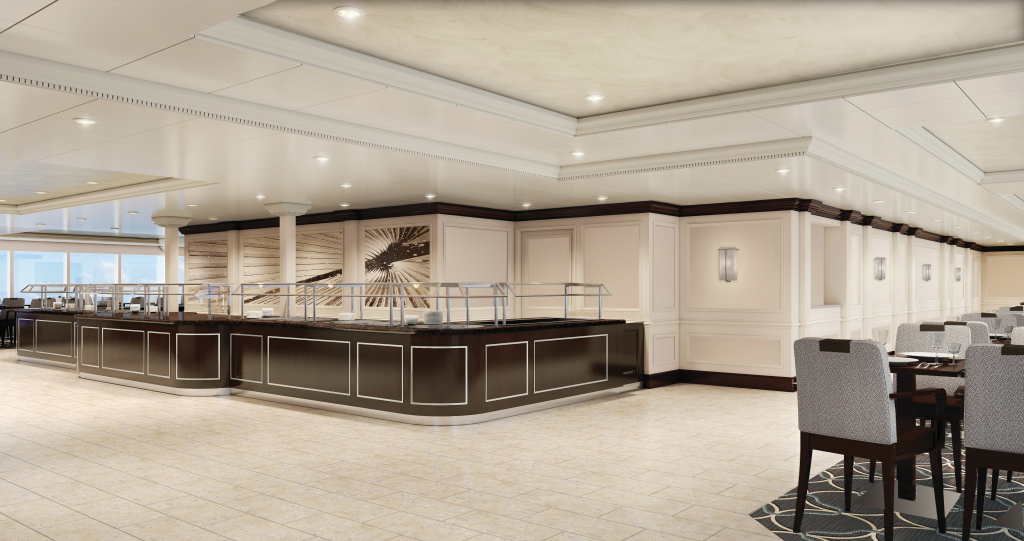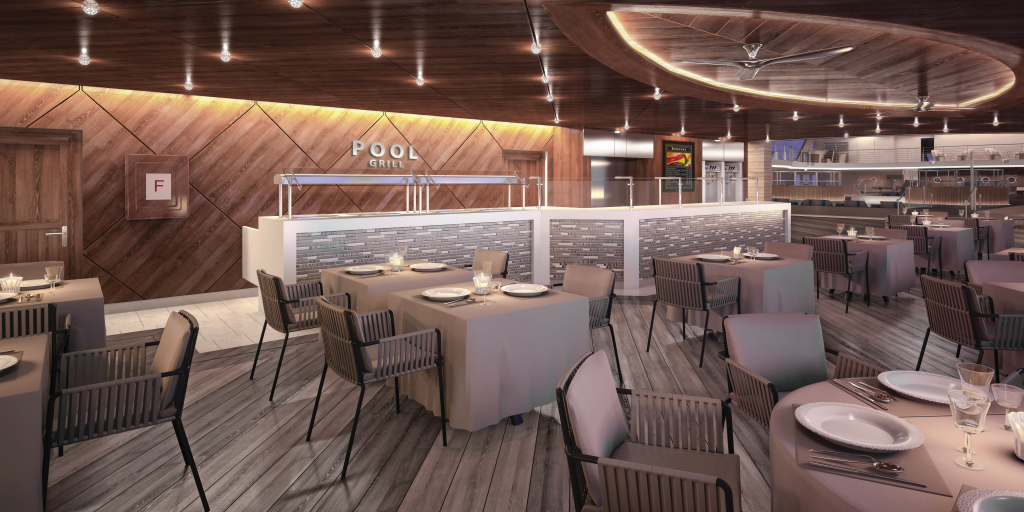 Larry Pimentel, President and CEO of Azamara Club Cruises, said: "When our guests return to the ship, we recognise the importance of offering accommodation that provides a respite from their adventures and functions like a moving up-scale hotel. Keeping all areas of our ships contemporary in design as well as offering services and amenities that match is paramount. This is why we are so excited to dig into every aspect of our on-board offerings during this upcoming dry dock period."
Azamara Journey will enter dry dock in January 2016 in the Bahamas, and the Azamara Quest in April 2016 in Singapore.
(Image credits to Azamara Club Cruises)