Search for your ideal Cruise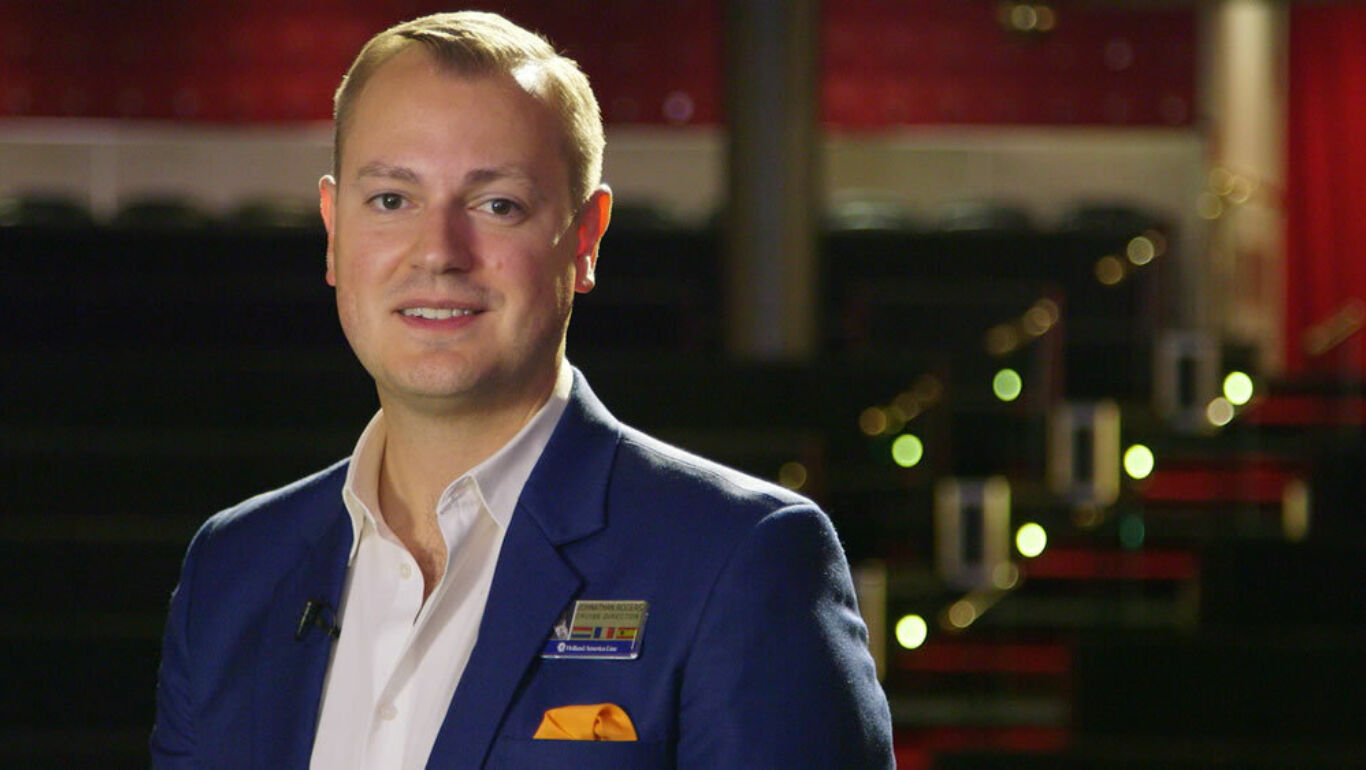 Behind the scenes in the countdown to Koningsdam
Holland America Line has launched a new video series entitled "Countdown to Koningsdam" touring behind-the-scenes of the forthcoming cruise ship. The videos are presented by Cruise Director Johnathan Rogers and provide a construction update on the ship which is currently under construction at Fincantieri's Marghera shipyard in Italy. Further video updates will be released in
Holland America Line has launched a new video series entitled "Countdown to Koningsdam" touring behind-the-scenes of the forthcoming cruise ship.
The videos are presented by Cruise Director Johnathan Rogers and provide a construction update on the ship which is currently under construction at Fincantieri's Marghera shipyard in Italy.
Further video updates will be released in the run up to the delivery date in April 2016. Each video will feature one of the ship's principal officers or a Holland America Line executive who will speak about their area of interest.
Orlando Ashford, Holland America Line's president, said: "The process of building a ship is fascinating and fast-paced, and we're excited to share the latest updates through the "Countdown to Koningsdam" video series. Anticipation for the ship's launch is gaining momentum, and through the series we can bring our fans along for the journey and get a glimpse into the making of this beautiful ship as it comes together."
Scheduled to share their insight in the video series are Vice President of Deployment and Tour Marketing Linda Springmann, who will talk about the ship's inaugural year itineraries; Senior Vice President of Guest Experience Product Development Michael Smith, who will reveal more details about The Dining Room; Director of Mariner Society Gerald Bernhoft, speaking about the perks of Holland America Line's loyalty programme; and Director of Entertainment Bill Prince, who will take guests on an entertainment tour at World Stage, the ship's theatre that surrounds the audience with a 270-degree LED projection.
The first video shows Hotel Director Stan Kuppens highlight the progress of the ship's atrium. He also talks about his move to the yard and what's coming next for his team.
The video series is hosted by Johnathan Rogers who joined Holland America Line in 2014. Since embarking on his first voyage as Cruise Director, he has worked on ms Veendam, ms Volendam, ms Westerdam and ms Rotterdam. He considers Lisbon, Portugal, to be his favourite port of call and would like to live there one day. A Canadian native from Vancouver, British Columbia, Rogers now lives in Portland, Oregon, and holds a bachelor's degree in linguistics from the Université de Montréal and a master's degree in modern languages from the Universiteit van Pretoria.
Holland America Line joins Carnival Cruise Line in providing video updates on construction progress. Peter Gonzalez hosts a video series on the construction progress of Carnival Vista from Fincantieri's shipyard in Monfalcone, Italy.
Episode Two: deployment
Episode Three: World Stage
Episode Four: Stateroom & Suites
Episode Five: The Dining Room
Episode Six: Sea Trials
Episode Seven: Crew Arrivals
(Photo credit to Holland America Line)