Search for your ideal Cruise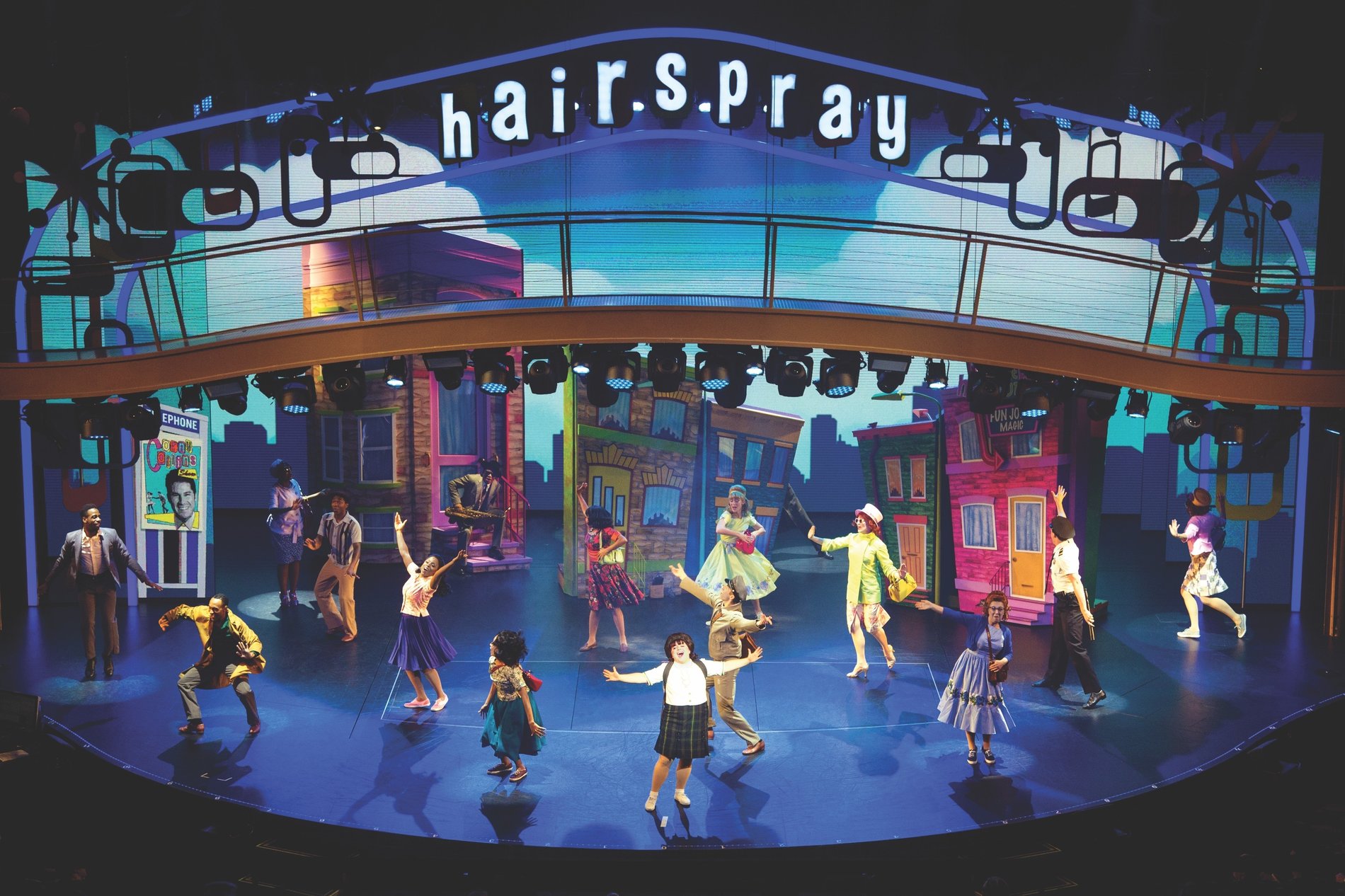 Watch Broadway Productions, Aqua Shows and Gravity-Defying Performances with Royal Caribbean in 2021
Royal Caribbean has 130 entertainment options aboard its ships, from hit full-scale Broadway musicals to incredible original productions and ice-skating shows
Imagine a floating resort where you can watch full-scale Broadway shows for no additional charge, where you can see aerialists zoom high above the sea and life-size aircrafts rocket above theatres – that's the Royal Caribbean experience.
As far as cruise lines go, Royal Caribbean International is leading the way when it comes to entertainment on board its innovative and modern fleet of ships, with 130 entertainment productions making it one of the largest providers of live entertainment in the world. Royal Caribbean is very much setting the cruise industry standard, with incredible full-scale productions spanning Tony Award-winning musicals, ice skating and dive shows and mind-boggling original productions.
No one can be bored when sailing on a Royal Caribbean ship, with fantastic productions to entertain the whole family. Our favourites? The fantastic original productions, Broadway shows and the AquaTheatre shows.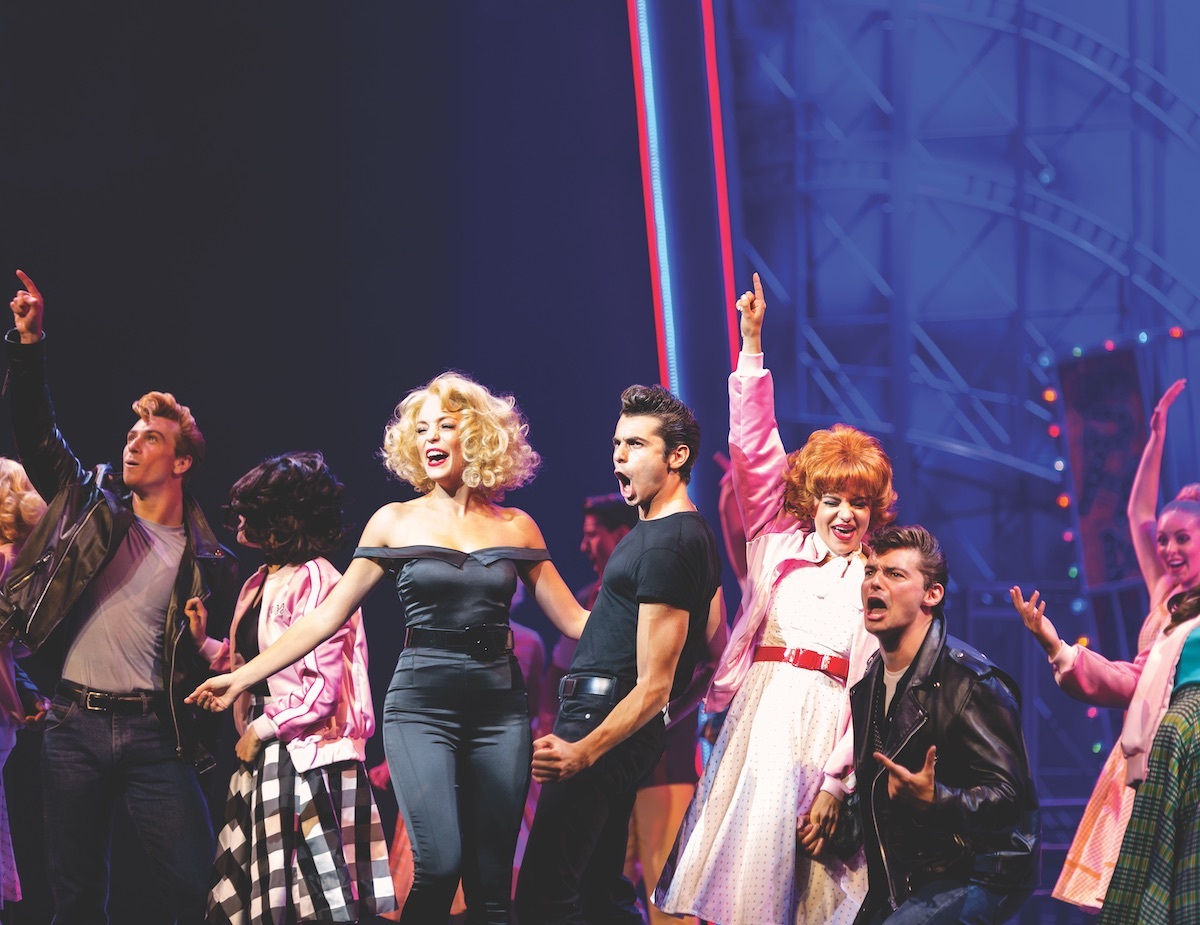 Royal Caribbean's Broadway classics
It's hard to imagine seeing some of the most famous Broadway shows anywhere else than their hallowed New York City turfs, but Royal Caribbean gives guests travelling on its ships the chance to see full-scale productions of all the favourite shows, all included in the cruise fare.
Six of the Royal Caribbean ships have Broadway shows, including the hit and family-favourite musicals of Cats, Grease, Mamma Mia and Hairspray. The cruise line offers full-scale productions of these much-loved musicals with some of the brightest stars and performers from the entire global entertainment industry.
Sailing with Royal Caribbean, musical lovers are also transported back to the 1970s to a time when disco reigned supreme with Saturday Night Fever and can relive the killer tunes of Queen in Ben Elton's hit musical We Will Rock You. Make sure to check which Royal ship you're sailing with to see which Broadway musical extravaganza you will be treated to.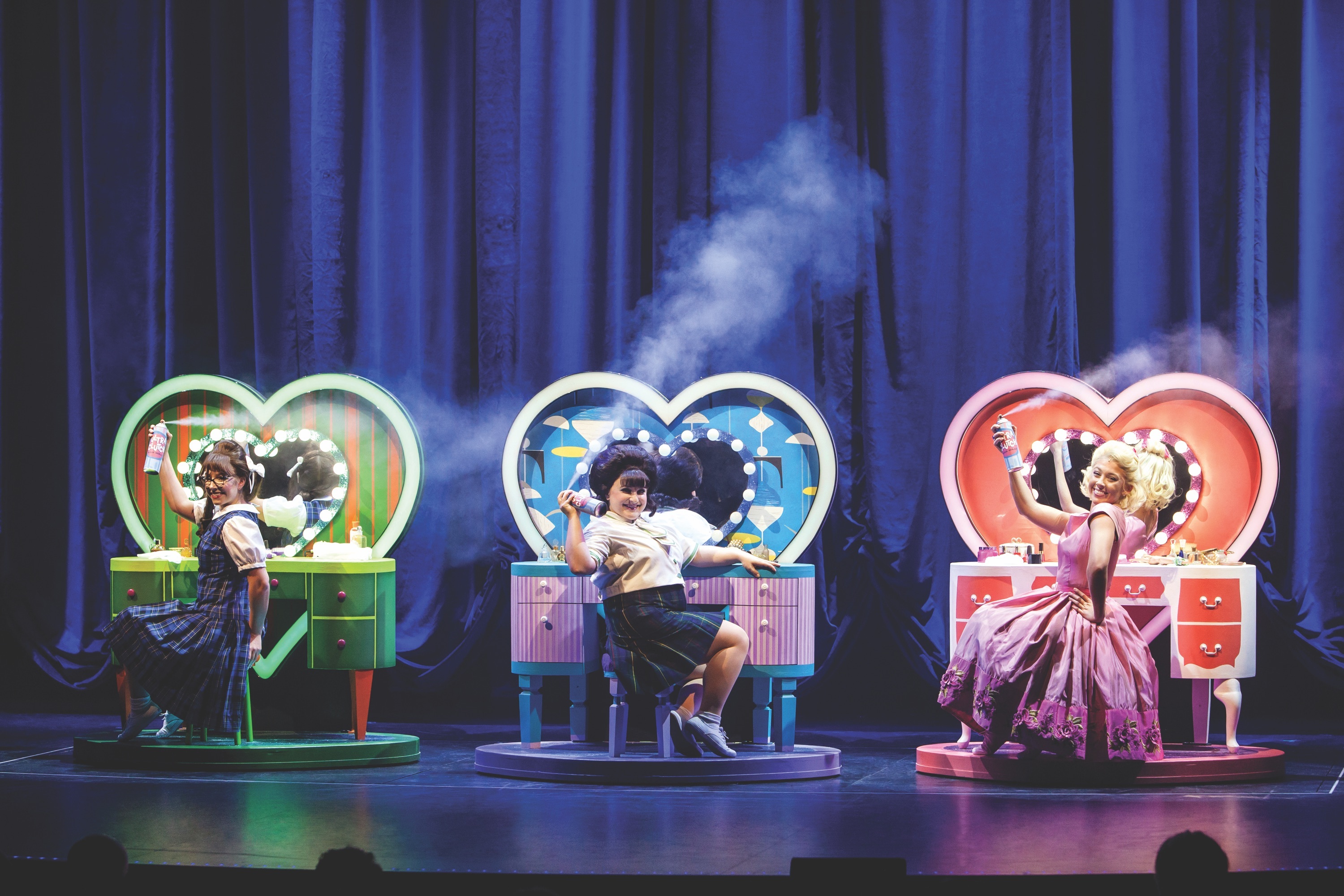 Original and aqua productions.
Few, if any, cruise lines have their own dedicated in-house production company, but on Royal Caribbean guests are left in the hands of Royal Caribbean Productions.
The dedicated production team brings together star performers from across the globe, and, along with musicals, is putting on its own original productions. There are almost 40 original productions on Royal Caribbean ships, with 100 per cent created in-house by Royal Caribbean Productions.
On par with the entertainment offering of Broadway or Las Vegas, guests can expect original productions like Show Girl, a dazzling dance-fuelled original production, Royal's latest original creation One Sky and gravity-defying Flight: Dare to Dream.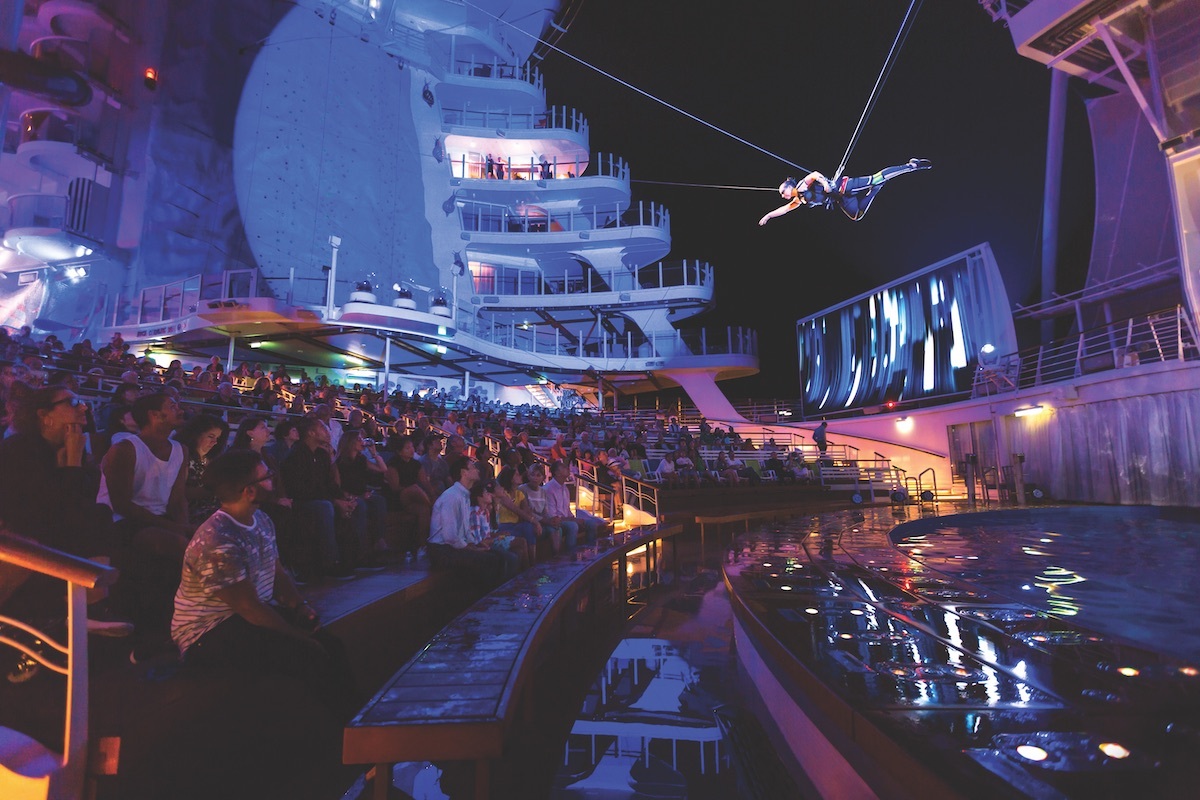 In Flight: Dare to Dream, one of the most innovative and jaw-dropping productions at sea, the cruise line uses a Wright Flyer Centre Gimbal – custom-built technology to allow a life-size model of the Wright Brothers' plane to zoom high above the crowd in the spectacular Royal Theatre. The show was even created with the help of renowned astronaut Clayton C Anderson to simulate the true feeling of zero gravity.
Guests travelling on Royal Caribbean are also treated to one of the line's mesmerising AquaTheatre shows, where music meets drama in an unparalleled production, Here, Olympic-level high divers leap high into the air, perform hypnotic stunts and aerial acrobatics. The shows' grand finale sees a tummy-churning perfect dive into the deepest pool at sea.
There are a handful of fantastic AquaTheatre shows for guests to choose from, our favourites being Aquapyro and HIRO. In Aquapyro, performers use water to imitate a dazzling fireworks display, while in HIRO, guests are treated to high-flying feats, unexpected stunts and extraordinary acrobatics.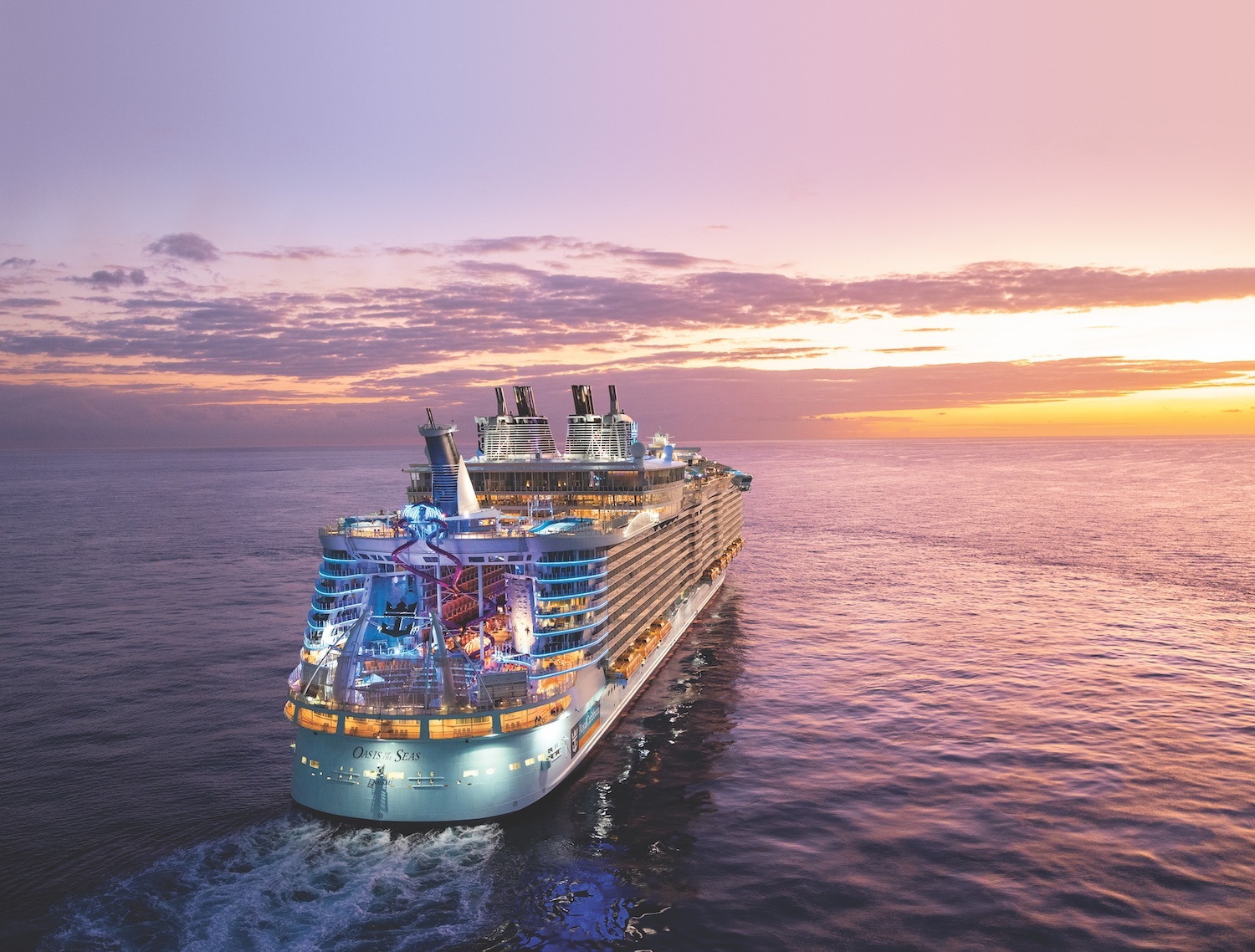 HIRO pushes outdoor theatrical production, technology and choreography to the edge. In fact, no two shows are the same, so you can return time and time again to see aerialists soar above the crowd and professional divers impress in HIRO.
Royal Caribbean is also the first and only cruise line with ice-skating rinks for magical on-ice performances, put on by professional skaters who will dazzle and delight with jumps, lifts, spins and drones.
Offering such an incredible array of entertainment, it's no wonder that Royal Caribbean International is the favourite with families and multi-generation groups, but also with couples and cruisers looking to truly unwind and have a fantastic cruise experience.
To see which ships have which Broadway shows, and to book your next cruise with Royal Caribbean, visit royalcaribbean.com.