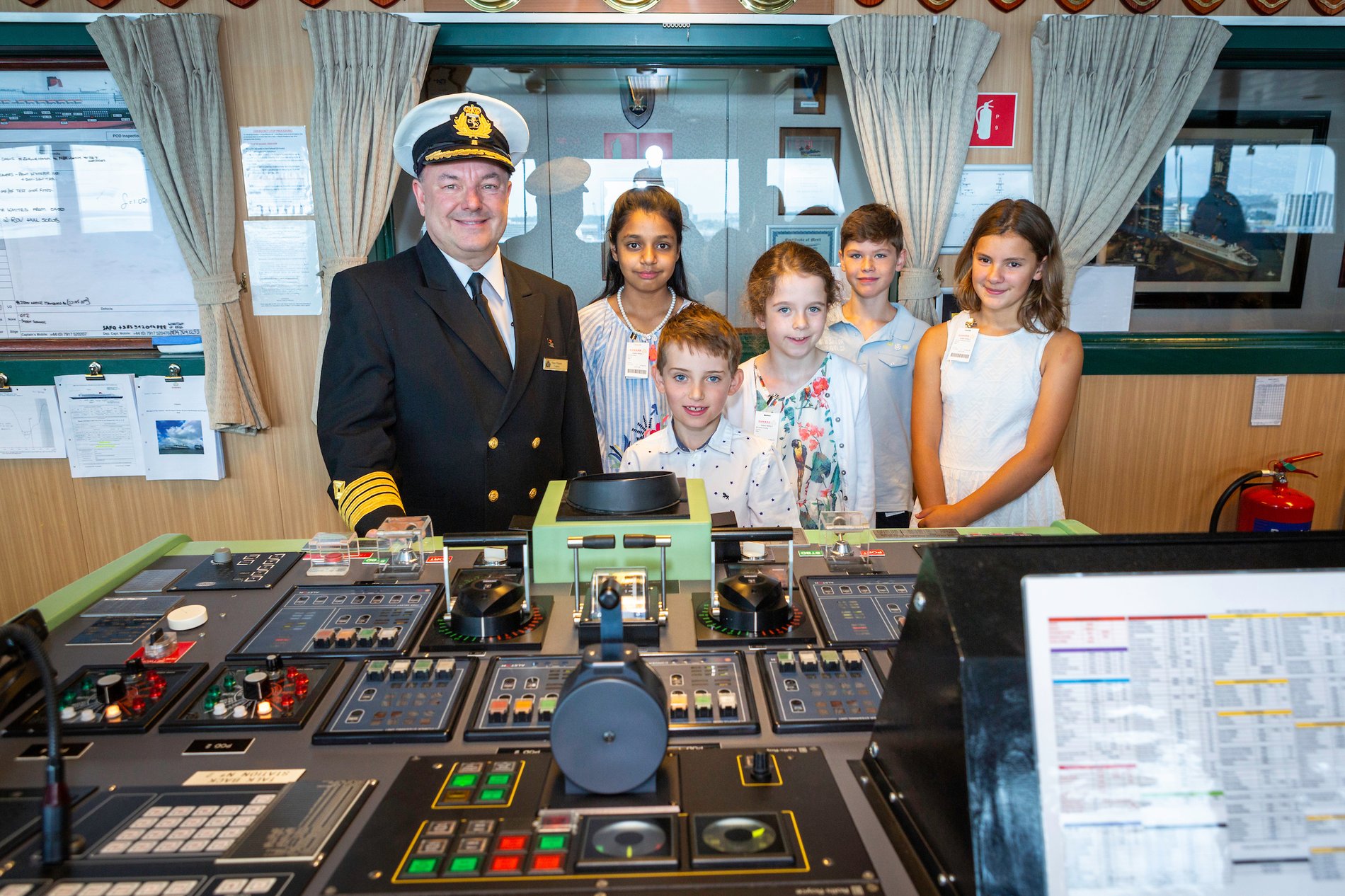 Captain Kid: Five lucky children become Cunard 'Captain for the Day'
The 'Captain for the Day' competition coincided with all three Cunard Queens being docked in Southampton
The 'Captain for the Day' competition coincided with all three Cunard Queens being docked in Southampton
It doesn't happen very often, but last Friday all three Cunard Queens were docked in Southampton at the same time. A rare occasion, we can assure you.
But Friday was to prove memorable for Cunard for another reason as – for one day only – five lucky children visited the three Queens and became a 'Captain for the Day'.
To win the competition they had to share with Cunard, in their own words, why they deserved to be a 'Captain for the Day'.
The children had a tour of Queen Mary 2 and were lucky enough to visit to the Bridge and spend time with the Captain.
They then enjoyed lunch with the Captain at the Captain's table on Queen Elizabeth, were presented with gifts and a certificate before finishing their day with a trip round all three Queens in a speedboat.
Speaking about the day, one of the winners, Atia Fahim (aged 10) said: "I had the best day ever. I've never been on cruise ship before and I couldn't believe how huge and how beautiful it was.
"We had a lovely time meeting the Captains and asking lots of questions – and then the speed boat trip! I feel so lucky to have had this opportunity which I will always remember."
Simon Palethorpe, Senior Vice President, Cunard commented: "We loved hosting the children today and giving them this unique look into the life of a Captain and what it's like to be on a Cunard ship.
"We know they had a lot of fun and hopefully it has inspired them for their future careers!"