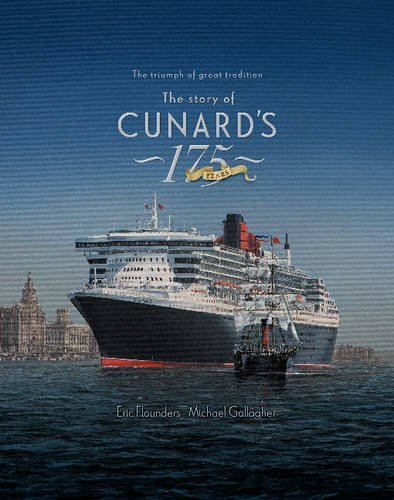 Christmas cruise gift ideas
This may be the age of the Kindle, the Hudl and the iPad – and they especially invaluable on holiday – but you can't beat a good book when it comes to lavish illustrations or detailed reference information. Just in time for Christmas, and in readiness for next year's 175th anniversary celebrations, along comes a
This may be the age of the Kindle, the Hudl and the iPad – and they especially invaluable on holiday – but you can't beat a good book when it comes to lavish illustrations or detailed reference information.
Just in time for Christmas, and in readiness for next year's 175th anniversary celebrations, along comes a masterpiece that encompasses both genres. The Triumph of a Great Tradition: The Story of Cunard's 175 Years has been lovingly compiled by two men who know more about the company than almost anyone alive.
Eric Flounders headed the Cunard's press office through multiple changes of ownership until his retirement in 2011; Michael Gallagher is still there as PR manager and official historian.
Douglas Ward is equally the master of his subject and in 2015 celebrates 30 years of compiling his comprehensive Berlitz Cruise Guide. To mark the occasion, the latest issue contains his own 30 highlights of a lifetime at sea. They include sailing into Sydney Harbour on Queen Mary 2, sampling sashimi in Crystal Serenity's Silk Road restaurant, sipping Aquavit to toast the memory of Sir Ernest Shackleton at the explorer's grave in South Georgia, and staring in wonder at a volcanic eruption in the island of Stromboli. The Berlitz Guide is essential reading for anyone with an interest in cruising.
You can read more about this in the December 2014 / January 2015 issue which is available now. If you aren't a subscriber then click here to sign up here. You can also find back issues available here.