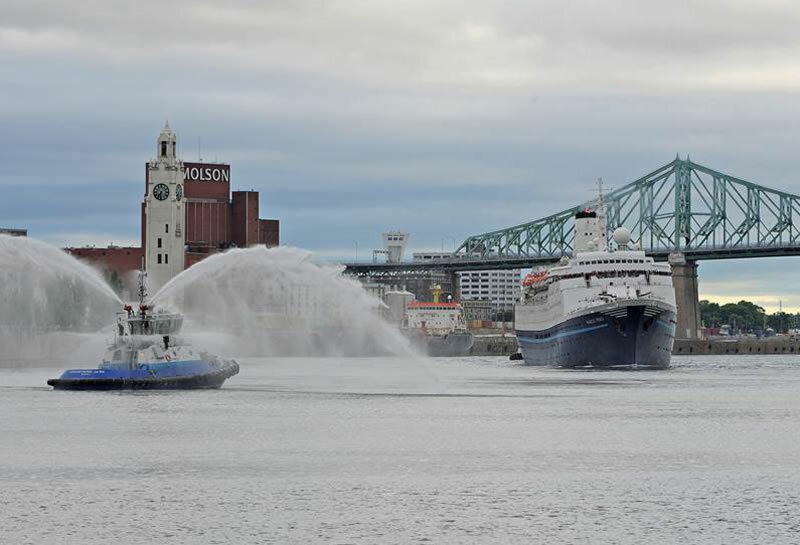 CMV's Marco Polo celebrates 50 years since its first voyage to Montréal
Cruise & Maritime Voyages' Marco Polo has celebrated the 50th anniversary of its maiden voyage from Leningrad to Montréal. Built in 1965 by Germany's Wismar shipyard the vessel was launched as Alexandr Pushkin, named after the Russian poet. In April 1966 she began a series of voyages under the banner of the Baltic Shipping Company
Cruise & Maritime Voyages' Marco Polo has celebrated the 50th anniversary of its maiden voyage from Leningrad to Montréal.
Built in 1965 by Germany's Wismar shipyard the vessel was launched as Alexandr Pushkin, named after the Russian poet. In April 1966 she began a series of voyages under the banner of the Baltic Shipping Company from Leningrad (now known as St Petersburg), Russia, to Montréal, Canada, with calls to Helsinki, Copenhagen, London and Québec City. Alexandr Pushkin visited Montréal 114 times in total with its final trip to the city on 18 August 1980.
She was sold to the Far Eastern Shipping Company in 1985, and then to Orient Lines in 1991 where she was renamed Marco Polo. Since 2008 she has been owned by the Global Maritime Group is part of the fleet at Cruise & Maritime Voyages operating alongside sister-ships Magellan, Azores, and Astor.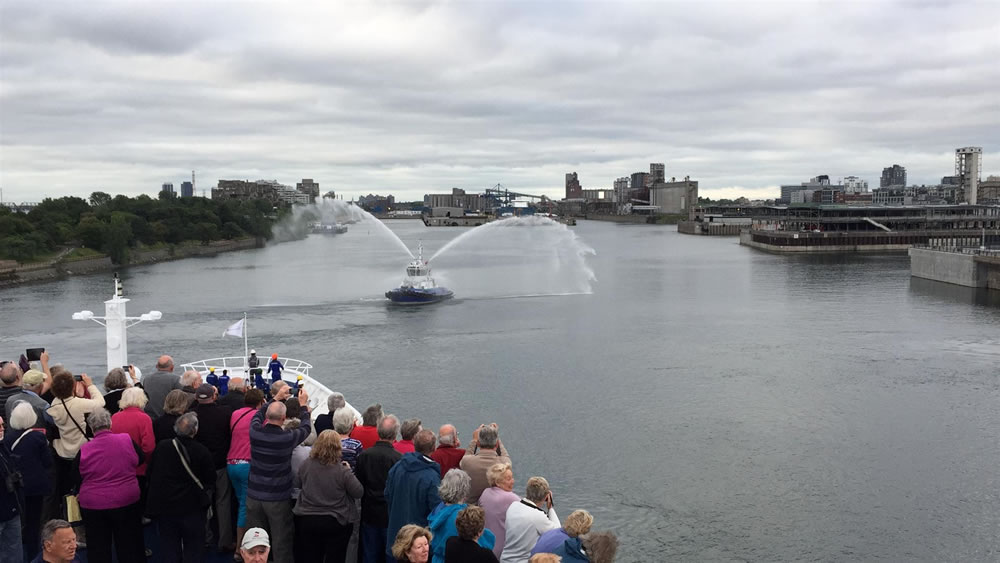 Marco Polo departed London Tilbury on 24 July and had visited Iceland, Greenland, Newfoundland, Nova Scotia, Prince Edward Island and Québec before arriving in Montréal on day 21 of a 36-night Commemorative Voyage. Of the 750 guests on-board approximately 500 passengers were repeat customers and members of the Columbus Club loyalty programme.
The ship docked in the Port of Montréal for a 24-hour visit. Locals and tourists had been encouraged to congregate on the Old Port's board-walk to greet the ship at 8.15am local time. A celebratory water cannon show from a tugboat welcomed the ship back to the city.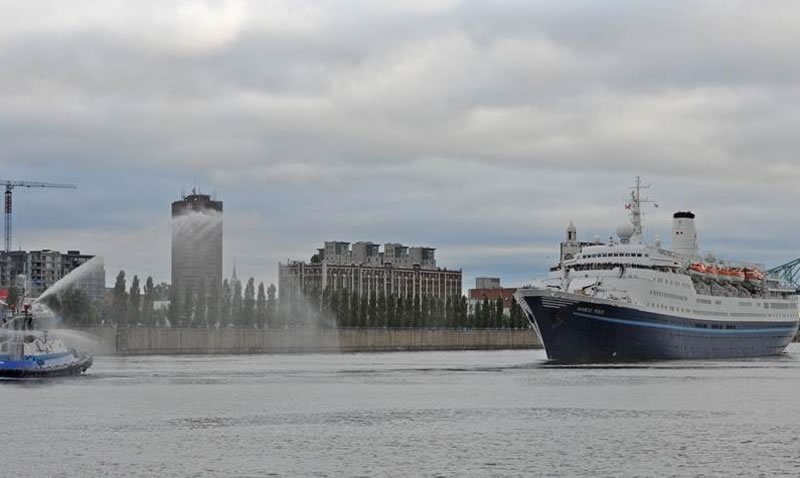 Sylvie Vachon, President and CEO of the Port of Montréal said "Like probably thousands of Quebecers, I have family members who had the chance to travel on the Alexandr Pushkin. Now, I'm delighted to welcome back this ship that played an important role in Montréal's cruise industry for 15 years."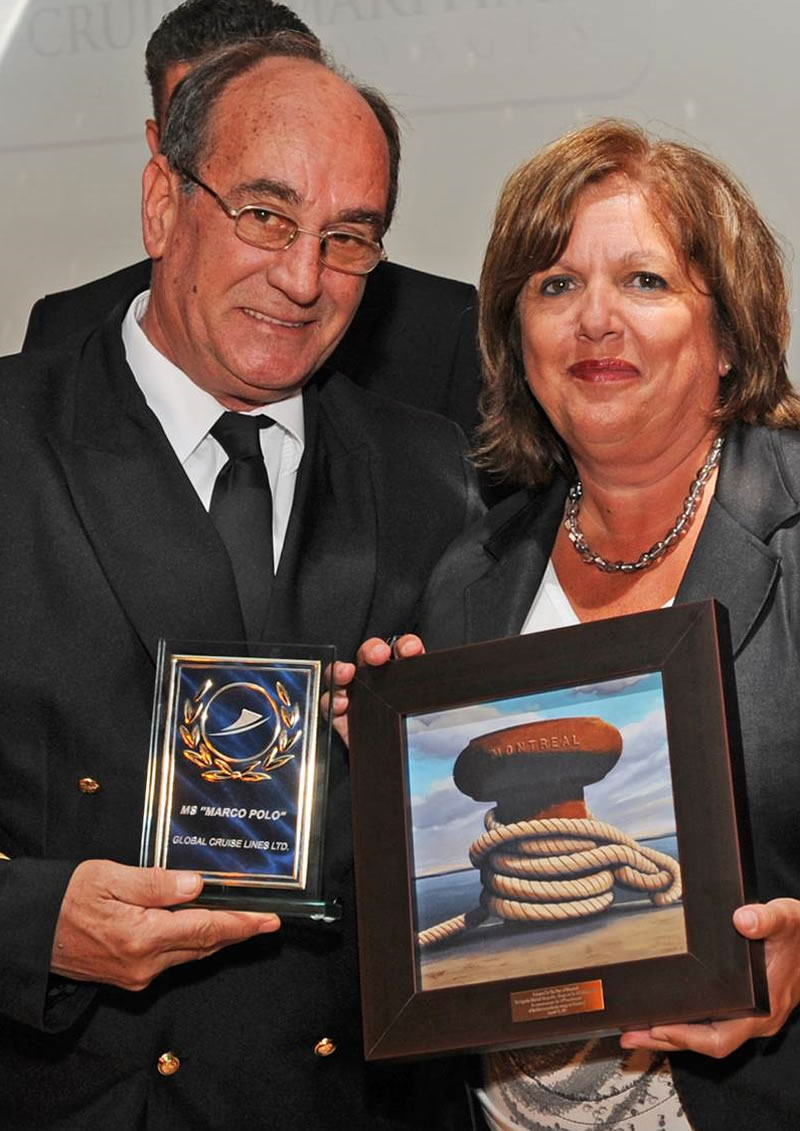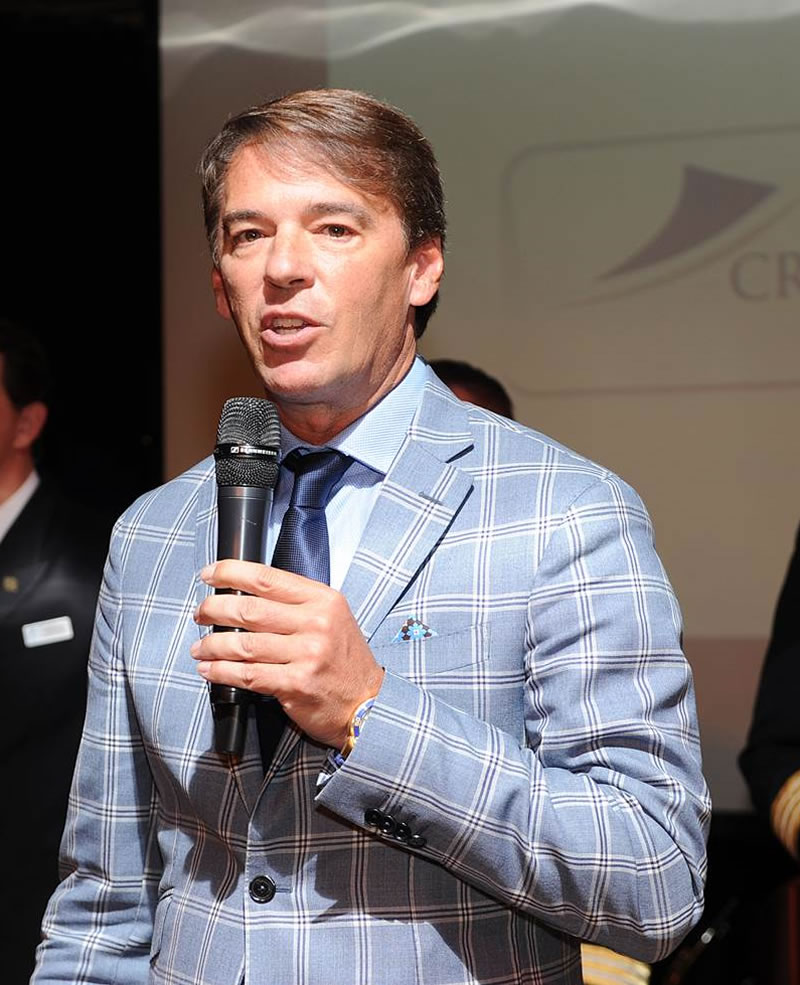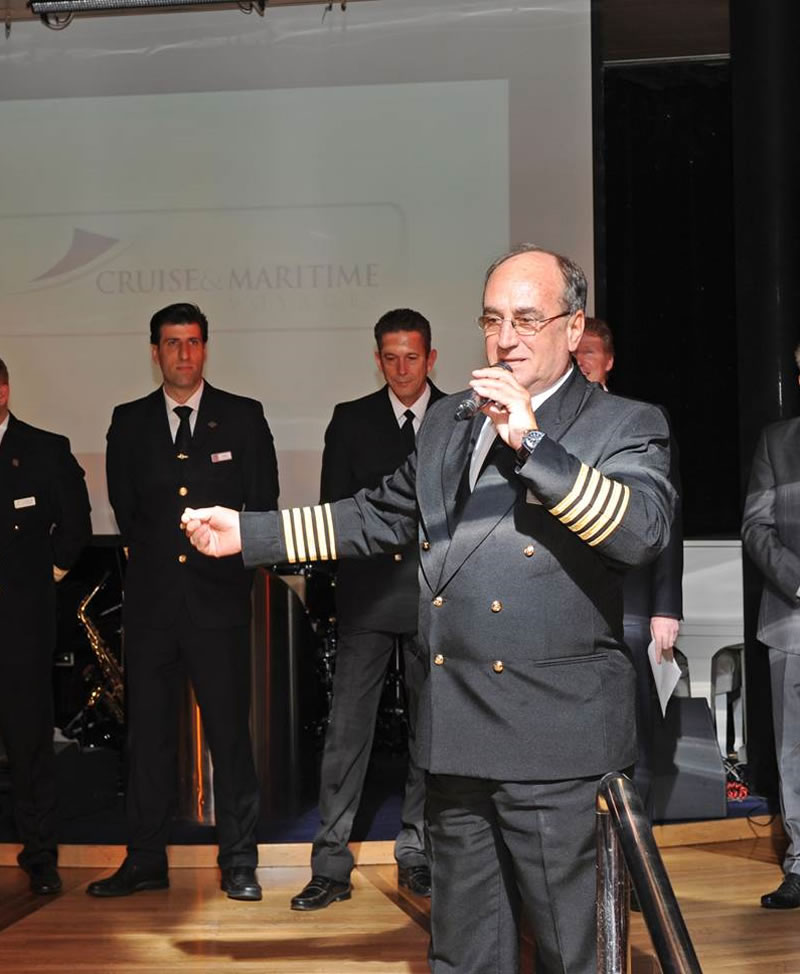 Chris Coates, Commercial Director of Cruise & Maritime Voyages, said "For some in Canada our name may not be that familiar, however, back in the UK we are now a firm favourite for those seeking a traditional British cruise experience departing from London Tilbury and seven other British ports. That means providing delicious cuisine, great entertainment, affordable pricing and good old fashioned customer service." He continued "This is a proud day for CMV to be here in Montréal for such a memorable occasion. Throughout her 50 years, the legendary Marco Polo has literally sailed the 'seven seas' and probably visited more ports of call than any other cruise liner. It is no surprise that more than 500 passengers from our loyalty club are celebrating this Commemorative Voyage."
To coincide with the anniversary Cruise & Maritime Voyages has produced a 100-page commemorative book about the ship.
(Photo credits to the Port of Montréal; Cruise & Maritime Voyages)