Search for your ideal Cruise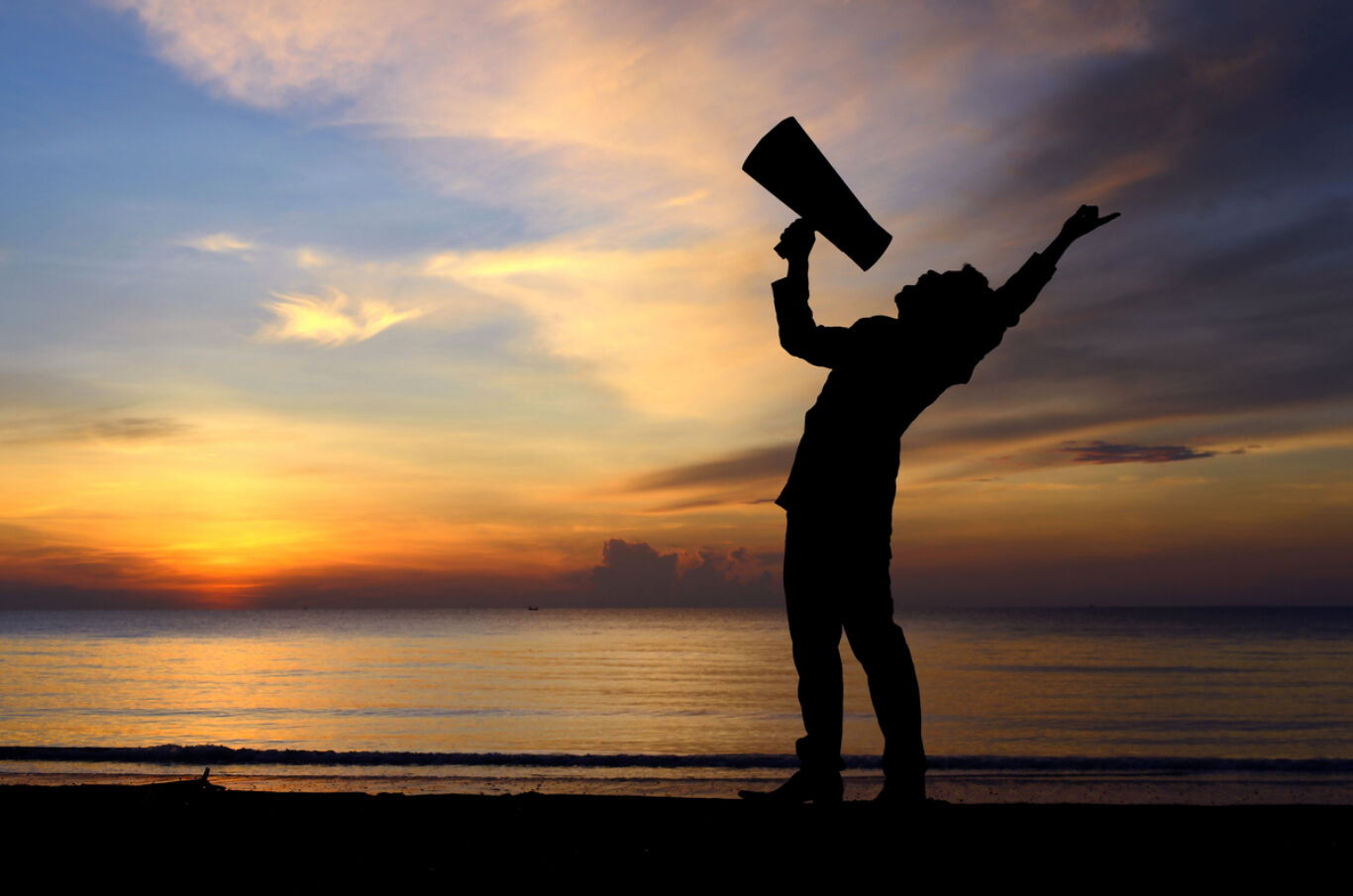 Confessions of a cruise-line lecturer
It takes a special kind of person to stand in front of a roomful of strangers and talk informatively about (almost) anything under the sun. So please give a big hand, ladies and gentlemen, to Mitchell Symons Nothing, nothing, and no. That's how I answer the three most common questions when people discover that I
It takes a special kind of person to stand in front of a roomful of strangers and talk informatively about (almost) anything under the sun. So please give a big hand, ladies and gentlemen, to Mitchell Symons
Nothing, nothing, and no.
That's how I answer the three most common questions when people discover that I lecture on cruise ships ("How much do they pay you?", "How much do you pay them?" and "Can you get me a job too"?).
Working exclusively for Regent and Oceania – two luxury lines owned by the same company – I give a talk on every sea day. No money changes hands but my wife and I (aka this magazine's Mr and Mrs Cruise) travel for free. We're usually ocean-view rather than verandah, but we're not complaining – it's a wonderful job, and one that I got into quite by accident.
Working as a cruise journalist about seven years ago, I took a press trip with Regent to Fort Lauderdale. The lecturer who was meant to join us in Madeira never showed up. Knowing that I was a published author, that I'd knocked about the world a bit and didn't clam up at the first hint of an audience (cue a snort of ironic laughter from Mrs Cruise), the Regent PR asked if I could possibly step into the breach. So I gave them an hour on celebrities and their right to privacy, which I can happily do without notes. By sheer chance, the person who books all Regent's lecturers was on board, and she asked if I'd like to become a regular. After the briefest of hesitations, just for form's sake, I jumped aboard.
I'm deliberately not naming this lovely lady – now a good friend – because the one time I recommended an acquaintance who fancied himself as a fellow lecturer, she made me promise never, ever to do it again (unsolicited applications are the bane of her life, hence my third answer above).
If the first three negatives haven't put my questioner off, their next enquiry is usually "So what do you talk about?"
Well, as an "enrichment" lecturer (yes, that word makes me cringe a little, too) I'm given licence to talk about anything that interests me. Provided, of course, that it's of potential interest to my audience as well. I mean, I'd love to do the Flashman novels of George MacDonald Fraser or the music of Steely Dan but I'm guessing those might be a little too esoteric, even for Regent's cultivated clientele.
On our most recent cruise (nine lectures over 24 days), my subjects included Brexit and the future of the EU; Jewish jokes and how they can save you a fortune on therapy; The Beatles; British prime ministers, and one billed as "Everything You Thought You Knew Is Wrong… and our trivia obsessive is here to tell you why".
It was an eclectic mix, but one that fairly reflects my areas of knowledge and experience (you can't write more than 60 books without some of it going in). The Brexit lecture was a request, which is something I'm always happy to do, even if it pushes me to my limits.
I'm less keen on destination lectures, as I find myself saying out loud, "Is anyone actually interested in this?" before I recite the name of yet another church and the year it was rebuilt. I once had to do Iceland, and right at the beginning I said: "Usually, I invite questions at the end of a lecture, but this time I'm going to tell you absolutely everything I know. If that lasts for 45 minutes I'll be amazed – but there won't be any point in asking me anything else". Fortunately I'd made a good impression in previous lectures, so the audience were already on my side.
The ability to win over your listeners is an important attribute for any lecturer but it's essential on a cruise ship. Once you've said your piece, you and the audience don't go your separate ways, you revert to being fellow guests. Success and (especially) failure are very public. There is no escape.
The odd mistake is easily forgiven and forgotten, but ill-informed or controversial opinions can get you into hot water. I tend to shoot from the hip, which makes me interesting for anyone bored by cruise-ship banalities, but the occasional guest does take offence.
Once I was lecturing about the history of Ireland, and being – or so I thought – scrupulously impartial. But an American guest told me I was biased by dint of being British, and even went to the purser to complain.
It didn't bother the purser and it certainly didn't bother me, but multiple complaints would have lost me my job. You know those questionnaires at the end of the cruise? As a lecturer, my name appears on these, and I'm expected to maintain a decent average (somewhere between Very Good and Excellent).
Most guests are appreciative, however, and we lecturers are encouraged to mingle – which is enjoyable because they tend to be an interesting bunch, too. On one occasion I'd been talking about the film Casablanca, using a still of the famous poster. Afterwards, a very old man came up to me, pointed at the poster and said, "I designed that". The hairs on the back of my neck stood right up.
More often, though, people just want to share their stories. On a recent trip, one guest told me that he'd met his birth mother for the first time when he was 75 and she was 93. And they tell me these extraordinary things because I'm the lecturer: I'm on offer.
Most of the time, that's fine with me. Sure, it can be a little annoying when you're sitting by the pool engrossed in a novel and someone comes up to ask for your opinions or – worse still – offer you theirs. But if that's as bad as it gets, I think I can take the stress for a little while longer.