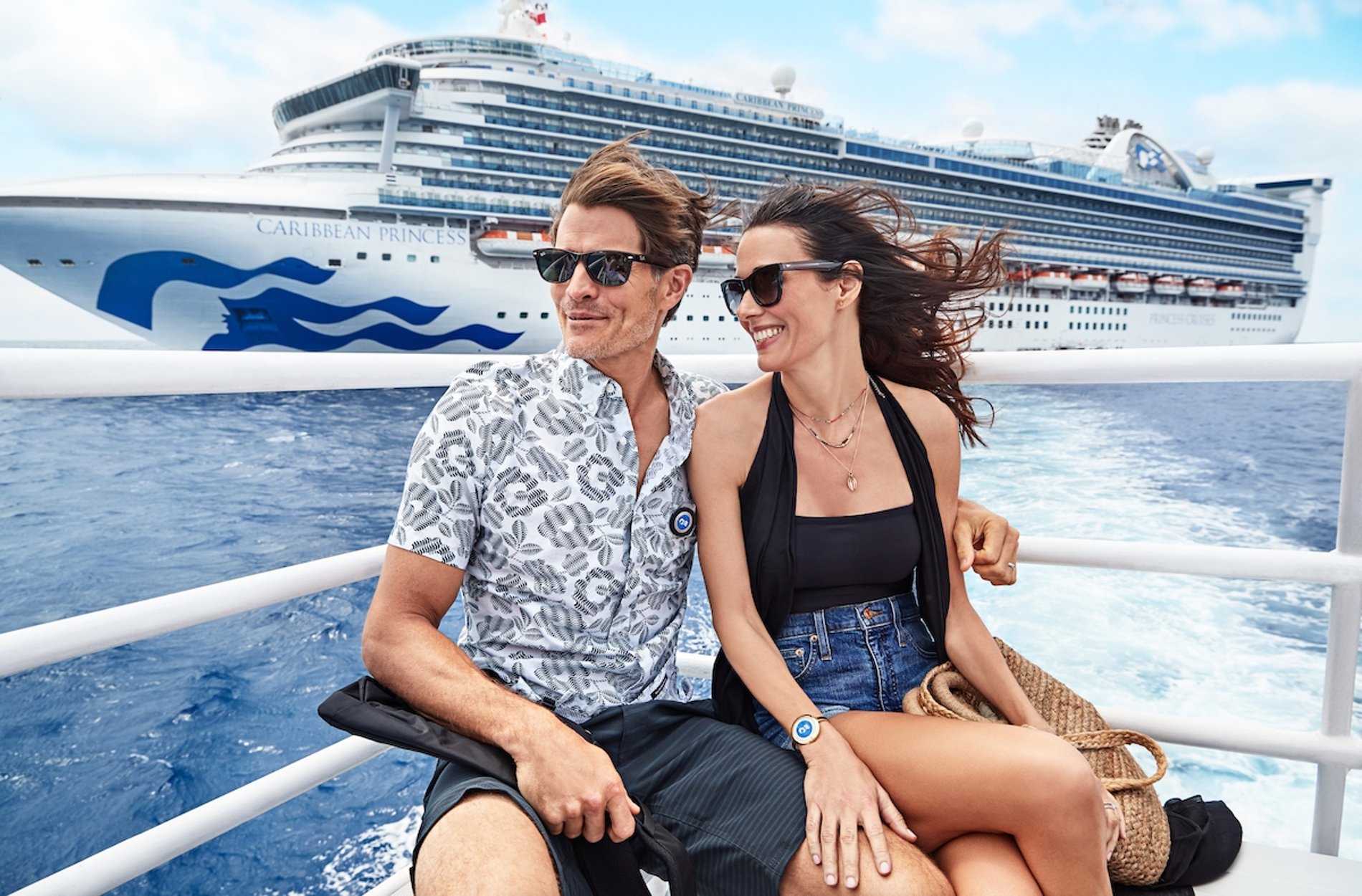 Could Princess Cruises MedallionClass Ships be the Safest Way to Cruise-Post Covid-19?
Princess' OceanMedallion has never been more impressive, thanks to the totally touch-free experience it offers
In a world emerging from the Covid-19 pandemic, nothing is more important than stringent health and safety protocols, especially for cruise lines and the travel industry. Inspiring passengers to take to the seas again in 2021, Princess Cruises could just be one of the safest cruise lines at sea, thanks to its pioneering MedallionClass technology.
Launched in 2018, but more important now than ever, Princess Cruises' MedallionClass is the leader in personalised and touch-free cruising, an experience rolled out on all Princess ships that centres around a tiny gadget the size of a 10p piece – that gadget is the OceanMedallion.
This wearable device completely revolutionises the on board experience, most importantly enabling everything to be touch-free on board, from embarking the ship through to day-to-day activities like opening your stateroom door and placing an order – it even offers a private pre-cruise safety drill.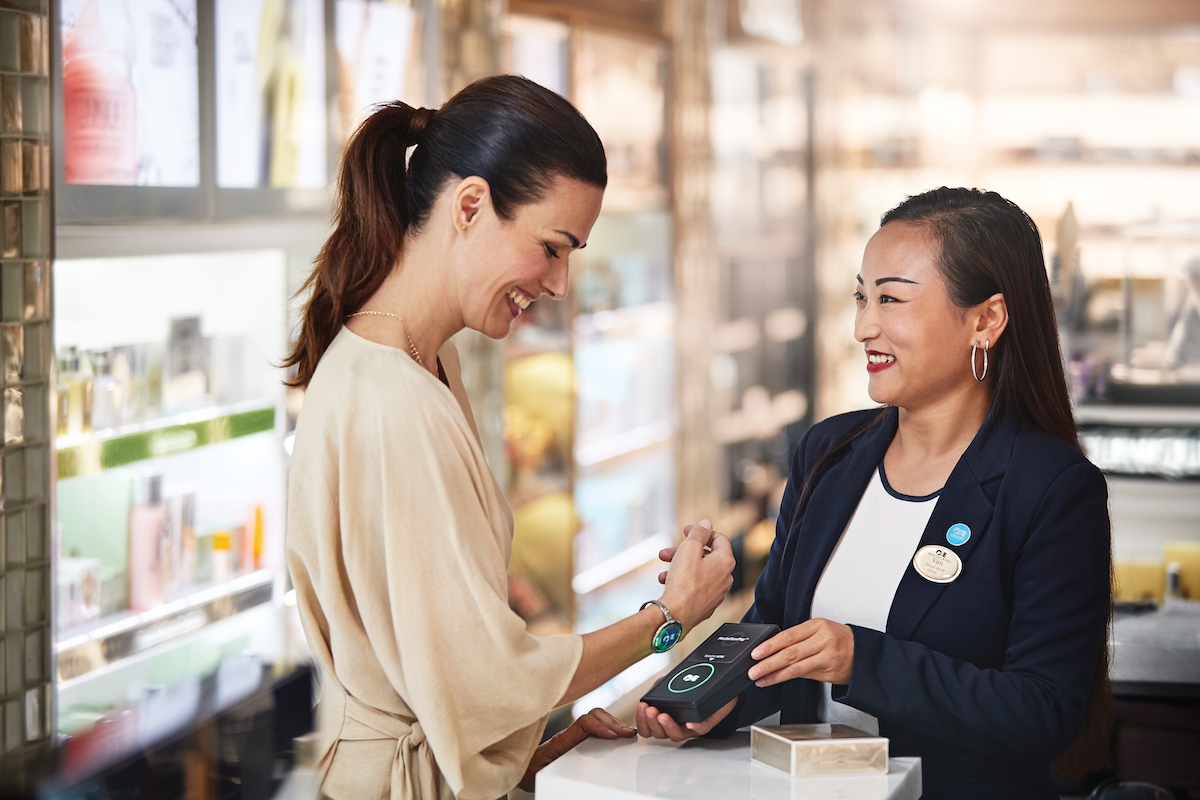 The OceanMedallion can be worn around your wrist, around your neck or even just in your pocket or wallet, and significantly reduces physical contact with other passengers and crew. On top of contact-less embarkation and stateroom entry, the genius coin also allows you to locate your loved ones anywhere on the ship (without having to ask or spend time tracking them down) and also allows you to have anything you like delivered to you on board, wherever you are on the ship. This innovative service eliminates queues and allows passengers to stay socially distanced while enjoying the full cruise experience.
With simplified safety training offered by the OceanMedallion, passengers are able to avoid the crowded muster stations and pre-sail safety checks with an information video streamed right into your stateroom. Allowing for social distancing and minimal contact, this allows Princess Cruises to watch the video any time before the ship departs on embarkation day. Also reducing crowds and keeping guests safe, cruisers can visit their muster station during select hours prior to sailing to check in their medallion with a crew member, just in case of emergency.
The innovative OceanMedallion also allows you to purchase food, drinks, laundry tokens, treats for the kids, you name it, all with the touch-free service of MedallionPay – just by tapping your OceanMedallion when you're ordering at the bar. Book shore excursions, make dinner reservations and personalise your cruise, along with getting access to the 'best wi-fi at sea' – the now renowned MedallionNet.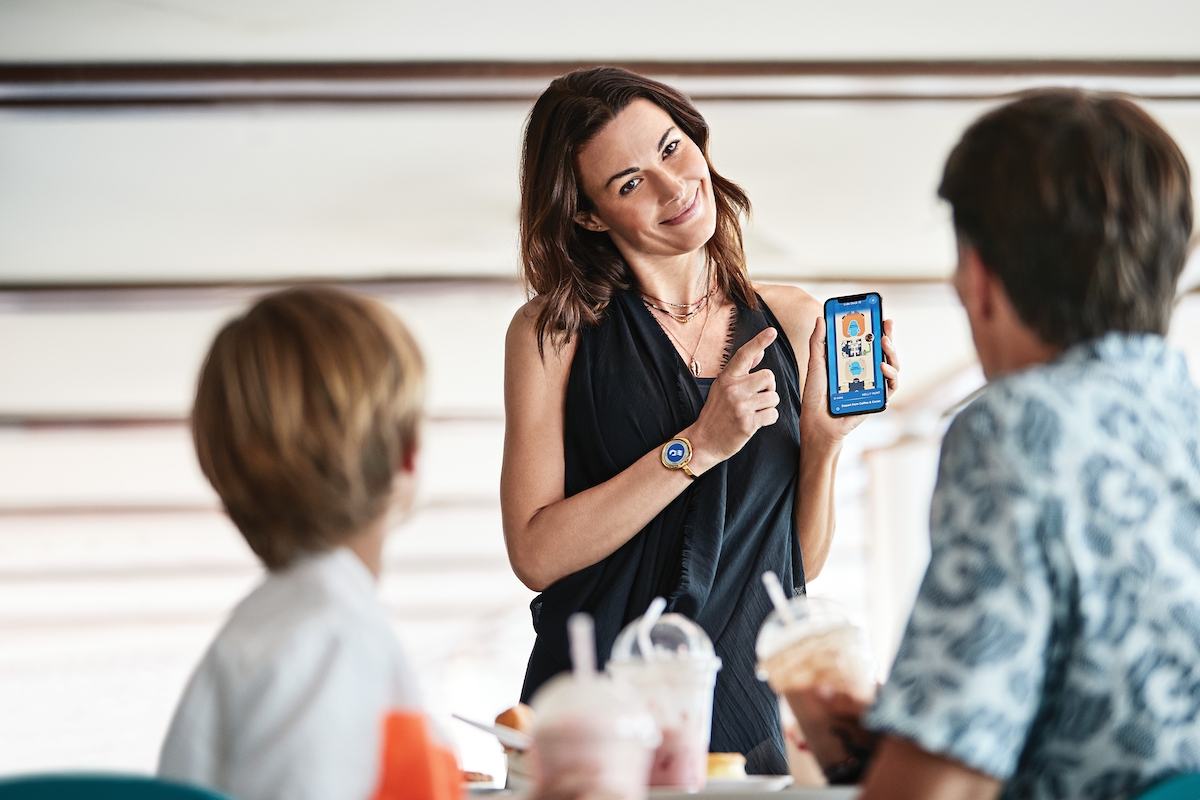 For kids and adults looking for that classic fun-filled cruise experience, they no longer need to visit the crowded casino or kids' club, and can now access incredible interactive games, entertainment and casino games like slots, poker, bingo and lottery, all from their OceanMedallion.
With its revolutionary OceanMedallion at the helm, Princess Cruises has been able to put together a set of stringent health and safety protocols for its return to the seas, which will see passengers safer and more protected than ever before.
Along with the truly touchless experience that the medallion offers, and the ability to socially distance, avoid queues and gatherings, Princess Cruises is also leading the way when it comes to Covid-19 health and safety. All cruisers will undergo mandatory health screenings including testing for Covid-19, temperature checks and secondary screening, and there will be thoroughly sanitised embarkation terminals – and that's before passengers even board one of Princess state-of-the-art vessels.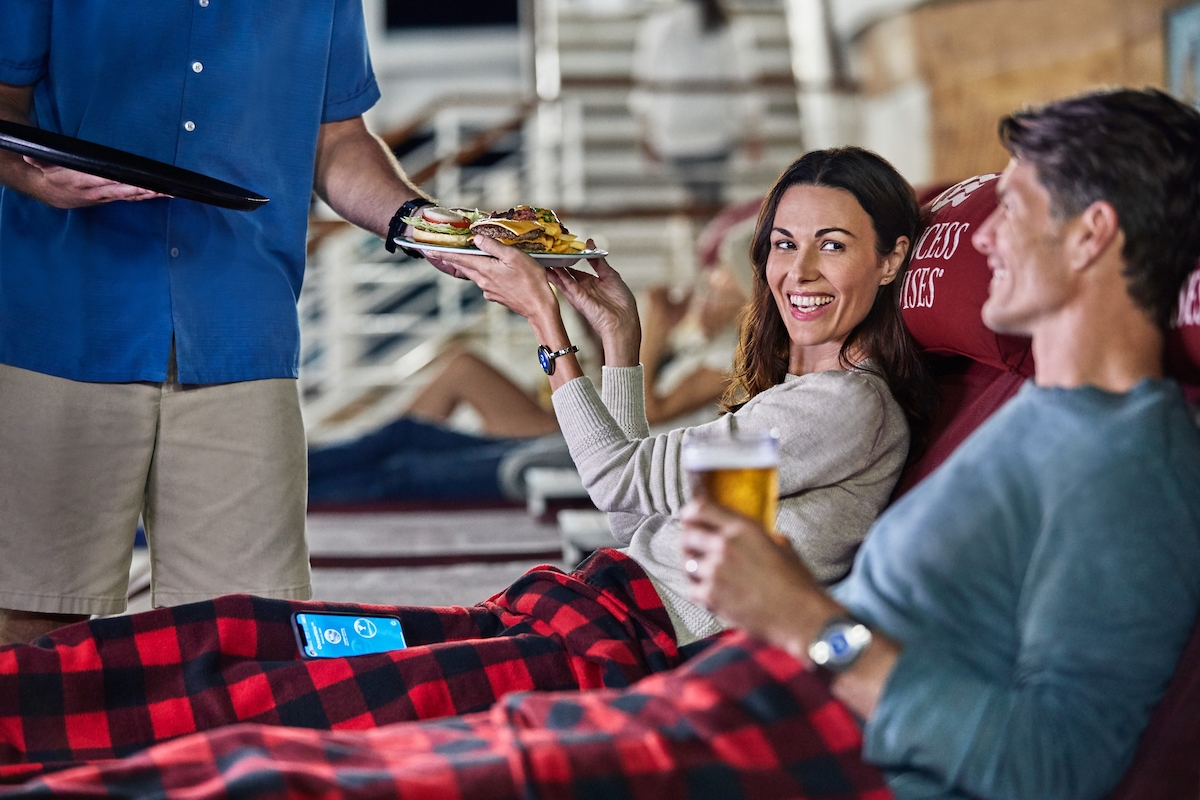 On board, passengers are kept safe with enhancement to Princess Cruises already rigorous cleaning protocols and sanitisation measures recommended by the US Centers for Disease Control and Prevention. These include additional hand sanitiser stations and handwashing facilities, sanitised staterooms and public areas and lots of physical distancing on board. Princess has also worked tirelessly to maximise fresh air and enhance air filtration by upgrading our ships' HVAC systems to MERV 13 filters that remove a large portion of airborne particles. Say goodbye to stuffy, recycled air, with air being replaced throughout the ship every five to six minutes.
"Princess Cruises has been working with public health officials and medical experts to devise and implement best practices that build on the already stringent measures we have in place to protect the health of our guests and crew," says Tony Roberts, vice president Princess Cruises UK & Europe on Princess' world-class post-Covid-19 facilities.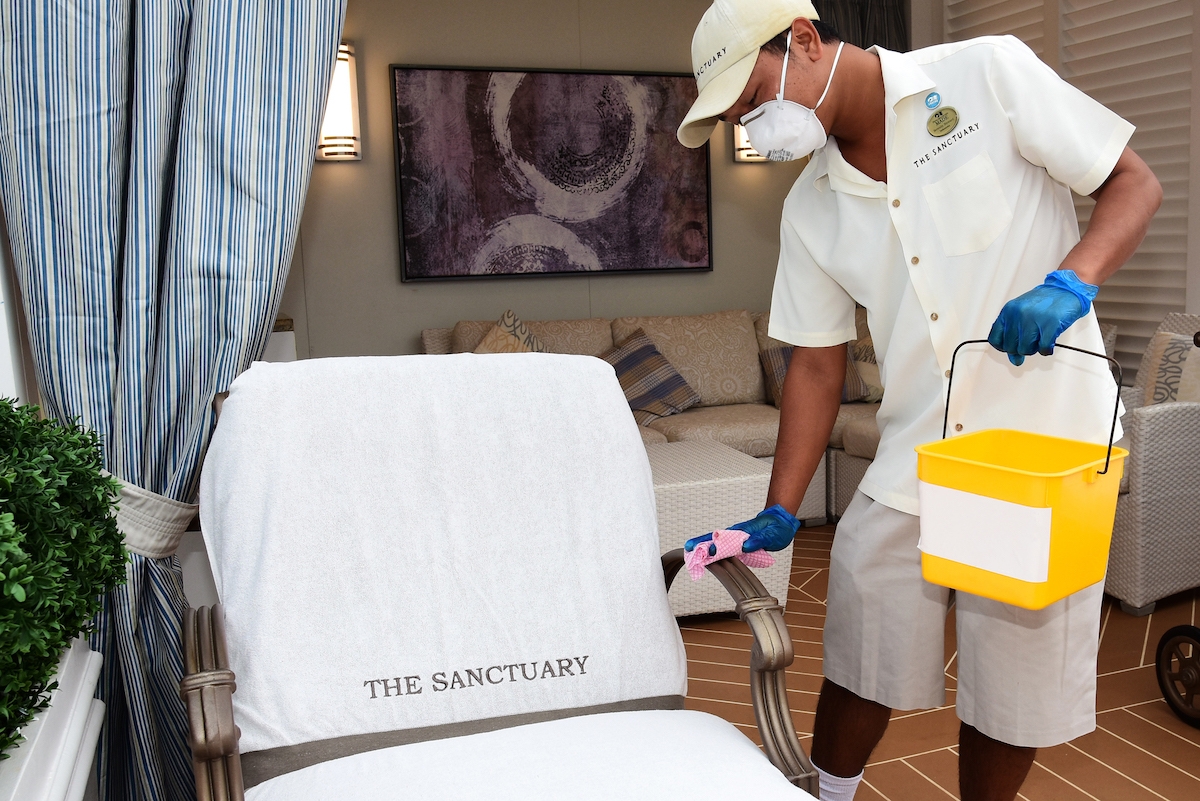 "These new health protocols will cover the entire cruise journey, from screening procedures prior to embarkation through to the return home. Enhanced health screenings - including pre-travel testing for Covid-19 - will be mandatory. Prior to a cruise, guests will be able to select their preferred time to arrive at the port, helping to stagger boarding. Onboard, we're making it easier to practice physical distancing through streamlining the traditional safety drill, providing contactless onboard payments, and by managing the timing, size and flow of groups in onboard venues.
"Furthermore, guests sailing on Princess MedallionClass ships will be able to have a 'truly touchless' experience thanks to our OceanMedallion wearable technology, allowing guests to enjoy next-level service while staying safe at sea.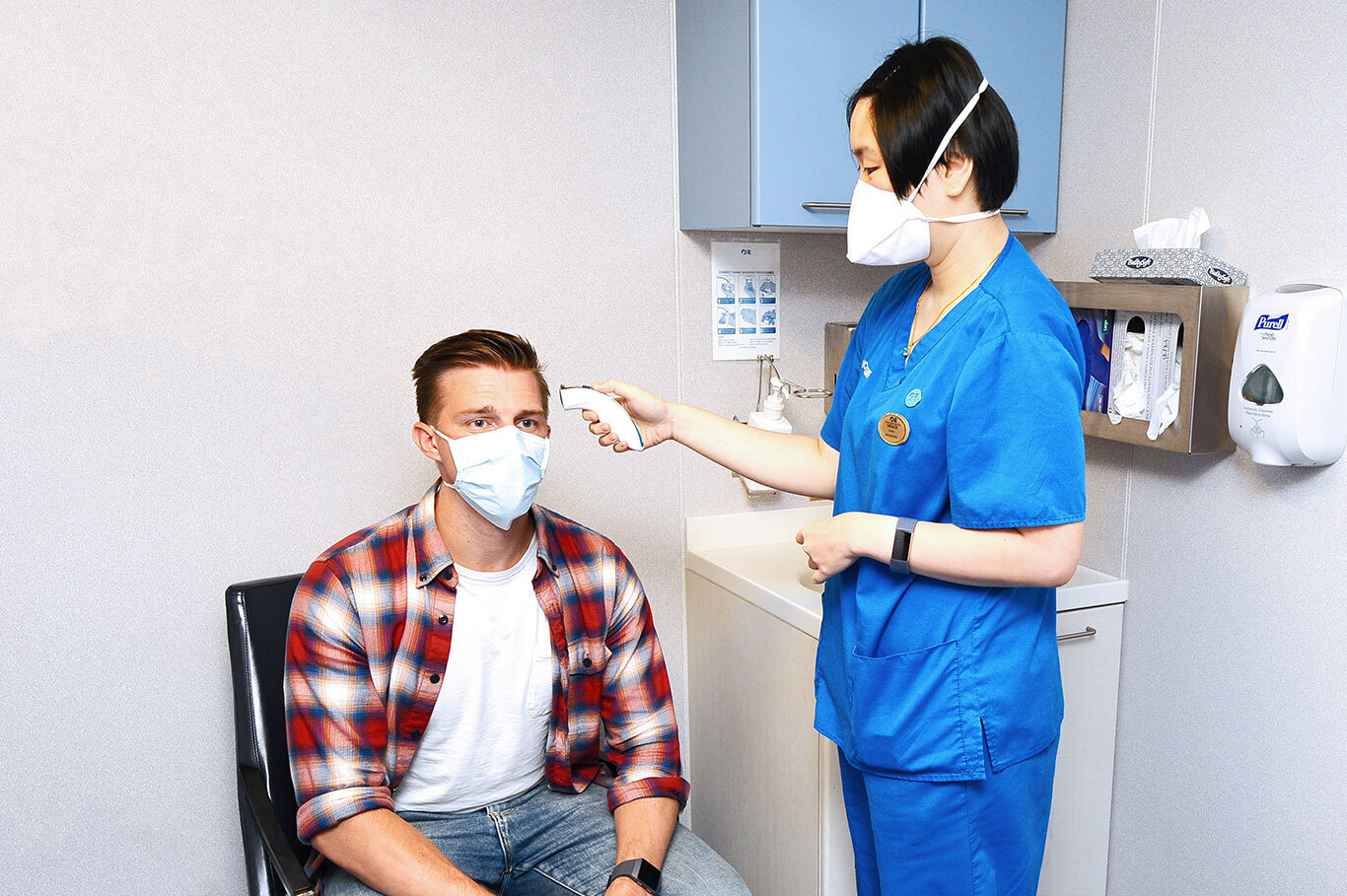 Princess Cruises is also taking the worry out of booking through our 'Book with Confidence' policy, providing flexibility to guests by making it easier to change plans if necessary. Under this policy, for bookings made through January 31, 2021, guests can cancel up to 30 days prior to sailing for voyages departing through October 31 2021, and receive cancellation fees back as a Future Cruise Credit."
Princess Cruises is due to set sail once again in April 2021, and cruises are available to book now with flexible booking conditions. To book a Princess MedallionClass cruise, head to princess.com.