Search for your ideal Cruise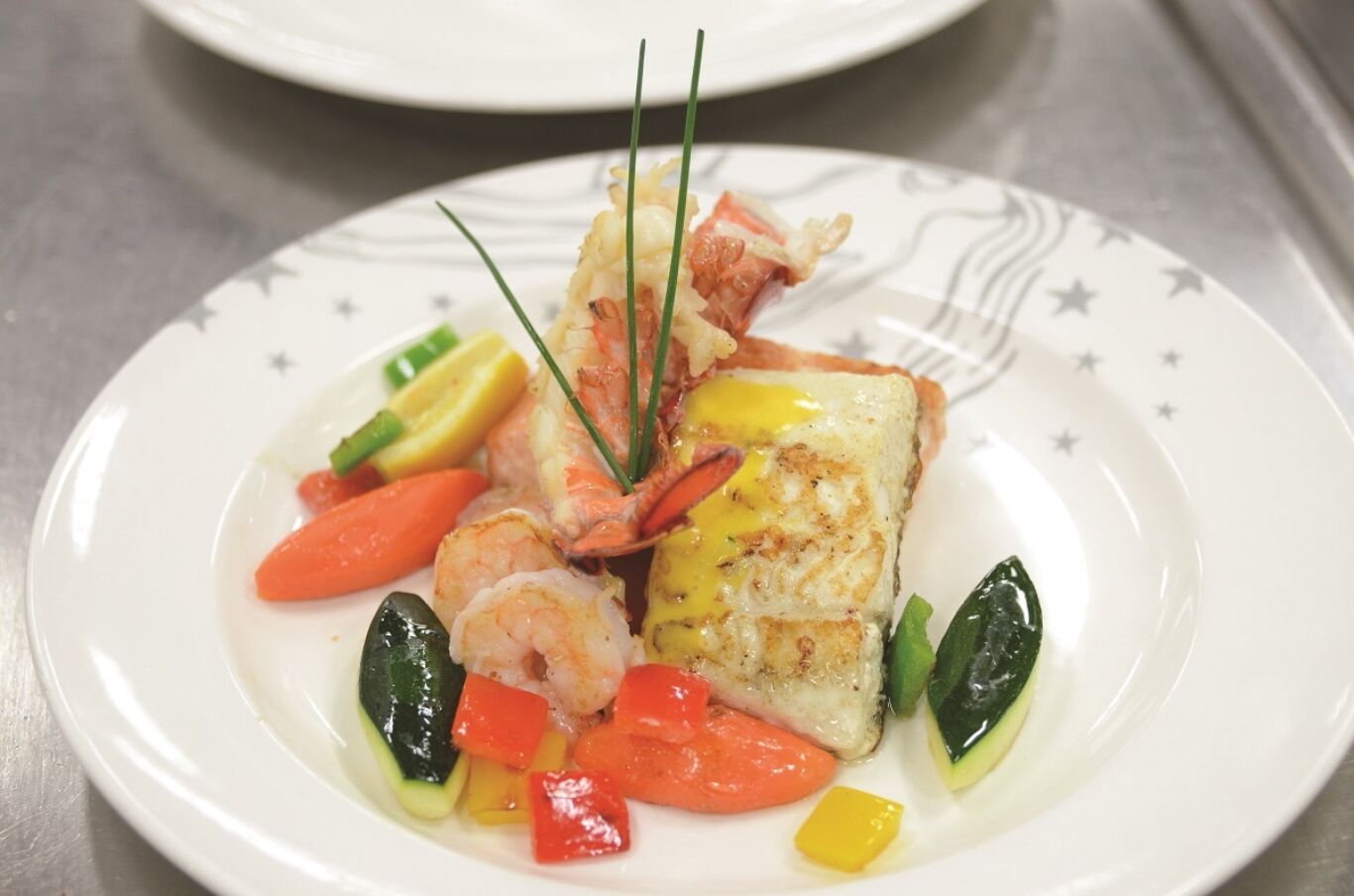 Cruise Cuisine: Fred. Olsen Cruise Lines
The cuisine aboard Fred. Olsen's cruise ships has a new look – but standards are as high as ever and traditionalists have nothing to fear. As a family-operated firm, Fred. Olsen Cruise Lines is justly proud of its Norwegian heritage. But you don't become one of the world's longest-established cruise lines without listening to your
The cuisine aboard Fred. Olsen's cruise ships has a new look – but standards are as high as ever and traditionalists have nothing to fear.
As a family-operated firm, Fred. Olsen Cruise Lines is justly proud of its Norwegian heritage. But you don't become one of the world's longest-established cruise lines without listening to your customers, and that's why – the UK being such a vital market – a Fred. Olsen cruise has a thoroughly British flavour.
That goes for the entertainment, which takes its cue from the West End rather than Broadway; it goes for the on-board currency and announcements, and it most certainly goes for the food. Across Fred. Olsen's fleet of four cruise ships the British palate takes precedence, and menus are inventive but never outlandish.
"We are renowned for traditional British fare, and that's one reason why we have so many repeat guests, with over 60 per cent coming back time and time again," says Executive Chef Simon Early.
One of three British Executive Chefs on the cruise line's payroll, 36-year-old Simon knows which side his employer's bread is buttered. "The temperature of food is very important. British guests want it served piping hot, and that is only achievable with a dedicated galley in the immediate vicinity of the dining area."
So that is exactly what Balmoral has – just one reason, perhaps, why Fred. Olsen recently won the "Britain's Best Cruise Line for Food" accolade in the Holiday & Cruise Channel's "Telly" Awards, which are voted for entirely by viewers.
But there's much more to Fred. Olsen's on-board cuisine than a conveyor belt of steaming plates. "We offer a deluxe culinary experience," says Simon."We exceed expectations, and that is down to the quality of the produce and the ability of our chefs".
On board the 1,350-passenger Balmoral are three main restaurants: the Ballindalloch, which seats 560, and the Avon and Spey which take 220 diners apiece. There is also the buffet-style Palms Café, with room for 184 guests.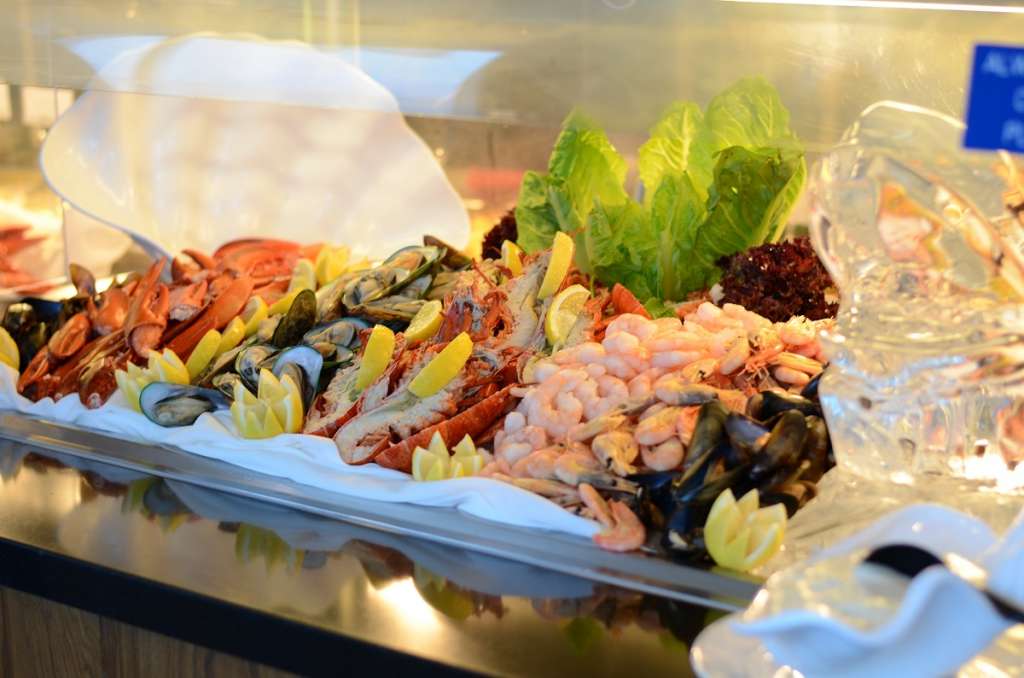 Those may be modest numbers by current cruise-ship standards, but this is still a serious catering operation. For a 9-day cruise Balmoral will take on 2,000 kilos of fish, 1,800 kilos of pork, 3,000 kilos of potatoes, 5,500 kg of vegetables and 1,200 eggs.
The main galley, where all food is prepared, is next to the Ballindalloch restaurant. During mealtimes, food is sent to satellite galleys in the Avon and Spey restaurants in hot cupboards, so that all-important heat is retained.
No fewer than 94 crew members are engaged in preparing the 7,500 meals served daily to passengers and crew, among them 19 chefs and their numerous assistants. And they are all highly trained, creative people.
"We cater for the more traditional palate," says Simon, "but we also recognise the need to attract a new generation of cruise guests who may have more adventurous tastes."
That's why the company has employed a Consultant Development Chef to introduce more contemporary dishes to serve alongside the classics enjoyed by regular Fred. Olsen guests.
"We're bringing in a range of lighter, more health-conscious options and adding more vegetarian choices," says Simon. "Plus we accommodate all food allergies and take special dietary requests in our stride."
As part of the culinary refresh, dinner menus now offer light starters such as forest mushroom terrine, main courses such as pan-fried medallions of monkfish, and mouth-watering desserts including Amaretto parfait.
But traditionalists have nothing to fear. "We are not innovating for the sake of it," says Simon. "Our cruising stalwarts are still dishes like beef Wellington, halibut Viennoise, lamb korma and our ever-popular Sunday lunchtime roasts, and the focus continues to be on providing guests with top quality, fresh ingredients, presented with imagination and flair. But our five-course dinner menus now have contemporary nuances, tempered with a classical approach."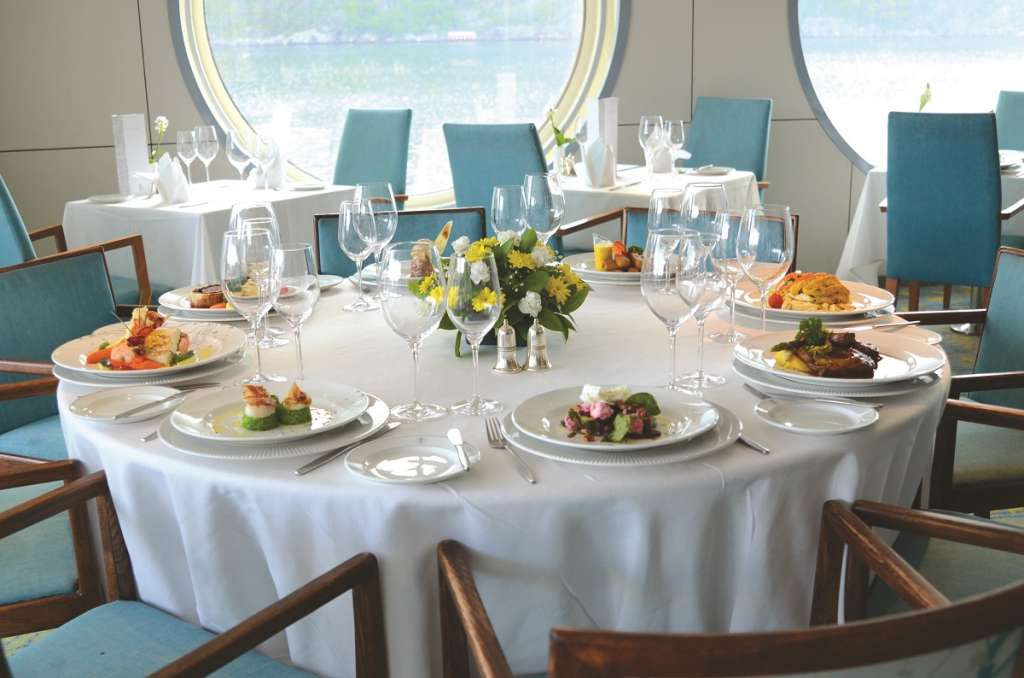 Variety is important too, especially on a longer cruise, and diners on Balmoral are in no danger of suffering from jaded appetites. The menu rotation is every 14 days, with additional menus for longer itineraries, and speciality buffets, such as Asian, Indian and tapas are also available as an alternative dining option throughout many cruises.
"Wherever possible we also like give our guests the experience of 'destination dining'," adds Simon.
"For example, on a Croatia and Venice cruise we offer our guests many local specialities, often purchased on the day from markets ashore."
Cruising with Balmoral to the Norwegian fjords, I couldn't help but be impressed by the variety of cuisine on offer – especially at the seafood buffet in the Ballindalloch Restaurant, where a cornucopia of fresh scallops, lobster, mussels, marinated herring, prawns and salmon would tempt even the most diehard carnivore.
One highly popular innovation on board is The Grill, where for a supplement of just £20, guests can enjoy fine cuisine in a fabulous setting looking out to sea at the stern of Lounge Deck 7. This became a magical viewpoint the night Balmoral sailed through the serene Lysefjord. A glass or two of Lanson White Label champagne set the tone for a convivial evening when the mercury nudged 20 degrees at 9pm and the midnight sun illuminated the soaring peaks like an altar-boy lighting a row of candles.
My indulgent dinner started with oven-roasted beetroot with shredded mozzarella and crispy quinoa, which was very tasty indeed. I then relished pan- seared scallops, crushed peas and broad bean salad with crispy pancetta and mint dressing. But it was the 35-day aged Texas ribeye with hand-cut chips, roasted cherry tomatoes and green peppercorn sauce that stole the show. I made a valiant attempt at the ever-so-light tiramisu that followed but I was replete and the heart-stoppingly beautiful scenery won my attention yet again.
Over coffee and a glass of robust 2014 Chateauneuf du Pape, I congratulated Simon on a truly memorable meal. "I am proud of our beef," he said. "Dry-aged Texan USDA-approved beef is served in all restaurants, and the quality really is excellent."
He went on to tell me that all the lobsters served aboard Fred. Olsen ships are from Canada, their Atlantic cod is responsibly sourced and their monkfish comes from the North Sea. "I always check the quality of the provisions as they are loaded at each port," he explained. "I make sure I'm at the coalface so that our guests can enjoy unwavering quality".