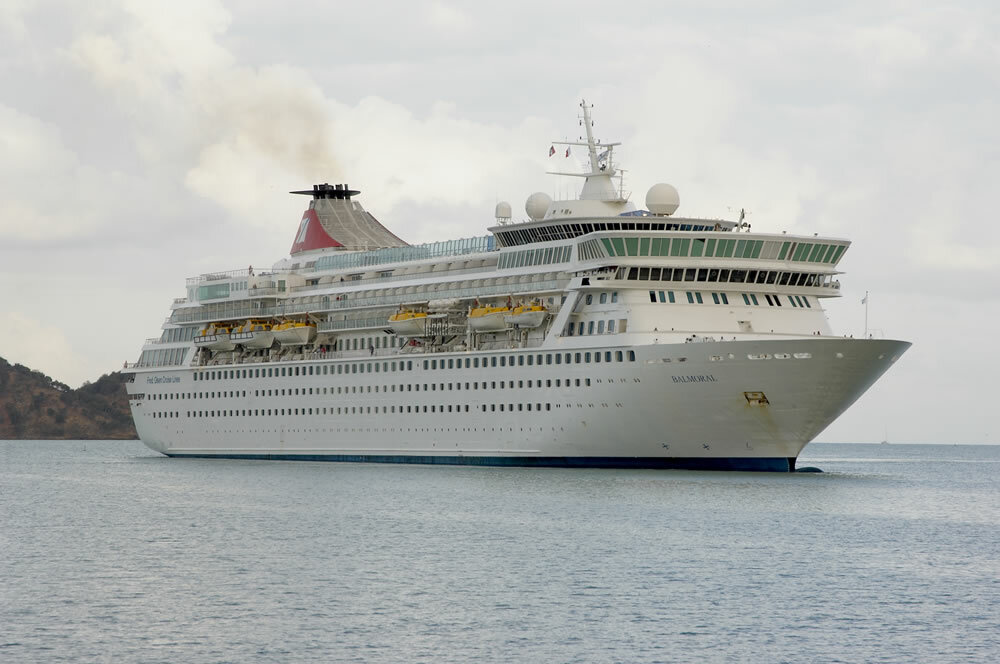 Cruise to the fjords cut short by outbreak of stomach bug
P&O Cruises' Azura was not the only ship spending an unexpected day in Southampton last weekend. Fred Olsen's Balmoral returned early from a cruise to the Norwegian fjords after a large number of passengers were affected by a "gastro-enteritis type illness." The ship was given a deep clean before leaving last night as scheduled for
P&O Cruises' Azura was not the only ship spending an unexpected day in Southampton last weekend. Fred Olsen's Balmoral returned early from a cruise to the Norwegian fjords after a large number of passengers were affected by a "gastro-enteritis type illness."
The ship was given a deep clean before leaving last night as scheduled for a 13-night cruise to Madeira and the Azores.
Balmoral, which carries up to 1,230 passengers, had been due back in port on Monday, after setting out for an eight-day cruise on May 3. Just three days into the voyage, guests were informed by letter that their holiday would be cut short.
The company would not disclose how many passengers were affected, but estimates among passengers put the figure at between 250 and 300.
A spokeswoman for Fred Olsen said: "Gastro-enteritis, which is more contagious than the common cold, is spread very easily by contact with surfaces and from person to person, and is particularly prevalent during periods of cold weather. Most people do not report incidences, but on a cruise ship, cases are particularly highlighted. Commonly, the illness abates within one or two days."
Compensation was offered on the basis of a refund equivalent to one day's cost of the cruise, plus a voucher offering a 50 per cent discount on a future Norwegian fjords cruise.
Marketing director Nathan Philpot said: "It is almost certain that, regrettably, a guest brought the virus on board the ship, as they were physically sick in the afternoon of embarkation and then immediately placed in isolation within their cabin – this is despite pre-screening questionnaires and checks prior to boarding, in order to stop anyone who has had any signs of illness. Typically, physical symptoms do not become evident until at least 48 hours after contracting the virus, at which point the illness is incredibly contagious. Norovirus spreads by touching surfaces as well as person-to-person contact, so it could easily have spread to other people at Southampton Cruise Terminal before they joined the ship.
"It is extremely disappointing that any guests should have a wonderful cruise experience curtailed in what looks like events out of Fred. Olsen's control."
Azura returned to Southampton a day later than scheduled, after repairs to an electrical problem, and set out two days late on its subsequent voyage.