Search for your ideal Cruise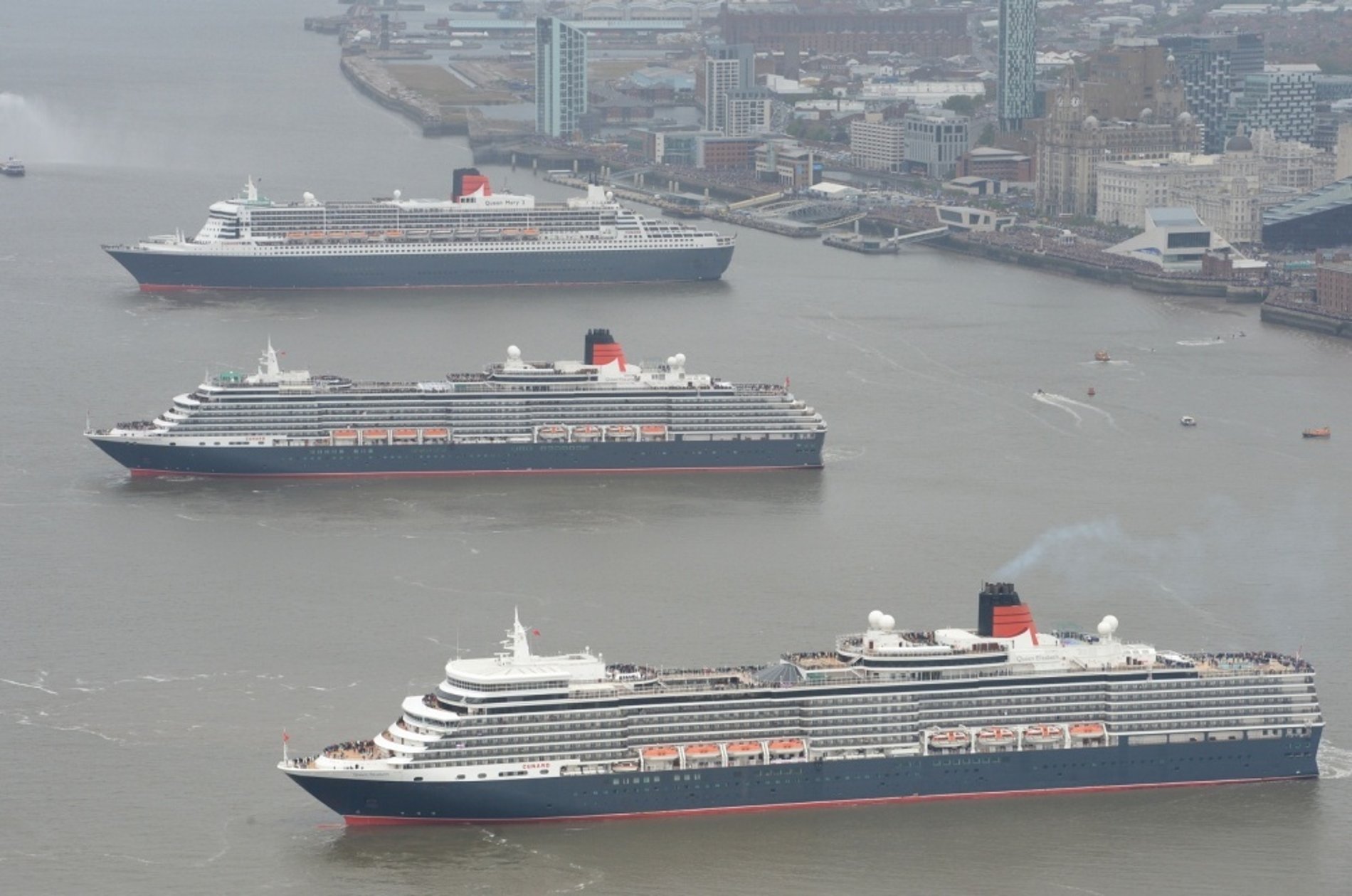 Cunard's Three Queens Liverpool event in photographs
The spectacular gathering of Cunard's 3 Queens on the Mersey has been hailed as the biggest waterfront event in the history of Liverpool. The free show on Bank Holiday Monday 25 May 2015 was watched by an estimated 1.3 million as Queen Mary 2, Queen Victoria, and Queen Elizabeth sailed majestically up the river in
The spectacular gathering of Cunard's 3 Queens on the Mersey has been hailed as the biggest waterfront event in the history of Liverpool.
The free show on Bank Holiday Monday 25 May 2015 was watched by an estimated 1.3 million as Queen Mary 2, Queen Victoria, and Queen Elizabeth sailed majestically up the river in line astern and then turned in a synchronised maritime ballet.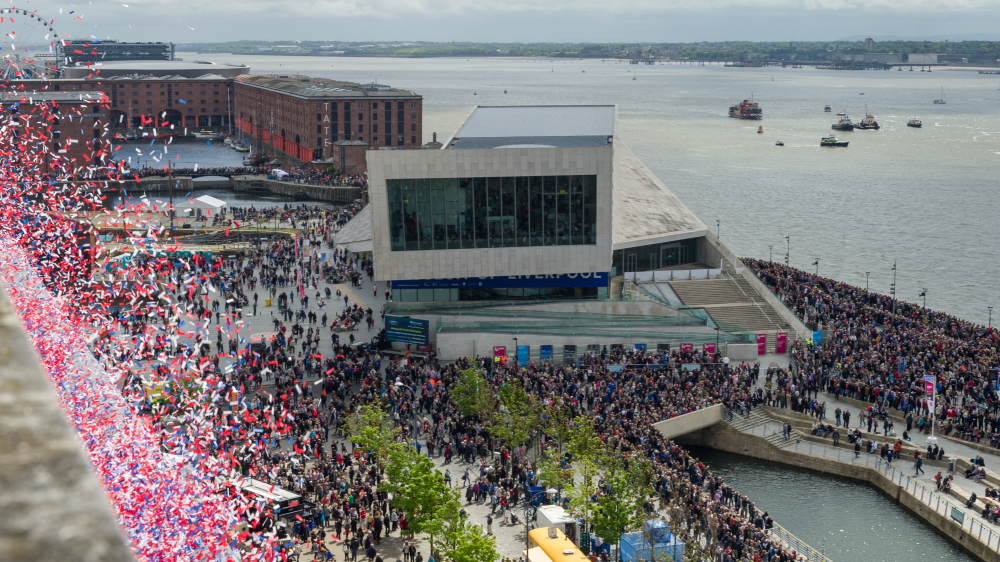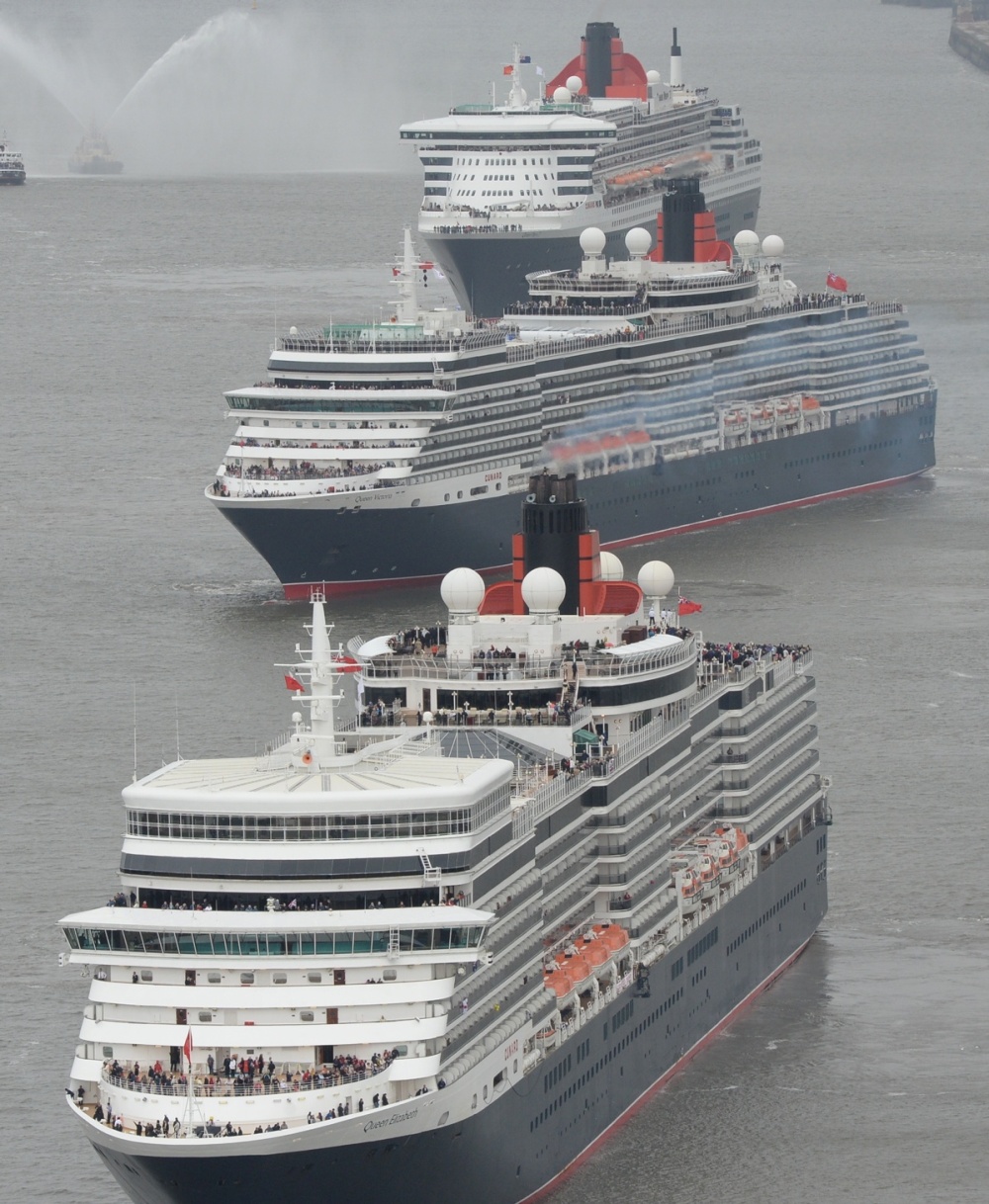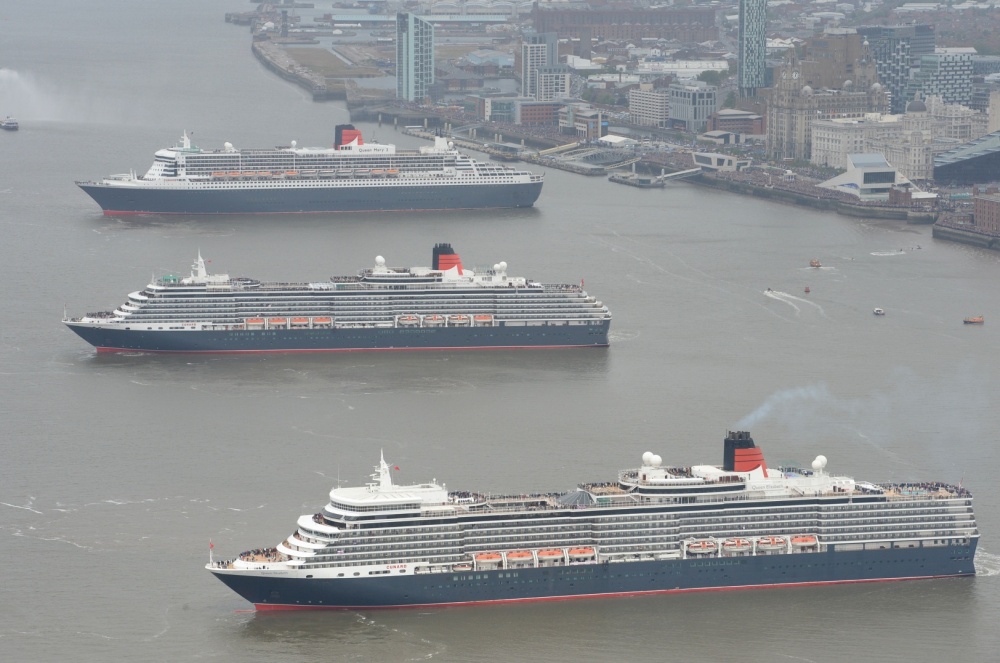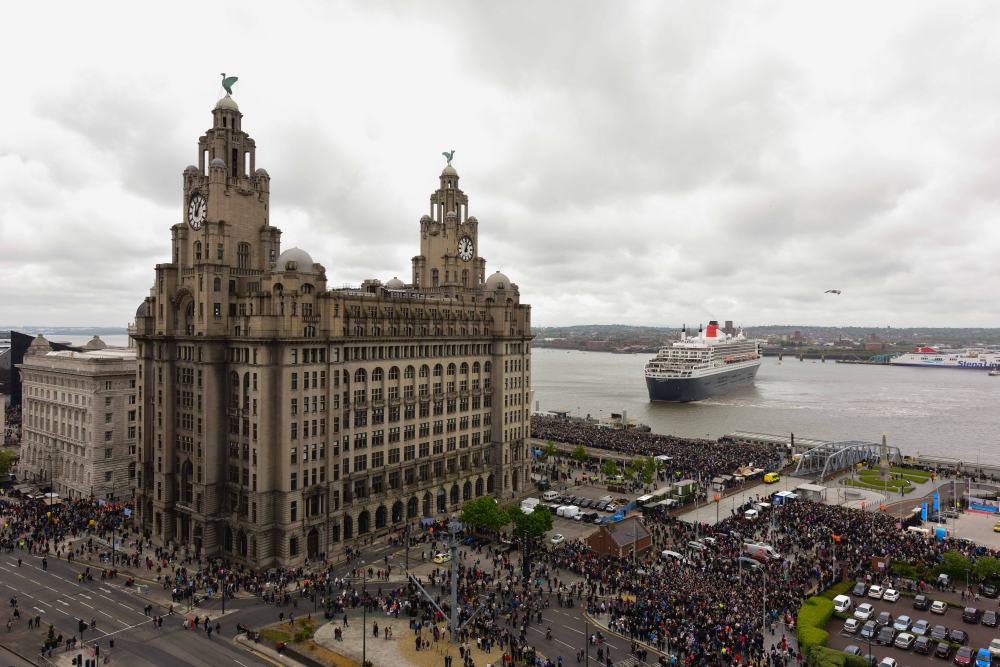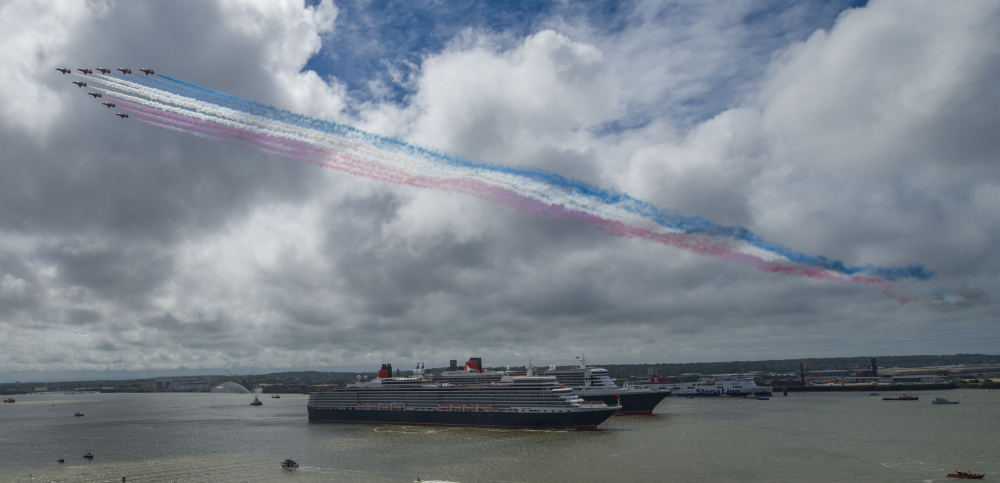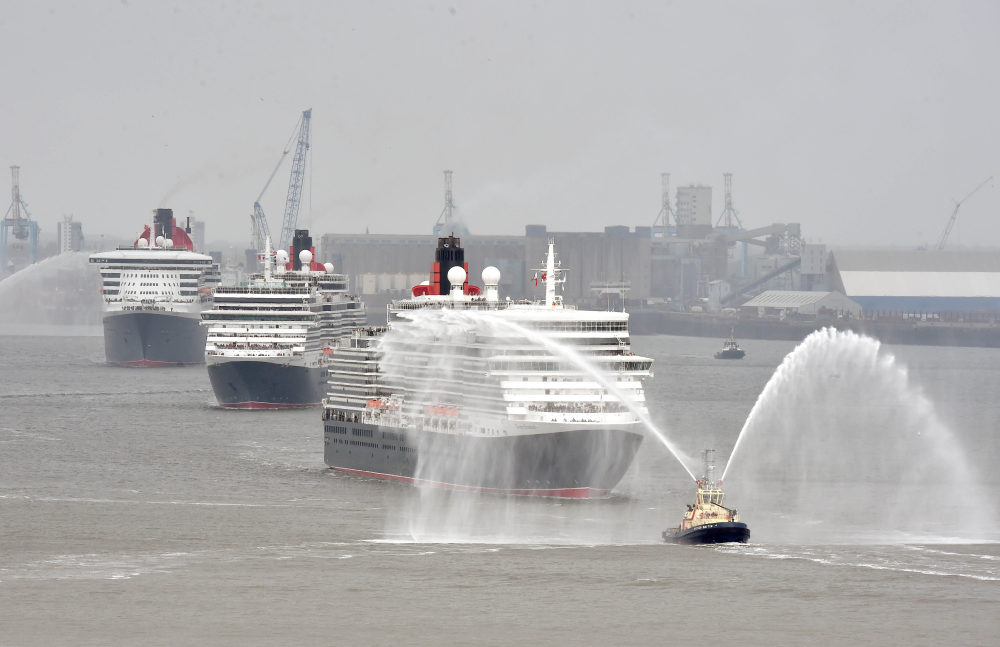 Cunard Line – which began operations in Liverpool 175 years ago next month – was granted the Freedom of the City during the celebrations and Liverpool hopes that it will once again become an embarkation port for Transatlantic crossings.
But Cunard director Angus Struthers has cautioned Mayor Joe Anderson against being over-optimistic.
Although he said that services from Liverpool had only been "suspended" 50 years ago when the company's HQ moved to Southampton, there are no plans to re-commence regular voyages from the Mersey.
"Sadly, the facilities at the Cruise Terminal do not allow for a full ship turnaround. But Liverpool will continue to be a special part of Cunard, and long may that continue. If there were bigger facilities then of course we would look at it again because Liverpool and Cunard are inextricably linked."
Responding to the welcome the ships received, he added: "There wouldn't have been the reception, there wouldn't have been the atmosphere, there wouldn't have been the crowd numbers anywhere else.
"We always thought it would be incredibly special, but it surpassed everyone's expectations."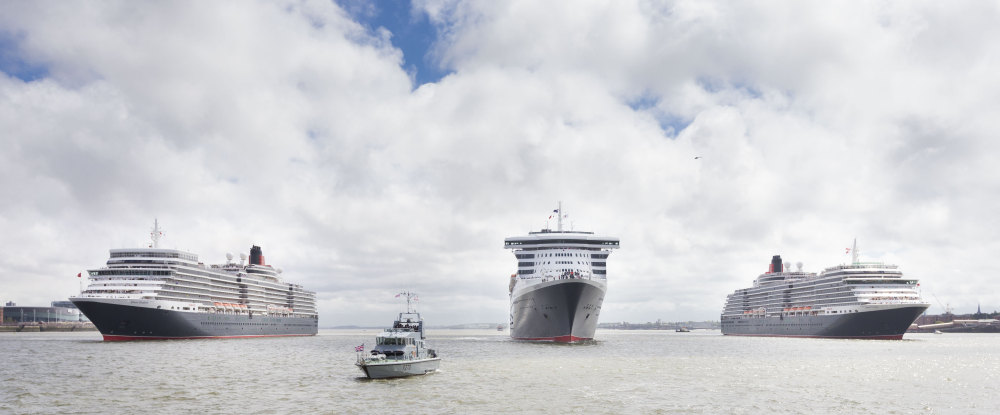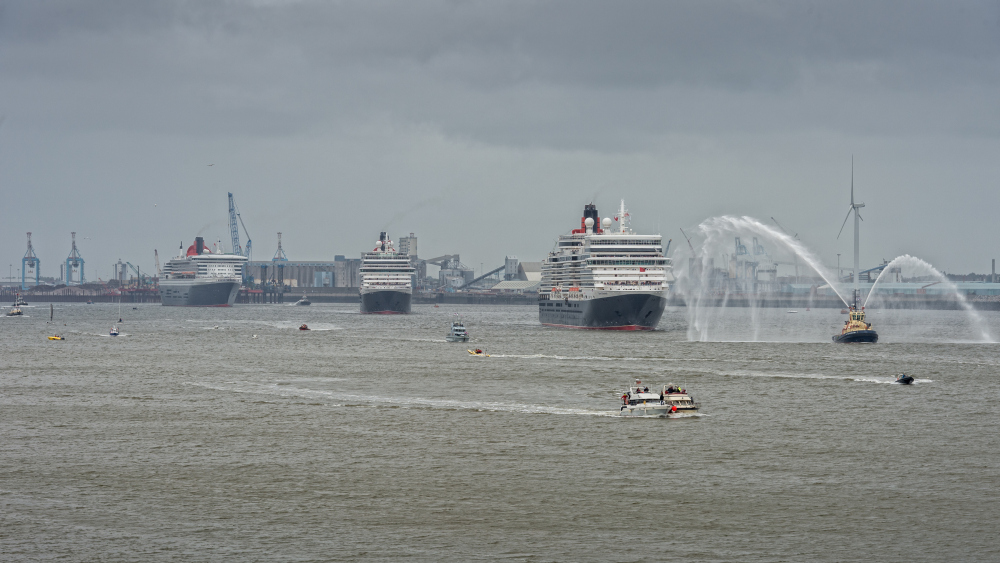 Queen Mary 2 will be back in Liverpool on July 4, setting out across the Atlantic to re-create the first crossing made by Cunard's RMS Britannia in 1840. However, Queen Mary 2 will begin its voyage in Southampton; after Liverpool, she heads for Halifax, Nova Scotia; Boston, and New York.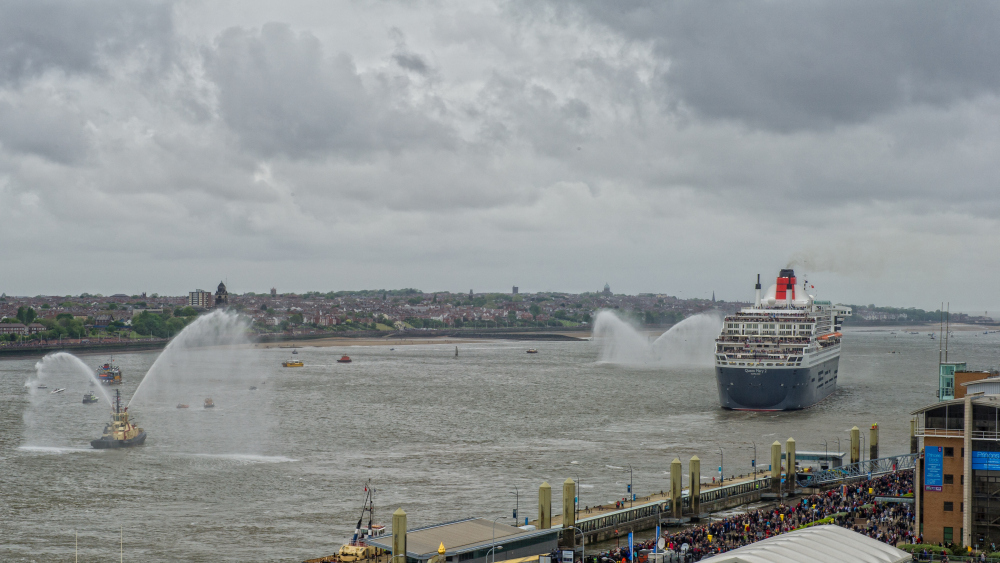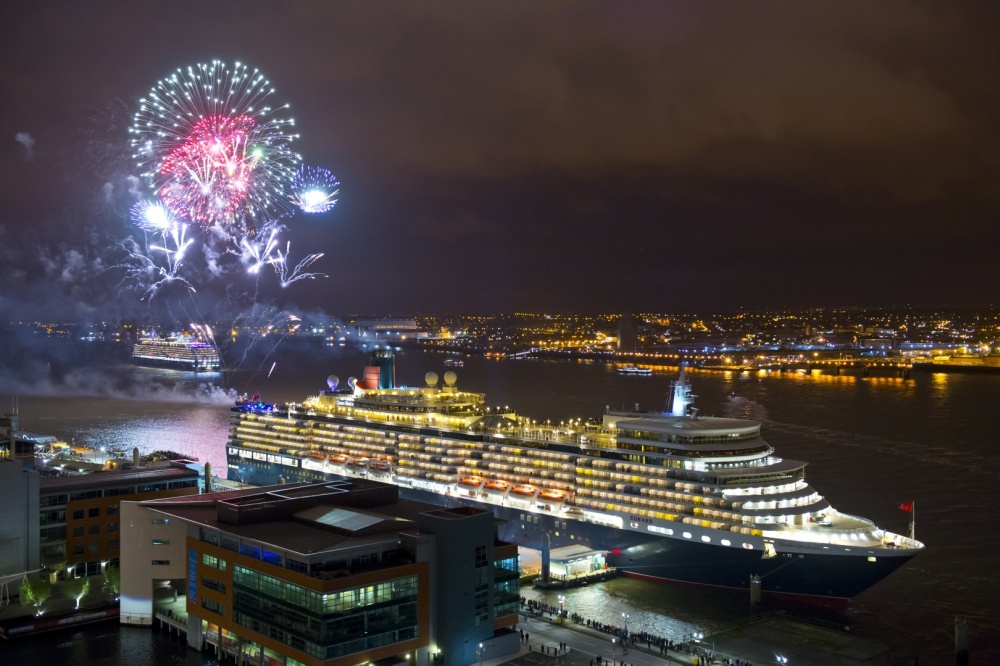 Video clips of the Three Queens event in Liverpool can also be viewed here.
In the August/September 2015 issue of World of Cruising, Gary Buchanan relates the story of Cunard's 175 years. Don't miss out – subscribe to World of Cruising magazine here.
(Photo credits to Cunard Line; James Morgan; Steve Dunlop; Sara & Stefan Venter; Christopher Ison)