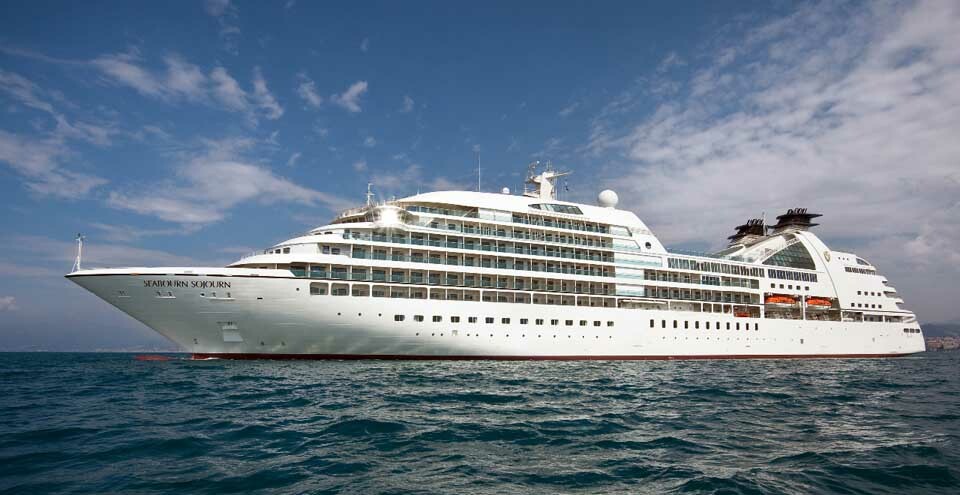 Off limits: More ports for ships to avoid
The violent conflict between Israel and the Palestinian territory of the Gaza strip led a number of cruises to cancel calls in the region. An AIDA ship was struck by shrapnel as it was leaving Ashdod, the port usually used for excursions to Jerusalem. Costa Crociere cancelled all its port calls at Ashdod and Haifa
The violent conflict between Israel and the Palestinian territory of the Gaza strip led a number of cruises to cancel calls in the region. An AIDA ship was struck by shrapnel as it was leaving Ashdod, the port usually used for excursions to Jerusalem.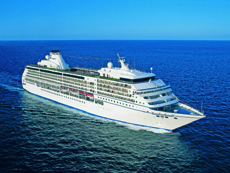 Costa Crociere cancelled all its port calls at Ashdod and Haifa scheduled for the remainder of 2014. Haifa visits for Regent's Seven Seas Mariner's (Above) and Oceania Riviera were replaced with visits to Mykonos, Greece, and ports in Turkey.
Most cruise operators have yet to return to the Red Sea ports following disturbances in Egypt, and Black Sea itineraries have been re-jigged to avoid the Ukrainian port of Odessa, and Sevastopol and Yalta in the Crimean peninsula.
The lines will be hoping that the West does not impose sanctions against Russia which would affect cruises to St Petersburg and effectively kill off the Baltic cruise business.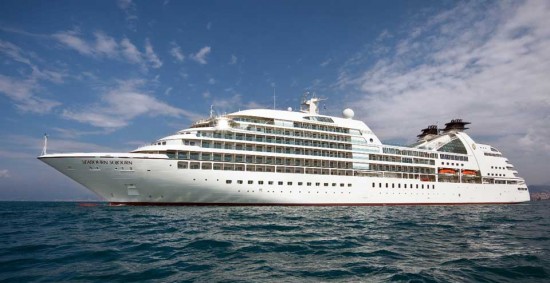 Cruises with West African ports of call on their itineraries will also be under scrutiny in light of the outbreak of deadly Ebola virus. HAL's Rotterdam, Seabourn Sojourn (Above)and Saga Pearl II are all scheduled to visit Senegal and the Gambia in November, and Seven Seas Mariner will be there in October.
If deaths continue to rise, the cruise lines will have to find alternatives, or risk passengers voting with their feet and going elsewhere
FASTER TRACK THROUGH US IMMIGRATION
Port Everglades, one of the busiest embarkation points for British holidaymakers beginning and ending their cruises to the Caribbean, has welcomed a US Customs and Border Protection scheme which could speed the immigration process.
At busy times, and on out-of-hours occasions when a ship is late, the port will be able to pay for extra border protection staff to be on duty,.
Similar agreements have been set up with Miami-Dade County, and in Texas, where wait times have been cut by up to 30 per cent.
The two biggest cruise ships in the world, Royal Caribbean's Oasis and Allure of the Seas use Port Everglades, as do Princess, Carnival, Holland America, Regent Seven Seas, Celebrity, and Silversea.
TALLINN EXPANSION
The port of Tallinn can accommodate bigger cruise ships following the completion of a new €9.34 million quay. Its inauguration earlier this year was marked by the arrival of the 1,083-ft long Royal Princess – the biggest ship to visit the Estonian port.
See 3 of a Kind, Pages 34-35
TOLL CHANGE
Passengers travelling round the eastern M25 to join a cruise at Dover should be aware that the system of toll payments for the Dartford Crossing will change in October. Instead of payment at the barriers, a Dart Charge is to be introduced, payable in advance, or by phone, online, or at some shops.
NEW RESORT
Carnival Corporation plans to invest $70 million to develop a private resort on Tortuga, a small island off the north coast of Haiti. The company already operates Half Moon Cay in the Bahamas, Grand Turk in Turks and Caicos, Mahogany Bay near Roatan, and Puerto Maya in Cozumel, Mexico. It is also spending £65 million developing Amber Cove, in the Dominican Republic, which will open next year.