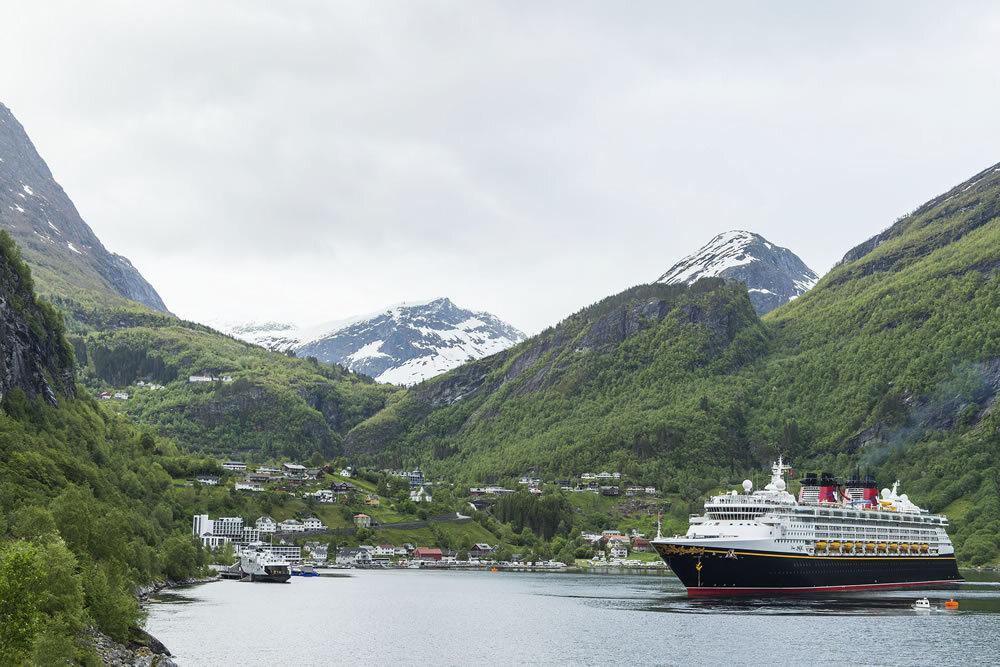 Disney Magic's inaugural visit to Norway
Disney Magic arrived in Geiranger, Norway, yesterday on its inaugural visit to Norway. The cruise ship is sailing on its first ever Norwegian Fjords itinerary, which also is the cruise line's first European itinerary for 2015. Disney cruise passengers used the SeaWalk pontoon, an innovative floating pier, while passengers on the Saga Pearl II, also
Disney Magic arrived in Geiranger, Norway, yesterday on its inaugural visit to Norway.
The cruise ship is sailing on its first ever Norwegian Fjords itinerary, which also is the cruise line's first European itinerary for 2015.
Disney cruise passengers used the SeaWalk pontoon, an innovative floating pier, while passengers on the Saga Pearl II, also in Geiranger on the same day, had to take tender transfers ashore.
While in port Disney Cruise Line offered guests a variety of optional shore excursions (termed as 'Port Adventures' by Disney) including kayaking through the fjord, hiking to waterfalls and flightseeing over mountains.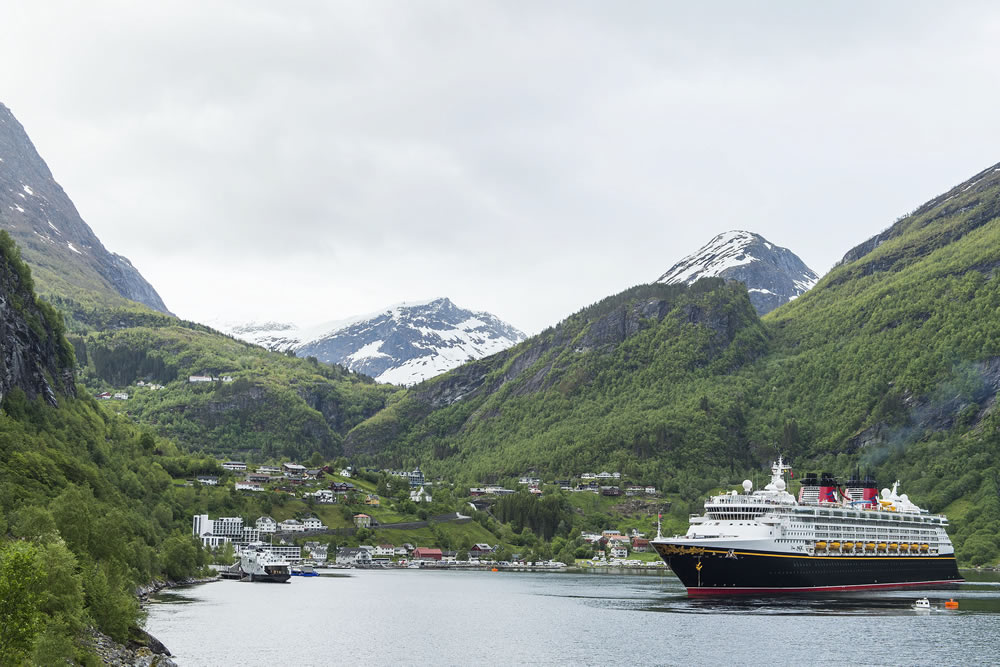 Norway's breathtaking fjord inspired Arendelle in Disney's hit film Frozen, and a series of Frozen-themed events have taken place on-board the cruise ship. Today sees the ship transformed into a winter wonderland with characters Anna, Elsa, Kristoff and Olaf on-board for meet-and-greets with passengers of all ages. Various other Frozen-themed activities are on offer, culminating in a deck party tonight, complete with snowflakes, icicles and snow-covered rocks.
After this voyage Disney Magic will sail on a seven-night Baltic cruise from Copenhagen, Denmark, and then on a nine-night Norwegian Fjords cruise also from Copenhagen. On 29 June the ship will head from Denmark to the Norwegian Fjords and to Iceland before arriving in Kirkwall, Scotland, on 8 July and then in Dover, England, on 10 July.
From Dover the ship will sail on two 12-night Baltic itineraries before repositioning to Barcelona, Spain, departing from Dover on 3 August. Following a series of seven-night Western Mediterranean itineraries from Barcelona Disney Magic will then reposition to Miami, USA on 19 September.
Disney Magic will return to Europe in 2016 where it will sail on voyages to Norway and around the British Isles from Dover, as well as two itineraries to the Norwegian Fjords and Iceland to and from Copenhagen.
(Photo credits to Disney Cruise Line / Matt Stroshane)