Search for your ideal Cruise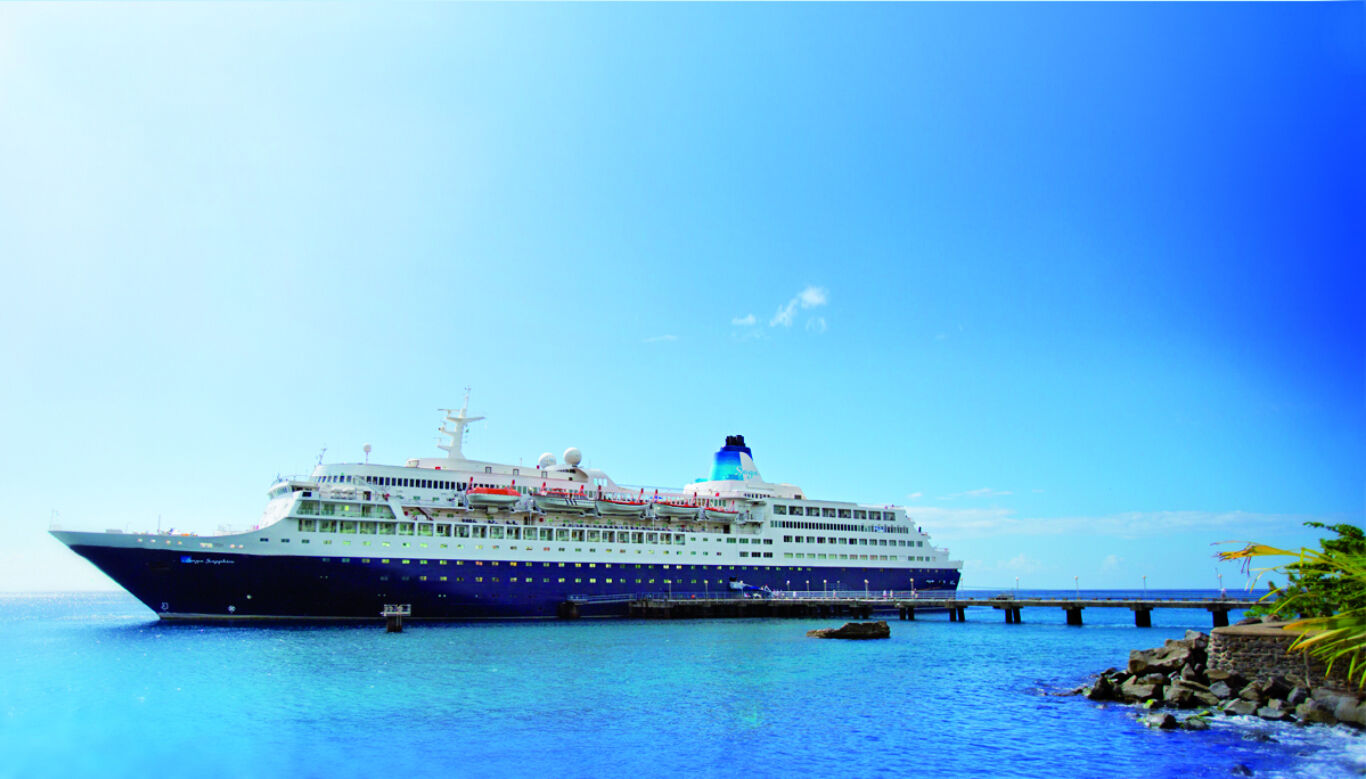 Every Saga Sapphire Cruise for 2018 is all inclusive
There's never been a better time to book a Saga cruise 2018 is shaping up to be a great year to take a Saga cruise if you get planning and book by December 17, 2017. For a limited time only, the small-ship cruise specialist has reduced the price of every 2018 itinerary on Saga Sapphire
There's never been a better time to book a Saga cruise
2018 is shaping up to be a great year to take a Saga cruise if you get planning and book by December 17, 2017. For a limited time only, the small-ship cruise specialist has reduced the price of every 2018 itinerary on Saga Sapphire and Saga Pearl II, and introduced savings of up to £1000pp on selected cruises. More than that, they've just made all 2018 Saga Sapphire itineraries All Inclusive – so the savings can really add up.
Cruise from just £499pp
The new lower fares mean you can try a Saga cruise (or treat yourself to another if you've already fallen for their relaxed, friendly style of cruising) from just £499 per person. Act quickly and you could sail all-inclusive for this price too. Flavours of Amsterdam departs November 9, 2018 and at just 4-nights it's a great way to see if this award-winning cruise line is for you.
So much included
Saga prides itself on the value of their cruises and includes a great many perks most cruise lines charge as 'extra'. Every itinerary, regardless of duration, includes a return chauffeur service to the port up to 250 miles each way, wine with lunch and dinner, 24-hour room service, complimentary Wi-Fi, on-board gratuities, porterage and more. Hardly surprising they've won Best Value for Money Cruise Line in some of the cruise industry's most prestigious awards.
Amazing savings in 2018
So how much can you save on a 2018 Saga cruise? Newcomers and returning customers are being offered up to £1000 off selected 2018 itineraries booked by December 24, 2017 – that's on top of the new lower fares. Choose an all-inclusive itinerary and a Cabin Guarantee fare (the offers are combinable) and the value is even more impressive.
More single cabins now available
Many Saga customers travel solo, so single cabins are always in demand. With the launch of these offers their 2018 season is selling fast, so Saga has acted quickly to make extra cabins available for single occupancy on all 2018 itineraries.
Special guests
2018 will also see some very special guests on board. Acclaimed author HRH Princess Michael of Kent will be joining Saga Sapphire in April as she sails south to Barcelona and the Western Mediterranean. She will be hosting several functions including a Royal Gala evening and a book-signing event showcasing her latest work, A Cheetah's Tale. In May, legendary 60's bands Gerry and the Pacemakers, The Fortunes and The Merseybeats will be playing live on Saga Sapphire as she sails to Scandinavia, where she'll moor overnight in Oslo, Copenhagen and Kiel.
Book by December 17, 2017, for lower 2018 fares. Save £1000 per person when you book by December 24, 2017. https://travel.saga.co.uk/cruises/ocean.aspx