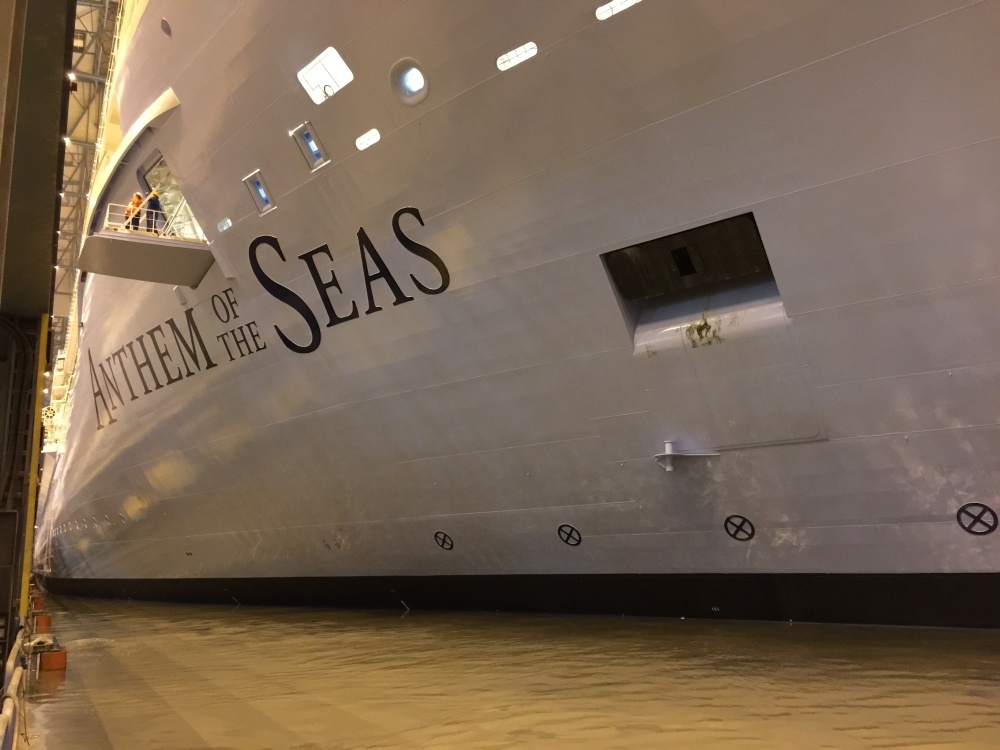 Facts About The Anthem of the Seas Docking Out Event
This video from Royal Caribbean shows the docking out process for Anthem of the Seas which took place on 21 February 2015. Unlike the previous footage you can find here this video contains some facts and figures about the event that took place at the Meyer Weft Shipyard in Papenburg, Germany. Interesting facts from the
This video from Royal Caribbean shows the docking out process for Anthem of the Seas which took place on 21 February 2015.
Unlike the previous footage you can find here this video contains some facts and figures about the event that took place at the Meyer Weft Shipyard in Papenburg, Germany.
Interesting facts from the day
It took four hours to flood the dry-dock with 217,000 cubic metres of water, the equivalent of 87 Olympic-sized swimming pools.
The length of the dry-dock spanned 482 metres which is equivalent to the length of New York's Empire State Building on it's side.
The width of the shed door spanned 45 metres whilst the width of Anthem of the Seas spanned 41.4 metres.
The float-out process took seven hours in total.
(Photo credit to Royal Caribbean)