Search for your ideal Cruise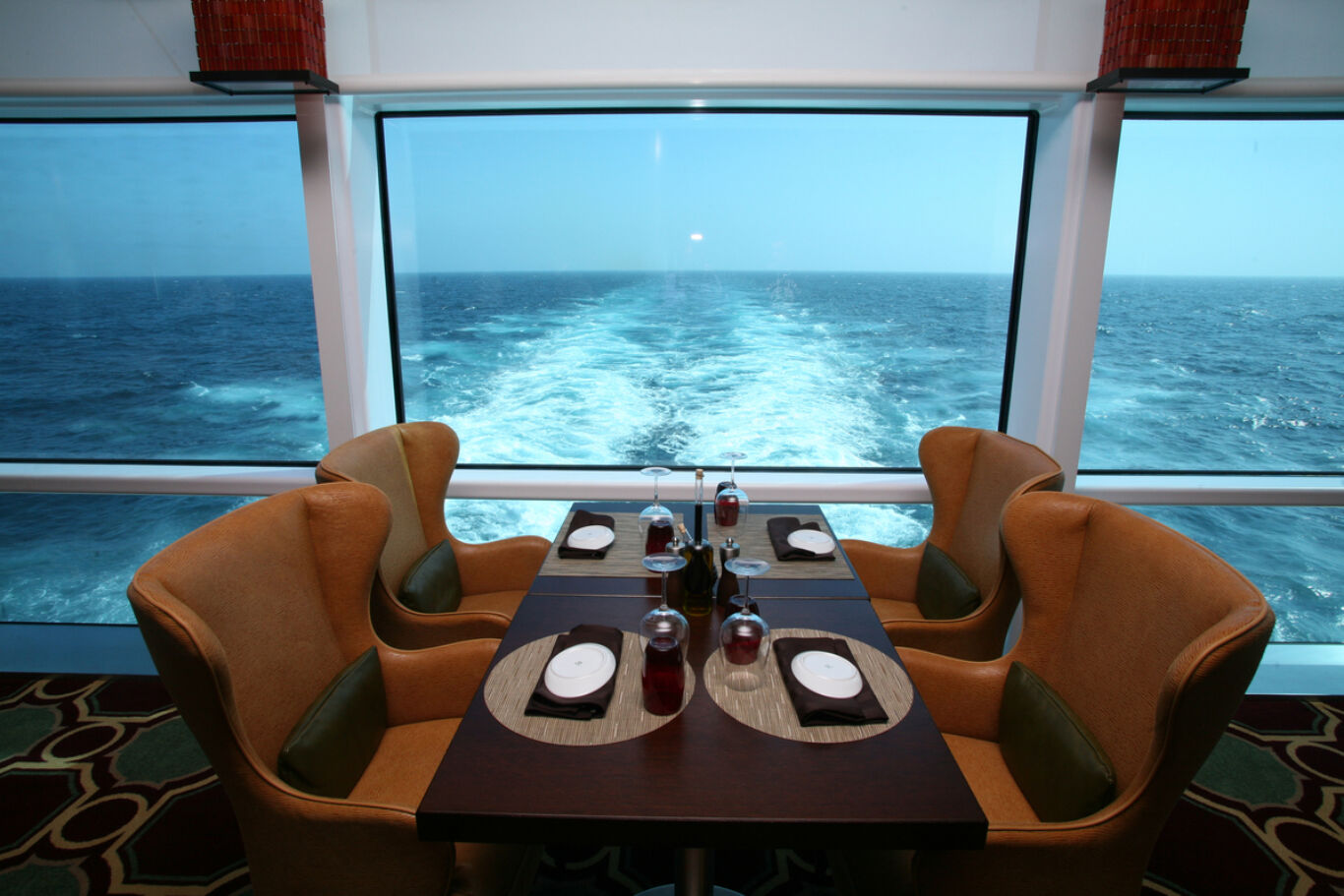 Five best cruise lines for vegetarians
Looking for a non-carnivorous diet on your next cruise? Look no further. Here, we take a look at lines where vegetarians can enjoy just as much taste, choice and quality as meat eaters. One of the most important aspects of any cruise is the food. Let's face it: if a cruise line doesn't get
Looking for a non-carnivorous diet on your next cruise? Look no further. Here, we take a look at lines where vegetarians can enjoy just as much taste, choice and quality as meat eaters.
One of the most important aspects of any cruise is the food. Let's face it: if a cruise line doesn't get that right, we're not likely to cruise with it again. But what if you're a vegetarian? If you're looking for an answer to that question, you've come to the right place. Here, I'm going to highlight some of the best cruise lines for those who choose to go the veggie route. Always remember, however, you must inform your chosen cruise line at the time of booking that you are vegetarian.
Fred. Olsen Cruise Lines
When it comes to dish variety for vegetarians, Fred. Olsen Cruise Lines has it nailed. There is more than enough choice to satisfy your taste buds in the vegetarian selection, but if you like the look of something on the regular menu that includes meat, just ask in advance; I guarantee the culinary masters on board will prepare something for you that is delicious and far more satisfying than you ever expected it to be. Pasta, pizza, stir-fry, curry and so much more feature on the menus at both lunch and dinner, and there is always a great choice of meat-free breakfast options.
Oceania Cruises
Oceania Cruises has one of the biggest and most impressive vegetarian menus at sea – there are over 250 meat-free dishes on offer in the Grand Dining Room. Yes, you read that correctly: over 250. Lasagne with soy bolognese, stir-fried vegetables in lemongrass and coconut milk, Thai red vegan curry and creamy parsnip soup are just a few examples of what awaits you on board Oceania Marina, Insignia, Riviera, Regatta, Nautica and Sirena. An impressive selection of raw, cold-pressed juices is also available aboard Riviera and Marina at the specialist vegan juice bar. Choices include the Rise & Shine juice, Coco Island juice, Tropical Green smoothie, Sweet Green juice and Yellow Sunshine smoothie.
Celebrity Cruises
Celebrity Cruises offers its guests an entirely separate vegetarian menu – with 14 days' worth of variations – as well as a standard vegetarian dish on each of its regular menus. In short, you have a lot of choice when sailing with this impressive and very popular line. Vegetable korma, pizza, pasta, roasted carrot and cumin salad, and spinach and ricotta cannelloni all feature.
Saga Cruises
Over 50? Vegetarian? Then look no further than Saga Cruises. One of the great things about Saga is the size of its ships; their intimate nature and fantastic crew mean that no request is ever too big. A substantial vegetarian menu is always offered (again make sure you request it in advance), but if you like the look of something on the standard menu one evening, just let the galley team know and they will prepare it for you, minus the meat. The food on Saga is superb and even the on-board speciality restaurant East to West offers something for those that prefer to take the veggies and leave the meat.
Norwegian Cruise Line
Looking for a cruise with a hit of adrenalin and a side of vegetables? Norwegian Cruise Line is the ideal choice for you. You'll find an array of facilities on board each ship. Although a lot of the dining options do come at an additional cost, the main dining room offerings (included in the cost of your cruise fare) are varied and you'll often find several meat-free starter options and at least one vegetarian main dish.