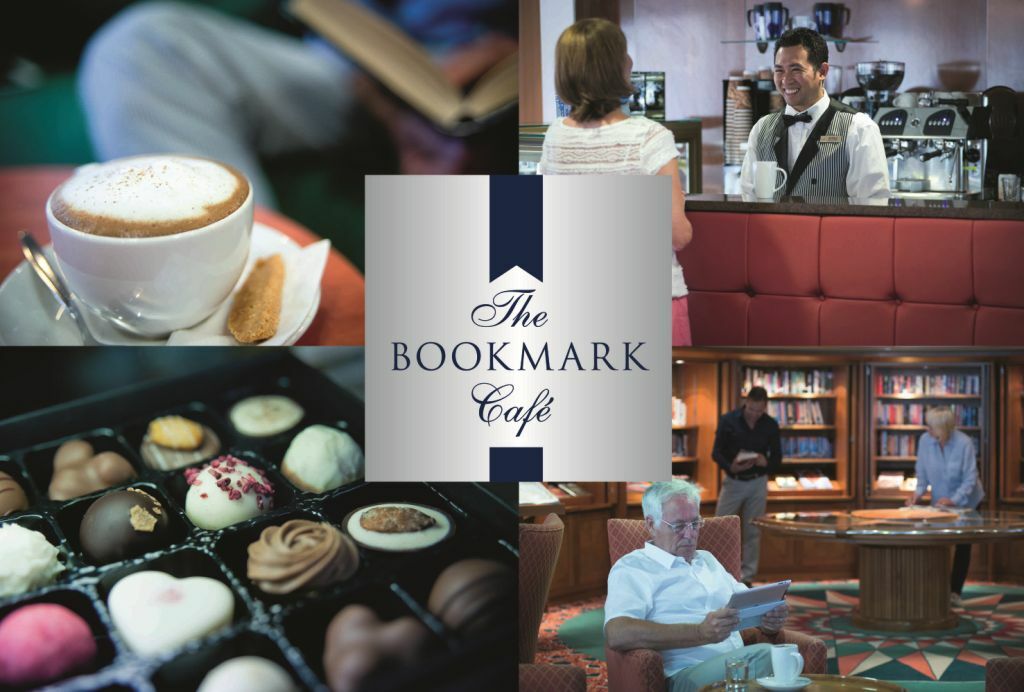 Fred. Olsen Cruise Lines rolls out The Bookmark Café across its fleet
Fred. Olsen Cruise Lines has unveiled The Bookmark Café, its latest coffee and chocolate shop which can be found across its fleet of four cruise ships. The new café occupies the space previously used by Café Venus which was introduced during the ships' dry-docks in 2013 and 2014. The new cafés, which adjoin the ships'
Fred. Olsen Cruise Lines has unveiled The Bookmark Café, its latest coffee and chocolate shop which can be found across its fleet of four cruise ships.
The new café occupies the space previously used by Café Venus which was introduced during the ships' dry-docks in 2013 and 2014. The new cafés, which adjoin the ships' Libraries, serve a selection of speciality coffees and loose leaf teas from Taylors of Harrogate and serve a wide range of high-quality pralines, Champagne truffles and other hand-made chocolates.
Coffees start from £1.55 for a single shot of espresso and range up to £3.90 for a liqueur coffee. Tea is served in a tea pot and priced at £1.85. The chocolate menu is extensive with over 60 styles and flavours of individual chocolate truffles on offer. These treats are priced between £0.55 and £0.85 each.
Nathan Philpot, Sales and Marketing Director for Fred. Olsen Cruise Lines, said: "The concept for 'The Bookmark Café' stems from where the coffee shops are positioned on each ship, and the brand has a classic and simple design, which complements the stylish décor on board. We have received fantastic feedback since we introduced the four Bookmark Cafés across our fleet, and they have quickly become firm favourites with our guests. Each one is located right at the heart of the ship, and retains a sociable and relaxing atmosphere for guests to pass the time with a luxurious latte or Taylors' loose leaf tea, and delicious, hand-made chocolates as an extra treat. In fact, our chocolates have proved so popular that we find many guests take them home to share with friends and family!"
The Bookmark Café can be found aboard Balmoral, Braemar, Boudicca and Black Watch. It is located on Lounge Deck 7 on Balmoral, Lounge Deck 5 on Braemar, Lido Deck 7 on Boudicca, and Lido Deck 7 on Black Watch.
(Image credit to Fred. Olsen Cruise Lines)