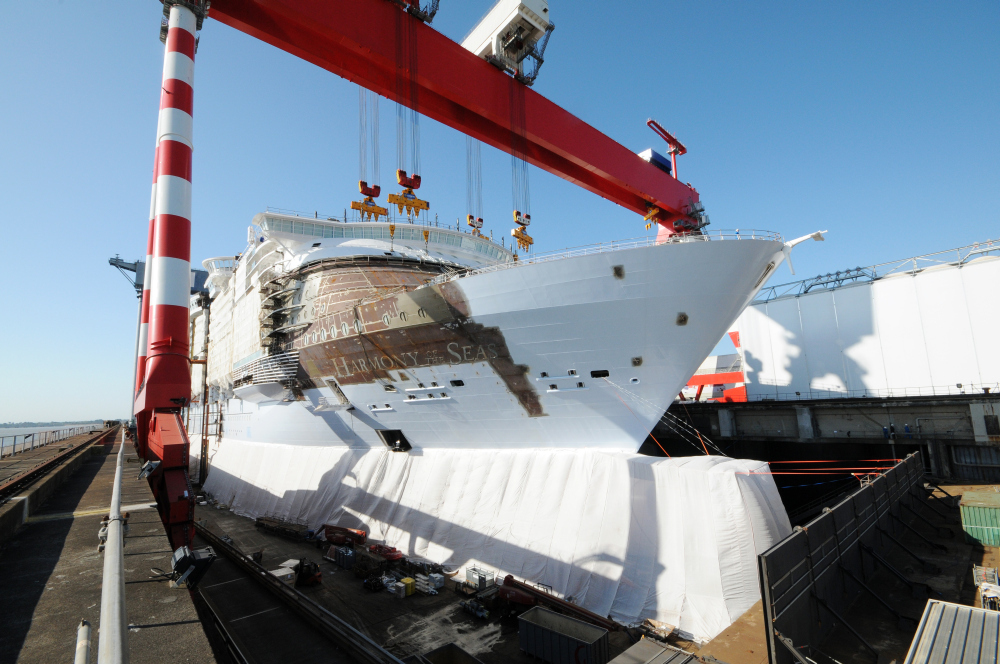 Photos of the construction of Harmony of the Seas (June 2015)
Royal Caribbean has released a new batch of photographs showing the current build progress of their latest Oasis-class ship, Harmony of the Seas. The third-Oasis class ship to be ordered by Royal Caribbean, Harmony of the Seas will incorporate some of the features introduced in the Quantum-class of ships including the Makr Shakr Bionic Bar, Virtual
Royal Caribbean has released a new batch of photographs showing the current build progress of their latest Oasis-class ship, Harmony of the Seas.
The third-Oasis class ship to be ordered by Royal Caribbean, Harmony of the Seas will incorporate some of the features introduced in the Quantum-class of ships including the Makr Shakr Bionic Bar, Virtual Balconies, and the Dynamic Dining concept. The ship, which will take the crown of the world's largest passenger cruise ship next year from Oasis of the Seas and Allure of the Seas, will also offer a selection of new features including a new new climbing play area for children and a trio of water slides, a first for the cruise line.
Significant progress in construction has been made since World of Cruising editor John Honeywell visited the STX shipyard in St Nazaire, France, in April. The photos below cover progress from February, May and June 2015.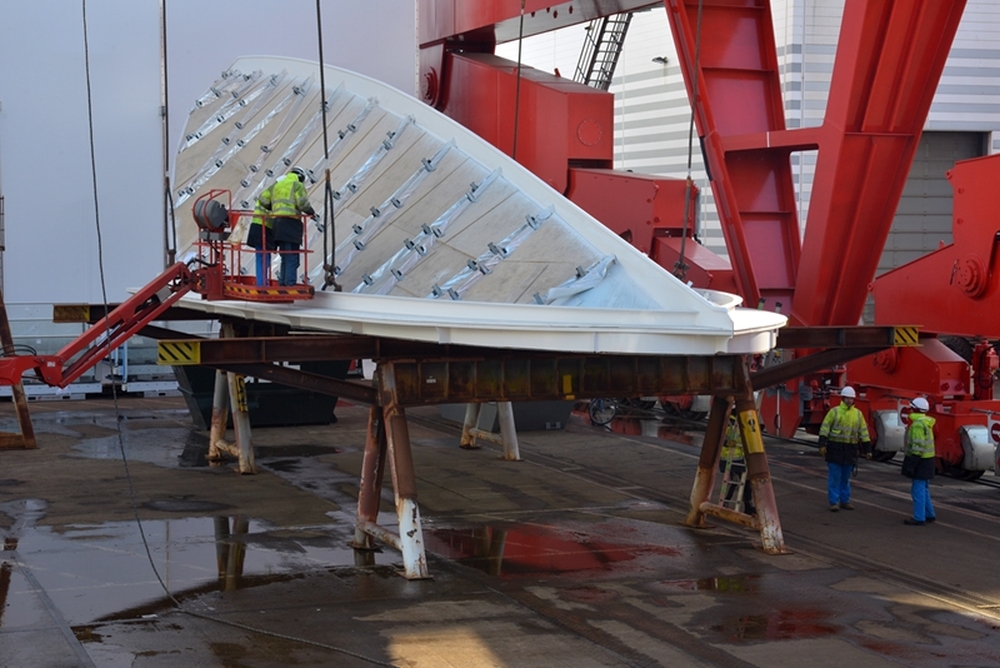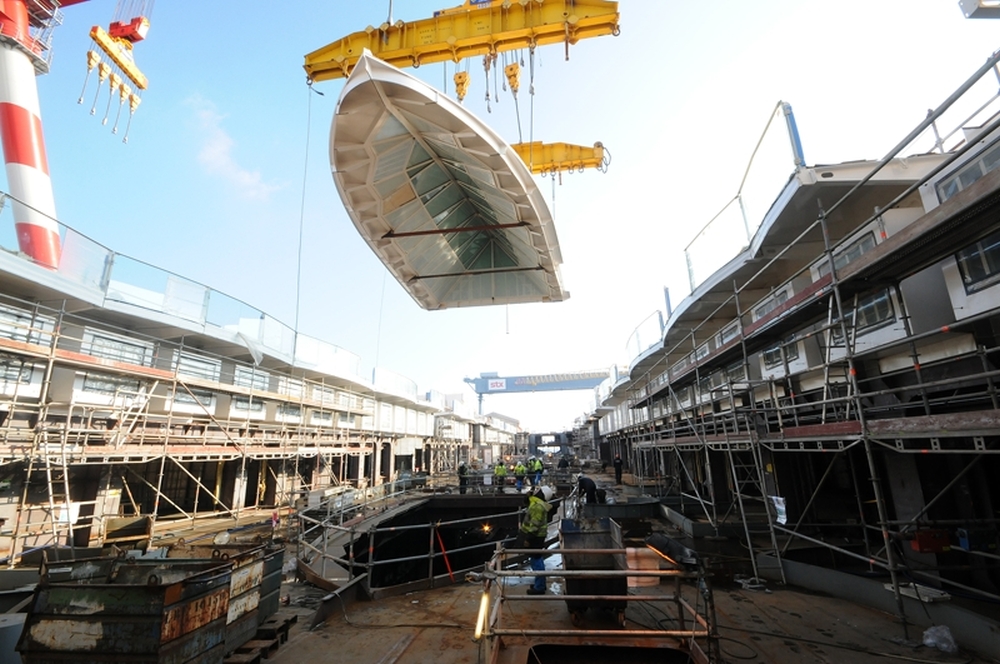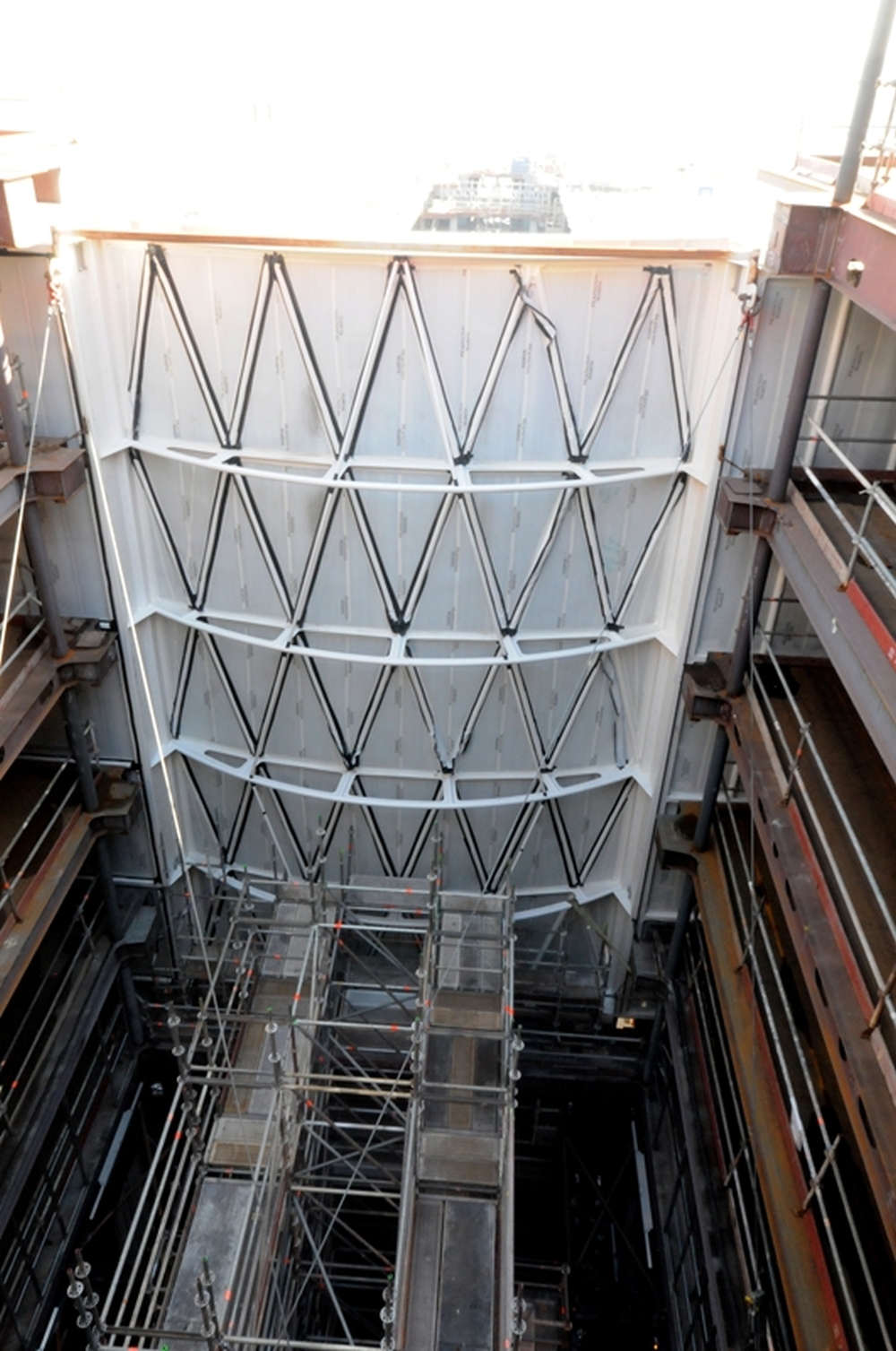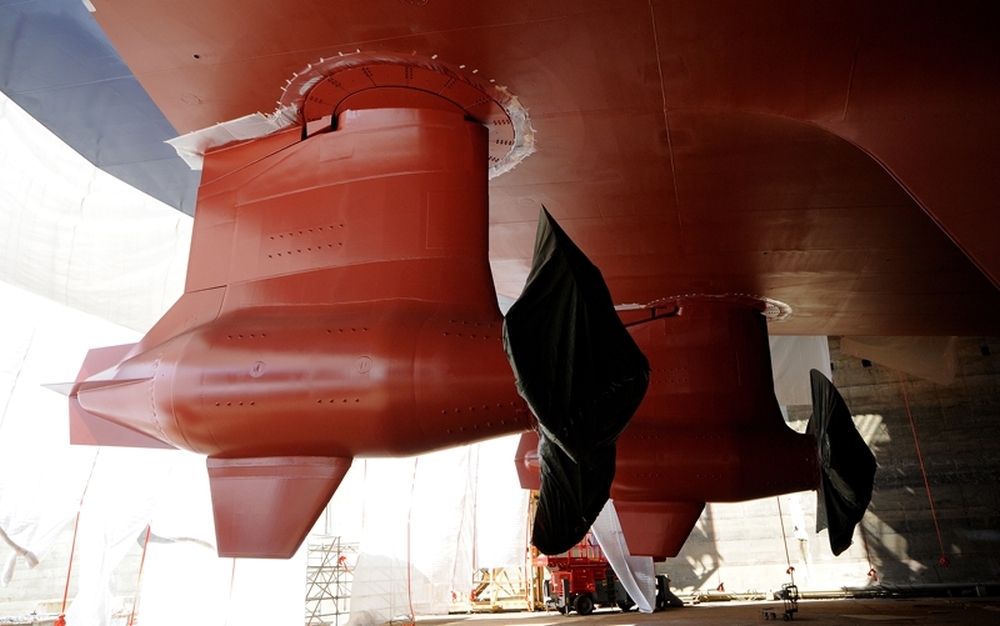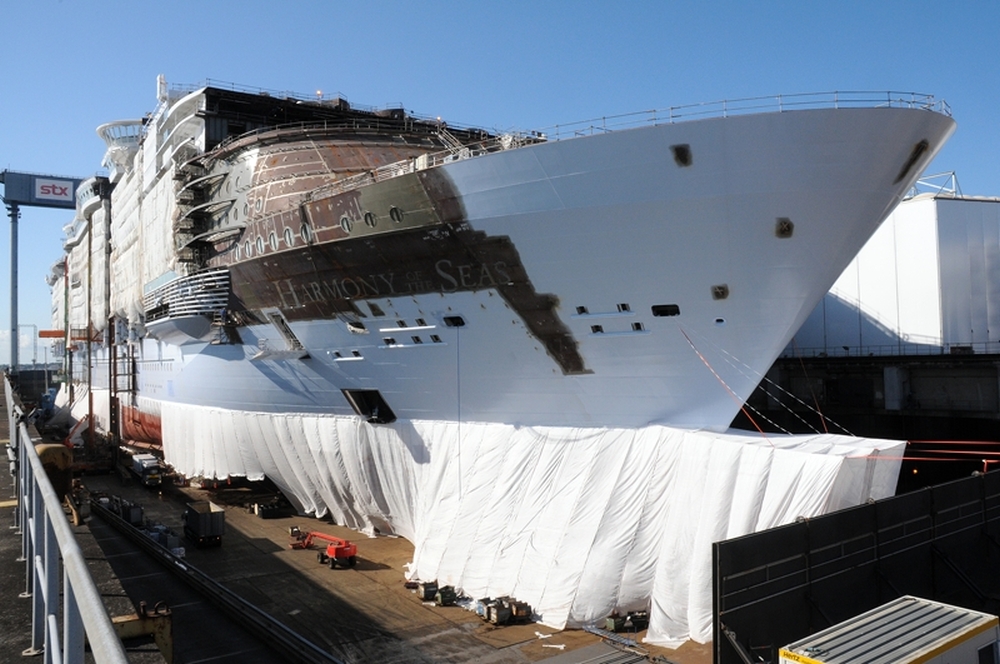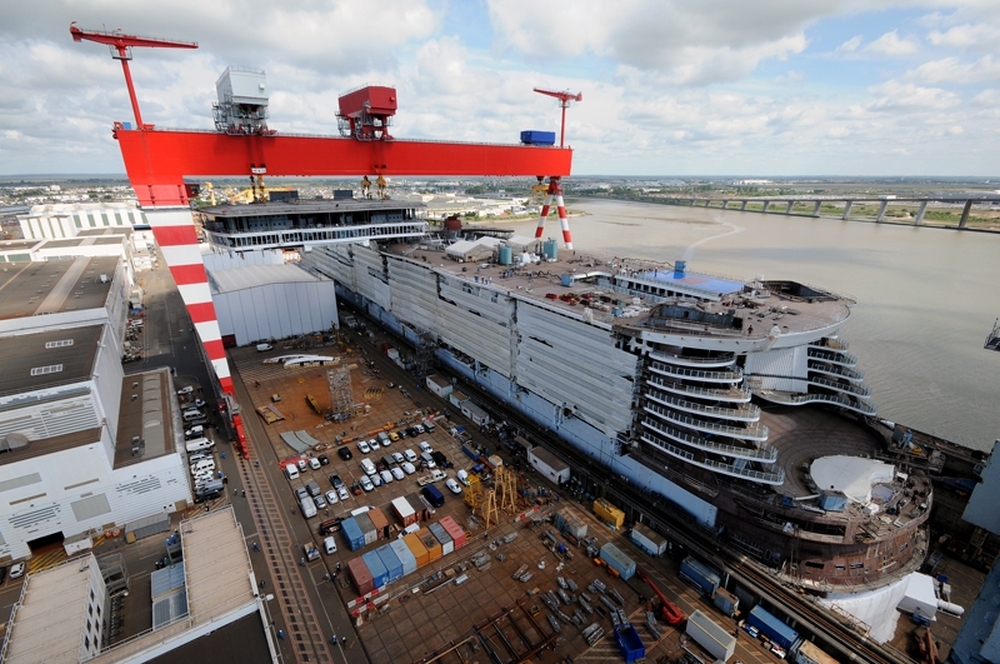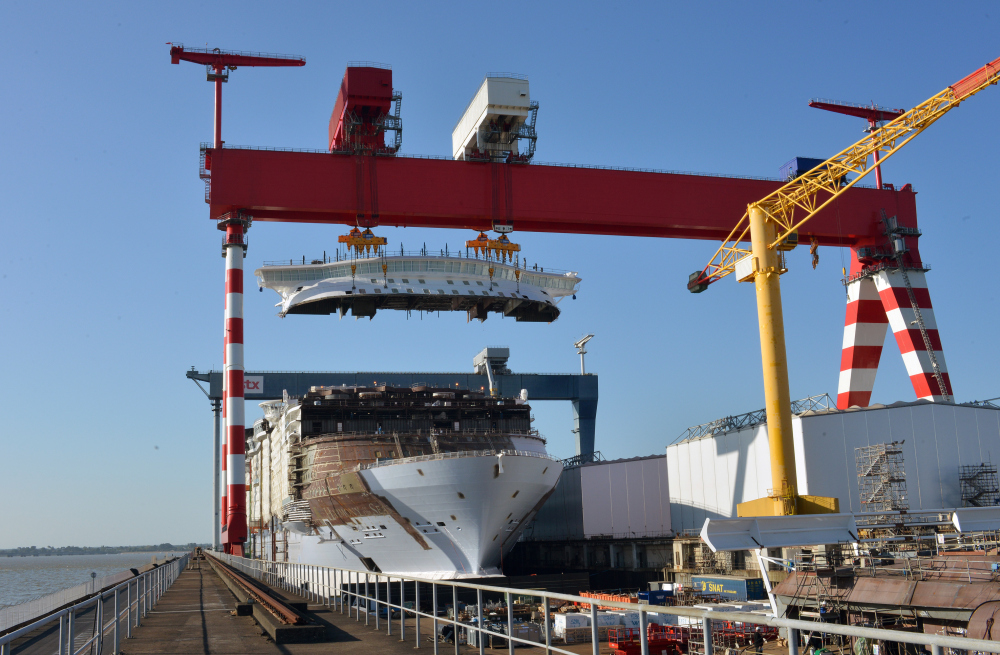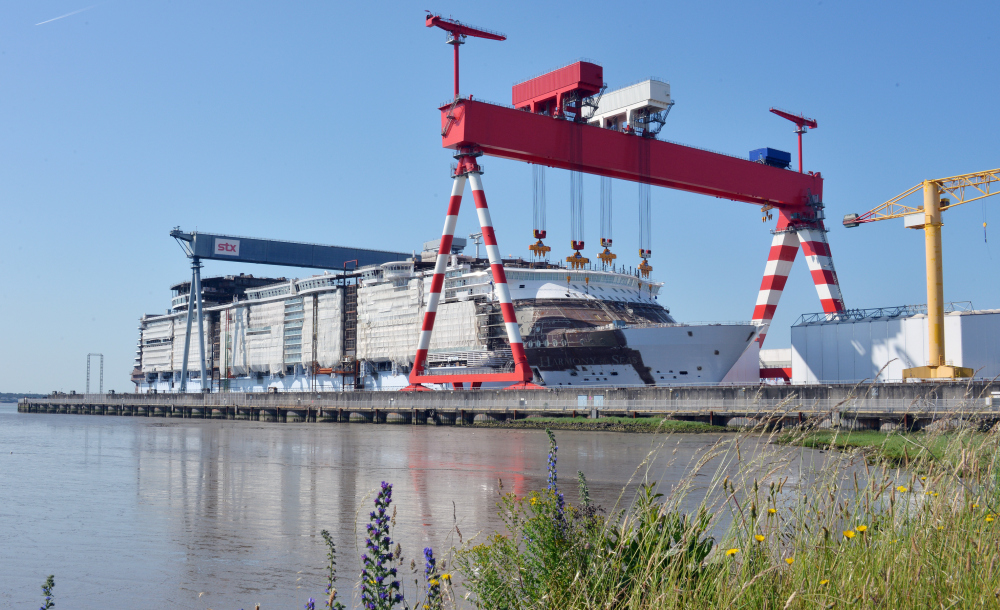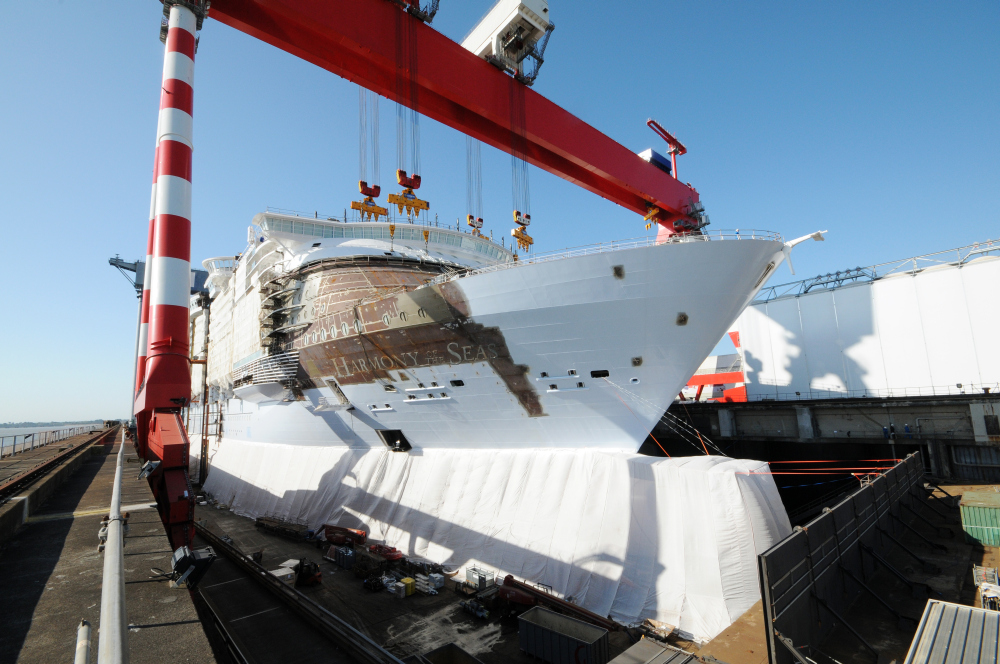 In March Royal Caribbean released the Harmony of the Seas itineraries revealing she will be home-ported in Barcelona for the summer 2016 season, operating seven-night Western Mediterranean itineraries. The ship is scheduled for delivery in April 2016 but her first scheduled passenger sailing from Barcelona is not until 7 June 2016. A one-off sailing from Southampton to Barcelona is scheduled for the 29 May 2016.
(Photo credits to Royal Caribbean)