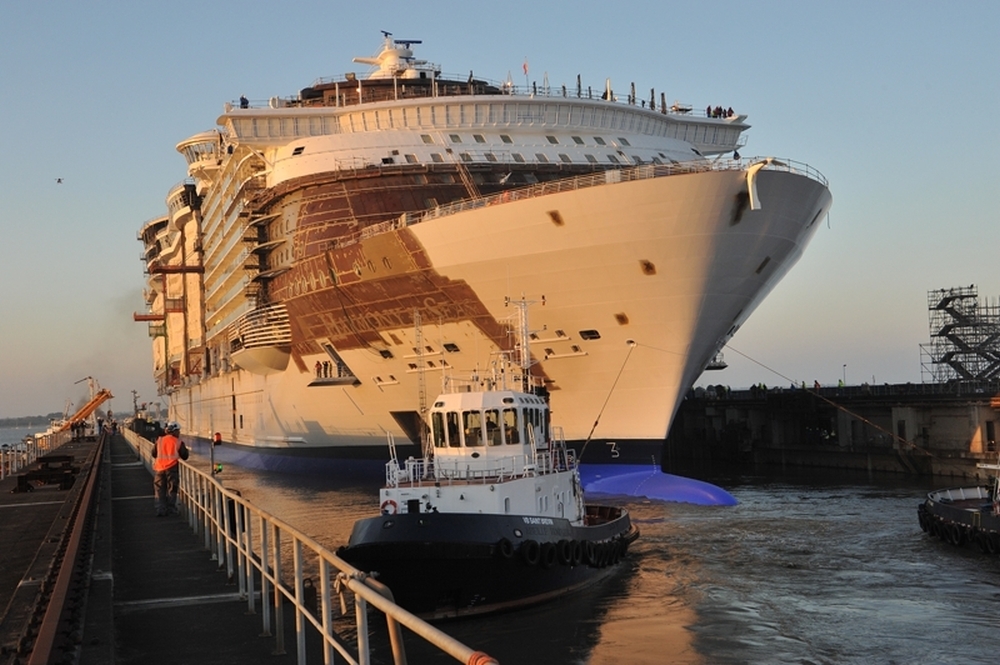 Harmony of the Seas float-out in pictures
On Friday Harmony of the Seas, currently under construction at the STX France shipyard in St Nazaire, France, was floated out of the dry-dock and moved over to the outfitting dock. This was the first time the 362 metre-long passenger cruise ship had taken to the water. Shortly before 7am local time the ship travelled
On Friday Harmony of the Seas, currently under construction at the STX France shipyard in St Nazaire, France, was floated out of the dry-dock and moved over to the outfitting dock.
This was the first time the 362 metre-long passenger cruise ship had taken to the water. Shortly before 7am local time the ship travelled approximately 1.25 miles to the outfitting dock where further work will be carried out internally and externally.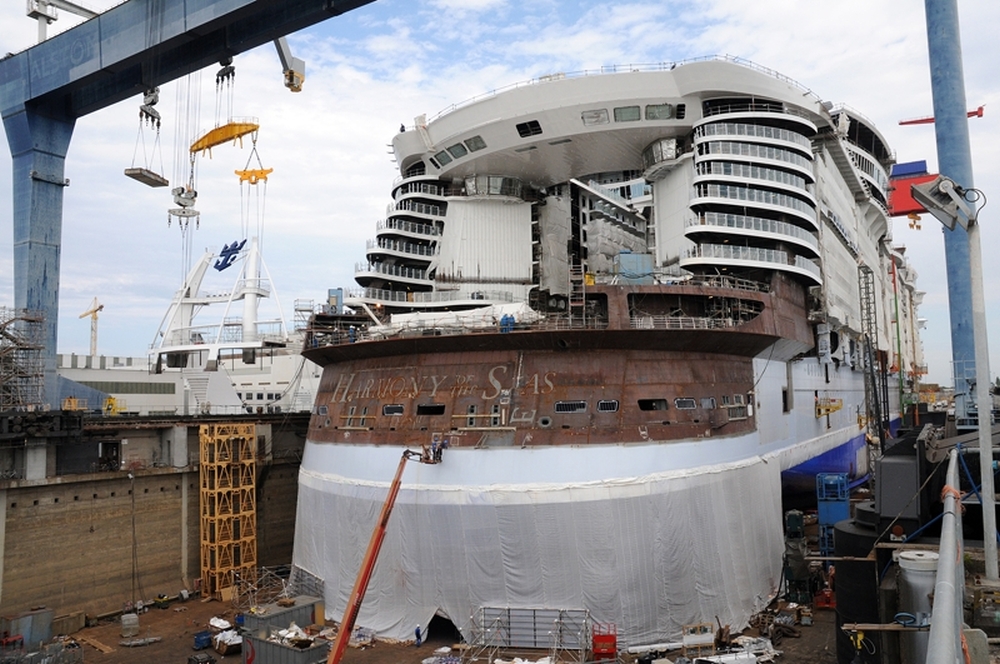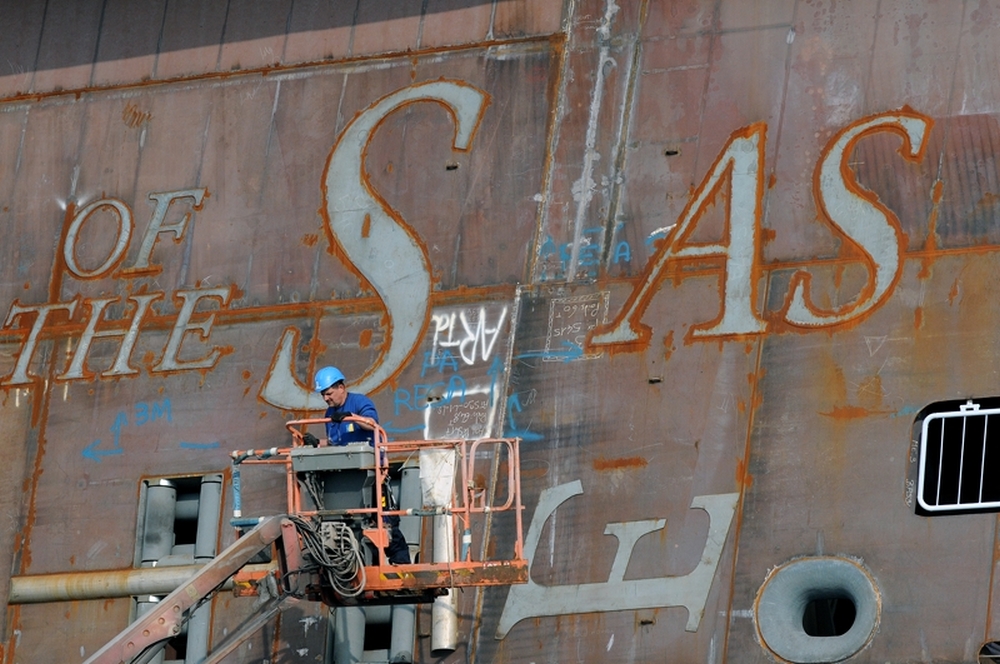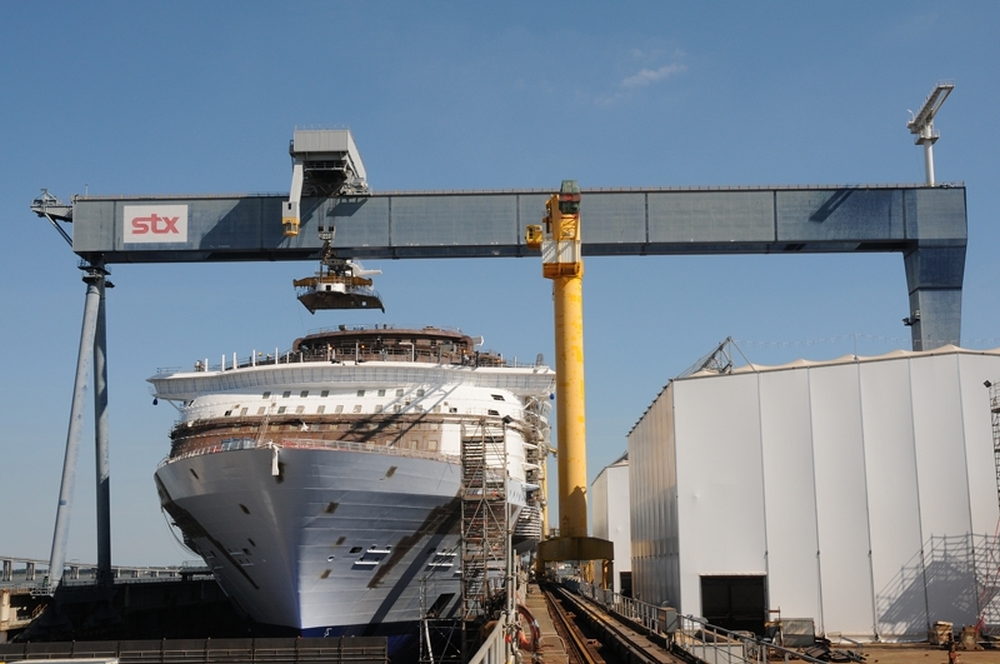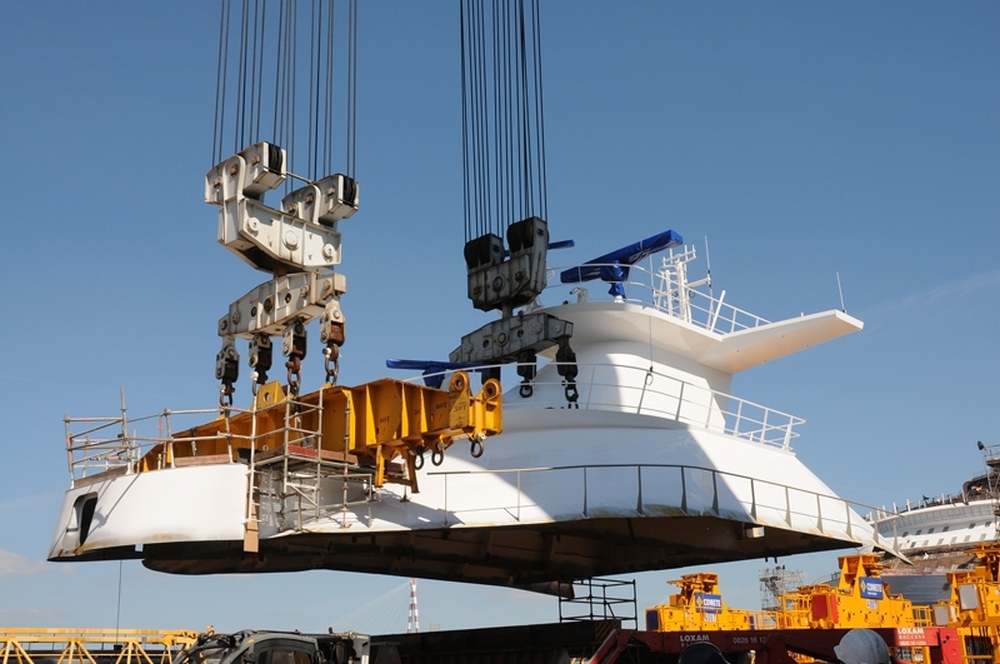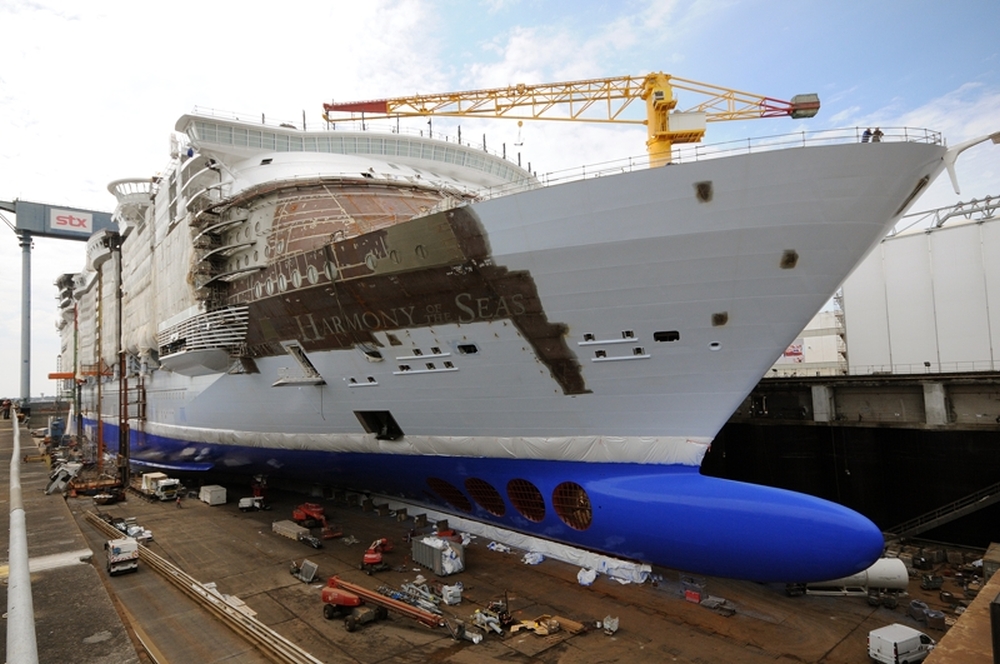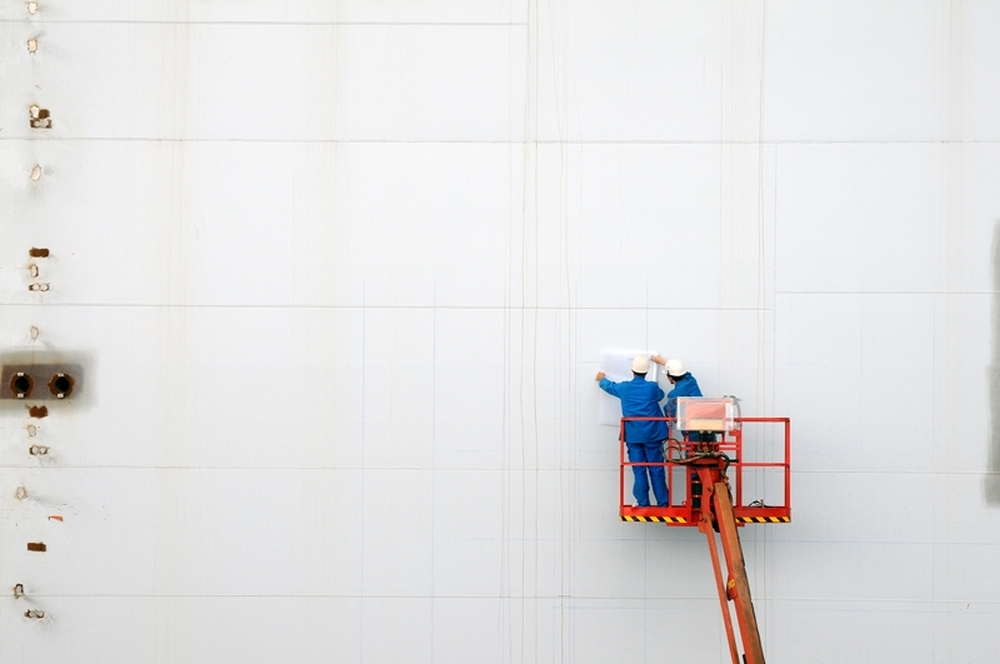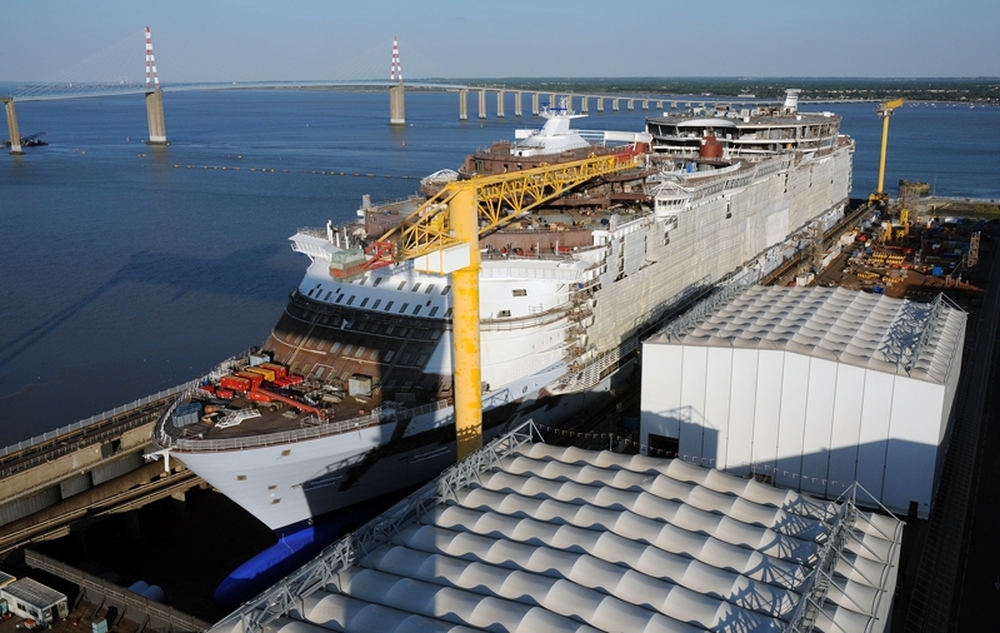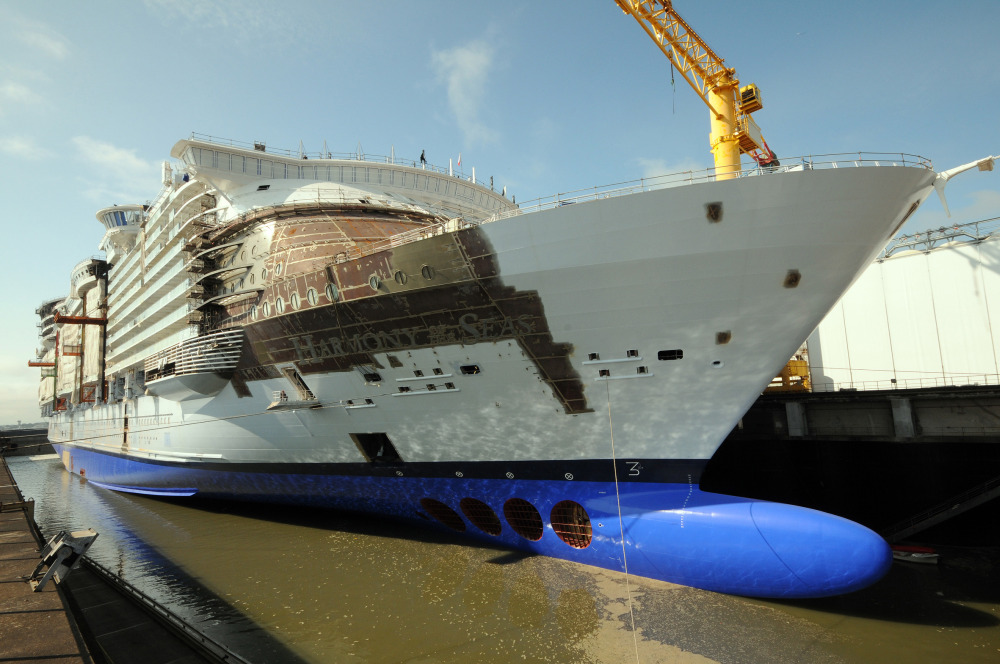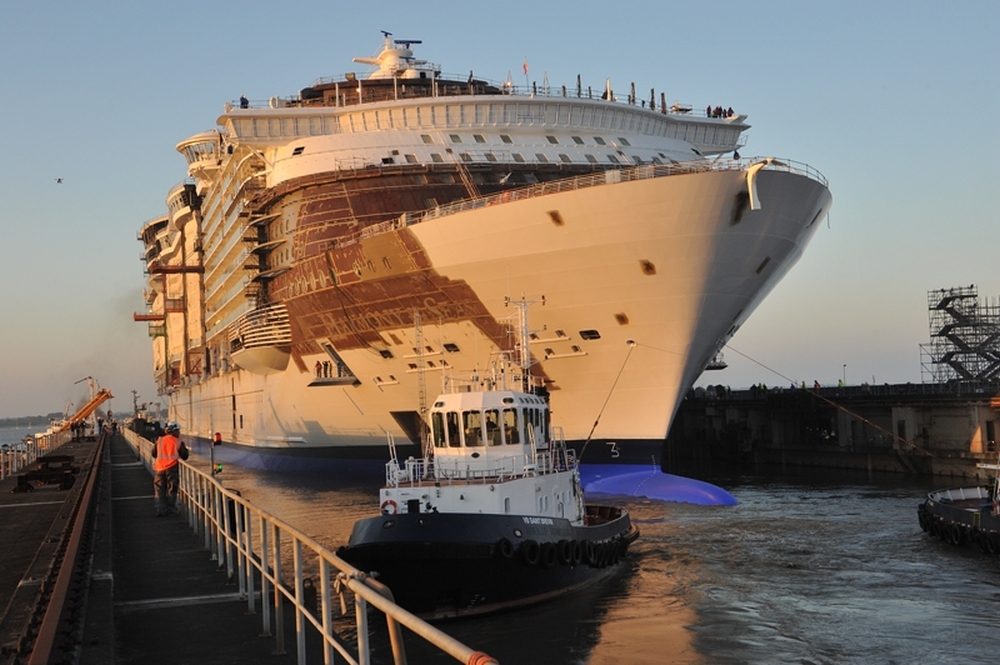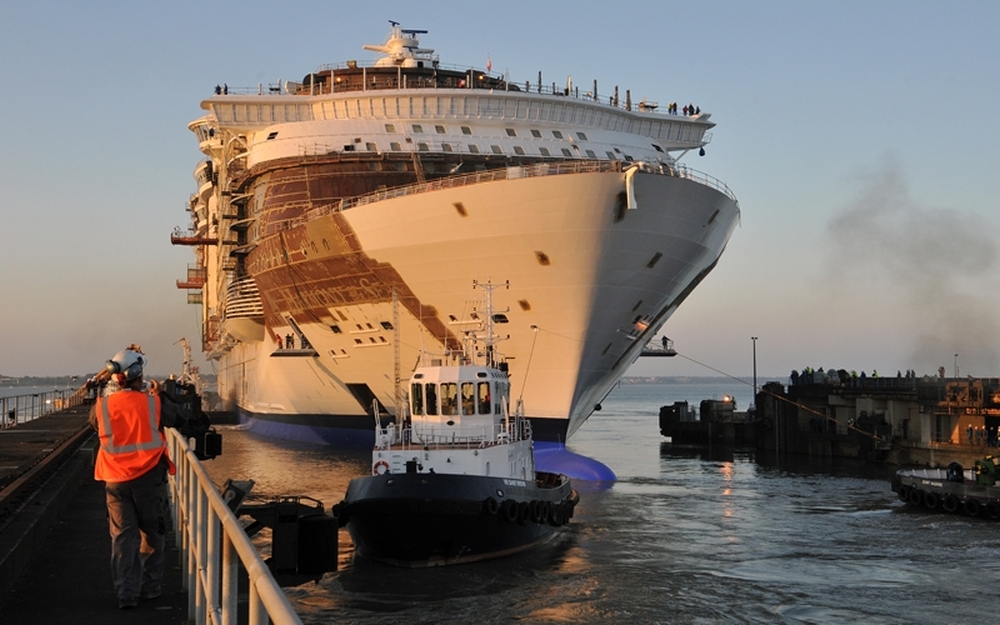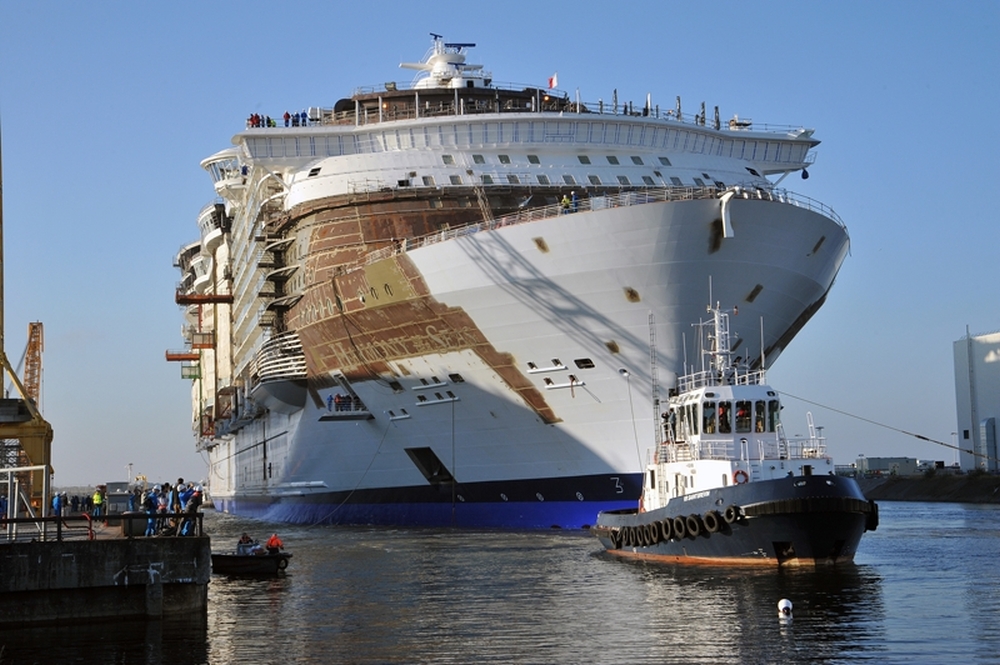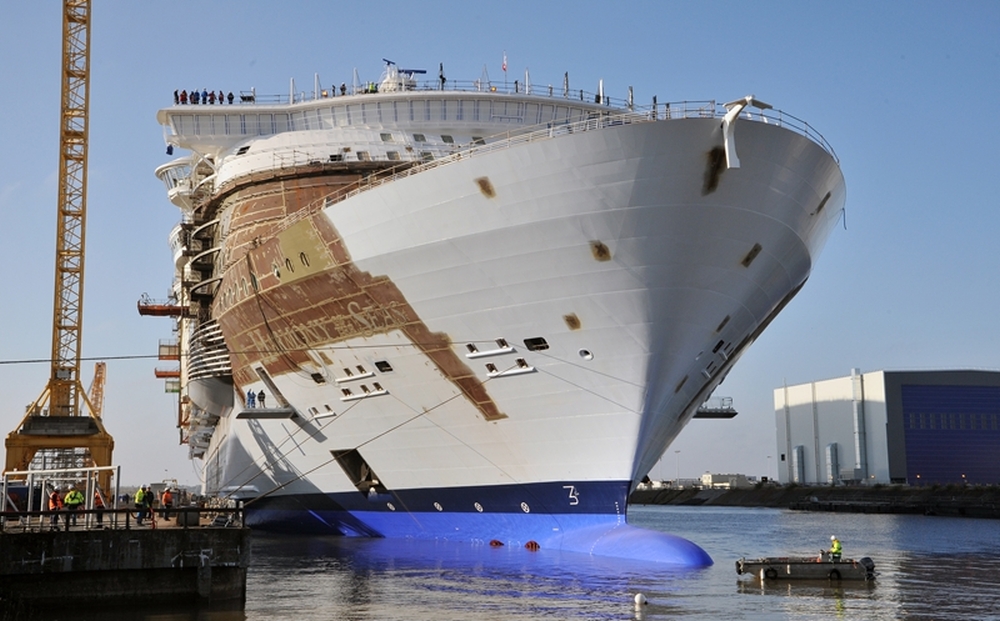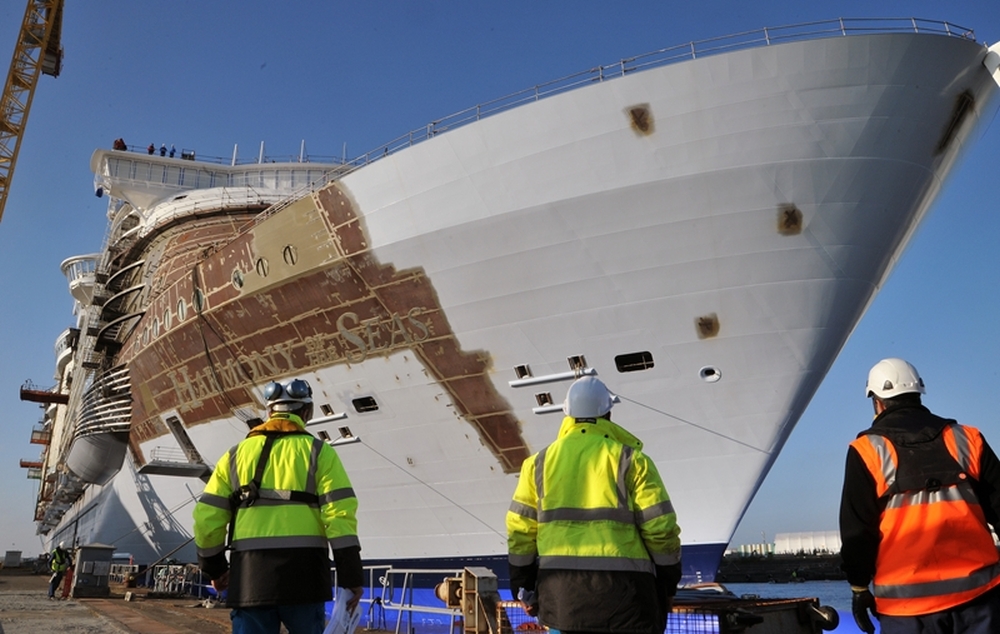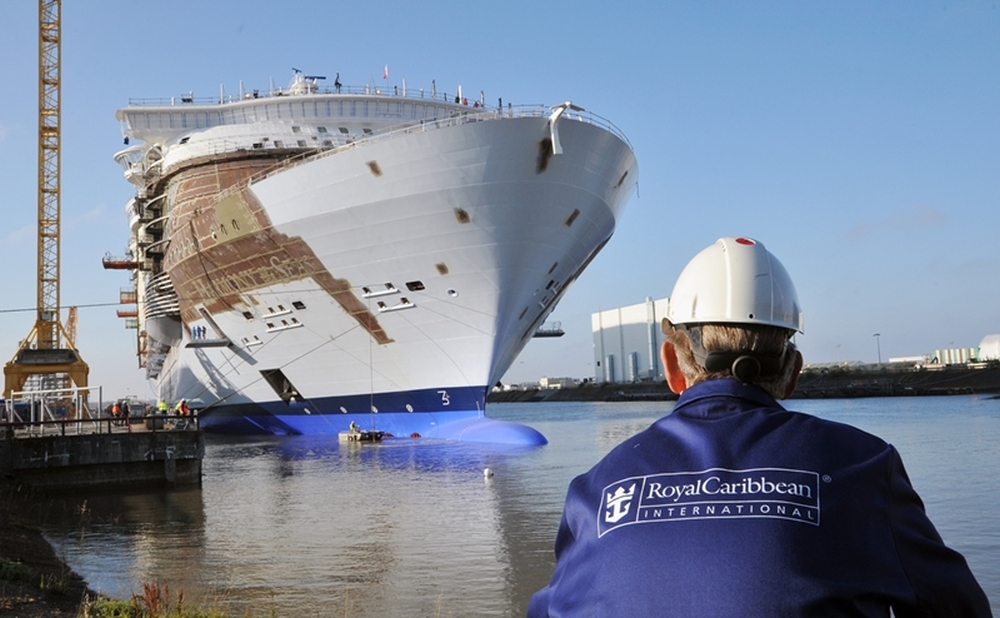 When she enters service in May 2016 she will be the world's passenger cruise ship at approximately 227,000 gross tonnes – the current title holders, sister ships Oasis of the Seas and Allure of the Seas, each total 225,282 gross tonnes. Harmony of the Seas is expected to have a capacity of 5,479 passengers based on double occupancy and 6,360 passengers at maximum capacity.
In March the Harmony of the Seas 2016 itineraries were announced. She will be home-ported in both Barcelona (Spain) and Civitavecchia (for Rome; Italy) and calling in to the ports of Palma (Majorca), Marseilles (France), La Spezia (for Florence and Pisa; Italy), and Naples (Italy). Allure of the Seas is operating an identical itinerary this year.
The first passenger sailing on-board Harmony of the Seas from Barcelona is not scheduled until 7 June 2016 however a one-off sailing from Southampton to Barcelona will depart on 29 May 2016. Following the summer season she will reposition to her new home-port of Port Everglades in Fort Lauderdale on 23 October 2016.
Earlier this month photos were released showing the latest build progress at the dry-dock. Back in April World of Cruising editor John Honeywell visited the STX shipyard in St Nazaire, France, and saw the build progress for himself.
In February 2015 the steel cutting ceremony for the fourth Oasis-class vessel, codenamed Oasis 4, took place in St Nazaire.
(Photo credits to Royal Caribbean)