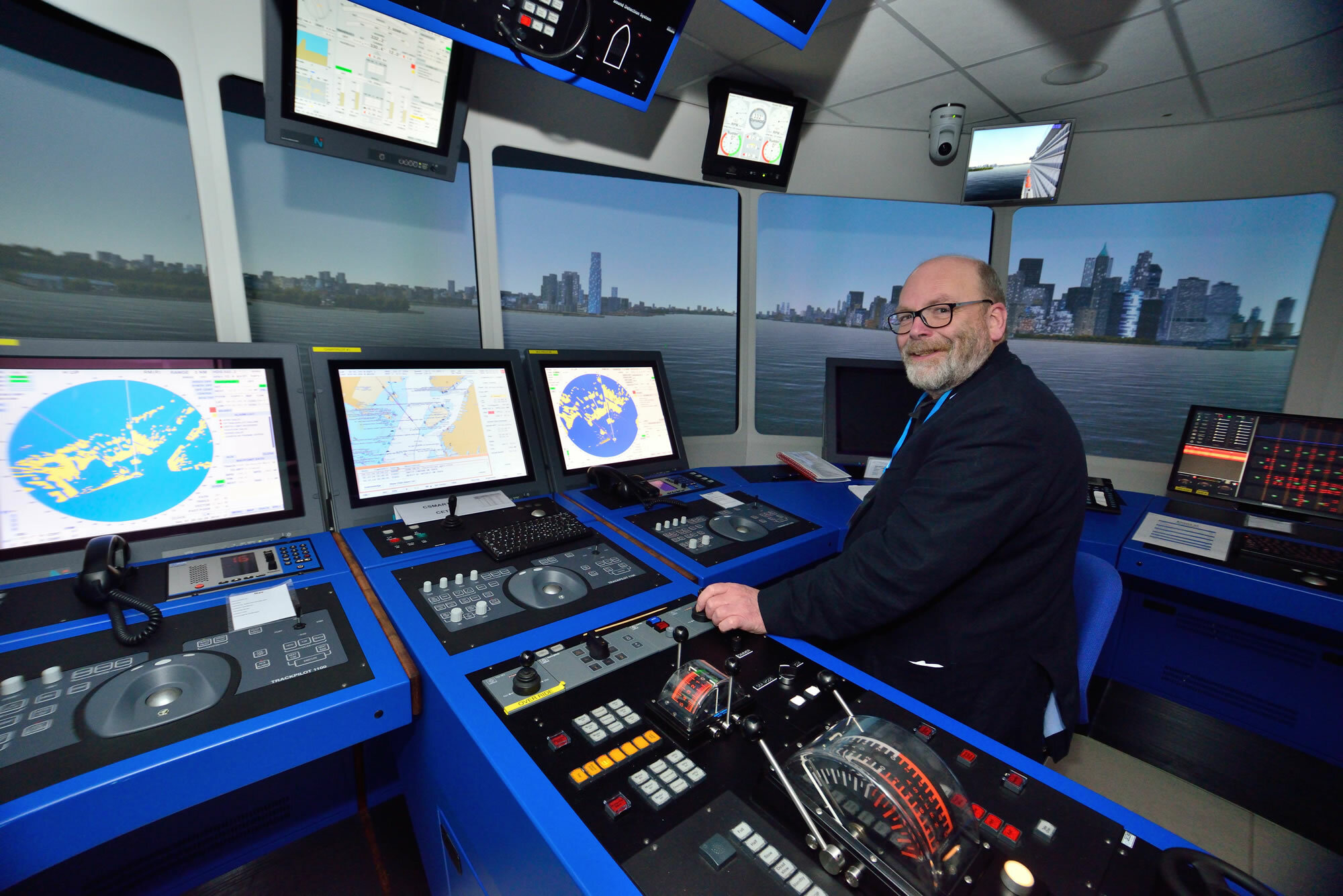 Learning to "drive" a cruise ship… properly
Three-point turns may be about to disappear from the driving test, but they are still essential when it comes to parking a cruise ship. I got the chance to practise my parallel parking by taking command of Emerald Princess as she entered Port Everglades at Fort Lauderdale, Florida. Having safely negotiated the entrance channel –
Three-point turns may be about to disappear from the driving test, but they are still essential when it comes to parking a cruise ship.
I got the chance to practise my parallel parking by taking command of Emerald Princess as she entered Port Everglades at Fort Lauderdale, Florida. Having safely negotiated the entrance channel – with a friendly wave to the residents of the apartment blocks by the beach – I had to stop the vessel safely before backing gently up to berth at Terminal 18. There was the gentlest kiss of bow against fender as the manoeuvre was completed, or so it seemed to me. The passengers might have thought differently, especially those who were thrown from their beds at the moment of impact. Not to worry, within minutes I was at the helm of Royal Princess, entering New York Harbour in a snowstorm. Barely pausing for breath, I then took control of another ship to bring her into Southampton, almost colliding with Cunard's Queen Mary 2 which was berthed at the city's QM II terminal.
I was not, of course, actually on the bridge while all this was taking place. The fact is, I wasn't even on board a ship at all. My alter ego may claim to be called Captain Greybeard, but neither of us is qualified to sail more than a rubber duck in the bathtub. Instead, I was inside an anonymous building on a business estate in Almere, just outside Amsterdam. It's the home of C-SMART, a training centre originally set up by Carnival UK and Princess Cruises, and now a vital part of the whole Carnival Corporation.
Alongside classrooms (and a cafeteria almost as good as anything on a cruise ship) it houses state-of-the-art simulators. They are similar to those used to train airline pilots, with realistic images of the outside world projected onto giant panoramic screens.
Unlike flight simulators, they are not built to move, but you'd never know it. There was a heavy swell running as I took over the controls of Emerald Princess and I was soon staggering around like Spock and Captain Kirk on the Starship Enterprise under attack from a Klingon fleet. The floor beneath my feet was not really moving, but try telling that to my brain, which was convinced by the images on screen that I needed to steady myself. I could even feel my body weight moving from one foot to the other, or so I thought.
The changes brought about at C-SMART have been much more significant than in tricking my brain. As well as teaching budding captains, the centre has, through its principal, Hans Hederstrom, pioneered a new hierarchy of bridge management.
Under the revised procedures, a cruise ship captain is likely to be spending LESS time at the controls of his vessel.
The standard procedure was that with the ship in open water, the captain is free to wander around his vessel, meeting and greeting