Search for your ideal Cruise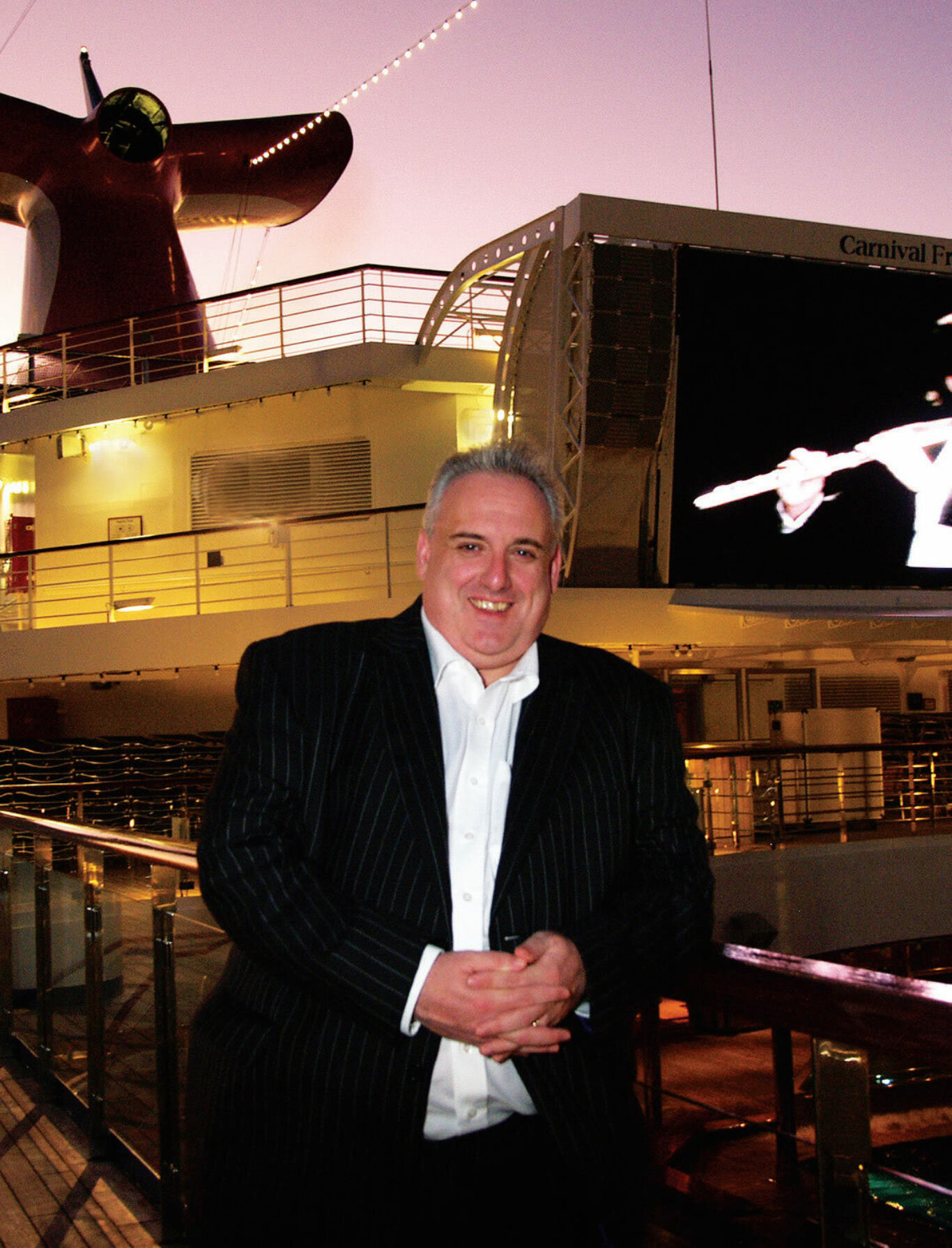 Life on-board with John Heald, Carnival's Brand Ambassador
Hello. My name is John Heald and for 29 years and counting I have proudly worked for Carnival Cruise Lines as a bar waiter, assistant cruise director, cruise director and now the company's brand ambassador. When my friend Captain Greybeard (aka John Honeywell) asked me to write about ship life I thought about boring you
Hello. My name is John Heald and for 29 years and counting I have proudly worked for Carnival Cruise Lines as a bar waiter, assistant cruise director, cruise director and now the company's brand ambassador.
When my friend Captain Greybeard (aka John Honeywell) asked me to write about ship life I thought about boring you all with tales of my own career, but then I decided that I would talk to you about the crew instead, those never in the spotlight. I want to take you behind the 'crew only' door, because that's where ship's life really comes to the fore.
Ketut is my regular cabin steward and a true friend. The poor man is currently in rehab after spending the last three months having to wash my underpants – by hand. A while ago, while he was on vacation, his replacement was Ariel from the Philippines, who really is a wonderful guy, full of life.
He always sings when he is cleaning my cabin but one day I noticed he wasn't singing. I asked him why. Life on a ship can be lonely, very lonely and sometimes the crew keep their troubles to themselves or they are too busy in their work to find time to talk about what's on their minds. They are encouraged to always to talk to someone whether it is their department head or someone from our human resources department but the fact is many do not. It's hard to explain why, it's just ship life.
I realised that the always-singing, always-happy Ariel was not himself and I asked what was wrong. The answer, a bastard called Rammasun, or Typhoon Rammasun to be exact. This huge storm passed to the south of Manila with winds at an unbelievable 200 mph. While Ariel's family were uninjured, his home, the home he shared with his sister and mother and his two-year-old son, was totally destroyed from the foundations up, completely devastated.
It was a home that Ariel had helped to pay for with his hard work for five years on Costa Cruises before joining Carnival. His son was injured, not seriously but enough to have him in a hospital for a couple of days, during which time Ariel had been cleaning the senior officers' cabins and making sure I had my 20 bananas a day.
Had Ariel mentioned this to someone, we would have arranged a flight home but he knew that what he needed to do was to keep working, to keep sending money home, to start again, to help his family who needed the dollars now more than ever.
Uncle Google tells me that 200,000 homes in Manila were destroyed or badly damaged by Rammasun, so that got me thinking. How many of our Filipino crew received similar news from home after the typhoon struck? How many more are cleaning, serving, cooking, entertaining, photographing guests and being the brilliant crew you all know they are?
Most won't say anything, it will be head down, do the work, smile in guest areas and get that salary and those gratuities home as quickly as possible despite inside, hurting like hell. Why don't they say anything? It's hard to explain; you have to work on board, it's just a fact of ship life.
You will hear the term "ship life," every day, over and over again. It covers a big dollop of subjects. One of those is loneliness and the results that this brings. The crew are away from their families and their loved ones and, while it's not something that I condone or accept as an excuse it is fact that "ship life" brings people together in relationships which might never come about if they worked together on land.
Some keep it secret or as secret as they can but the gossip drums beat very loudly on a ship. And it's not like they need to tell anyone who they are dating because it's as obvious as me posting five photos of naked bottoms on my blog, four being Megan Fox's and one being mine and asking you to pick the one does not belong to the screen goddess.
They might as well skip down the Promenade Deck naked holding signs that say, "We are together, hey, that's ship life." They'll think no one notices that in a darkened corner of the crew lounge after work they accidentally always manage to sit next to each other, legs touching under the table. But behind their backs other crewmembers are pretending to vomit, grinning at each other because … they know.
When a lady crewmember starts wearing short skirts and one of those push-up bra thingies to work, instead of her usual long black pants and a blouse buttoned all the way to the top, then she has definitely found a new friend. A man will wear new cologne and if he is Italian he will walk down the Promenade Deck like a peacock, thinking to himself, "I am the man!"
And then, suddenly, just as the relationship started it will end. One crewmember will go on vacation or transfer to another ship and there are goodbyes and then the cycle starts over again because yep, you guessed it, that's "ship life."
Don't get me wrong. There are many relationships between the crew that are meaningful and full of love and many end in marriage. There are countless stories of people from all corners of the world marrying but there are others that are founded on loneliness to a certain degree and the need to have someone to spend time with.
Relationships happen with "ship life" in rapid time because there is no break, no "I will call you and maybe we can get together next week," because you work, play, eat and, yes, sleep in the
same places seven days a week for months at a time. Break-ups happen as quickly on ships as relationships do. People date for a time and then break up and the worst part is that you have to continue to live and work with these people no matter what because that is also part of "ship life."
There are times where the loneliness manifests itself in ways that I simply can't condone. Some crewmembers sail with their significant other and I absolutely hate having to pretend that I don't know what is going on when I really do. And I should say that there are many who, like me, agree and are faithful and would not do this but there are some who do, it's just a fact. Of course, even if I wanted to have some rumpy pumpy on the side that would not be possible because I have a face like a bag of smashed oysters and – despite my diet – I still have a small planet under my shirt. Oh, and the most important reason, I love my wife, unconditionally.
It's a good life. It's a very good life. It's a life that provides families with an excellent standard of living, one that these men and women could probably not provide if they worked in their home countries. They do such a great job, don't they?
When you are watching the television news reporting on the latest disaster or world event that you may not be able to point to on a map, remember that among the united nations you find on the Carnival ships there is probably a crewmember from that place.
He or she will still be serving and still entertaining and still working so hard to exceed our guests' expectations and will do so with a massive smile on their face. Behind that smile, there is worry and there is hurt. But they won't let that worry and hurt show though because, hey, that's "ship life."