Search for your ideal Cruise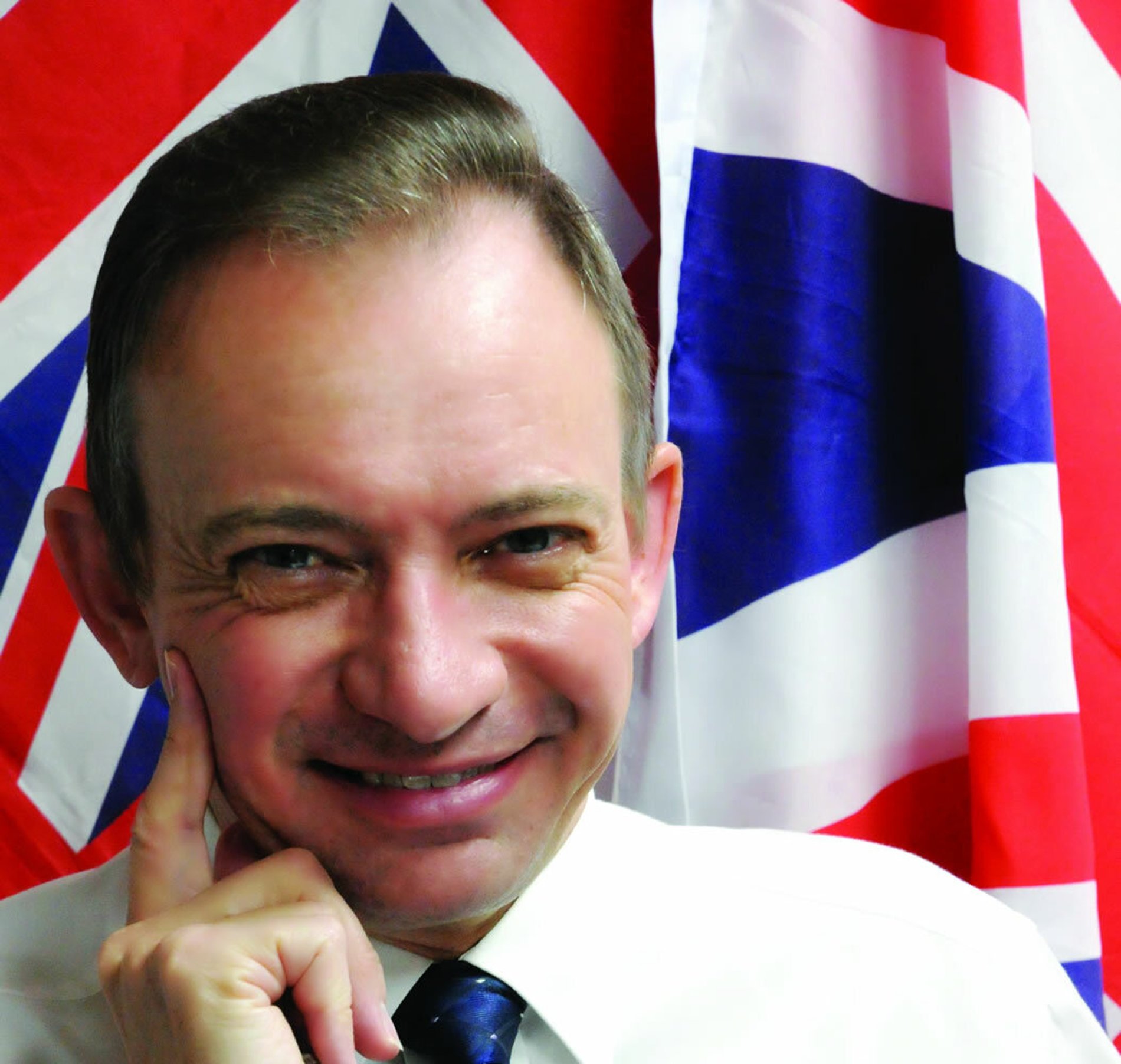 Life on-board with Jonathan Neal, Cruise Director of Minerva
Interview with Jonathan Neal, Cruise Director of Minerva PLEASE TELL US ABOUT YOUR EARLY LIFE. WHERE ARE YOU FROM, AND WHAT WAS YOUR CAREER BEFORE YOU FIRST ENCOUNTERED CRUISE SHIPS? I was born in Northamptonshire where I went to school and then studied to become an accountant. A love of the theatre and performing arts drew me
Interview with Jonathan Neal, Cruise Director of Minerva
PLEASE TELL US ABOUT YOUR EARLY LIFE. WHERE ARE YOU FROM, AND WHAT WAS YOUR CAREER BEFORE YOU FIRST ENCOUNTERED CRUISE SHIPS?
I was born in Northamptonshire where I went to school and then studied to become an accountant. A love of the theatre and performing arts drew me to learn and master the art of magic, and I became a professional magician at the age of 24. I had my own cabaret act and featured magic, illusions and fire eating, and after touring around the UK, I was offered my first job on a cruise ship around the Greek islands in 1995.
In 2000/200 1 I was asked to fly to Bahrain during the first Gulf War for Operation Desert Storm. I was on board the Cunard Princess for many months during the Gulf War, performing my act for the American and British armed forces. For this, I was decorated by the British and American governments.
'I love to meet our passengers, and hear about the amazing lives they have all had'
I also entertained the armed forces in Northern Ireland, worked all over the UK and represented the UK in the World's Top 25 Magicians in Abu Dhabi.
SO THAT 'S HOW YOU FIRST WORKED ON BOARD SHIPS. HOW DID IT GO FROM THERE?
My work on cruise ships continued and as well as being guest entertainer, I also because Assistant Cruise Director, then Cruise Director, over a period of 30 years. I have worked on many exclusive small ships and also some of the largest cruise ships organising and running a very large entertainment team which can sometimes be over 80 staff.
WHICH CRUISE LINES DID YOU WORK WITH BEFORE SWAN HELLENIC?
I have worked on so many ships during 30 years, I can't remember them all , but I do remember all were very enjoyable. Prior to joining Swan Hellenic, my last three cruise companies were Orient Lines on board Marco Polo, where I was the main Cruise Director for seven years, then Saga Cruises, with which I was Senior Cruise Director for almost eight years.
In 2014 , after 30 years at sea I decided to set up my own wedding car hi re business, and in that November I was also asked if I would be interested in working for Swan Hellenic as General Manager. I started the position in January 2015 when I joined the MV Minerva in Hong Kong.
CAN YOU DESCRIBE YOUR RESPONSIBILITIES ON BOARD, AND THE EVENTS OF A TYPICAL DAY (OR WEEK) AT SEA?
As General Manager on board for Swan Hellenic, I am responsible for the quality of the on-board product and all aspects of the passengers' cruising experience. Every day is different and you certainly need to be a people person to do the j ob well, and my experience over 30 years on ships in all aspects has given me a solid background for the job.
In addition to making sure the cruise and product runs smoothly, I love to meet our passengers, and hear about the amazing lives they have all had. It really does feel like a very close family on board. I also escort the shore excursions and go to our various historical sites, host tables on board and introduce some of the evening shows and recitals.
W HAT IS SO GREAT ABOUT SWAN HELLENIC, MINERVA, AND THE PASSENGERS?
The great thing about the Minerva is its small size and family atmosphere. Its passengers have a huge thirst for knowledge when visiting our ports of call. It is the fascinating destinations, our shore excursions programme, and our guest speakers which makes it such a unique product. The small size of Minerva means we can enter the small ports which the giant ships of today with their thousands of passengers can only dream about.
YOU HAVE A KEEN INTEREST IN MARITIME HISTORY. CAN YOU TELL US MORE ABOUT THAT?
My interest in maritime history began when, at the age of five, I went to visit Lord Nelson's flagship HMS Victory at Portsmouth while on holiday with my parents . This sparked a lifelong passion for the sea and maritime history, especially Nelson.
I have created 14 maritime history lectures, which I present on board when time permits. Many of my family have strong connections with the sea, and my father and uncles all served in the Royal Navy during the dark days of the Second World War.
COULD YOU PLEASE TALK ABOUT YOUR FAVOURITE DESTINATION AND YOUR FAVOURITE THING ABOUT BEING AT SEA. IS THERE SOMEWHERE YOU ARE PARTICULARLY LOOKING FORWARD TO VISITING NEXT YEAR?
My favourite part of the world has to be South East Asia, Thailand, Singapore and Indonesia . I love this part of the world for the historical places, rich in centuries of history and culture, but also for the vibrant and exotic cities and the quiet beaches with their white sand and their largely unspoiled tranquility.
Another favou rite location is Antarctica. While on board one of my previous cruise ships I would be down in Antarctica every year for the polar summer season when the temperature would be usually just above freezing. Every day would be an adventu re with our landings on the ice in the zodiac landing crafts , whale watching and down in the Antarctic Peninsula retracing the footsteps of Shackleton and Captain Robert Falcon Scott.
WHAT DO YOU LOOK FORWARD TO DOING WHEN YOU ARE NOT AT SEA?
When not at sea, I enjoy spending time at my cottage in North Norfolk, just down the road from where Nelson was born. I also love researching maritime history and collecting classic cars
WHAT IS THE DAFTEST THING YOU HAVE EVER BEEN ASKED BY A PASSENGER? HAS THERE BEEN A TIME WHEN A SHOW OR A SPEAKER'S SESSION WENT TERRIBLY WRONG?
Yes I have been asked some funny questions over the years…
"Do the crew sleep on board?"
"What time is the 2.00pm shuttle?"
"I am married, but can I still come to the singles party?"
There was a performance when I was magician, performing on stage as the ship encountered a rough sea. My assistant was in a box, the ship started to rock, and I was running up and down the stage trying to catch and hold the box with my assistant inside.
She was not happy!