Search for your ideal Cruise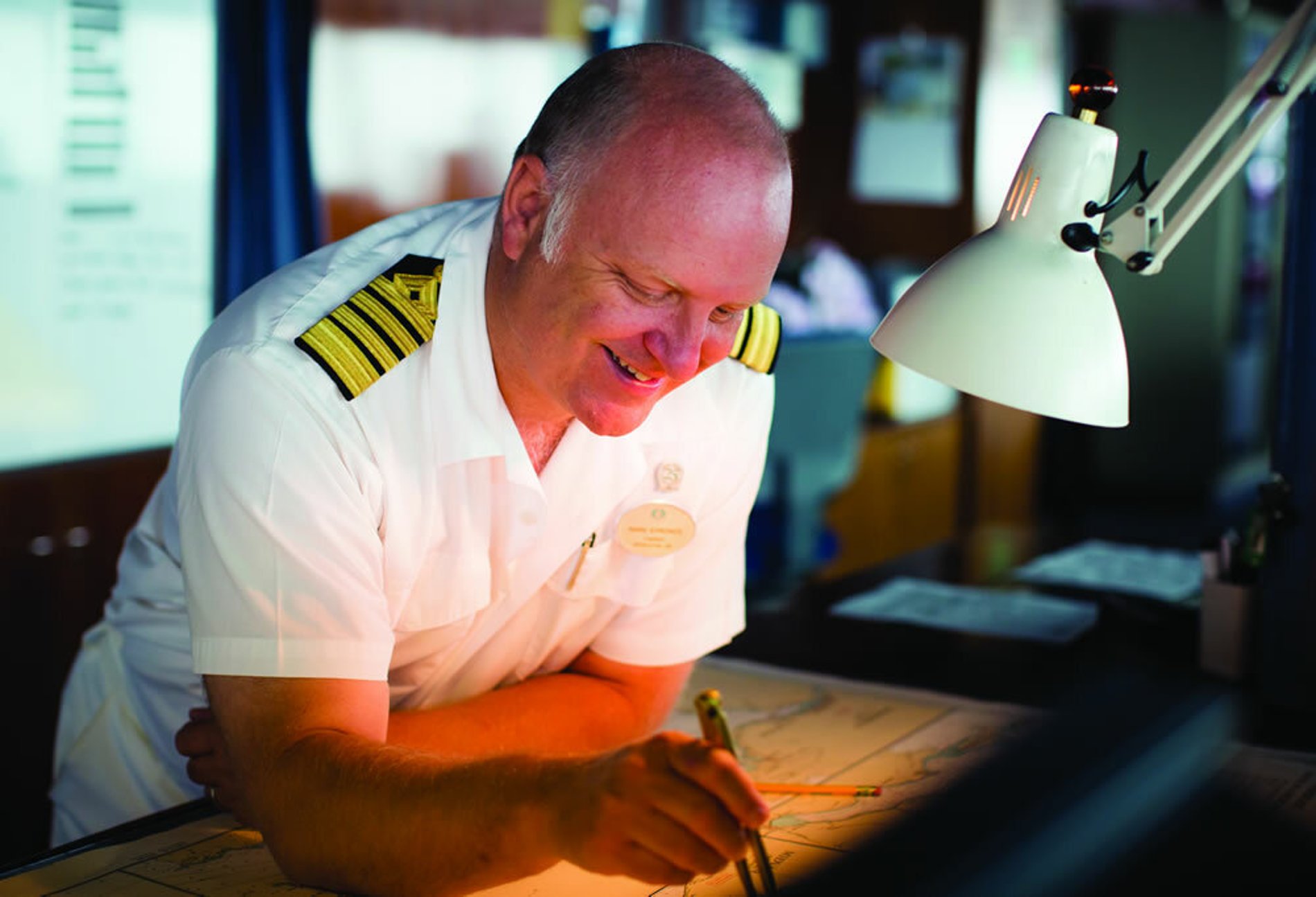 Life on-board with Mark Symonds, captain of Crystal Symphony
Interview with Mark Symonds, captain of Crystal Symphony. Did other members of your family work at sea, or was it just a love of the sea that led you into a maritime career? My father had ambitions to join the Fleet Air Arm, but I am the first member of my family to go to
Interview with Mark Symonds, captain of Crystal Symphony.
Did other members of your family work at sea, or was it just a love of the sea that led you into a maritime career?
My father had ambitions to join the Fleet Air Arm, but I am the first member of my family to go to sea. I grew up around the Solent, and I first wanted to be an airline pilot. I took part in dinghy racing and yacht racing and while I was at 6th form college in Southampton one of my mother's friends showed me an advertisement for careers in the Merchant Navy. I applied and within a few weeks, at the age of 16, I was flying to Singapore to join my first tanker, working for Mobil Oil. It was a very big adventure.
What was the attraction of moving to Crystal?
In 2013 I was approached by the agency that found me the Saga job. They actually said: "You will not believe who is looking for a captain." I never dreamt it would be Crystal – they are such a close-knit community with a low turnover of crew. I was very excited, but I assumed I would be up against tremendous competition. I didn't dare to dream that I would get the job. I had interviews in Oslo and Los Angeles. I joined the ship in July 2013 and I have been here ever since, sharing duties with Captain Zander.
How is life on board?
We try to make the ship a home away from home for the guests. They want to relax but they also become part of the family. Like the passengers, I have very comfortable accommodation, but you have to remember it is also my office as well as my home.
What's your favourite destination?
You can't beat the sail-ins to Sydney and New York, especially when we have an arrival in daylight and the passengers can get to see exactly what we see from the bridge.
Least favourite?
I used to say Southampton because when I came into port on turnaround days I was so close to home but I couldn't leave the ship to go home. Nowadays it would be any port that's cold and rainy, especially if I had to work on an open bridge wing.
You can read the remainder of our interview with Captain Mark Symonds in the October/November 2015 edition of World of Cruising magazine. Subscribe today to receive future editions direct to your door.