Search for your ideal Cruise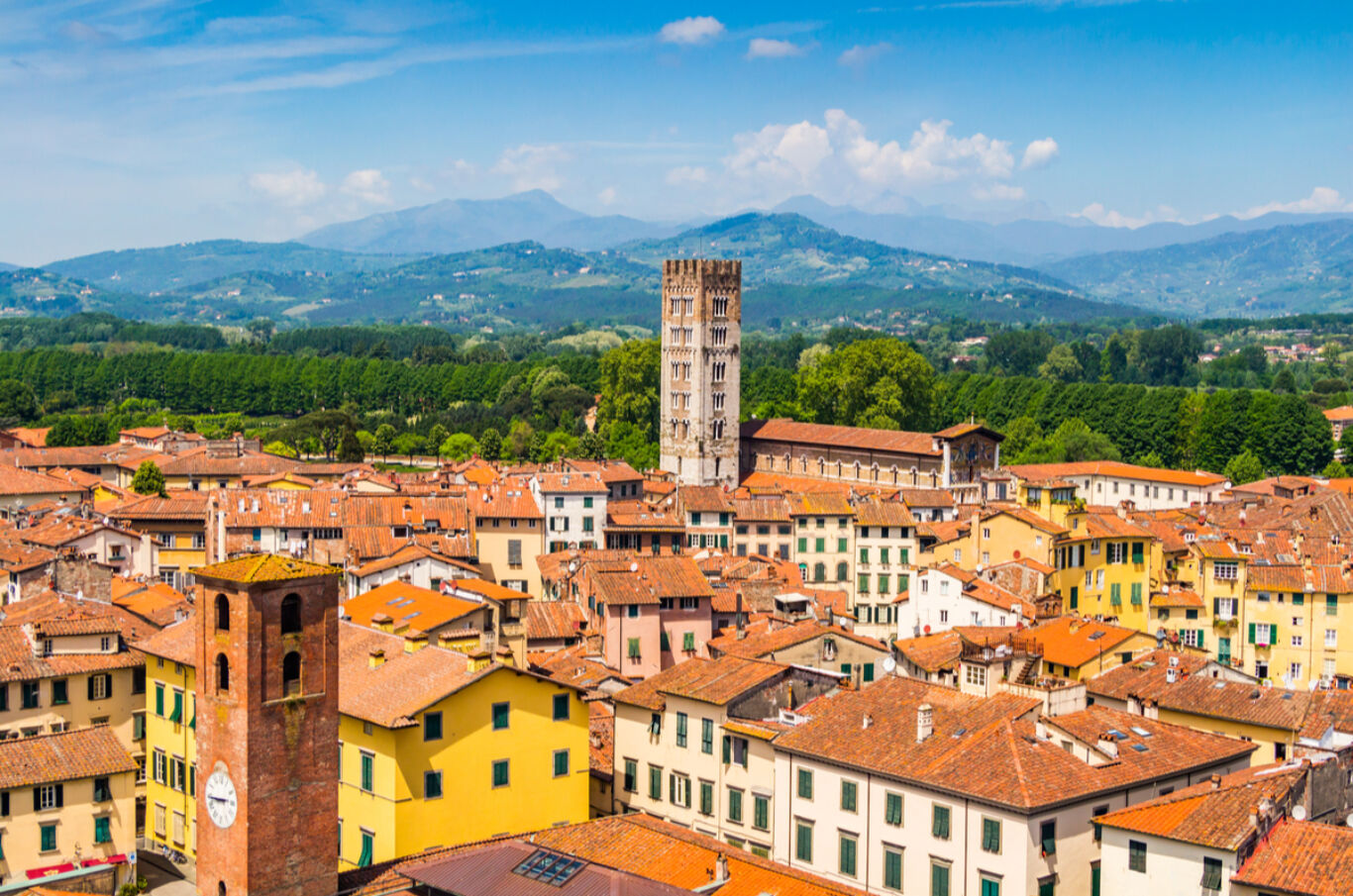 Lovely Lucca – a perfect alternative to Florence
"Did you love Florence?" I asked my parents the day they returned from their Italian cruise this month. "We stayed on the ship," my dad replied. "We've been there twice before, and there's nothing new." As a huge Florence fan, this was always going to be like a stab to my heart, (or my cuore
"Did you love Florence?" I asked my parents the day they returned from their Italian cruise this month. "We stayed on the ship," my dad replied. "We've been there twice before, and there's nothing new."
As a huge Florence fan, this was always going to be like a stab to my heart, (or my cuore as the Florentians would say), but a comment I could only agree was fair. Like me, they love Italy, and they love to cruise, so they've visited the area a few times by sea. "There's only so many times you can pose for silly photographs at the Leaning Tower of Pisa too!" he continued. Again, I thought this was fair – until I visited my friend in Lucca this summer, when I discovered he'd made a huge mistake staying on board.
My friend Laura is an au pair. She has been living with a family in Tuscany for the past year and was desperate for some non-child, non-Italian company.
"Where's Lucca?" I'd asked her when she called and invited me to stay – for the third time that week. "Near Pisa and Florence," she told me, surprised that I'd never heard of it before.
A week later, after a few video calls where she told me repeatedly that I'd love it, my flights were booked.
Lucca (pronounced exactly as you'd imagine: Loo-ka), is located in the Tuscan region of Italy, located just short of 79km from Florence, (easy to reach by air-conditioned train). At a decent 185km square, it's considerably larger than little Florence, sizing in at just over 102.
The city and commune of Lucca is on the River Sergio, and is famous (although not to my parents or me), for its tree-lined city walls, which date back to the Renaissance era. The almost perfectly preserved walls, which have avoided any form of military damage in their 504 years, make for a lovely walk that takes you right along the perimeter, past old military buildings that now take the form of restaurants and bars.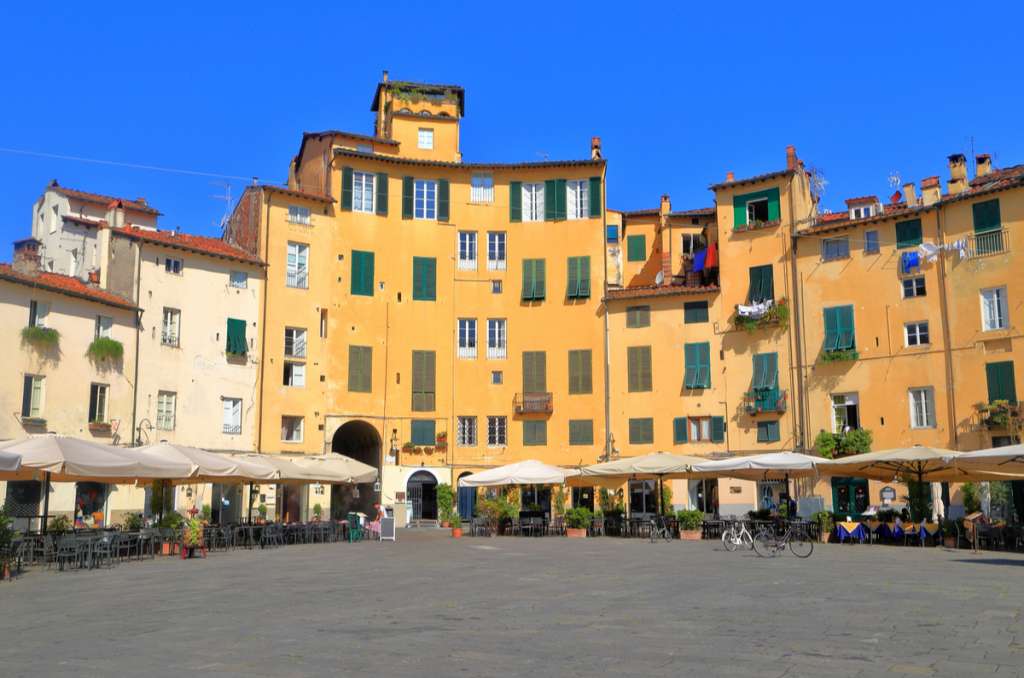 Inside these giant 16th and 17th century constructions lies picture-perfect Lucca: a maze of cobbled streets, boutiques, churches and squares. The most famous square is the Piazza dell'Anfiteatro, home to the Roman amphitheatre. Other squares worth visiting are Piazza Napoleone, Piazza San Michele and Piazzale Verdi; all are home to interesting, photo-worthy churches and monuments of some kind.
I spent a number of afternoons sipping ice cold prosecco and indulging in (too many!) dishes of Tiramisu in the Piazza dell'Anfiteatro. I loved to people watch and gaze up at the bed linen blowing from the makeshift washing lines, which made the restaurants below look like they had endless lengths of white hair blowing from their crowns.
When my tummy was filled with bubbles, mascarpone and coffee liquor, and I'd had enough of the sax-playing buskers, I'd simply pick up my book and find another side street to explore.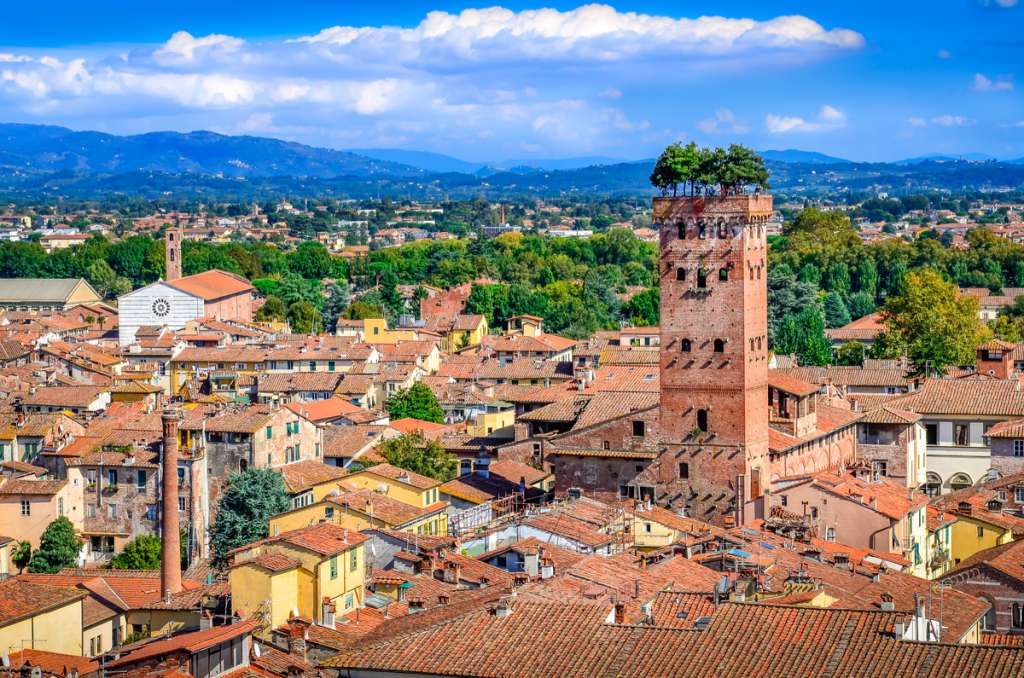 Food is everywhere in Italy, and Lucca is certainly no exception to the rule. As I cobble-hopped from one square to another, my nose was filled with smells galore! Leather from handcrafted handbag stores, cured meats, and the region's famous pecorino cheese. I thought the scent from Lush stores back at home was overpowering, but you haven't experienced strong-smelling cheese until you've visited the streets of Lucca. If you can stomach the smell, pop inside and enjoy the cheese samples. I personally loved the pear and Chianti-flavoured pecorino, and even bought a (large) chunk. Sadly the cheese didn't make it home, as I enjoyed on my last night on some focaccia purchased from another little store. I will enjoy gifting my family with bottles of 20-year aged balsamic however, which I purchased from the stinky cheese store. It's rather pricy at around €15 a pop, but Laura tells me it's well worth it.
What is there to see?
It's with absolutely no remorse that I tell you I spent most of my time in Lucca eating, and perching on the grassy walls reading in the sunshine. But I did cram a few sights in. Here are a few suggestions, which also rank highly on Trip Advisor, where you can read more about them:
– Museo Casa Natale di Giacomo Puccini (the birthplace museum of Giacomo Puccini) – open Tuesday to Saturday
– Church of the Saints Giovanni and Reparata – open every day during the summer
– Pinacoteca di Palazzo Mansi (Picture Gallery of Palazzo Mansi) – open Tuesday to Saturday
It would be a disservice to Lucca if I didn't mention the amazing gelateria on the corner by the train station; they have gelato in all colours of the rainbow and flavours for all tastes. I recommend the raspberry sorbet lollies they do there too; it's the true taste of summer on a stick – complete with raspberry seeds.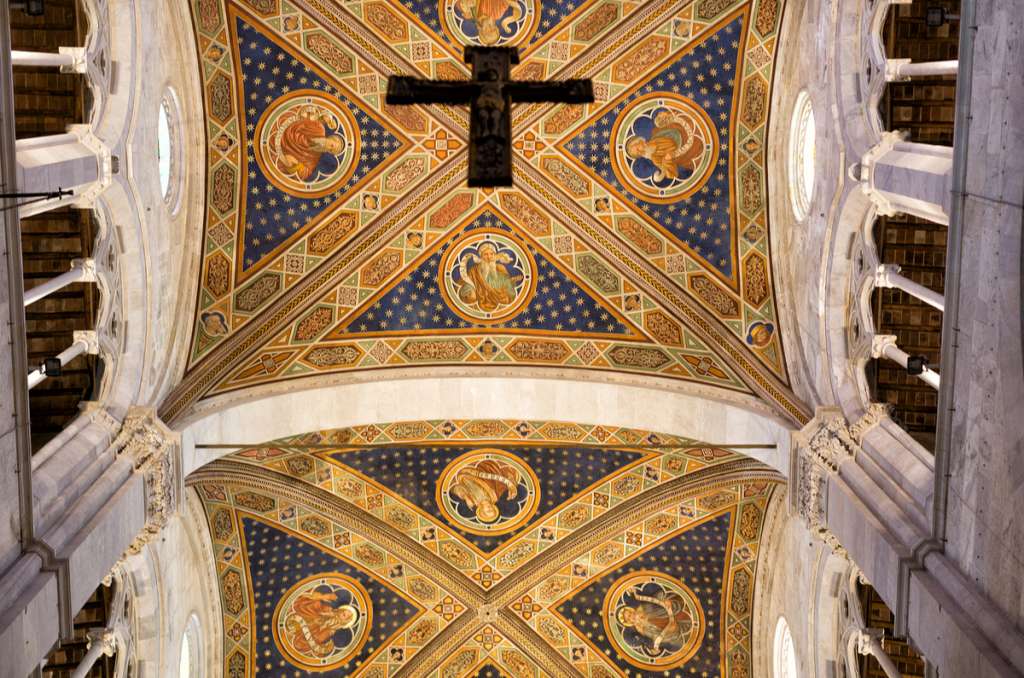 Just across from here, outside the tourist information centre you'll find a free water station where sparkling (or frizzante) and natural water is available, so stock up and save your pennies for gelato and cheese!
My advice is, next time you're on a cruise which visits Livorno, and you already have a collection of 'silly' leaning tower snaps, and even Florence's Cathedral the Duomo can't tempt you back, try the one-hour-and-30-minute journey by public transport to visit lovely Lucca. The views en route are pretty spectacular too. My parents will be sick with envy and regret for staying on board their ship when I get home and show them my photos, but hopefully the balsamic vinegar and brightly coloured pasta bundle will soften the blow!
How to get there?
Catch a bus from Livorno port to Livorno Centrale Station, and then take a train to Lucca Centrale, via Pisa. The journey should take no longer than an hour and a half. For more details, visit www.rome2rio.com – my go-to site when I was travelling around Tuscany.