Search for your ideal Cruise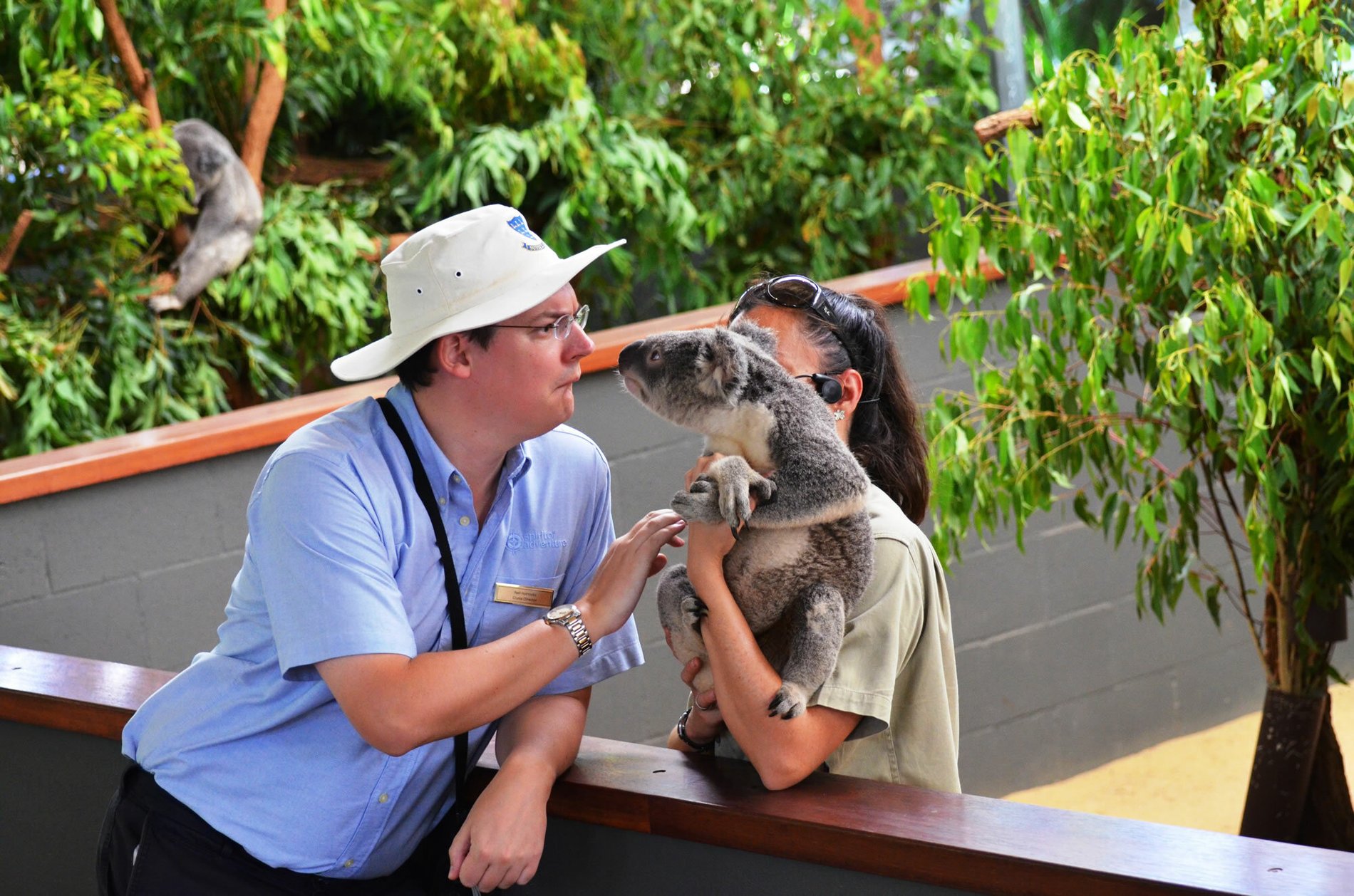 Read the World of Cruising magazine interview with Neil Horrocks, Cruise director extraordinaire (and avid steam railway enthusiast). You studied Maths at university – how did that lead to a career on cruise ships? You need a degree in Maths to work on a cruise ship as it helps you get to grips with the
Read the World of Cruising magazine interview with Neil Horrocks, Cruise director extraordinaire (and avid steam railway enthusiast).
You studied Maths at university – how did that lead to a career on cruise ships?
You need a degree in Maths to work on a cruise ship as it helps you get to grips with the bingo much quicker than others! In seriousness though, it was a rather strange route in. I worked for LloydsTSB but found myself looking at other graduate opportunities. One of my colleagues worked in holiday camps in the summer season. One lunchtime she was reading The Stage and I spotted an ad for "cruise host" with Fred Olsen. I haven't looked back since.
I embarked my first ship, Black Watch, on 30 May 2001 in Dover for a cruise to North Cape. I joined the ship along with six others, as we were to be the team for the Braemar which was due to launch later that year. I stayed on Braemar through to April 2004 and worked as cruise host, DJ, senior host and Assistant Cruise Director. Every winter we did a season in the Caribbean, where I would see the larger ships in port, and I became interested to see how they operate. So, in August 2004 I joined Celebrity Constellation.
You had several years with Spirit of Adventure, cultivating your own particular – sometimes irreverent – style of interaction with passengers. How did that come about?
Although Celebrity was a fun time, I missed being UK-based and, with the dollar then being almost two to the pound, I definitely missed being paid in pounds! I joined the Saga Rose on St George's Day 2005.I began as Cruise Staff, but within a year of joining I had become Cruise Director on the new Spirit of Adventure brand. I was in Singapore on Saga Ruby when I was told about the promotion and I and took myself ashore to Raffles Hotel, sat in the Long Bar, ordered a Singapore Sling, and rang my parents to tell them the news. I then left Saga Ruby in Hong Kong and flew to Genoa where SoA was in wetdock ahead of her launch on 22 March 2006 from Limassol, Cyprus. Looking back, I ended up doing a nine-months contract covering four different jobs on three different ships! It was rather daunting, particuarly as the whole purpose of this port-intensive fly-cruise brand was that it would visit ports that Saga wouldn't normally reach – and therefore I had no prior knowledge of them. However, I realised quickly that the best policy is to be honest with the passengers, and that became my irreverent style of being open and honest. You therefore gain their trust and they know, without thinking, that you have their best interests at heart and are always trying to do best for them. Another good trick, to ensure you don't say the wrong thing, is always imagine your grandmother is in the audience!
Were you tempted to switch to the Saga brand when the SoA brand was wound up?
I was naturally disappointed that the Adventure Cruise ships were stopped and reverted back to the Classic cruising style, but I could understand the reasoning. Personally I feel there is a market out there of people who want to cruise, but not necessarily have to cross the Bay of Biscay every time they go south. I had a look around at the companies that were still going to be fly/ cruising and was very pleased when Voyages to Antiquity asked to speak to me. The first person I met from the company was the owner, Gerry Herrod, and we spoke for 2½ hours in London about ships, cruising and such things and I was delighted when he subsequently asked me to become his Cruise Director.
You now combine regular work at Voyages to Antiquity with Noble Caledonia – how do the two compare?
What I love about both is that the passengers' enjoyment is at the heart of the operation. You do pay a little more to come aboard than you would for other cruise lines, but then so much is included and there is no pressure to do anything. You really can do as much or as little as you like. For Noble Caledonia it is fun to make use of my Zodiac licence that I gained whilst on the Spirit of Adventure, and with Voyages to Antiquity there are many former Spirit of Adventure passengers every cruise who recognise me. It's also good, with Voyages to Antiquity, to have a mix of like-minded Australians, Americans, New Zealanders, Canadians, etc. It leads to fascinating conversations over the dinner tables as everyone really does have a story or three to tell.
You scored a remarkable coup by persuading Ralph McTell to join a cruise on Quest for Adventure. How did that come about, and is it likely to be repeated?
That was indeed the highlight of my time on the short-lived Quest for Adventure. It took about three years of letter-writing and gentle persuasion but we got there in the end. I think Ralph having a Norwegian wife helped to tip the balance in my favour! They sailed with us from Stavanger to Bergen and he performed a superb one-man show. This summer I watched him perform at the Sidmouth Folk Festival. I'm very much looking forward to seeing him perform at his 70th birthday concert in early December at the Theatre Royal, Drury Lane. As for a repeat performance on ships, I'll have to ask him when I see him.
After that success, who else have you got in your sights?
Currently I'm on ships that don't have guest entertainers, but stick to musical duos, trios and/or lounge pianists. However, I do keep in touch with many of the famous names I've had the pleasure to interview, including George Carey, Michael and Sandra Howard, Betty Boothroyd, Michael Buerk, and others. I hope they may join me for a cruise with their expert knowledge and fabulous anecdotes of lives well lived.
You were a big part of the entertainment on SoA (and a frustrated drummer) – do you get the same opportunities at VtoA?
I was drumming last night! We decided to hold a jazz/ swing night in the Charleston Lounge and the five professional musicians came together, with the "assistance" of me on the drums to entertain the passengers. I get the chance to play the piano still and host music quizzes and such things. I also turn my hosting of quizzes into fun evenings – and one of my greatest pleasures is if there is an opportunity to deliver my talk on my life at sea thus far, including encounters with pirates, taking the wrong turn in the Amazon and much more!
Do you still bring local entertainers, schoolchildren and musicians on board? What are your best memories of a local show?
Yes, every cruise we aim to have a local show as I feel it's important that cruise ships are seen to be giving something back to the local economy and encouraging people to keep their traditions alive. In the Med, I would say that undoubtedly the best local show you could see would be the Adjara State Ensemble in Georgia. It is worth going to Batumi purely to see their incredible spectacle. The Black Sea Russian Navy Ensemble in Sevastopol was always a delight, but I wonder if that will be seen again for a few years.
How do you control sharp-elbowed passengers determined to get to the front of the queue for excursion tickets (and on the front seat of the bus?)
The best way is to employ a former Ghurka on the gangway to act as security. That soon cuts out any nonsense! To be honest, the passengers are very well mannered and I've never witnessed anyone having to deploy sharp elbows. It's good to be on a cruise line where they don't have "panoramic city tours" and instead take you to interesting sites!
Favourite destination? Least favourite? (and why)
Favourite – ask any crew member who's been there and I reckon they'd always have Cape Town and Sydney in the top three. I've heard similar reports of Vancouver, but not yet reached the west coast of North America. It is not so much about the port itself, but about the experiences that are on offer there. For example, Massawa in Eritrea has a shore excursion on a 1930s steam railway into the desert and up the Great Rift Valley. It's extraordinary. Sailing into New York is an experience everyone should have on their "bucket list", although the immigration and customs procedures can make it a less than relaxing experience once you arrive. Least favourite – arguably Southampton in many ways! I like what they've done at Dover with restoring the old Marine Railway Station to serve as a grand cruise terminal. Portsmouth has opened a good new facility, and Liverpool have put theirs on the classic waterfront adjacent to the Liver Building. But Southampton never feels particularly welcoming and it's a great pity that the original Ocean Terminal was demolished.
What do you look forward to when you come home on leave, and how do you fill your time on land?
I enjoy planning my time off. The first dates in my diary are Brighton & Hove Albion's football matches. It's good to relax and get on with things at home and see my parents who live just a mile away from me in Littlehampton. I also take myself to many concerts, plays and enjoy the delights that the UK has to offer.
How long can you carry on the travelling life? Do you have any thoughts about "settling down"?
I have indeed, but the problem is I've already found the job I love. Some people search a lifetime to find employment that they enjoy, and I've been lucky enough to have already found it. I'd love to try working in the cruise industry in a land-based position, but can't help thinking I'd be frustrated at not dealing with the passengers face-to-face. If there's a way to find a happy medium then I'd love to know what it is!