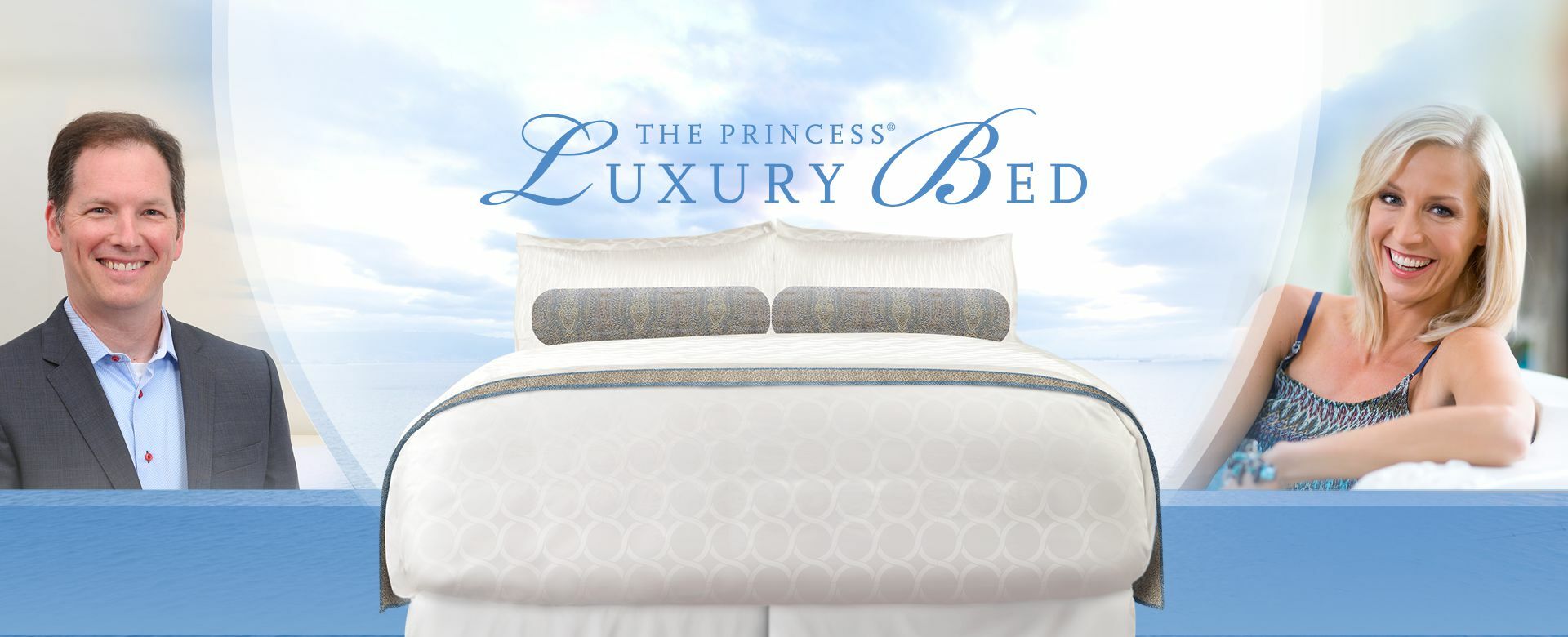 New luxury beds announced as Emerald Princess completes refit
Princess Cruises announced it will replace more than 44,000 beds across its 18-ship fleet by 2018 as Emerald Princess completed its refit ahead of its 2016 cruise season from the UK. The Princess Luxury Bed was developed with assistance from clinical psychologist Dr. Michael Breus and interior designer Candice Olson. Breus consulted on the science of
Princess Cruises announced it will replace more than 44,000 beds across its 18-ship fleet by 2018 as Emerald Princess completed its refit ahead of its 2016 cruise season from the UK.
The Princess Luxury Bed was developed with assistance from clinical psychologist Dr. Michael Breus and interior designer Candice Olson. Breus consulted on the science of sleep while Olson consulted on the design of new beds.
The new luxurious pillow-top mattress will feature circular-knitted mattress ticking, full foam casing, electronically tempered springs and individually wrapped coils. The beds will be topped with king-sized down pillows and a European-inspired duvet, all covered with 100 percent Jacquard-woven cotton linens.
Jan Swartz, Princess Cruises' President, said: "We're committed to ensuring that our guests come back from their cruise feeling refreshed, rejuvenated and renewed. With our guests' overall wellness in mind, we've invested in the design and development of our new Princess Luxury Bed with leading experts in both the science of sleep and design to offer the most comfortable and rejuvenating sleep at sea."
The announcement came as the two-week multi-million pound refit of 3,092-passenger Emerald Princess was completed in Freeport, Bahamas. The ship will sail from Southampton to southern and northern Europe in spring and summer 2016.
New additions include the SHARE by Curtis Stone restaurant and the Salty Dog Gastropub. Other changes include the fitting of 200 interconnecting doors to 100 staterooms for those families who book cabins next to each other; a luxury mattress on every bed as part of Princess Cruises' recently-introduced 'Sleep' programme; and the on-board gymnasium has new equipment and weights.
Tony Roberts, Vice President of Princess Cruises UK and Europe, said: "Emerald Princess' refit is a real coup for us in the UK, as when the ship arrives here in April our guests sailing from Southampton will be among the first to experience all the enhancements."
(Photo credits to Princess Cruises)