Search for your ideal Cruise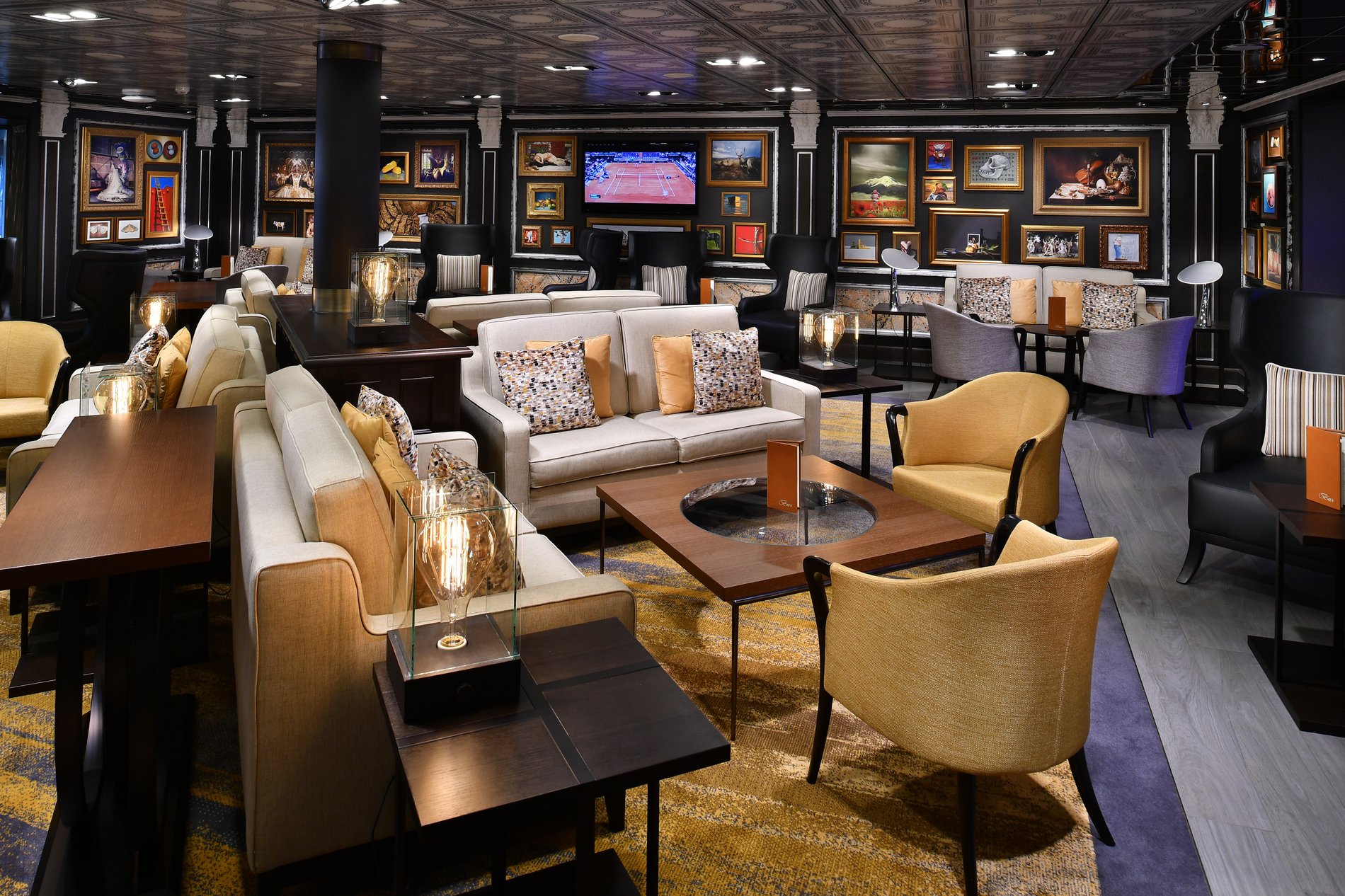 New Year Cocktails from Holland America Line
Add some glitz and sparkle to your New Year with these cocktails from Holland America Line...
Holland America Line's sophisticated Gallery Bar* is adorned with an eclectic and whimsical mix of artwork including portraits, landscapes, still life and abstract pieces. Guests may order their favourite cocktail or try one from our signature cocktail menu created in partnership with our Master Mixologist Dale DeGroff, a James Beard "Who's Who" inductee.
This pair of cocktail recipes from will ladd a little sparkle to your night, even if you don't stay up for the New Year's toast.
*Available on Oosterdam, Westerdam, Zuiderdam, Eurodam & Nieuw Amsterdam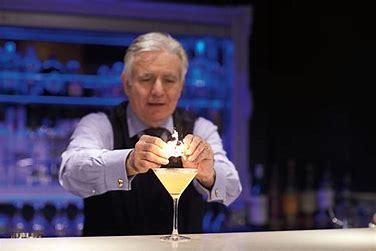 Ritz Cocktail
This drink is our Master Mixologist Dale DeGroff's tribute to the Ritz Cocktails of Paris and Madrid.
Ingredients
0.75 oz Courvoisier VSOP Cognac
0.5 oz Cointreau
0.25 oz Maraschino Liqueur
2 oz Champagne (French or Domaine Chandon California)
0.25 oz Fresh lemon juice

Instructions
Stir all the ingredients but the champagne in a mixing glass. Shake and strain into a flute, and top with the 2 oz of champagne. Garnish with a burnt orange peel.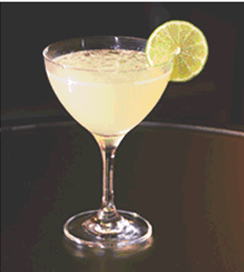 Miami Beach Spritz
Stir up the original Victor Bergeron recipe from 1944.
Ingredients
3 oz Prosecco
2 oz Soda water
1.5 oz Aperol
0.5 oz Maraschino Liqueur
Orange slice Grapefruit peel
1 Italian Castelvetrano olive (unpitted and packed in water)
Instructions
Add lots of ice to a wine glass and pour in the Prosecco, soda water, Aperol and Maraschino Liqueur, inthat order. Stir and then add the orange slice, grapefruit peel and Castelvetrano olive.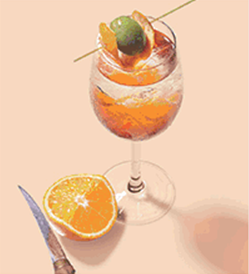 1 Oz of liquid is approx. 30ml