Search for your ideal Cruise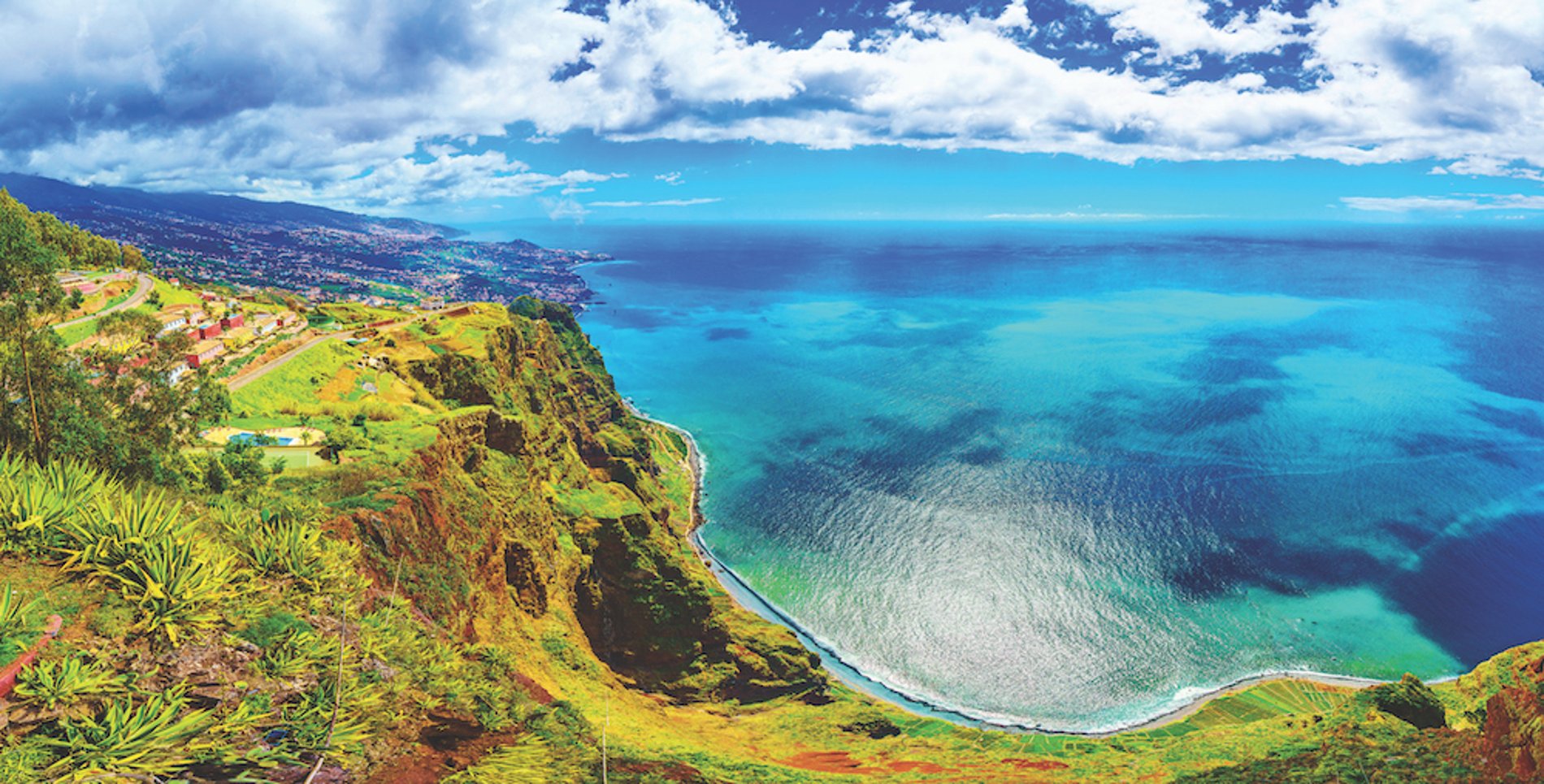 No-Fly Cruises: Cruising the World from the UK
Looking to avoid travel dramas in a post-Covid world? A no-fly cruise from British shores should mean a happy, hassle-free holiday
Being an island country,
Britain is superbly placed for cruising
. At every compass point, there's the chance to set sail from home – whether it be to the Med, the Baltics, Iceland, Ireland, the US, the Canary Islands or even round the world.
In 2019, 1.1 million travellers embarked on no-fly cruises, according to industry body CLIA, and given the ongoing uncertainty over travel restrictions in post-Covid world, this trend can only grow.
CLIA UK and Ireland director Andy Harmer says: "No-fly cruises have always been a popular option for Brits, as guests can start their holiday from a UK port and avoid any airport hassles. When the time is right and Brits can sail once again, the popularity of no-fly cruises is expected to increase."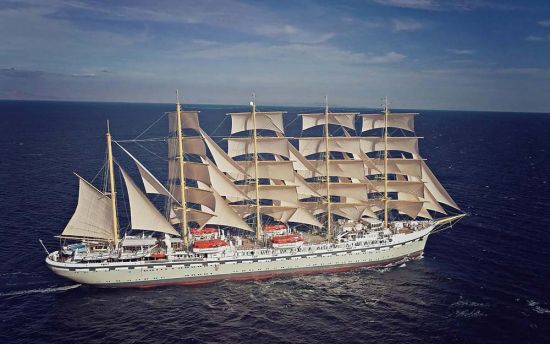 The joy of no-fly cruises is that you can forget all the stress of air travel and being cramped in a plane. Simply turn up at the cruise terminal with your luggage, and soon you'll be aboard ship and heading for your dream destination.
Although Southampton is the UK's busiest cruise terminal, some lines sail from other ports so it's worth finding out if there's a more convenient option. And you'll have plenty of choice, with Azamara, Celebrity, Cunard, Disney, Fred Olsen, Hurtigruten, MSC Cruises, NCL, P&O Cruises, Princess and Royal Caribbean all sailing from British shores. Plus there's a new addition in the form of Tradewind Voyages, which will be operating the world's biggest square-rigged sailing ship – Golden Horizon – from Harwich and Glasgow in May 2021.
So whether you enjoy Arctic landscapes, European palaces or sunny beaches, there's sure to be a no-fly cruise that's perfect for you.
No-fly cruises to Norway
Tromsø and Kirkenes, inside the Arctic Circle. National line Hurtigruten is the local expert, with a daily coastal service making 34 port calls, but many other cruise lines sail to popular sites such as Geirangerfjord.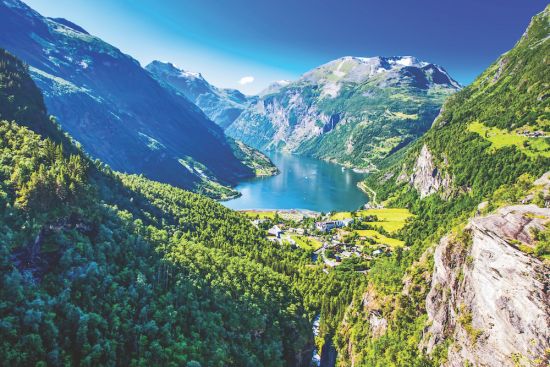 Just a day's sailing from the UK, Norway's spectacular landscapes seem a world away, and the fjords are a great alternative if you fancy the majesty of Alaska, but don't want to travel over 4,000 miles for the pleasure. Norway's cruise ports range from Stavanger in the south all the way up to Tromsø and Kirkenes, inside the Arctic Circle.
National line Hurtigruten is the local expert, with a daily coastal service making 34 port calls, but many other cruise lines sail to popular sites such as Geirangerfjord.
The highlights are countless. At Bergen – once Norway's capital and now its second city – a cable car rises to Mount Ulriken, the highest of seven peaks surrounding the port. Train enthusiasts will enjoy the Flam railway, which climbs from sea level to 2,841ft in 12 miles, including a stop at the Kjosfossen waterfall. The Pulpit Rock, hanging above Lysefjord, is another popular attraction.
Hurtigruten also has a Northern Lights sailing if you're keen to see this amazing natural phenomenon, which can light up the skies between late September and early April.
Get on board
15-day 'Northern Lights and Fjords Expedition' aboard MS Maud, round trip from Dover via Stavanger, Alesund and Tromsø, departing 16 March 2021, from £2,879, hurtigruten.co.uk
No-fly cruises to the Baltics
Sailing from the UK, a single voyage to Northern Europe can encompass such diverse capitals as Stockholm, Helsinki and Tallinn – and even take you as far as St Petersburg in Russia.
From tasting chocolates, mussels or chips in Bruges to admiring the treasures of the tsars or exploring the canals of Copenhagen, a Baltic cruise offers a wealth of memories and fun.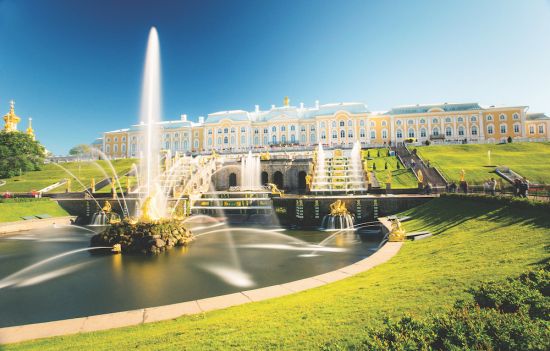 Sailing into Sweden's capital via the thousands of islands in the Stockholm archipelago is a great way to start the day. Once there, a highlight is visiting the Vasa Museum to see the wooden warship that sank shortly into its maiden voyage in 1628.
A couple of days in St Petersburg gives time to tour the Peterhof and Catherine palaces, and the Hermitage Museum, packed with treasures.
Stopping at Warnemunde in Germany allows a 12-hour round road trip to Berlin. The alternative is the small- gauge Molli steam train from Bad Doberan to the attractive seaside resort of Kühlungsborn. By contrast, Tallinn in Estonia offers an easy stroll round the quaint Old Town.
Get on board
14-night 'Scandinavia & St Petersburg' cruise aboard Celebrity Silhouette, round trip from Southampton via Stockholm, Helsinki and St Petersburg, departing 12 June 2021, from £2,209, celebritycruises.com
No-fly cruises to the Canaries
Escape the British winter and treat yourself to an extra week of sunshine with a sailing to these lovely islands off the northwest coast of Africa.
Stops on a Canary Islands cruise typically include Madeira. The region is renowned for its wine – and for the bizarre tradition of toboggan-riding down precipitous streets. Brave enough to give it a go? Recuperate with afternoon tea and a walk around the gardens at Belmond Reid's Palace hotel.
On La Palma – known as 'La Isla Bonita', or the beautiful island – you can walk around the edge of a dormant volcano. A coach tour in Gran Canaria, where Columbus heard Mass before sailing to America, might include a visit to a market or a banana plantation. Other stops can include the popular resorts of Lanzarote and Tenerife. The beauty of this voyage is that it might also include the fabulous cities of Cadiz, home of flamenco, or Lisbon, approached by sailing past a statue of Christ, inspired by the one in Rio.
If you're in the Portuguese capital, take an excursion to the Belem Tower, the nearby statue of the nation's great explorers, and the Jeronimos monastery. Make time, too, to ride a traditional tram and taste delicious custard tarts before boarding your ship for the journey home, maybe stopping at the Spanish port of Vigo on the way back to Southampton.
Get on board
11-night 'Discover the Canaries' cruise aboard Anthem of the Seas, round trip from Southampton via Lisbon, Lanzarote, Gran Canaria and Tenerife, departing 9 October 2021, from £1,462, royalcaribbean.com
Transatlantic
Relive the grand days of ocean cruising aboard the world's one true liner – Queen Mary 2 – which regularly plies between New York and Southampton.
QM2 was inspired by the traditions of transatlantic travel, and that elegance lives on in her opulent furnishings, grand corridors and sweeping staircases.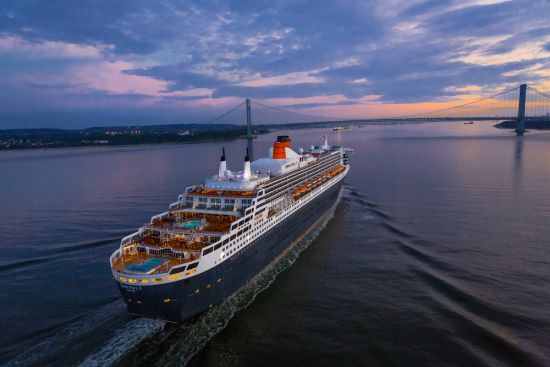 You might think that seven days at sea would be boring, but there are plenty of activities on board to keep you occupied. Speakers present fascinating lectures, and it's easy to pass hours relaxing in the spa, browsing the huge library or simply wandering around the deck. There's a ballroom and a nightclub; the food is truly first class – whether it be a leisurely breakfast or a pub lunch at the Golden Lion – and almost every night is formal, which allows plenty of time to dress up and enjoy elegant dinners.
Soon you're arriving in the heart of New York, which is shopping and sightseeing heaven. And if you book a return cruise you'll have the added joy of a harbour sailaway before the 3,400-mile voyage home, after which you'll arrive back in Southampton refreshed and free from jetlag.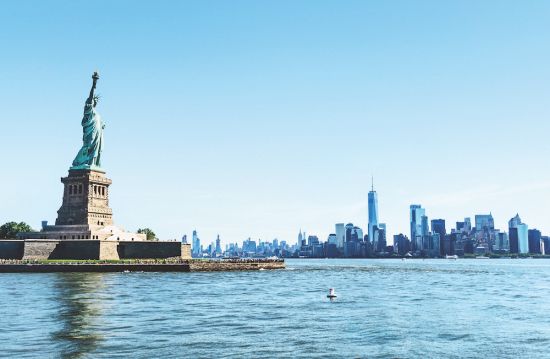 Get on board
28-night 'Transatlantic, New England & Canada' cruise aboard Queen Mary 2, round trip from Southampton via New York, Boston and Quebec, departing 24 September 2021, from £3,404. cunard.com
Round Britain
For the ultimate staycation, take the chance to explore the coast of our own beautiful country.
Every stop on a round-Britain cruise is rich in maritime history, especially Portsmouth, with its dockyard featuring Nelson's HMS Victory and Henry VIII's warship Mary Rose.
There's also Liverpool, with its grand Cunard building, from where liners used to cross the Atlantic – though the city is now more famous for a certain Yellow Submarine, with Beatles memorabilia everywhere you turn.
Belfast is a lively hub with great pubs and restaurants, while taxi drivers offer rides to see the political murals and peace walls. A longer excursion will take you to the Giant's Causeway.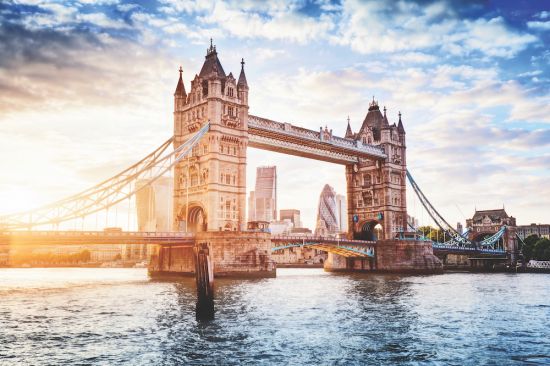 In Scotland, you might call into Edinburgh or Glasgow, or tour one of the many castles, such as Invergordon or Cawdor. Some cruises even go as far as the Orkney Islands.
Other stops on the circumnavigation can include Falmouth, Plymouth, Dublin, Newcastle and London, where a small ship might allow you to sail up the Thames and under Tower Bridge to berth next to HMS Belfast.
Princess Cruises is offering a selection of UK-based cruises next year on Crown Princess, which uses Ocean Medallion technology to speed up check-in, allow touchless stateroom entry and the ability to order drinks and food almost anywhere on board.
Get on board
12-day 'British Isles with Orkney Islands' cruise aboard Crown Princess, round trip from Southampton, via Cork, Dublin, Belfast, Glasgow, Orkney Islands and Edinburgh, departing 26 May 2021, from £999, princess.com
Mediterranean
The most popular destination for Britons cruising from the south coast is the Med. There are a couple of days at sea to start with, as you cross the Bay of Biscay and head through the Straits of Gibraltar, with the British colony often being the first port of call. Many passengers head up to the Rock, while others stock up on supplies from some very familiar UK outlets.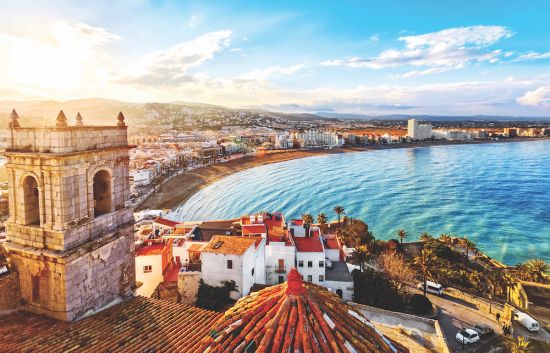 Barcelona is known for La Rambla, stretching from a statue of Columbus up a tree-lined avenue past some eye-catching Gaudí architecture. There's more of the artist's work to be seen at La Sagrada Familia cathedral and at Park Güell. Other Spanish ports might include Malaga, Cartagena or Valencia.
France offers stops such as Marseille or Nice, while Monaco boasts the millionaires' resort of Monte Carlo. After your ship moors alongside the cluster of superyachts at the marina, you're free to head to the famous casino, Prince Albert's palace or the church where his mother, the film star Grace Kelly, is buried.
The eastern Med – Italy, Croatia and Greece – is normally too far for an ex-UK cruise. To reach these shores, you might have to consider flying, adding on another itinerary – or even treating yourself to the ultimate in cruising with a round-the-world voyage.
Get on board
14-night 'Northern Europe' cruise aboard MSC Magnifica, round trip from Southampton via Cadiz, Malaga, Valencia, Palma de Mallorca, Monte Carlo, Barcelona and Lisbon, departing 7 August 2021, from £1,529, msccruises.co.uk
No-fly cruises to Iceland
Still young in geological terms, Iceland offers a snapshot of Earth's early years, with bubbling mud pools, gushing geysers and steaming vents.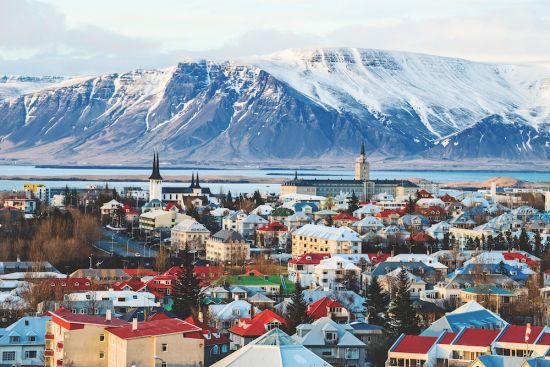 Colourful Reykjavik – the world's most northerly capital – has world-class museums, galleries and exhibitions, while foodies will enjoy the wide range of cuisine. Just outside the city you'll find the famous Blue Lagoon, a steaming pool of geothermally heated water (enjoy a drink at the swim-up bar, or experience the sensation of volcanic mud on your skin).
Around the coast, the whale-watching and birding opportunities are amazing, while the harbour town of Isafjordur makes an excellent base for exploring the country's spectacular western fjords. Visitors are spoilt for impressive waterfalls on tours inland, though it's a good idea to pack a midge net for some excursions, such as to Lake Myvatn (literally, Lake Midges).
If you fancy a voyage to the Land of Fire and Ice, it helps to be based in Scotland, as cruises sail direct from Edinburgh.
Get on board
10-night 'Icelandic Wonders & Wildlife' cruise aboard Balmoral, round trip from Edinburgh via Reykjavik, Isafjordur, Akureyri and Seydisfjordur, departing 21 July 2021, from £1,399, fredolsencruises.com
Caribbean
Are the beaches of the Caribbean luring you? Well, you can reach them without ever having to step on a plane, if you don't mind lots of sea days.
P&O Cruises has a selection of round trips from Southampton that call at islands including St Lucia, St Maarten, Dominica, Tortola and Grenada.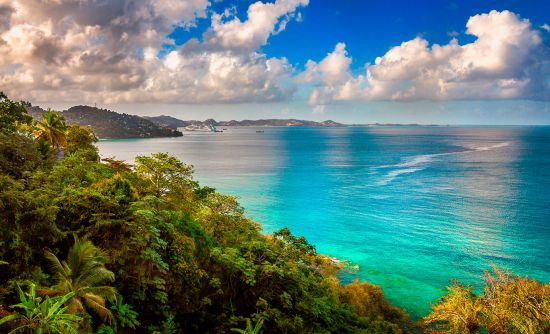 You can also visit the scenic railway on St Kitts, see the settings for TV detective series Death in Paradise on Guadeloupe or walk around Nelson's dockyard in Antigua.
Naturally there are plenty of beaches to enjoy as you sail between sun-drenched shores. For the more active holidaymakers, excursions can also include horse-riding, scuba diving and submarine trips. Your children will have lots to do on board, too, thanks to excellent kids' clubs. If you don't fancy the whole return voyage, there's always the option to sail one way and fly back the other.
Get on board
35-night 'Caribbean' cruise aboard Ventura, round trip from Southampton via Madeira, Barbados and Grenada, departing 3 January 2022, from £3,503, pocruises.com