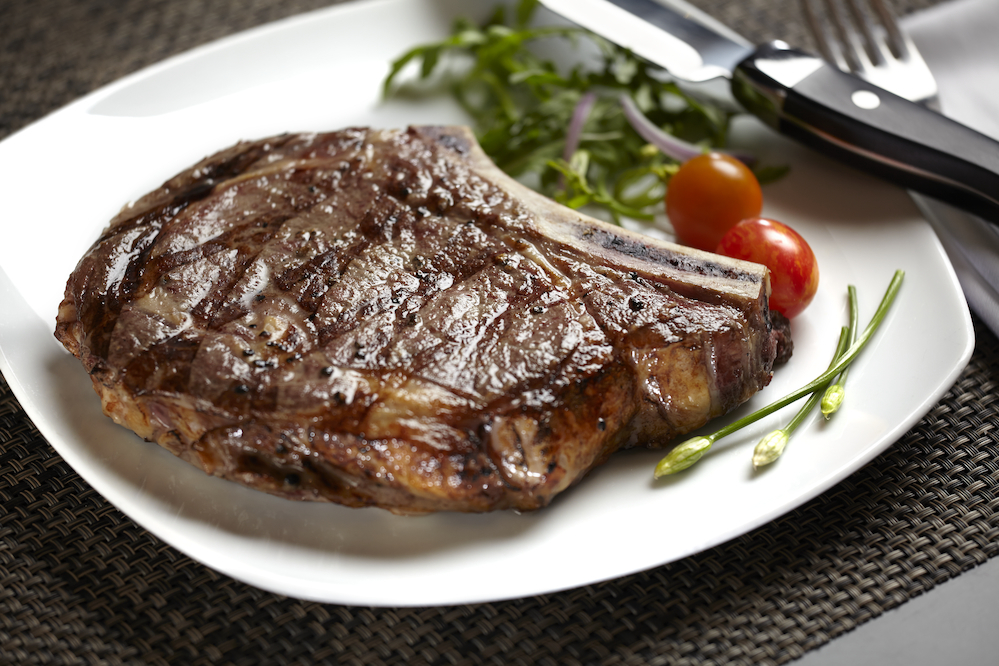 Norwegian Cruise Line switches speciality restaurants to à la carte pricing
Norwegian Cruise Line has announced it is to move away from cover charges in most of its speciality restaurants with the introduction of à la carte pricing. At Cagney's Steakhouse, the $29.95 (£19.20) per person cover charge (excluding gratuities) will be replaced with per-item charges. Starters on the new à la carte menu will range
Norwegian Cruise Line has announced it is to move away from cover charges in most of its speciality restaurants with the introduction of à la carte pricing.
At Cagney's Steakhouse, the $29.95 (£19.20) per person cover charge (excluding gratuities) will be replaced with per-item charges. Starters on the new à la carte menu will range from $4.99 (£3.20) to $7.95 (£5.10) and main courses will vary between $17.99 (£11.50) and $29.99 (£19.20). Ordering the most expensive main course alone would almost cost as much as the current cover charge while a two-course meal consisting of the cheapest items on the menu could result in a small saving.
Le Bistro will lose its $19.99 (£12.80) per person cover charge in favour of a menu where main courses start from $15.99 (£10.25) per dish. La Cucina will follow suit with a loss of the $14.99 (£9.60) per person cover charge and the introduction of à la carte pricing with main courses starting from $12.99 (£8.32) each.
Moderno Churrascaria and Teppanyaki will keep their cover charges and will be priced at $19.95 (£12.80) and $29.95 (£19.20) respectively
Public reaction so far has been predominantly negative with many complaining about the perception of ever-increasing additional on-board charges. Some have warned that these changes will persuade more people to confine themselves to the complimentary restaurants and buffets, leading to longer queues and less income for the cruise line.
Norwegian is to introduce a 'Speciality Dining Package' to replace their 'Ultimate Dining Package', available to book from 1 August. Prices will be dependent on the voyage length. For example a seven-night package would cost $119 (£76.10) per person. This would allow guests to dine in La Cucina, Le Bistro and Cagney's Steakhouse at no additional charge, or Bayamo by Jose Garces for an additional fee of $15 (£9.60).
The changes will be first introduced to Norwegian Escape in October. Ocean Blue on Norwegian Breakaway and Norwegian Getaway will also begin offering à la carte options on 3 October, and the new à la carte dining will be available fleet-wide beginning 1 January 2016.
In late April Royal Caribbean replaced the cover charge model with à la carte pricing at Jamie Oliver's Jamie's Italian at Sea on Anthem of the Seas, before swiftly changing it back just six weeks later. It will be interesting to see if disgruntled passengers ultimately force Norwegian Cruise Line into a U-turn on this, just as they did with the line's plans to ban passengers from taking food from restaurants and buffets to eat elsewhere.
(Photo credit to Norwegian Cruise Line)