Search for your ideal Cruise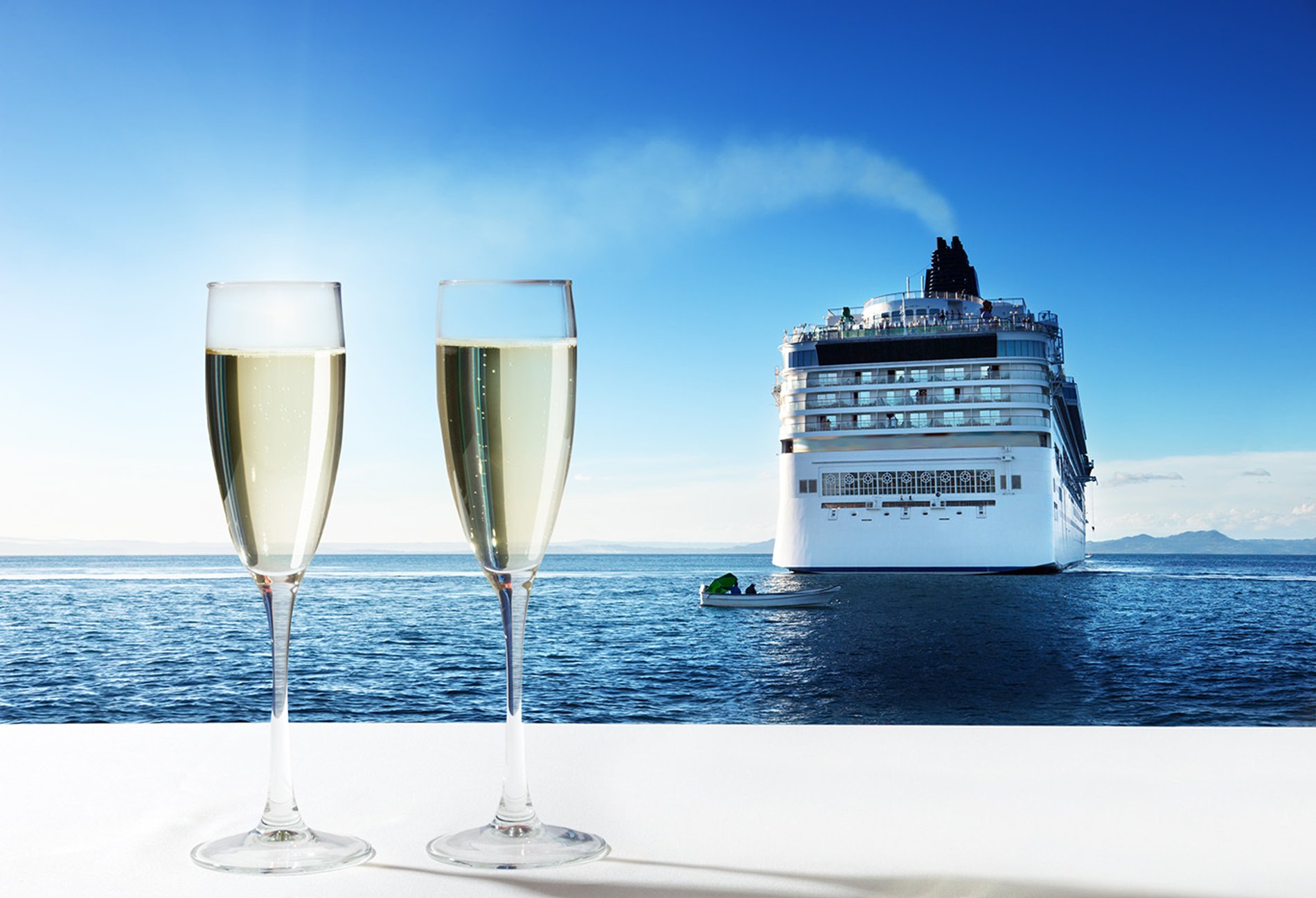 On The Up: How to get a cruise ship upgrade
Get a taste of the high life without paying a penny more with our handy guide to getting a cruise ship upgrade
Get a taste of the high life without paying a penny more with our handy guide to getting a cruise ship upgrade
We've all heard how dressing for first class even though our ticket is economy, joining loyalty schemes and travelling at quieter times can result in an upgrade on flights. But just how easy is it to sail into a superior cabin without paying any extra on the cruise ship of your choice?
Most of us dream of embarking and hearing the magic words: "Forget the inside cabin you booked, we've found you something much nicer."
Well, it does happen. And to find out how to stack the odds in your favour, we spoke to frequent cruisers, industry experts and former crew to get their top tips on bagging that coveted but elusive upgrade.
SATISFACTION GUARANTEED?
You may never venture inside the ship's casino, but there's one gamble you might consider if you're hoping for an upgrade. Unlike a conventional reservation where you get a cabin assigned immediately, a "guarantee cabin" booking means you're not allocated a particular room, only a category of accommodation. As a result, you could end up anywhere on the ship in that level of stateroom. But the upside is that when you finally receive your cabin number – which can be as late as the day before sailing – you may find you've been upgraded.
Although each cruise line has a different upgrade policy, the guarantee ploy works when the category of accommodation you've asked for is full and the cruise line has little choice but to offer you something better. But always remember this is a gamble, so don't try it if you prefer a particular position on the ship, and never book a level of accommodation that you won't be happy to stick with if the upgrade fairy doesn't call.
OFFERS YOU CAN'T REFUSE
Keep an eye on cruise lines' websites for deals, as well as scanning magazines and newspapers, especially as the date of your preferred sailing approaches. Sometimes you'll be offered a free upgrade when you book – for example, you might pay for an inside room and get a balcony. Vigilance pays, says Simone Clark of cruise agents Iglu.com, especially if your holiday plans are flexible and you can take off – or not – at short notice. Look out for Wave Season (December to March) bargains, too.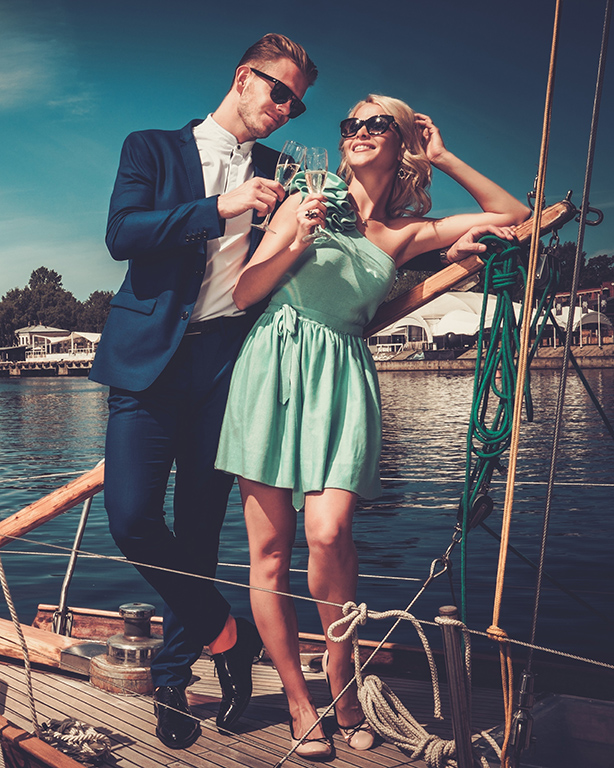 That view is endorsed by Giles Hawke, chief executive of Cosmos Tours and Avalon Waterways UK (he also used to work for MSC). "Look out for upgrade offers – things such as balcony bonanzas, outside for the price of an inside, early booking offers, best available cabin," he says. "All of these give you access to a higher-grade cabin for a lower price. Normally these are genuine offers rather than manufactured, and customers benefit by not paying the full upgrade price."
Another senior industry source adds: "Leave it until the very, very last minute and see if a deal is available when cruise lines are looking to complete their 100 per cent occupancy. Often it's the lowest grade cabins that are sold in this way, but sometimes there can be great deals available – although cruise lines tend to upgrade early bookers, so latecomers get the less desirable space."
EARLY DOES IT
Last-minute deals have their place, but if you reserve your cabin soon after it goes on sale, the price may drop as embarkation draws near. In those circumstances you're in a good position to ask for an upgrade as compensation (if you book through a travel agent, they should monitor this for you). This is an especially good tactic if you're cruising off peak, when the ship may not be full. Frequent cruiser Patricia Dempsey says: "I was upgraded from oceanview to balcony on P&O's Aurora because the price dropped and they offered an upgrade or onboard credit."
Booking your next cruise even further ahead – while you're still enjoying your current one – may also land you a promotional upgrade (paying the price of an inside cabin, for example, and getting a balcony stateroom).
YOUR VERY FIRST TIME?
Like many industries, cruise companies often favour new customers in the hope that they'll become regulars. Patricia Dempsey struck lucky again when she was upgraded from oceanview to balcony on Navigator of the Seas. "It was my first time with Royal Caribbean," she says, "so maybe that's why I got the upgrade. I've never had another one!"
LOYALTY PAYS
At the other end of the scale, cruisers who stick faithfully with a particular company can expect the occasional reward. As with airlines' loyalty programmes, the more you travel with a particular cruise line, the more likely you are to be offered a free or discounted upgrade. For Holland America fan Jill Cook, loyalty paid off when she was bumped up acouple of categories on her oceanview stateroom, then upgraded to a balcony just before sailing."It was wonderful," she says. "There was no explanation and I didn't ask for one, but I have cruised numerous times – I am a 4-star [the second highest loyalty tier] – which probably helps."
Celebrity Cruises is one line that offers its loyalty club members a one-category upgrade, subject to conditions, and some cruise lines honour the loyalty rewards of their rivals, so if you've accumulated some serious sea miles, even with another line, don't be afraid to mention it.

KNOW YOUR SHIP
Study deck plans and price lists closely, and you may be able to "upgrade" yourself for little or no extra cost by choosing a better cabin in what the cruise line thinks is a less desirable location – perhaps at the front or back of the ship, or further from the lift. These judgements can be quite subjective, and it's a matter of deciding what's important to you. For example, says Giles Hawke, "Some cruise lines price the cabins below noisy public areas a bit cheaper, even if they are exactly the same as more expensive cabins elsewhere. So if you're a sound sleeper or you know you'll be sitting in the lounge until late at night, why not go for one of these?"
Another cruise executive suggests a more daring ploy: "Look on a cruise forum and see which cabins people complain about on your chosen ship. Then choose one of these, especially if you know people have previously been upgraded or compensated in that cabin!"
This might work, but be careful – if the ship is full and you can't be upgraded, you will be sailing in a cabin that you might not like.
USE YOUR CREDIT
If you have enough onboard credit, you might be able to put it towards an upgrade – but not until you get on board.
GOING SOLO?
If you're travelling alone and don't want to pay the single supplement (who does?) look for "single shares". Yes, you may end up sharing a cabin – but if another single traveller isn't booked or matched with you, you may get a cabin to yourself without paying the extra.

YOUR SPECIAL DAY
On honeymoon, celebrating a significant birthday or marking an anniversary? Yes, you and probably dozens of other people on board. But it's worth mentioning your big day at the time of booking, just in case – especially if you fit one of the other categories above, such as being new to cruising, or a seasoned traveller on a loyalty programme.
ANY COMPLAINTS?
If you have a legitimate grumble about your accommodation that can't be resolved – for example an obstructed view that you weren't warned about, or a leaky toilet – raise the issue and you might just be moved to an altogether better room.
BE LUCKY
While all the tips and suggestions above are well worth trying, it's important to realise that there is never a guarantee of a better cabin unless it comes as part of a deal. Booking an inside room and being upgraded to a suite is highly unlikely – unless you're Jane McDonald – so always make sure that you're happy with your first choice, as it may not be possible to change it.
Having said that, an upgrade can still drop into your lap, apparently by chance. Cruiser Anthony Marshall was bumped up from a C2 Caronia stateroom on QE2 to a Princess Grill suite, which comes with exclusive lounge access and its own speciality dining room. "We got upgraded at the terminal and it was a complete surprise," he says. "But it was the best food I've had at sea."
Finally, if all else fails, there's always the luck of the Irish. Dublin-based journalist Philip Nolan explains: "I got upgraded once, on a cruise I'd booked and paid for privately. We were moved from standard oceanview with no balcony to an owner's suite, because the accommodation manager was from Ireland and decided to upgrade a fellow countryman!"