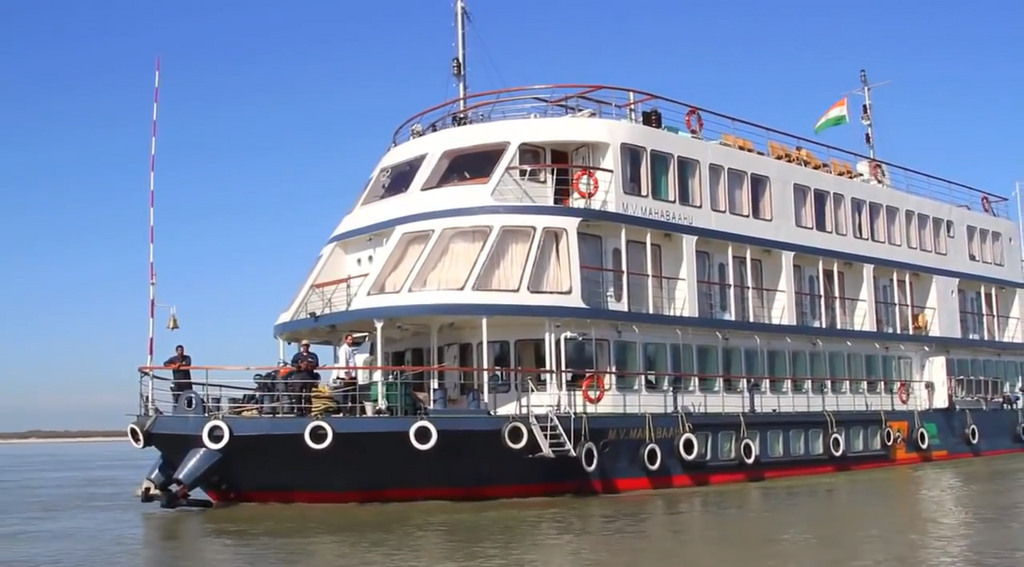 Pandaw River Expeditions offers 14-night exploration of Bhutan
Luxury river cruise adventures company Pandaw River Expeditions has announced a new 14-night Bhutan and the Brahmaputra itinerary which will explore the ancient kingdom of Bhutan, one of the world's most intriguing countries. The 14-night expedition includes seven-nights of land-based accommodation with a two-night stay at the Taj Bengal Hotel, a two-night stay at the Druk
Luxury river cruise adventures company Pandaw River Expeditions has announced a new 14-night Bhutan and the Brahmaputra itinerary which will explore the ancient kingdom of Bhutan, one of the world's most intriguing countries.
The 14-night expedition includes seven-nights of land-based accommodation with a two-night stay at the Taj Bengal Hotel, a two-night stay at the Druk Hotel, a one-night stay at the Damchen Resort and a two-night stay at the Tashi Namgay.
It also includes a seven-night sailing on-board the 46-passenger MV Mahabaahu on the Brahmaputra River.
The expedition offers a variety of activities including:
A panoramic flight into the Himalayas to Paro.
A pony trek through stunning mountain scenery to Taktsang Monastery, the most famous of Bhutanese monasteries, which can be observed from a viewpoint nearby.
A visit to the UNESCO accredited Kaziranga National Park where guests can enjoy a safari on elephant searching for the elusive Greater One-Horned Indian rhinoceros and Indian tiger.
A small boat journey to discover of the charming village of Biswanath Ghat.
A boat safari on the Eastern range of Kaziranga to observe wildlife.
There will be many other excursions available including visits to St Paul's Cathedral, Mother Teresa's House, Thimphu and the Memorial Chorten, Tashichhodzong, to explore the beautiful medieval fortress housing most of the Government's office and King's Throne room, Khamsum Yulley Namgyel Chorten, a newly built stupa and the Shiva Dol, the highest Shiva temple in India built in 1734.
Three sailings have been scheduled for 15 November 2015, 7 February and 6 March 2016. Land/cruise only prices start from £3,495 per person based on two sharing a twin room and cabin without a balcony, subject to availability.
(Photo credit to Pandaw Cruises)