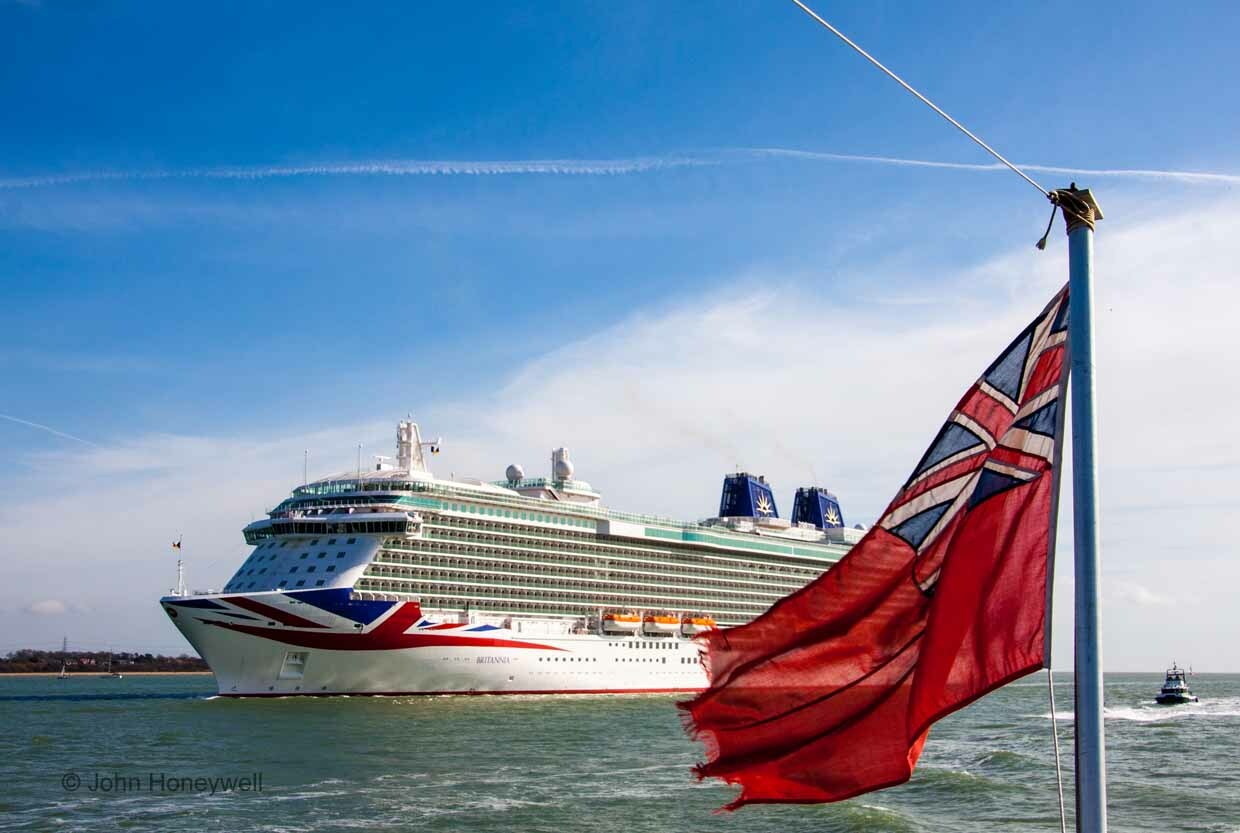 Blue skies, crowds and water spouts welcome Britannia to her Southampton home
The weather could hardly have been kinder as Britannia arrived in her home port of Southampton for the first time today. Well, it could have been a bit warmer, but the sun shone from a clear blue sky and the wind dropped just enough to allow The Tigers parachute display team from the Princess of
The weather could hardly have been kinder as Britannia arrived in her home port of Southampton for the first time today. Well, it could have been a bit warmer, but the sun shone from a clear blue sky and the wind dropped just enough to allow The Tigers parachute display team from the Princess of Wales's Royal Regiment to jump from a plane, trailing a giant Union Flag.
Even that was a lot smaller than the flag emblazoned across the bow of P&O Cruises' new flagship, the largest cruise ship built for the UK market.
A flotilla of small boats gathered at Calshot Spit and accompanied Britannia as she sailed into Southampton Water from about midday. Crowds gathered at Southampton's Town Quay and Mayflower Park as the ship arrived with its horn blaring and a group of officers gathered on the bow.
A week of lavish inaugural events lies ahead, with The Queen officially naming Britannia on Tuesday morning, before the maiden voyage departs next Saturday.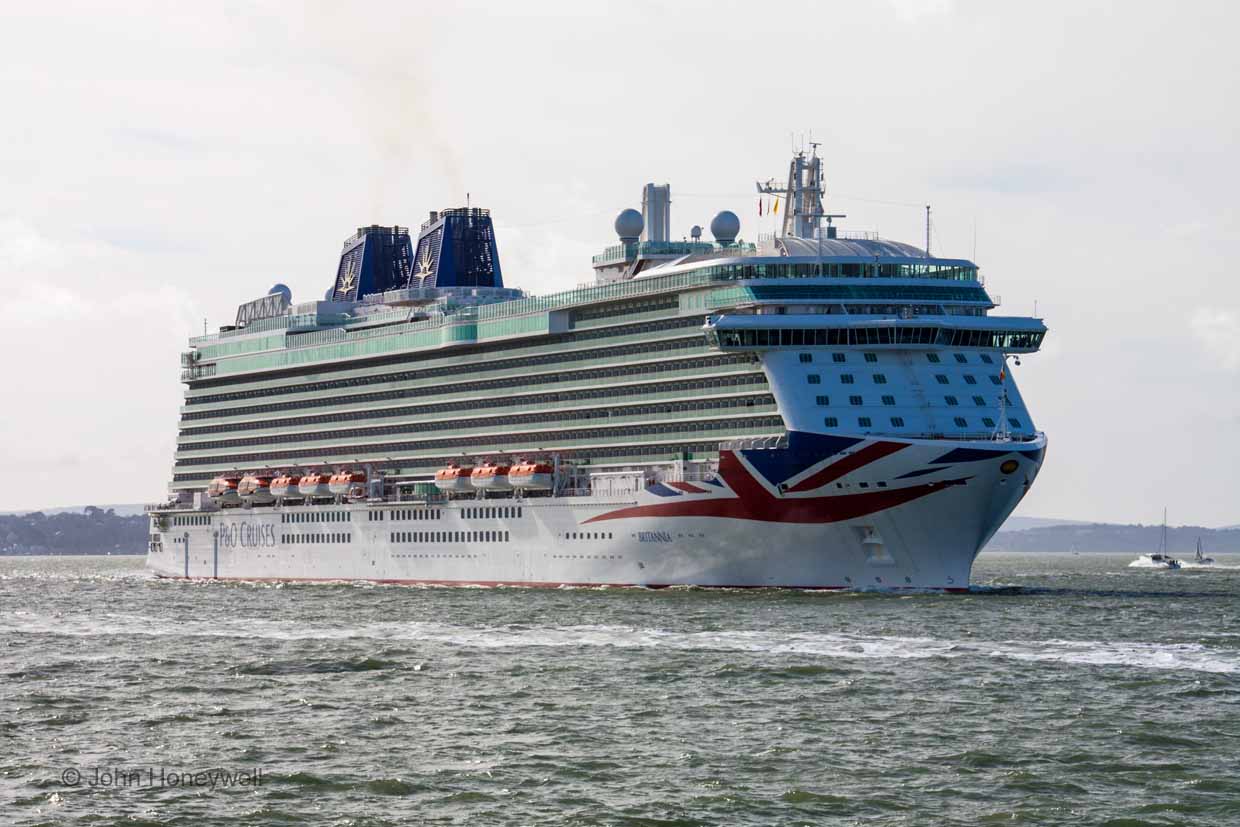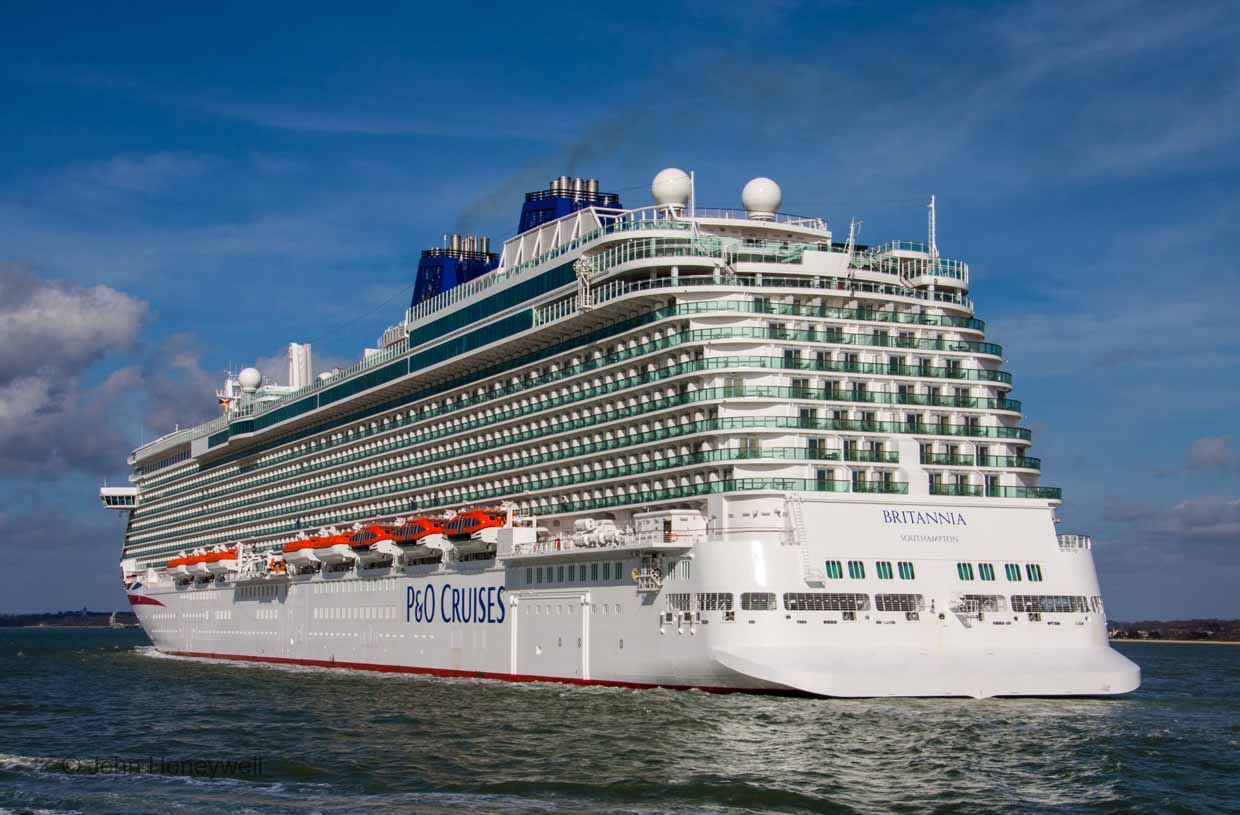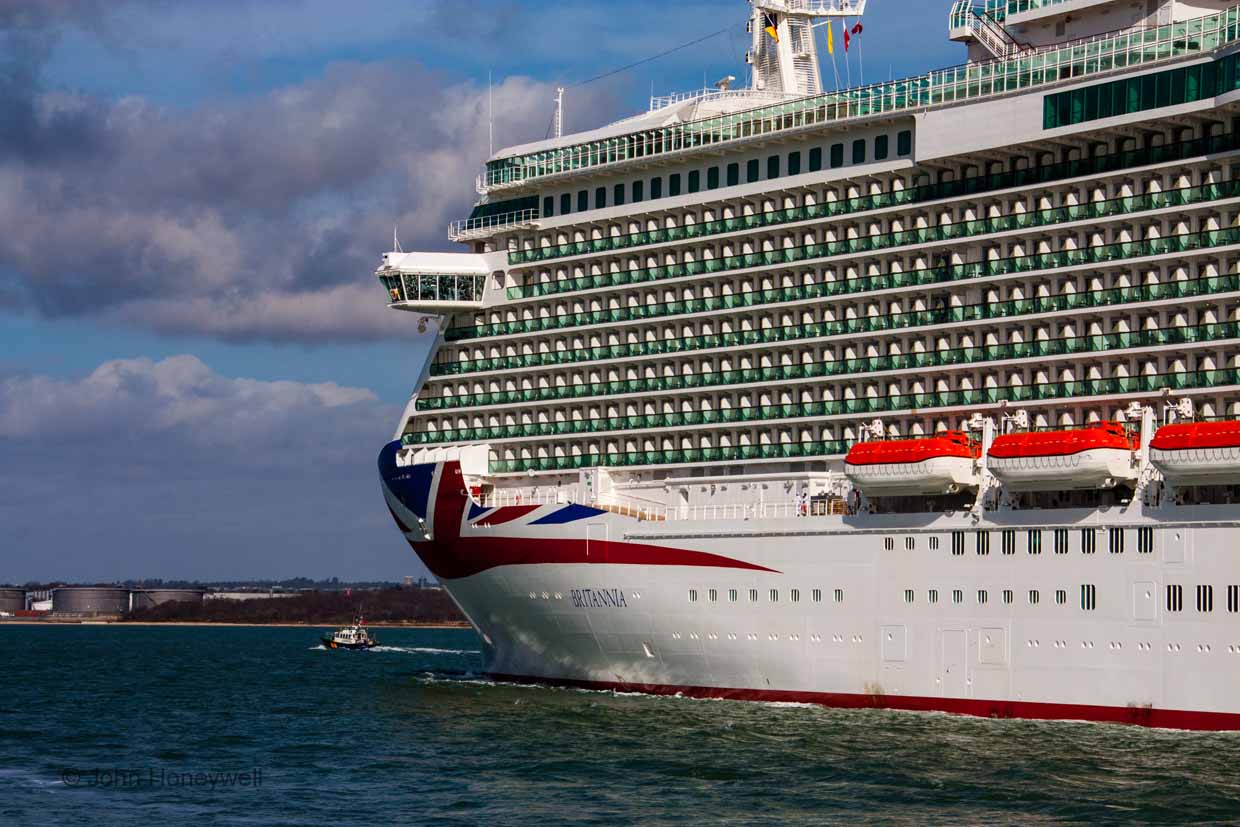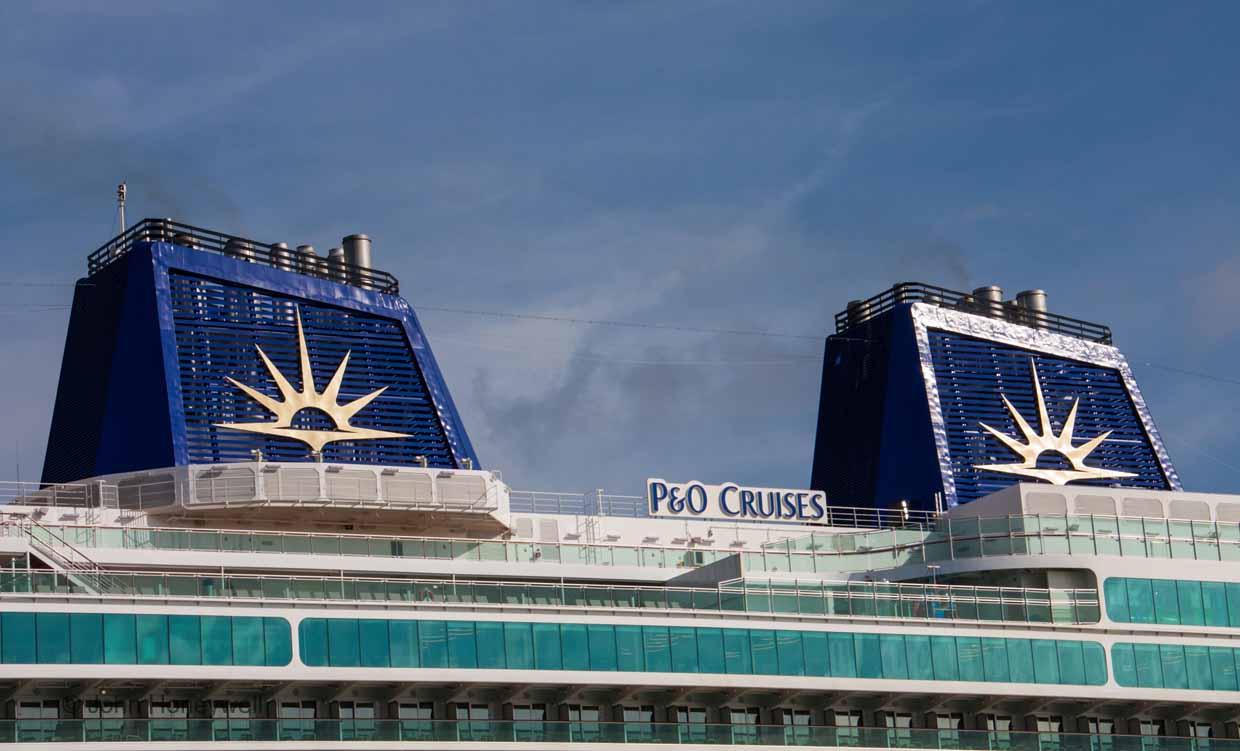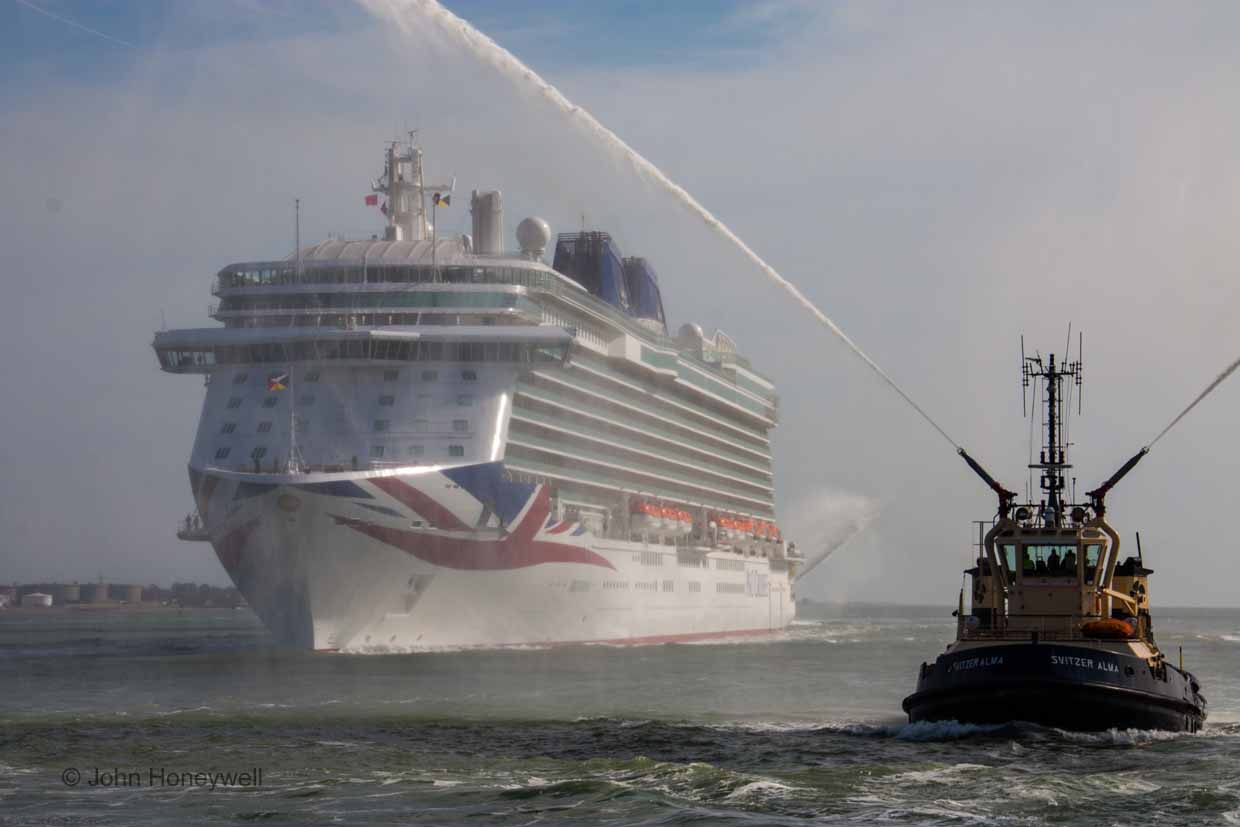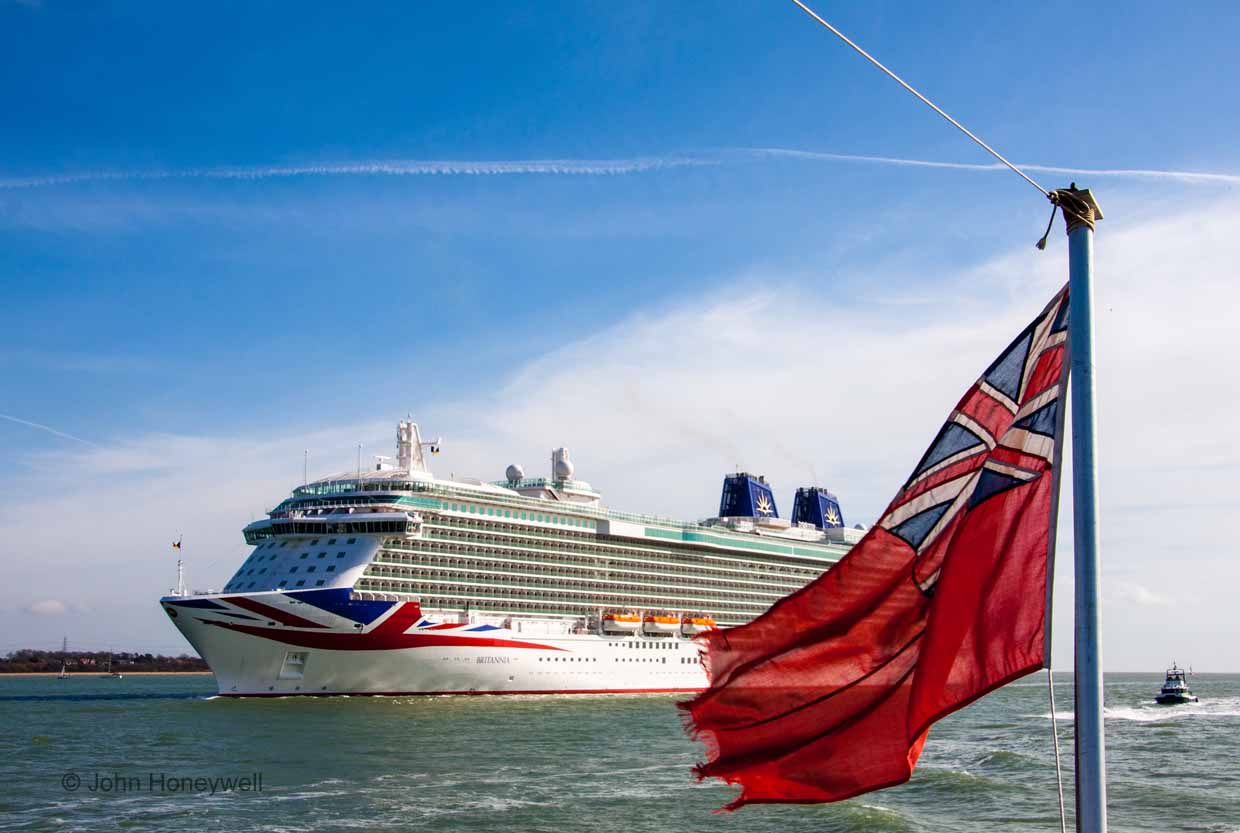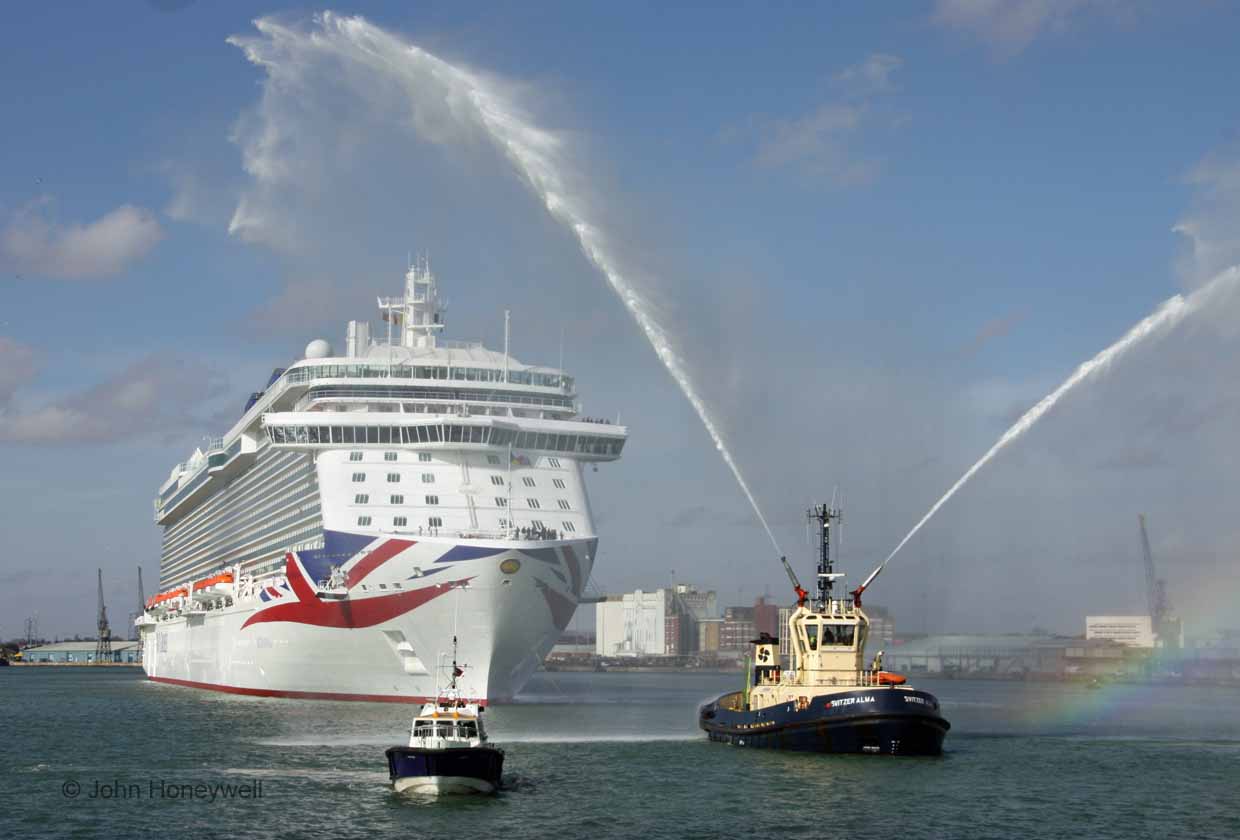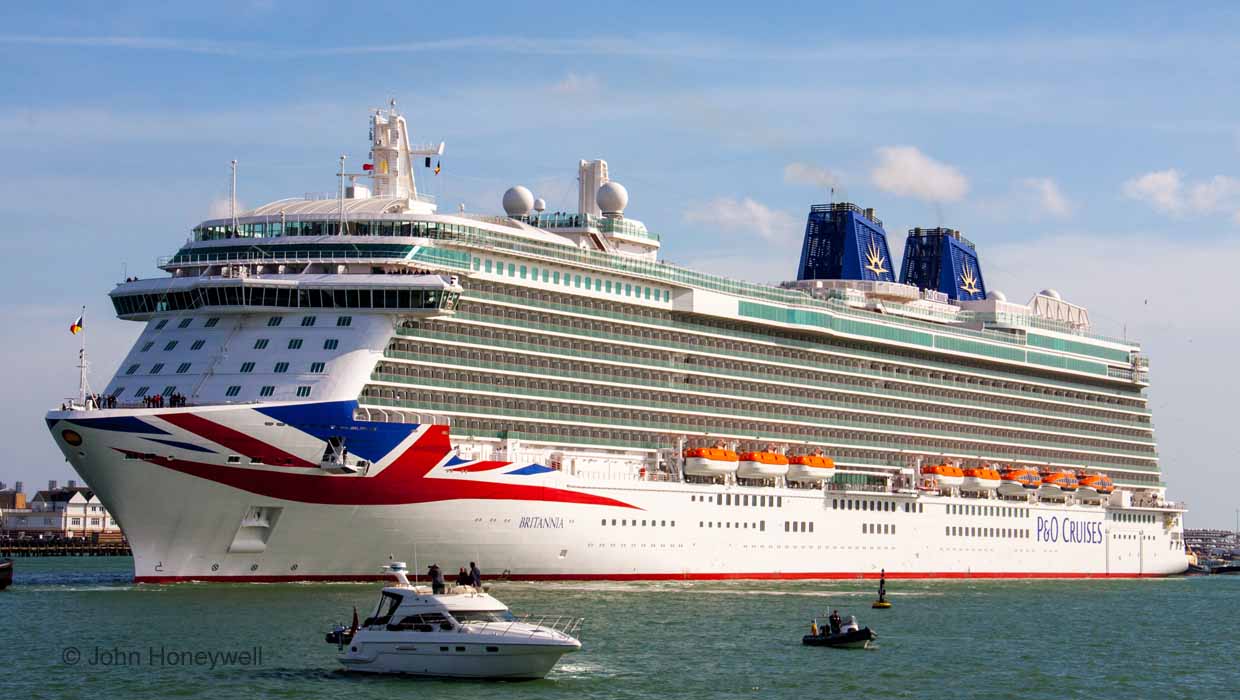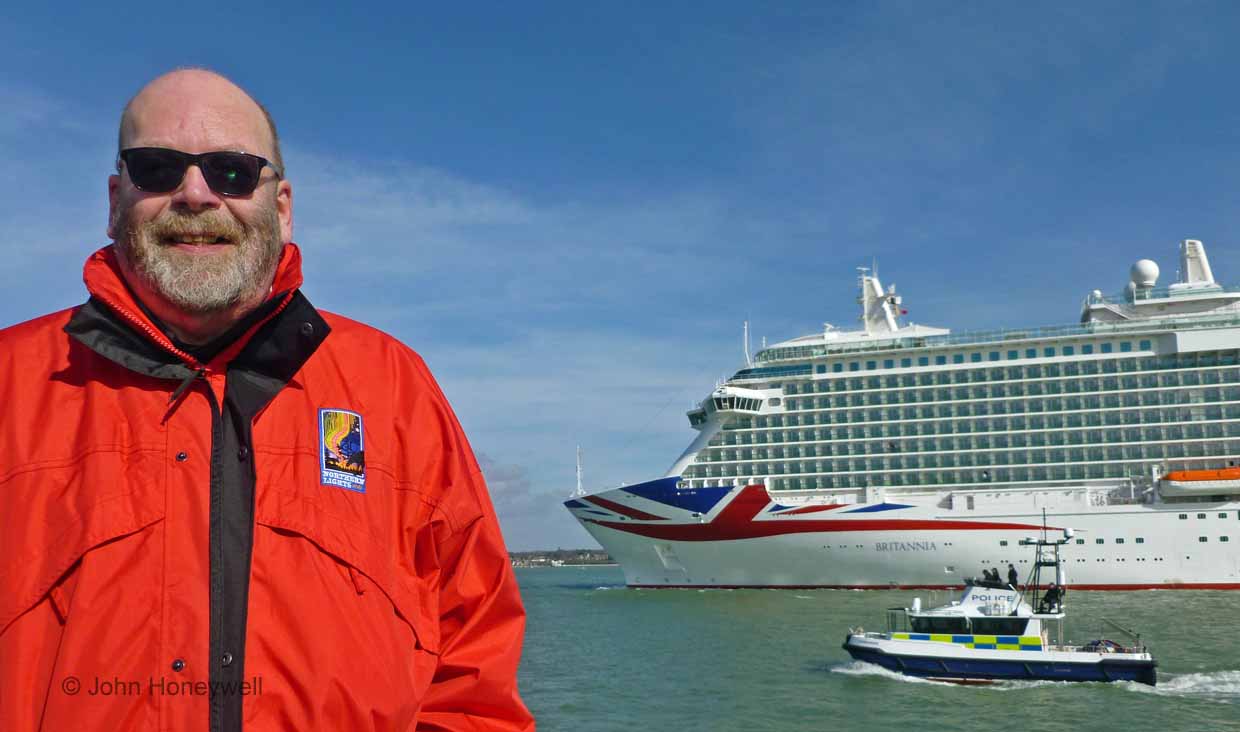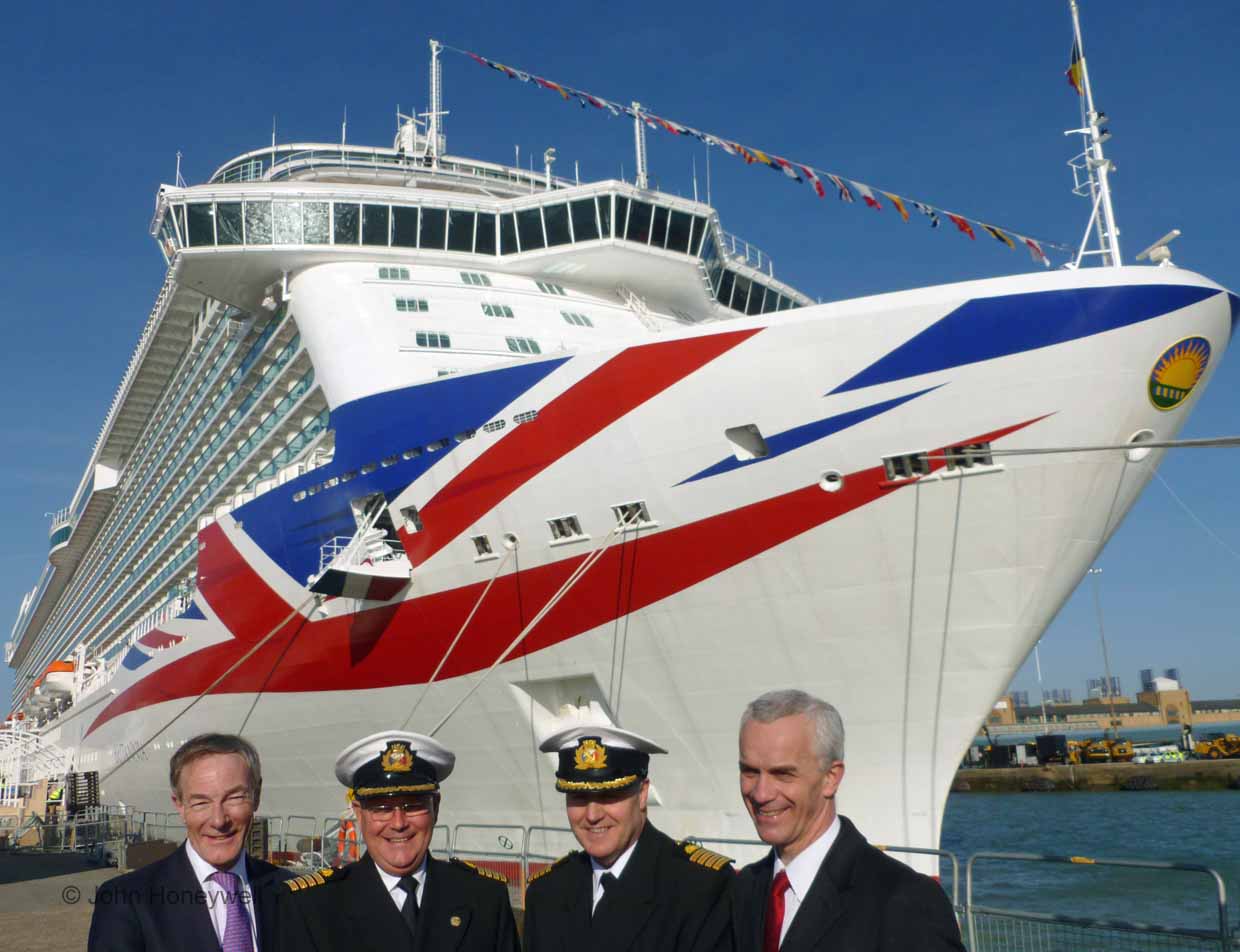 (Photo credits to John Honeywell)