Search for your ideal Cruise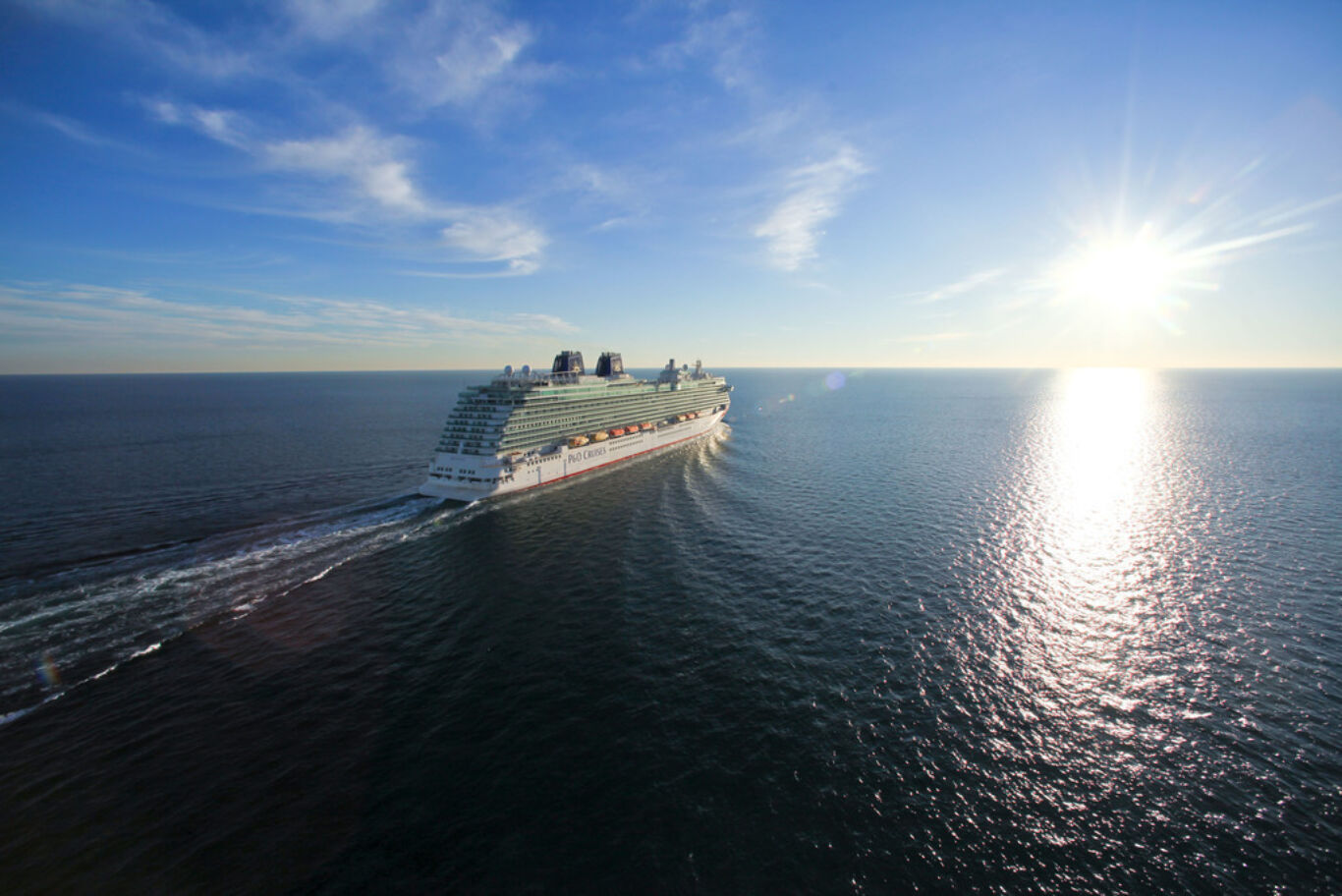 P&O Cruises launches its biggest holiday programme for 2017/18
P&O Cruises will soon open up bookings for 2017/18 as the cruise line launches its biggest and most varied holiday collection yet. The 2017/18 itineraries offer greater choice with new destinations, more no-fly cruises sailing from the UK, more discovery cruise options, a 2018 world cruise collection, scenic cruising, special event cruises, new seven- and
P&O Cruises will soon open up bookings for 2017/18 as the cruise line launches its biggest and most varied holiday collection yet.
The 2017/18 itineraries offer greater choice with new destinations, more no-fly cruises sailing from the UK, more discovery cruise options, a 2018 world cruise collection, scenic cruising, special event cruises, new seven- and 14-night Mediterranean fly-cruises from Malta, and a choice of Greek island cruises.
There will be five maiden calls to Olibia, Italy; Sibenik, Croatia; Trapani, Italy; Chania and Crete.
A total of 13 discovery cruises will be offered, with cruises spanning 12 to 19 nights available on-board mid-sized ships Oriana, Arcadia and Aurora. These will be primarily based in the Western and Central Mediterranean, with one 'Iberia and Canary Islands' cruise and one Baltic cruise.
P&O Cruises will continue to offer no-fly cruises from Southampton year round. From here guests can sail to the Mediterranean, the Canary Islands, the Norwegian Fjords, and Iberia.
New Mediterranean fly-cruise itineraries will depart weekly from Malta sailing to Western, Eastern and Central Mediterranean ports.
In 2018 Arcadia will sail a 99-night western circumnavigation; Aurora will take in Cape Horn to tour South America for 65 nights; and Oriana will sail around the Caribbean and America on a 50-night Discovery cruise.
P&O Cruises has also looked to expand its itineraries that take in a selection of festivals and events to appeal to those guests with special interests. Highlights for 2017 include:
Madeira Flower Festival – 12-night Atlantic Coasts and Islands on Britannia departing on 7 May.
Monaco Grand Prix – A 14-night Mediterranean cruise on Oceana departing 18 May; a seven-night Mediterranean cruise on Oceana departing on 25 May; and a 14-night Mediterranean cruise on Oceana also departing on 25 May.
Kiel Week – 14-night Northern cruise on Arcadia departing on 18 June.
Copenhagen Jazz Festival – 14-night Northern cruise on Aurora departing on 2 July.
Monaco International Fireworks – 14-night Mediterranean cruise on Britannia departing on 22 July.
Naples PizzaFest – 14-night Mediterranean cruise on Ventura departing on 1 September.
The cruise line has added more scenic cruising to its 2017/18 programme which will include a partial transit of the Panama Canal, cruising past south Cornwall; into New York past the Statue of Liberty, Staten Island and Brooklyn Bridge; along the St Lawrence River into Quebec; through the Messina Strait; past Sognefjord, Geirangerfjord, Auralsfjord, Innvikfjorden, Lustrafjorden, Nordfjord, Romsdalsfjord, Storfjorden, Sunnylsvfjorden; and through the Oslo Fjord and the second largest archipelago in the Baltic into Stockholm.
The new itineraries will go on sale to Top Tier Peninsular Club members from Thursday 31 March and on general sale from Monday 4 April. Prices for 2017 cruises will start from £599 per person for a seven-night cruise from Southampton. As a launch offer the cruise line will offer a five percent past guest discount or 10 percent discount on Captain's Choice cruises on Select Price 2017/2018 holidays booked by 31 May 2016.
(Photo credit to P&O Cruises)