Search for your ideal Cruise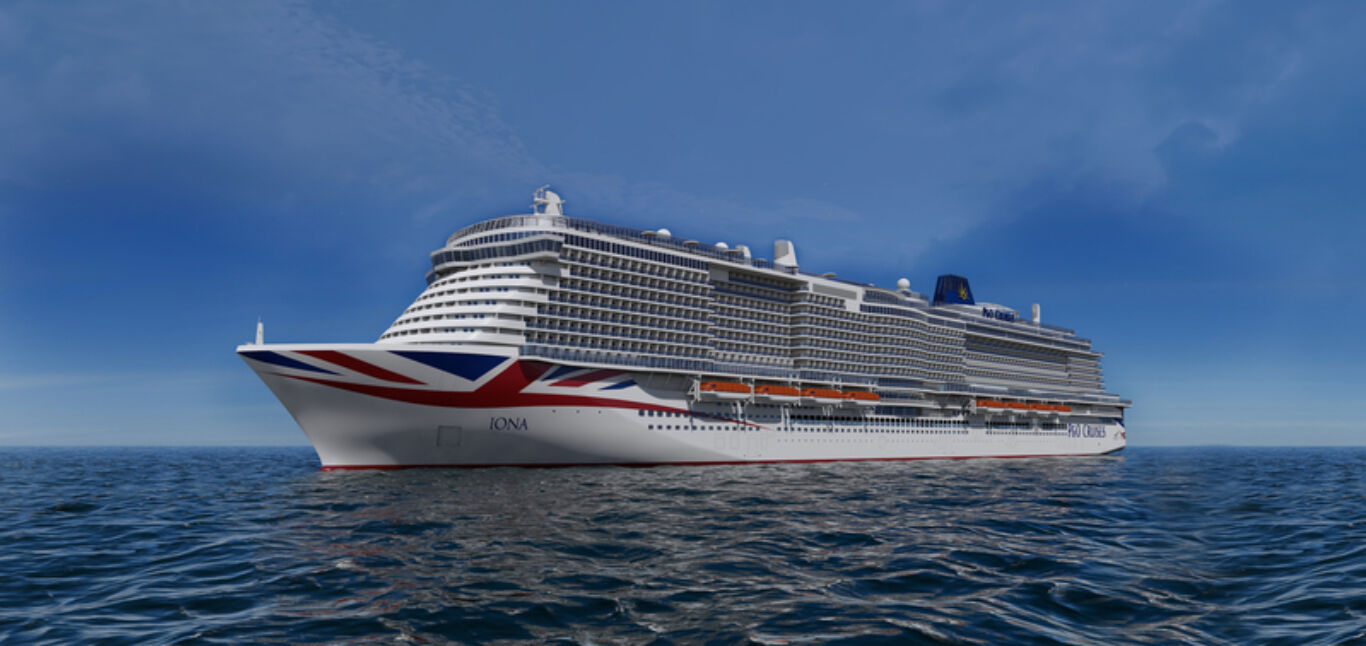 P&O Cruises recruits global experts for Iona interior design challenge
P&O Cruises has begun Britain's biggest interior design challenge to furnish and decorate its newest ship Iona. The ship will also be Britain's biggest art gallery at sea, with more than 4,600 works of art being commissioned for display. Iona, which launches in 2020, will benefit from the expertise of the world's leading engineers, architects
P&O Cruises has begun Britain's biggest interior design challenge to furnish and decorate its newest ship Iona.
The ship will also be Britain's biggest art gallery at sea, with more than 4,600 works of art being commissioned for display.
Iona, which launches in 2020, will benefit from the expertise of the world's leading engineers, architects and designers, brought together for the first time to create a ship that will truly make the sea the star, with its vast glass walls giving panoramic views. Each expert is delivering new innovations to enhance the guest experience.
In a just released short film, these seven luminaries shed light on their contribution to Iona, taking viewers deep into the collaborative process. From the design and build of the glass SkyDome, to collecting millions of pounds worth of art to complement Iona's naturally lit social spaces – each expert will help bring Iona to life, as the ship is under construction in Germany.
Those eager to know more can gain valuable insight from those creating the new ship. They'll discover more about Iona's wide decks and outside spaces and its light filled atrium framed by three storey high glass walls. P&O Cruises senior vice president, Paul Ludlow promised there will be 'extraordinary spaces for eating, drinking, dancing and relaxing.'
Contributors include:
P&O Cruises director of hotel design and projects, Alison Clixby: Heading up the team of experts and design process, Alison explains the inspiration and ideas behind Iona's interiors and the challenges that come with furnishing a ship of such size.
Art curator, Tom Tempest-Radford: Tom, who also curated the collection on P&O Cruises Britannia, is currently sourcing the biggest collection of art for the largest ship ever curated for the British market. Much of the art takes its inspiration from the sea, the wonder of nature and the sense of being outdoors.
Richmond International director, Terry McGillicuddy: The company behind the innovative Conservatory Mini-Suites. Iona will have 95 of these suites, each one delivering a new experience for P&O Cruises guests, offering unparalleled views and a relaxing environment. The conservatory-style room gives an extension to the cabin, with flexibility and a distinct space for relaxation and socialising, while enjoying the connection to the sea and landscape.
Jestico + Whiles director, James Dilley: This is the first project in the cruise industry for the company which helped create W Hotel (London), Aqua Shard (restaurant in the Shard) and The Yas Hotel (Abu Dhabi). Jestico + Whiles is responsible for the Grand Atrium which will be at the heart of Iona. With triple height bay windows and panoramic views to the sea, the Grand Atrium unites three decks, served by a spiralling silver and stone staircase, offering a journey to a choice of "destinations."
Meyer Werft shipyard managing director, Tim Meyer: Tim explains the intricacies of building Iona, which features P&O Cruises' "green cruising" design. It is one of the first generation of cruise ships to be powered by Liquefied Natural Gas, which will significantly reduce emissions.
Partner Ship Design senior project manager, Franz-Josef Wolf: PSD is responsible for creating the multiple-use elements of SkyDome, which will offer a unique space whatever the weather. By day, guests will be able to relax and dine informally; by night there will be aerial performances, immersive shows and deck parties.