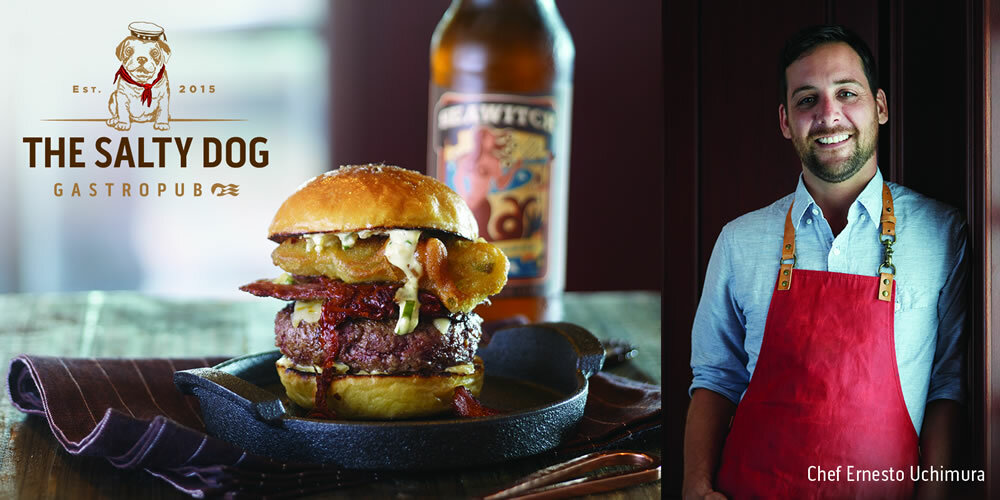 Princess Cruises introduces The Salty Dog Gastropub
Princess Cruises has announced it has opened a new gastropub, named The Salty Dog, aboard Crown Princess with two more to follow by mid-December. The $19 (£12.30) per person cover charge restaurant is located within the Wheelhouse Bar and pairs gourmet small dishes inspired by pub favourites with craft beers, cocktails and wines. The Salty
Princess Cruises has announced it has opened a new gastropub, named The Salty Dog, aboard Crown Princess with two more to follow by mid-December.
The $19 (£12.30) per person cover charge restaurant is located within the Wheelhouse Bar and pairs gourmet small dishes inspired by pub favourites with craft beers, cocktails and wines. The Salty Dog Gastropub first launched aboard Crown Princess last month and its menu was developed in collaboration with chef Ernesto Uchimura.
Guests can choose three small plates from menu featuring new twists on classic pub dishes. Plates include Pale Ale Pork Cheeks, Spicy Stout Short Ribs, Wild Mushroom Sauté, and Lobster Mac and Cheese. The Ernesto burger features a rib eye and short rib beef patty, grilled pork belly, caramelised kimchi, beer battered jalapeño, charred onion aioli, topped with cave aged Gruyère cheese.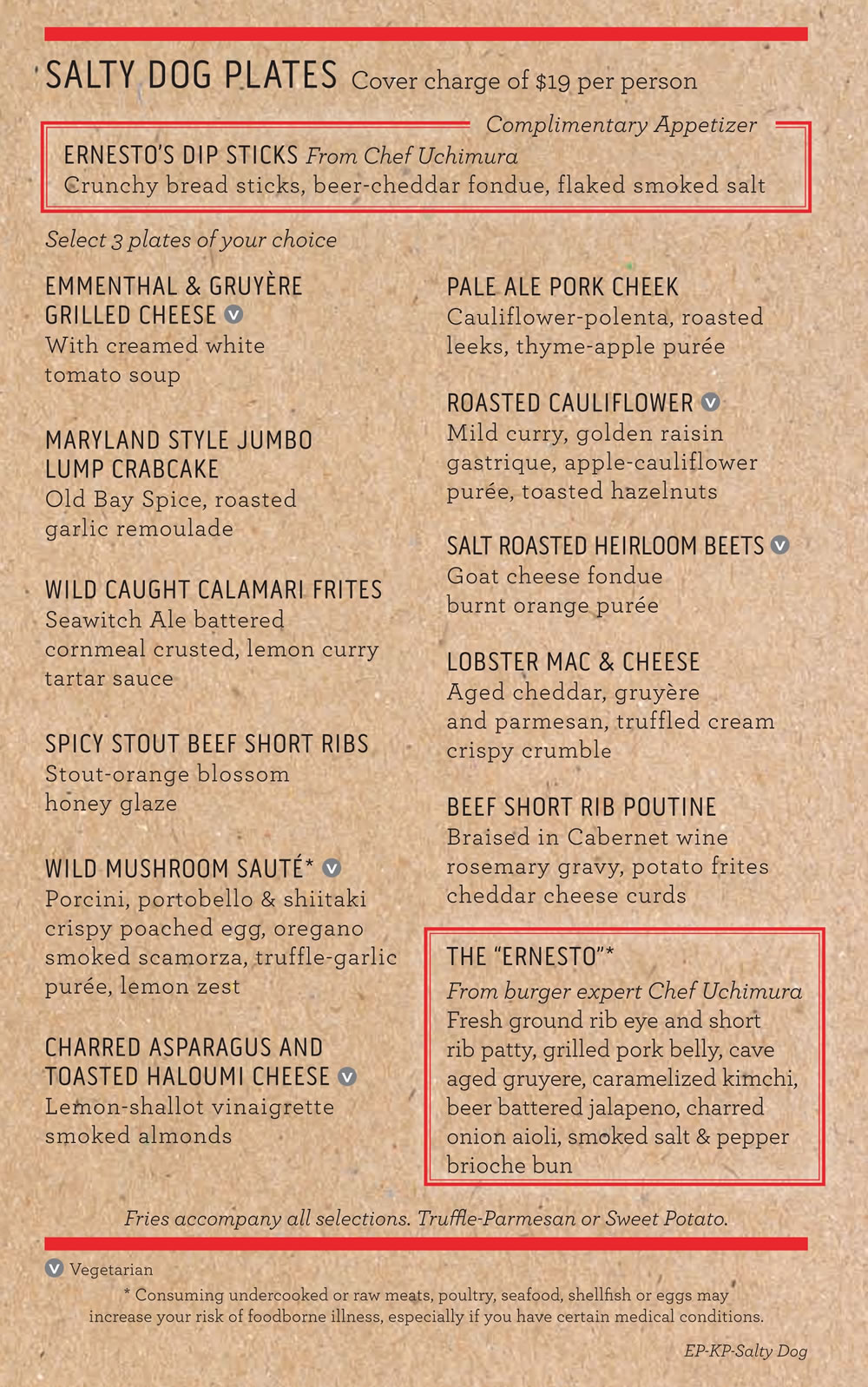 Rai Caluori, Executive Vice President of Guest Experience for Princess Cruises, said: "The Salty Dog Gastropub is an enticing addition to our on-board culinary offerings and brings yet another unique dining option to our guests. Chef Uchimura's signature burger is sure to be savoured, along with pub favourites reinvented for a more up-scale dining experience."
Chef Uchimura added: "A gastropub at sea is an innovative concept and it inspired me to get creative in the galley. The Salty Dog Gastropub's menu will not only satisfy comfort food cravings but also offer guests new pub food flavours and tastes perfectly paired with a craft beer or fine whisky."
Adjacent to The Salty Dog Gastropub, but also in the Wheelhouse Bar, is an expansive new international whisky bar menu, featuring some of the best Scotch whiskeys, American Bourbons and international whiskeys from areas including Japan, Ireland and Australia. The menu will offer daily whisky flights, allowing guests the opportunity to taste and compare selections around the world.
The Salty Dog Gastropub and new international whisky menu, both available in the Wheelhouse Bar, have just launched aboard Crown Princess, and will be on-board Emerald Princess and Ruby Princess in mid-December.
The whisky menu will also be available in the Wheelhouse Bar aboard Dawn Princess, Sea Princess, Sun Princess, Diamond Princess and Golden Princess by the end of 2015, and aboard all ships with the exception of Pacific Princess by the summer of 2016.
(Image credits to Princess Cruises)