Search for your ideal Cruise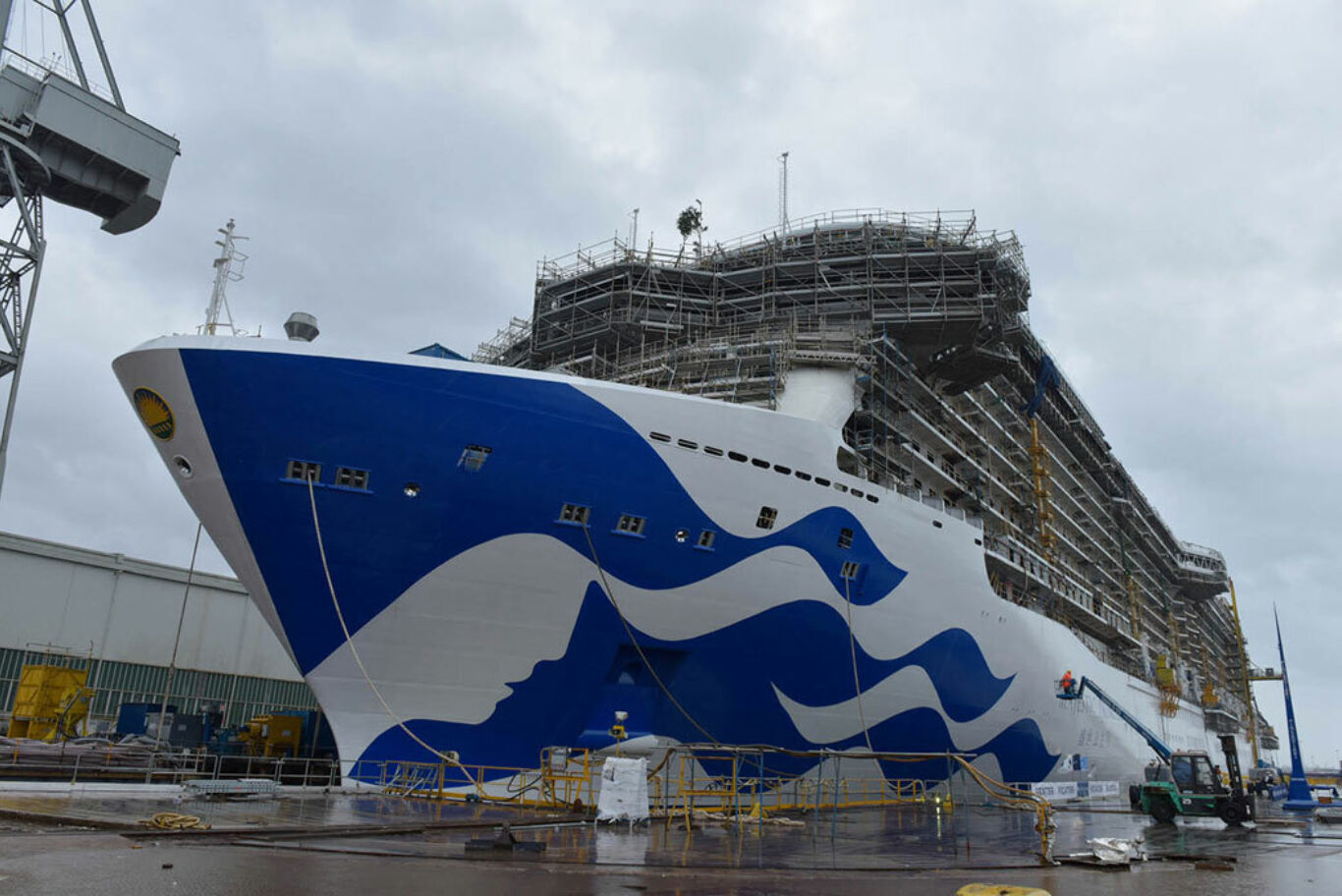 Princess Cruises ships to be adorned with giant Sea Witch
Princess Cruises is the latest operator to start decorating the hulls of its ships. The company's trademark Sea Witch is to be emblazoned across their bows in an way that outdoes P&O Cruises' Union Jacks, and rivals the artwork on Norwegian Cruise Line vessels. The new look was unveiled today on Majestic Princess as the
Princess Cruises is the latest operator to start decorating the hulls of its ships. The company's trademark Sea Witch is to be emblazoned across their bows in an way that outdoes P&O Cruises' Union Jacks, and rivals the artwork on Norwegian Cruise Line vessels.
The new look was unveiled today on Majestic Princess as the ship was floated out of dry dock at the Fincantieri yard in Monfalcone, Italy.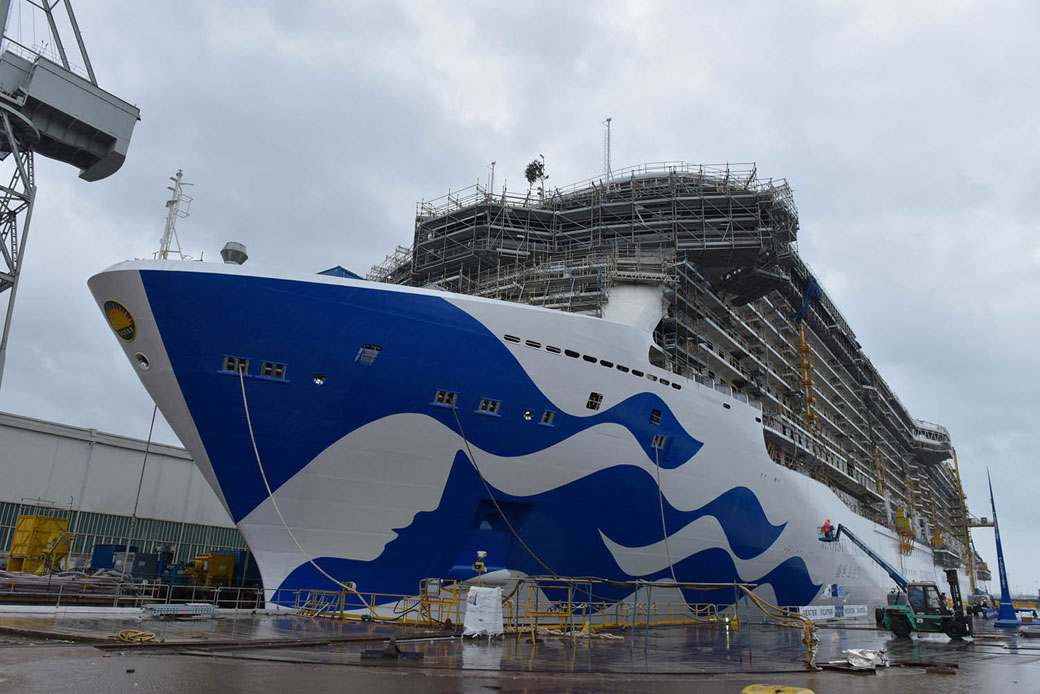 One of the most recognised brand logos in the cruise industry, the design is intended to symbolise "the smooth and flowing gracefulness of ocean waves and represents the excitement and adventure of discovering what the world has to offer on a Princess cruise." Currently, it adorns Princess ships' funnels.
"For nearly half a century our logo has represented the adventure of cruise travel around the globe," said Jan Swartz, Princess Cruises president. "Now our ships sail to more than 360 ports of call worldwide and will be instantly recognised from afar. As the very first cruise ship built for China, we take great pride that Majestic Princess is our first ship to proudly display our new livery design."
Following Italian tradition, a madrina, or godmother, oversaw the float-out; the woman chosen for Majestic is Grazielli Sagani, mother of the captain, Dino Sagani.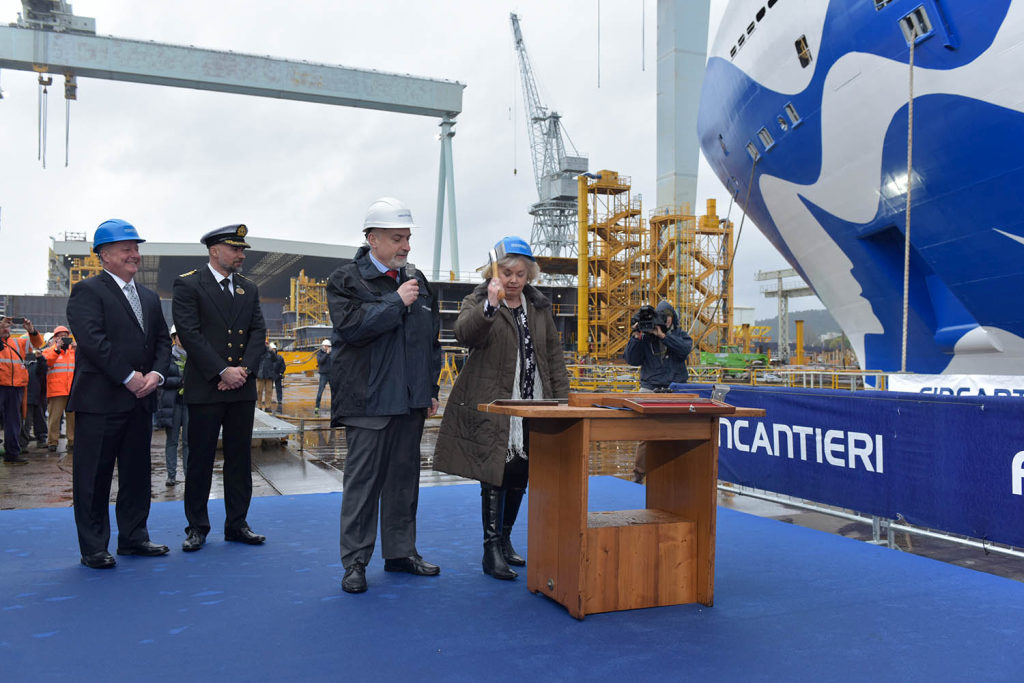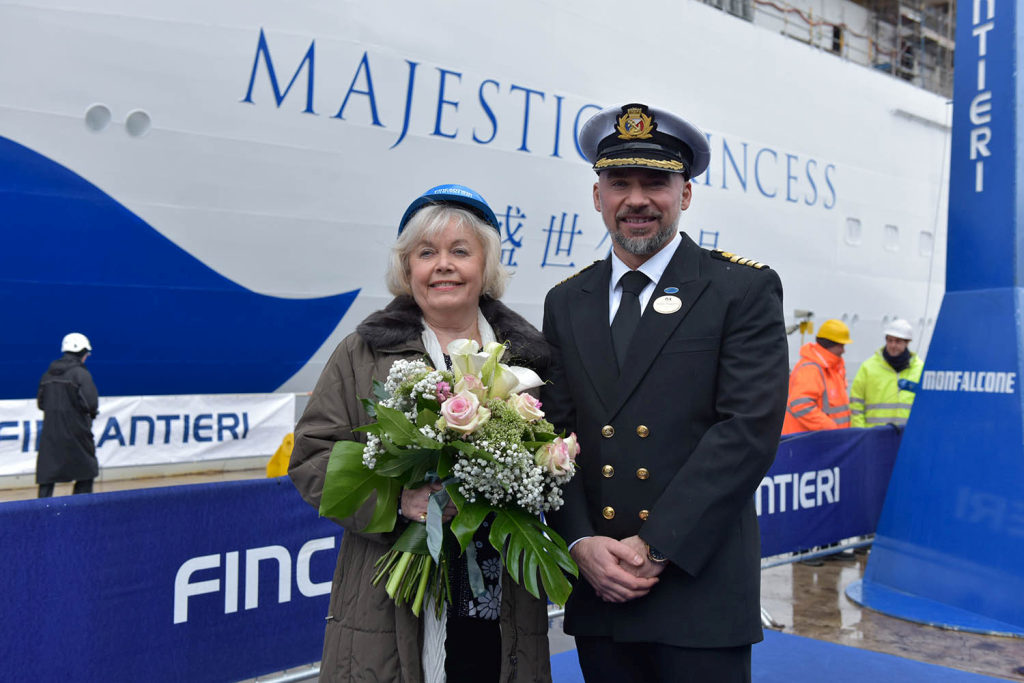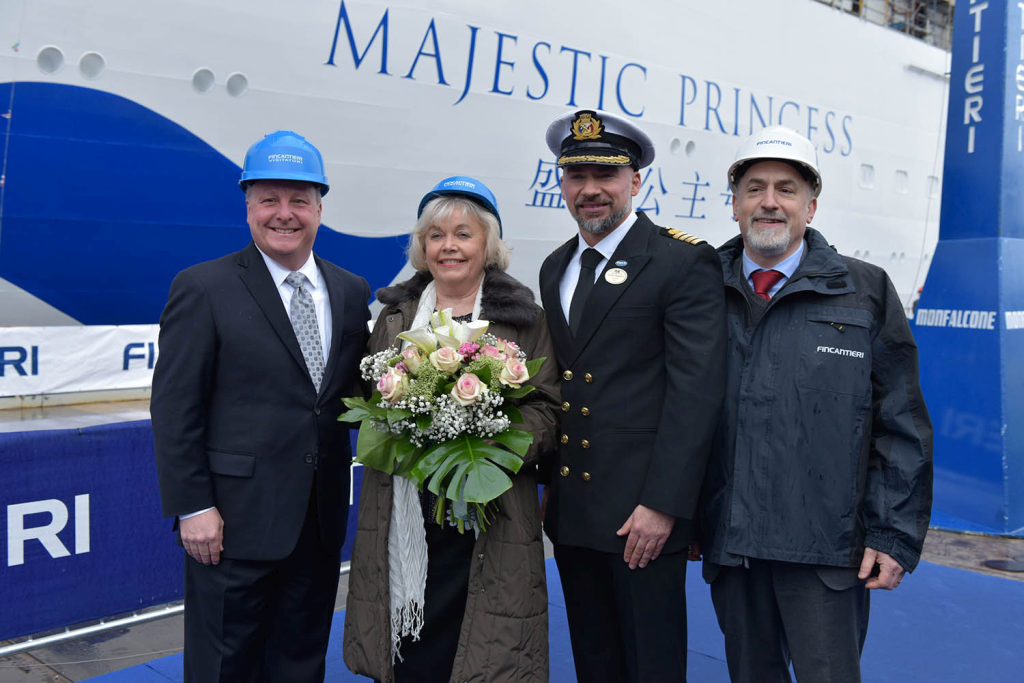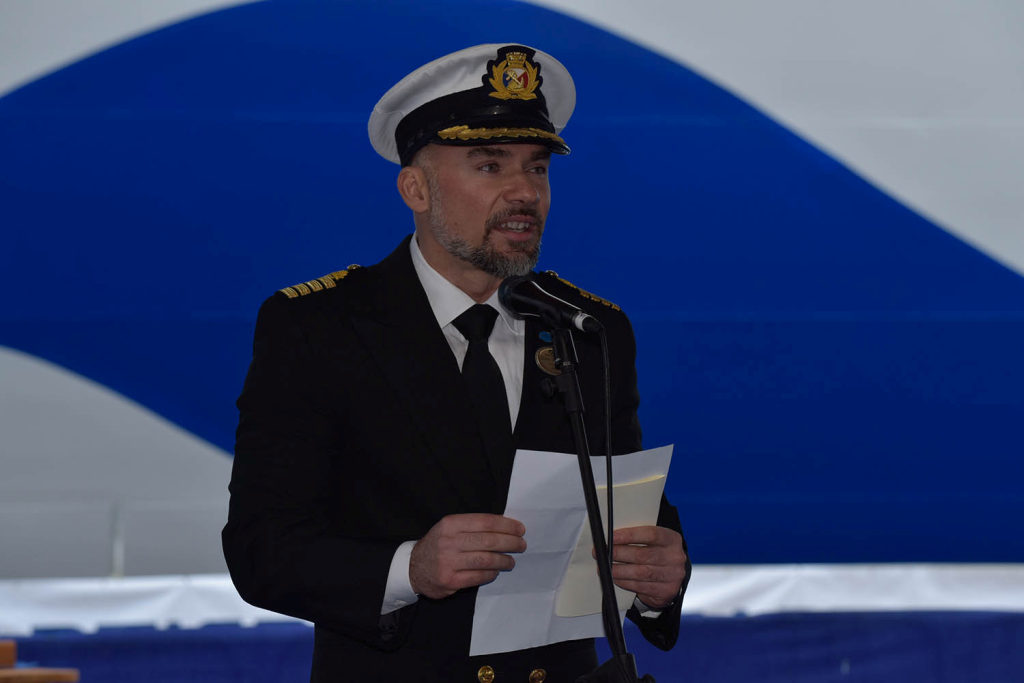 As the first ship built and designed specifically for the China market, Majestic Princess also has a name painted in Chinese characters – 盛世公主号.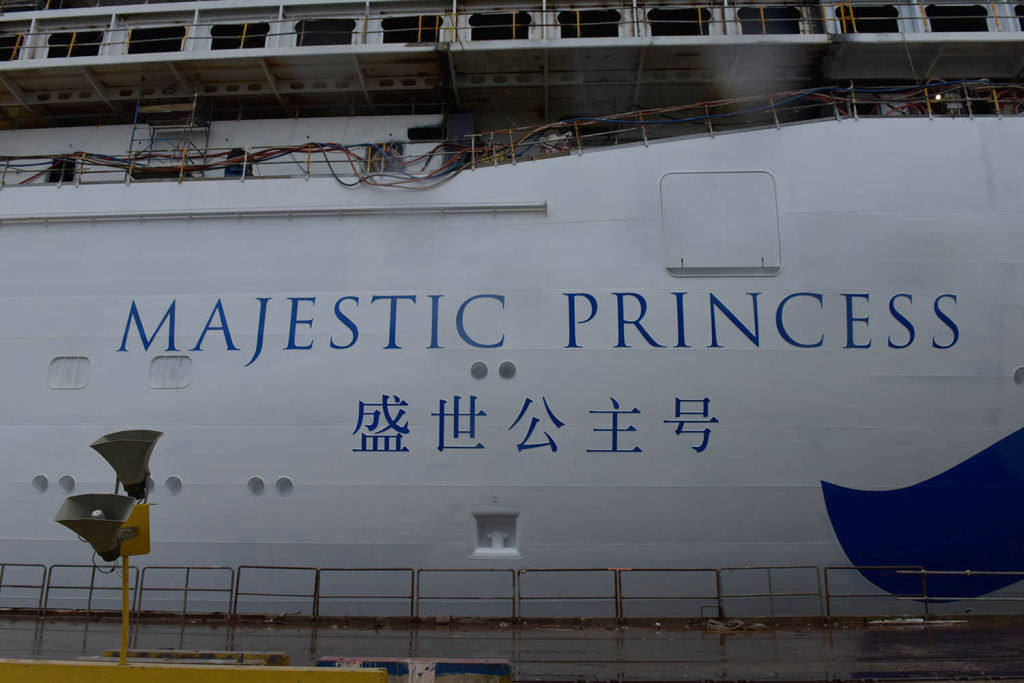 The Sea Witch hull design will be painted on Princess's other ships over the course of the next couple of years.
(Photo credits to Princess Cruises)