How MSC Cruises Helped One Grieving Mother Keep Memory of Her Son Alive
Nicola Graham's youngest son died suddenly in 2012 but his memory lives on at Reuben's Retreat. We hear her amazing story
Nicola Graham stood on a bridge in Devon, thinking about her family and how proud she was of the life she had built with her husband, Mike, and their two sons, Isaac, aged four, and Reuben, nearly two. It was the end of a perfect family day at a theme park (the worst that had happened was losing their 50p deposit on a mini-golf ball because Reuben refused to give it back).
As they retired to their hotel for the night, it seemed life couldn't get any better. But just 24 hours later, Nicola was sitting in A&E at Barnstaple Hospital as Reuben battled for his life, while plans were being made to airlift him to Frenchay Hospital for emergency surgery.
What seemed at first like a harmless cold had taken a sudden turn for the worse, and doctors had discovered that Reuben was suffering from an atypical teratoid rhabdoid tumour – an aggressive and very rare form of brain cancer.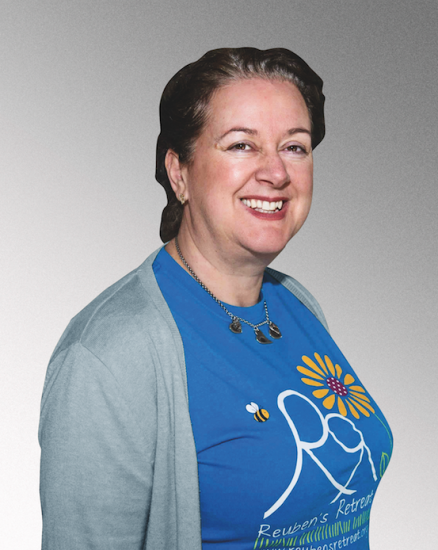 Surgeons operated, but tragically nothing could be done, and just a few days later Reuben was taken off life support as his organs started to fail. He passed away in Nicola's arms on 21 August 2012.
Though consumed by grief, within just two days Nicola had made a decision. She didn't want her son's life to be in vain, so she started Reuben's Retreat – a charity designed to offer help, support and counselling for families going through a similar tragedy to her own.
'We'd gone away as a family of four and returned with a quarter of our family missing,' says Nicola. 'I couldn't bear for Reuben's life to mean nothing. There had to be a purpose.'
From the beginning, Nicola set an ambitious target of generating £1 million to fund the charity within 23 months (Reuben's age when he passed away). The money she raised with friends and family helped her to buy a derelict former hospital, on the edge of the Derbyshire Peak District, and this is now in the middle of an ambitious ten-stage renovation plan to create the charity's 'forever home'.
The first three stages – which included making the main building watertight – have now been completed, and stages four to six have begun.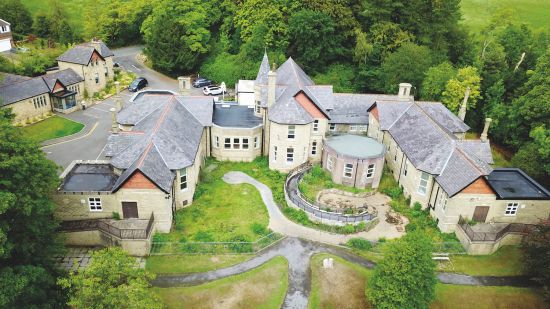 Reuben's Retreat is an amazing place, and – given that the project receives no government funding – the renovation work that has already been achieved is nothing short of miraculous. 'We're not a hospice – we don't claim to be a hospice,' explains Nicola. 'We are merely a place for families to visit and make that uncertain path a little more certain and stable.
'It's a gentle, understanding place for people to be on their journey of loss and grief,' she continues. 'We're lucky to have an amazing team at Reuben's Retreat who work incredibly hard, and we're underpinned by love and an army of volunteers who help us achieve our goals.
'To date they've supported over 700 individuals here at Reuben's, granting much-needed support to individuals with a very poorly child, and to those who have been bereaved.
'Knowing that we're able to make a small difference to families going through a similar struggle to ours brings so much love, and hope for the world being a brighter place.'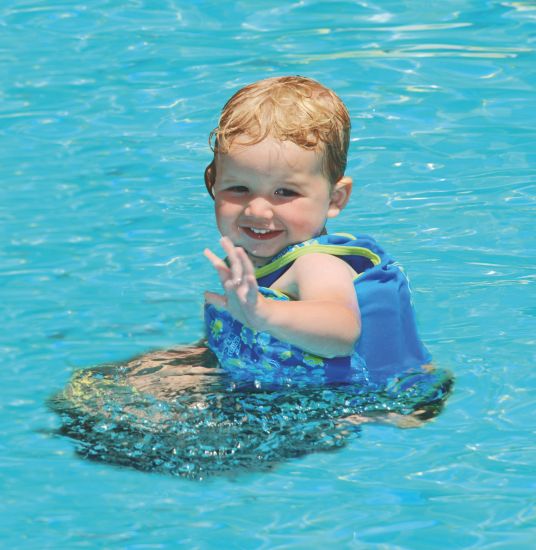 The cruise community
Both Nicola and Mike had worked in the travel business throughout their careers – Mike at Royal Caribbean and Celebrity Cruises – and it didn't take long for the industry to swing into action.
In March this year, MSC Cruises named Reuben's Retreat as their official charity partner at the launch party for MSC Bellissima in Southampton.
'We've been blown away by the love that has come our way from the travel industry, and in particular from MSC Cruises,' says Nicola. 'I feel safe with them because they understand our mission – to bring families back together in difficult and challenging circumstances.
'We've been looked after by MSC exceptionally well, and at the launch what I appreciated most was that their whole team made sure we were all there – and they were thinking not just about Reuben but about Isaac too.
'They were really knowledgeable about the work we do and how the charity operates, but it was obvious they were also focused on doing what was best for us as a family: a mum, dad and brother.' For more information see reubensretreat.org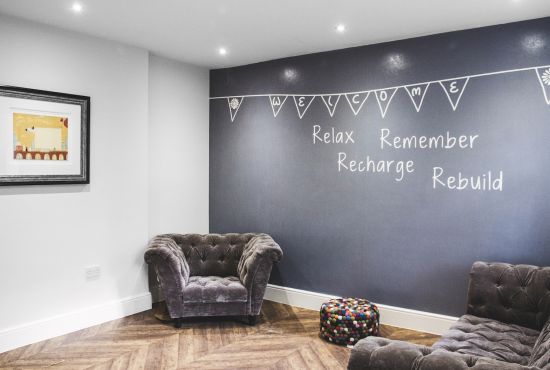 The MSC connection
Antonio Paradiso, managing director UK & Ireland for MSC Cruises, explains why MSC is proud to support Reuben's Retreat
How did the MSC partnership with Reuben's Retreat happen?
I was lucky enough to meet Nicola in person and hear Reuben's story. I was instantly in awe of the amazing work that she and the team do, and I knew that MSC Cruises had to be part of the Reuben's Retreat journey.
What was it about Nicola's story that touched everyone at MSC?
This is a family company, with family at the heart of everything we do. To have the opportunity, through Reuben's Retreat, to help families across the UK when they need it most is so humbling and a real honour.
What are you doing in the next few months to raise funds for Reuben's Retreat?
We announced our partnership during the launch of MSC Bellissima in March but this is just the first step in supporting the team. In March, we raffled Holly Willoughby's dress from the MSC Bellissima naming ceremony, raising £2,730 in the process, and in May we hosted the MSC Football Cup for Reuben's Retreat at Stamford Bridge in London.
Our commitment to Reuben's Retreat is long term, and we aim to do everything we possibly can to support them in achieving their dream.