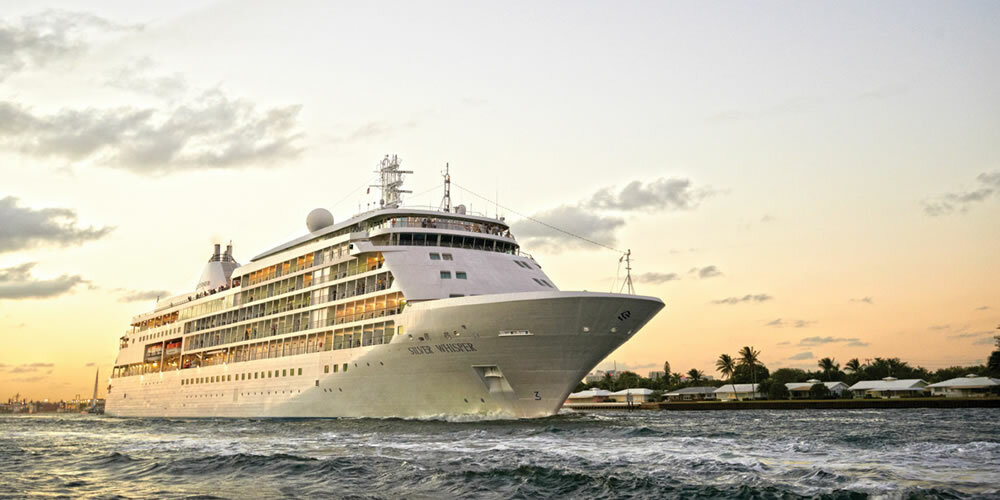 Silversea adds overland adventures to complement its World Cruise 2016
Luxury cruise line Silversea Cruises has unveiled 20 overland adventures to complement its World Cruise 2016 aboard Silver Whisper, sailing from Fort Lauderdale to Venice. The optional land programmes will allow guests to witness spectacular natural wonders, from Australia's Great Barrier Reef to the magical scenery of Vietnam's Ha Long Bay; spot exotic wildlife, such
Luxury cruise line Silversea Cruises has unveiled 20 overland adventures to complement its World Cruise 2016 aboard Silver Whisper, sailing from Fort Lauderdale to Venice.
The optional land programmes will allow guests to witness spectacular natural wonders, from Australia's Great Barrier Reef to the magical scenery of Vietnam's Ha Long Bay; spot exotic wildlife, such as tigers and orangutans, in their natural habitats; discover the ancient cultures and inspirational landmarks of India, Arabia, and Israel; and fly to isolated regions to explore such legendary kingdoms as Bhutan and Kandy.
Examples include:
Cloud Forest at Mashpi Lodge – This three-night adventure begins at Manta and guests will rejoin the ship at Callao, South America. Mashpi is a nature sanctuary with picturesque waterfalls, verdant hills, and a staggering 500 species of birds, perched at 900 metres (3,116 feet) above sea level on the western slope of the Andes Mountains.
Great Barrier Reef Retreat – This one-night adventure takes place during an overnight call to Cairns, Australia. The luxurious Green Island Resort is located on an ancient coral cay in the heart of the Great Barrier Reef. Its rainforest is home to over 120 species of native plants, colourful bird and marine life, and coral gardens. Guests may snorkel, take a stroll in the rainforest, gaze under the sea by glass-bottom boat, or simply relax.
In Search of Tigers – This four-night adventure begins at Mumbai, India, and guests will rejoin the ship at Dubai, United Arab Emirates. Ranthambore National Park in Rajasthan, India, is a wildlife sanctuary renowned for its royal Bengal tigers. Morning and afternoon game drives offer guests the chance to witness these remarkable animals in their natural habitat, along with jackals, leopards, gazelles, and numerous species of birds.
Prices for these adventures start from $999 (approximately £640) per person and include deluxe accommodations (if overnight stays are required), all transportation, transfers, guided sightseeing and some meals.
Lisa McAuley, Commercial Director, UK and Ireland at Silversea, said: "Our destination experts have specially crafted an inventive selection of overland explorations to enhance our guests' world cruise experience. These unique opportunities blend together luxury and comfort with the authenticity of hands-on exciting adventures to reveal the amazing cultures, wildlife, and natural attractions that lie just beyond the ports of call."
Departing in January, and sailing from Fort Lauderdale to Venice, Silversea's World Cruise 2016 will be hosted aboard the all-suite Silver Whisper. The full voyage will span 115 days and will be comprised of seven shorter sections for guests who cannot commit to a three month cruise. During the world voyage the ship will travel around six continents visiting 51 ports in 31 countries.
(Photo credit to Silversea Cruises)