Search for your ideal Cruise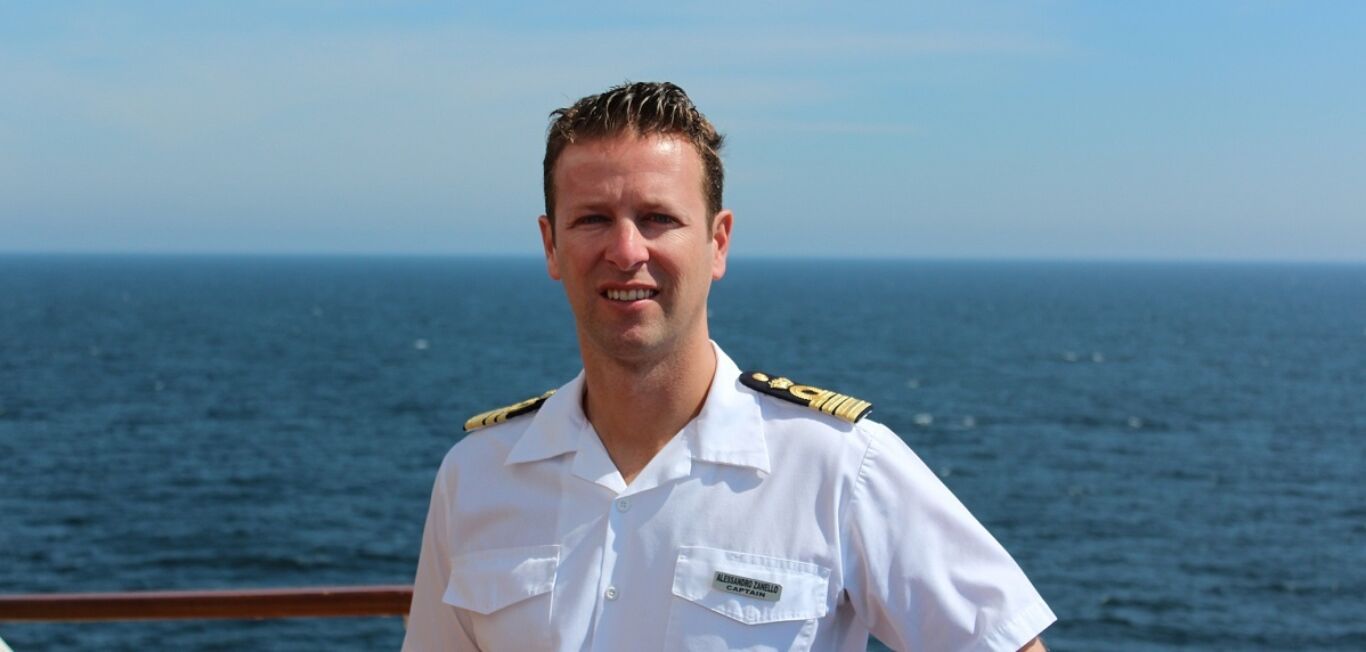 Silversea appoints its youngest ever captain
Silversea has appointed its youngest ever captain to lead the crew onboard Silver Muse, which launches next month. Captain Alessandro Zanello is half-Australian, half-Italian and 43 years old. He has been working with Silversea since 1999 and in that time has worked onboard all ships in the Silversea fleet. Silver Muse will be the second
Silversea has appointed its youngest ever captain to lead the crew onboard Silver Muse, which launches next month.
Captain Alessandro Zanello is half-Australian, half-Italian and 43 years old. He has been working with Silversea since 1999 and in that time has worked onboard all ships in the Silversea fleet. Silver Muse will be the second inaugural ship voyage Zanello has worked on, having been second-in-command for the launch of Silver Spirit in 2009.
The galley will be led by executive chef Anne-Mari Cornelius, who joined Silversea in 2005 and has worked onboard two Silver Whisper world cruises in the same role. Cornelius will oversee all galley staff and culinary standards in all eight of Silver Muse's restaurants.
Cruise director Jimmy Kovel will oversee activities and entertainment. He has worked for Silversea since 2009 onboard Silver Shadow, Silver Cloud and Silver Wind.
Other key members of the Silver Muse team include staff captain, Sergio Topazio; chief engineer, Michele Barone and hotel director, Paolo Percivale.
Roberto Martinoli, chief executive at Silversea Cruises, said: "As the launch of Silver Muse draws closer, we are delighted to reveal details of the dedicated and highly experienced crew who will welcome both new and returning Silversea guests on Silver Muse, offering an unparalleled level of personalised and polished service."
Calling at 34 countries and 130 ports in 2017 alone, all-suite Silver Muse will be the ninth ship in the Silversea's fleet.