Search for your ideal Cruise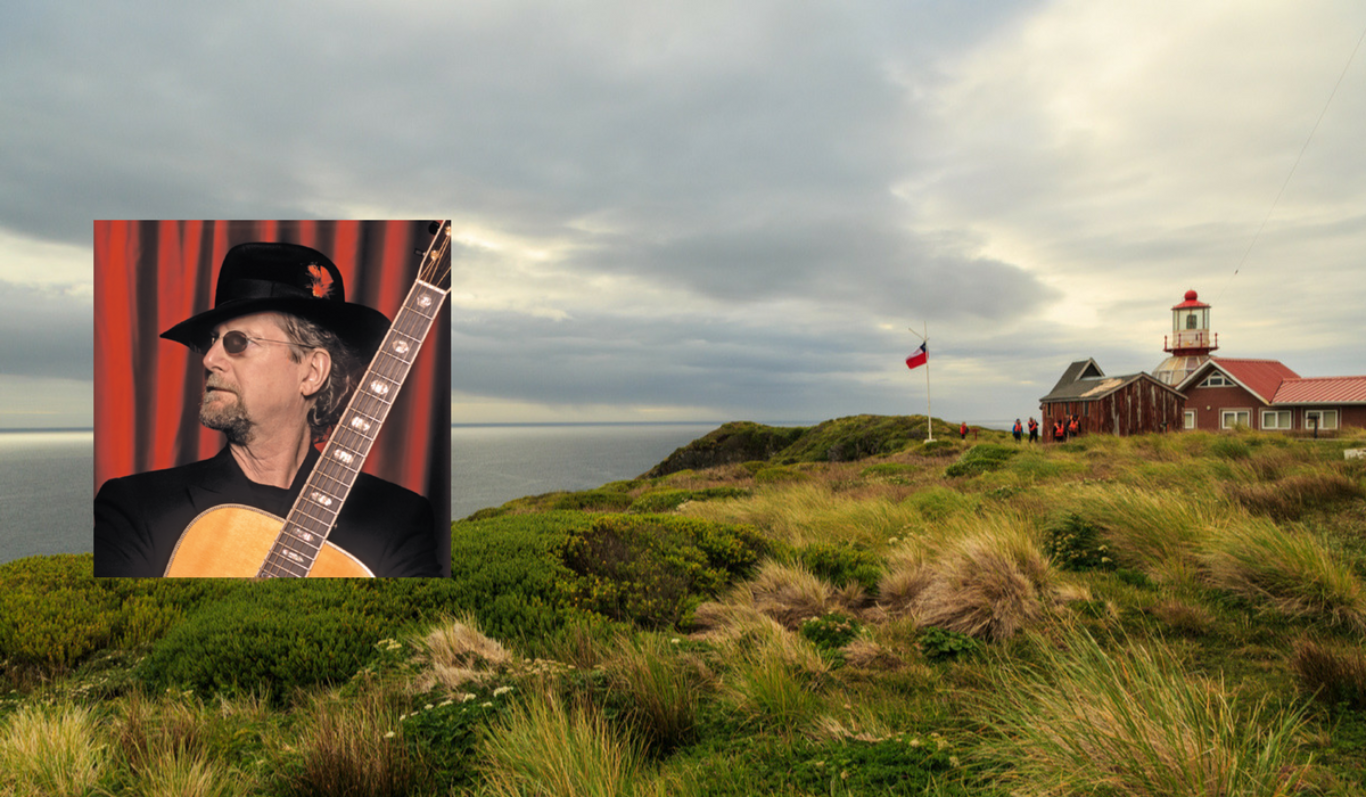 Star on board – Roger McGuinn
With songs like Mr Tambourine Man and Eight Miles High, Roger and his band The Byrds helped provide the soundtrack of the Sixties. Now 74, he still loves to tour – especially if it involves a cruise with his wife Camilla. When was your first cruise? Back in 2009 I had a show to play
With songs like Mr Tambourine Man and Eight Miles High, Roger and his band The Byrds helped provide the soundtrack of the Sixties. Now 74, he still loves to tour – especially if it involves a cruise with his wife Camilla.
When was your first cruise?
Back in 2009 I had a show to play in Lisbon, and I asked Camilla to get us there without airlines so I didn't have another broken guitar. We live in Florida so we went from Miami on Crystal Symphony, and it was fantastic. We've now done 19 cruises, with Cunard, Crystal and Silversea, and I lecture on every one.
What do you love most about cruising?
For me, the ship is the destination. I love the rolling of the waves and just being out there – that sense of peaceful isolation. Also, we've done enough cruises now that we often meet old friends to have dinner with.
What was your favourite cruise?
I've loved them all. We've sailed with Queen Mary 2 from New York to the Caribbean, Silversea's Silver Whisper from Hong Kong to Singapore, and Crystal Serenity from Barbados to Miami. How could I choose?
River cruise or ocean cruise?
I love a long ocean cruise with lots of sea days – something like LA to New Zealand. A river cruise would be a new experience, but think I could be tempted.
What can people expect when you're on board?
I do my lecture, How Folk Music Took Me To The Rock 'n' Roll Hall of Fame – although they usually shorten it to "Mr Tambourine Man". It's the story of my life, and I play some songs to illustrate various points. I'm always around to meet people, and you might find me doing an impromptu serenade in the dining room.
Do you have a favourite ship?
I'm happy to be on any ship but I do like the smaller ones, like Silversea's, that can get into smaller ports. We went up the Saigon River with them, and that was amazing.
What are your favourite on-board activities?
We do like trivia quizzes! We also go to shows and meet the other performers, and Camilla has even got me to do dance classes – tango and foxtrot and so on. That's difficult because it's well known that musicians don't dance.
Which is your favourite cruise destination?
Anywhere new. I've spent so much of my life touring that I've been to so many places already.
Where is still on your wish list?
Cape Horn. I love sea shanties, and there are so many songs about the Cape because it was a rite of passage for sailors.
What do you never leave home without?
My wife and my guitar.
Visit mcguinn.com for latest news and Camilla's travel blog. The Byrds' 1969 classic Live At The Fillmore has just been released on CD (floatingworldrecords.co.uk). Roger will be on Silversea' s 16-day Valparaiso-Buenos Aires cruise aboard Silver Muse, departing 21 Jan 2018.