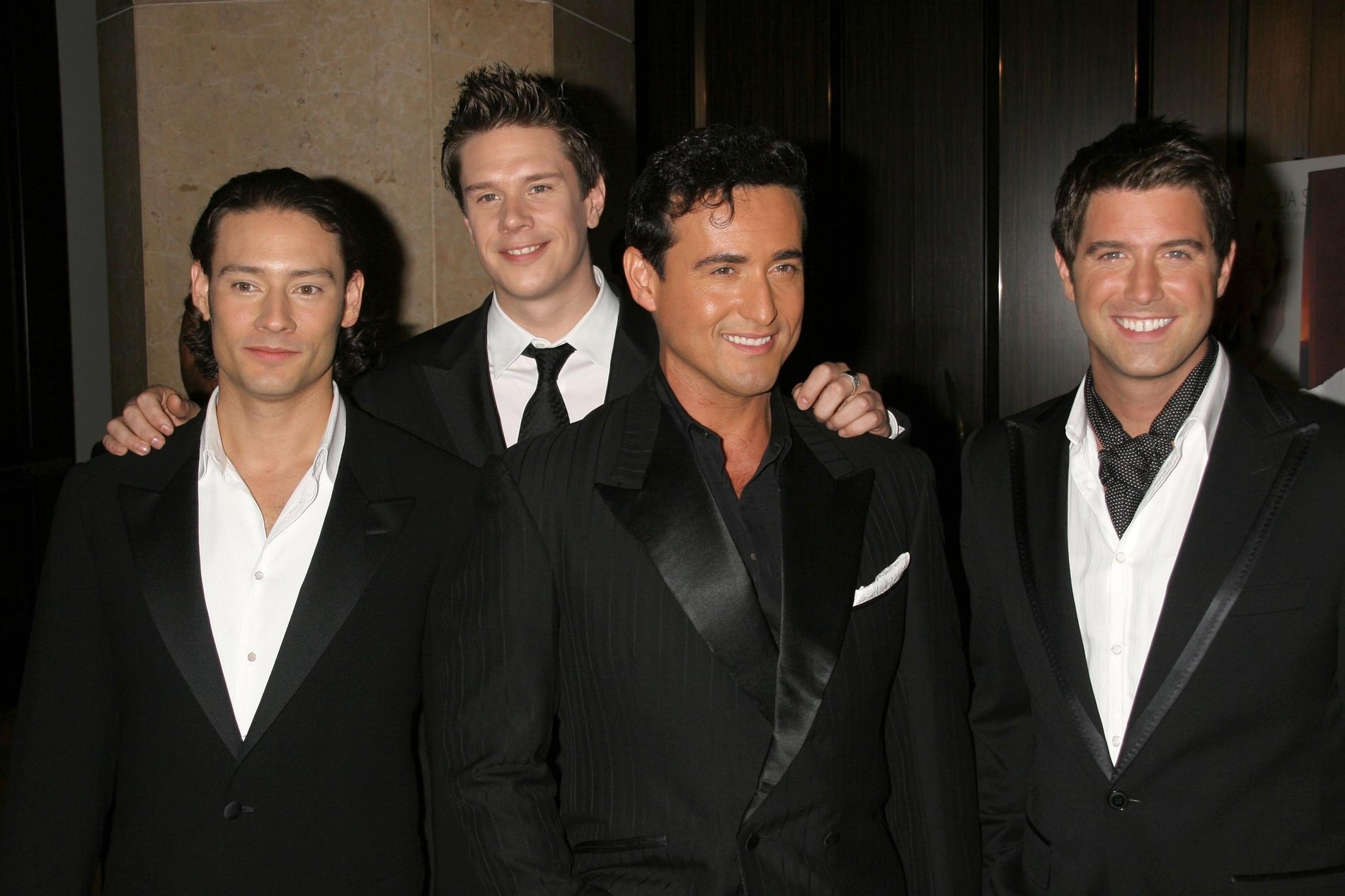 Stars On Board: Il Divo Interview
Il Divo has received 160 gold and platinum awards and is in the Guinness World Records as the most successful crossover group of all time
Il Divo has received 160 gold and platinum awards and is in the Guinness World Records as the most successful crossover group of all time – we spoke to baritone Carlos Marin and tenor Urs Buhler
You've toured the world several times – where is your favourite place to visit?
Urs: It's hard to pick just one – every place has something unique to offer. I like to explore cities and see different cultures, so I always try to make the most of everywhere we go.
Carlos: Being divorced I'm alone most of the time when I'm not working, so I just enjoy the chance to travel with friends and relax. We recently got back from Mexico, which was great, but I love Japan, where I was singing and producing. I want to see Tokyo next – I enjoy the culture and it's always such an experience.
How about cruising?
Urs: We did an Il Divo cruise last November, from Tampa in Florida to Cozumel in Mexico. It was an intense four days on the ship, with all our fans and no escape. We didn't have any privacy except when we were in our cabins sleeping.
Carlos: We decided to do karaoke and we thought perhaps 1,000 would turn up. But the entire ship came and we had a huge singalong. I wanted our fans to sing, but they kept saying: "Give us a song," so it ended up being more like a concert.
Apart from your own hits, what songs did you perform?
Carlos: I'm a huge Tom Jones fan. I listened to him when I was a child and I think he has the most amazing voice. I love to sing It's Not Unusual and do all the hip movements too!
And what's on your personal playlist?
Carlos: Elvis Presley, Frank Sinatra and Dean Martin. I love swing, and those guys were just incredible.
Urs: I love a variety of music – from [American rock band] One Republic to speed metal.
With all the travelling you do, how do you manage to protect your voices?
Urs: It's quite hard on tour with so many long flights causing dehydration. We always drink a lot of water and try to sleep.
Which exotic locations are you heading to next?
Urs: We've been so busy lately that we're having some time off. But then we're touring the UK on our Castles and Country tour in July. After that we're off to Japan, South Africa, the USA, Canada and Australia. It's going to be a busy summer!