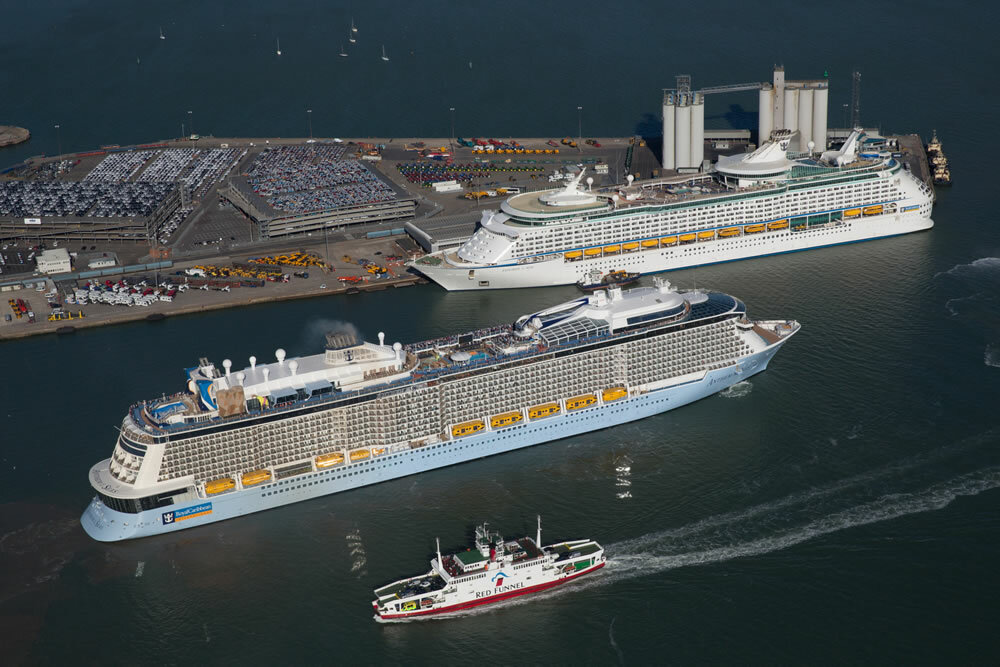 The cruise industry's contribution to the British economy grew in 2014
The cruise industry's contribution to the British economy grew in 2014, according to a report released today by the Cruise Lines International Association (CLIA). The industry's direct contribution to the UK economy, including items such as goods and services purchased by the cruise lines, and the salaries of their employees, grew to €3.155 billion (£2.247
The cruise industry's contribution to the British economy grew in 2014, according to a report released today by the Cruise Lines International Association (CLIA).
The industry's direct contribution to the UK economy, including items such as goods and services purchased by the cruise lines, and the salaries of their employees, grew to €3.155 billion (£2.247 billion) from €3.125 billion (£2.225 billion) the previous year. The industry's direct contribution to the combined economies of Europe grew by 2.8 percent to €16.637 billion (£11.842 billion) in 2014.
Approximately 800 new jobs were created within the industry in the UK during 2014, taking the total number to 71,222. The cruise industry supports almost 350,000 jobs in Europe.
The UK remains one of Europe's biggest cruise markets and in 2014 1.64 million British passengers took an ocean cruise. The port of Southampton retained its position as Europe's largest embarkation and disembarkation port, with a total of 1.57 million passengers passing through its doors in 2014. During the year, Southampton port hosted 422 cruise ship turnarounds, each was estimated to have contributed £2 million to the local economy according to research undertaken by the port. This year the port is expecting to see passenger numbers jump by 11 percent to 1.75 million, helped by both P&O Cruises' Britannia and Royal Caribbean's Anthem of the Seas being home-ported in the city.
London Tilbury Cruise Terminal also saw a large jump in cruise traffic with 54,000 passengers handled in 2014. This year the port is forecasting that this figure will almost double to 100,000 passengers, with further growth expected in 2016.
The port of Liverpool, which hosted Cunard's 'Three Queens' event, has forecast cruise passenger growth of 12 percent to 83,000 in 2015. Bristol port has forcast growth of 11.5 percent in 2015 to 20,000 passengers.
Cruise traffic to islands around the UK mainland is also forecast to grow strongly with cruise traffic through Guernsey port predicted to jump 20 percent to 130,000 and through Orkney by 17 percent to 79,000 passengers.
Andy Harmer, Director, CLIA UK & Ireland, said "Today's report reaffirms the UK's position not only as one of the world's major cruise markets, but as a country which continues to reap multi-billion pound dividends from the cruise industry. Across the UK, ports and the cruise lines that serve them are playing an ever-increasing role in boosting the economies that surround them."
Pierfrancesco Vago, CLIA Europe's Chairman, added "The cruise industry is making a vital contribution to Europe's economic recovery. In 2014 the cruise industry injected nearly €40 billion into the European economy and sustained almost 350,000 European jobs, over 80,000 of which were in the manufacturing sector. These record results are something we've all worked hard for and we should celebrate and build on."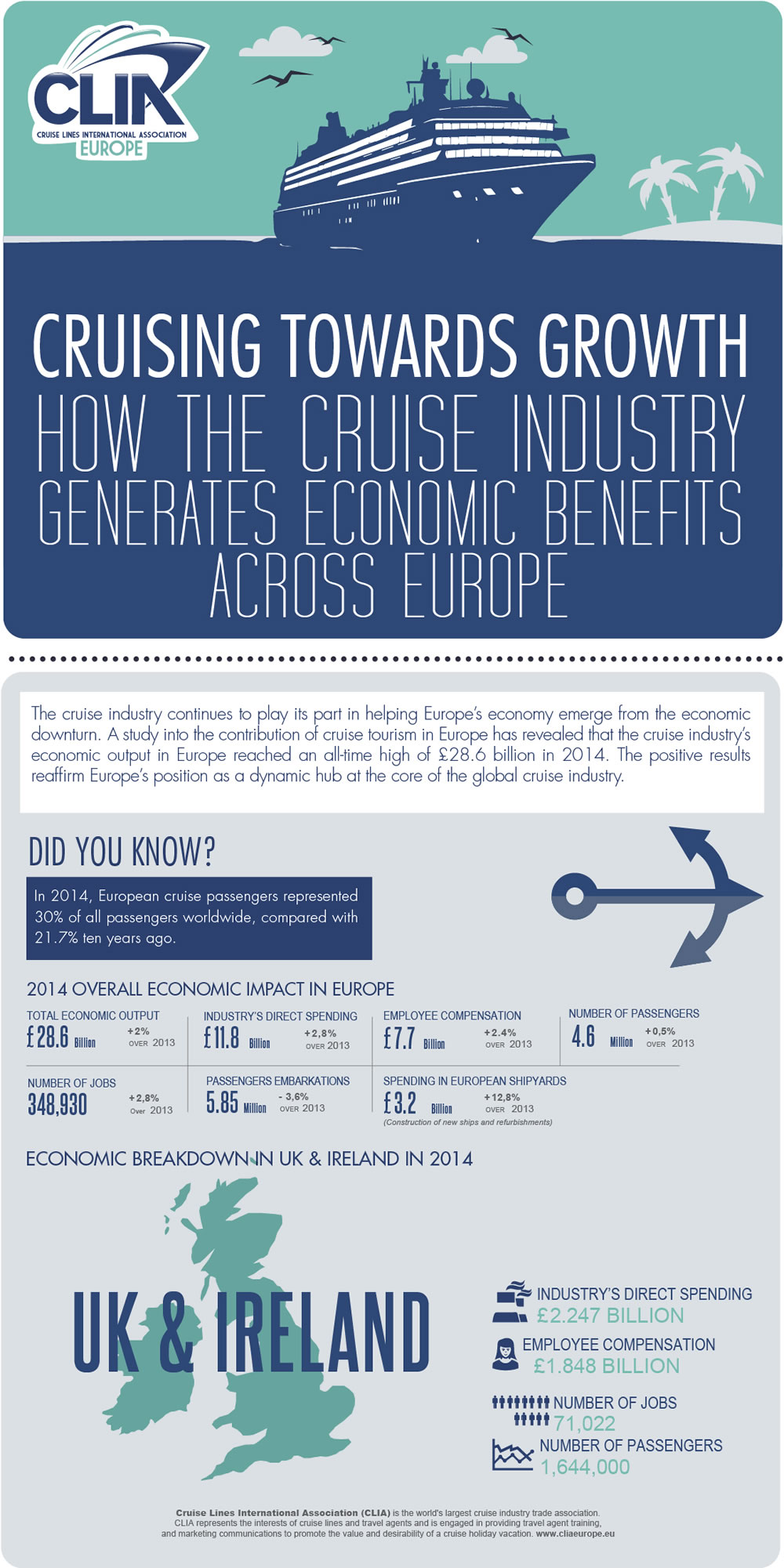 (Infographic credit to CLIA. Photo credit to Royal Caribbean)