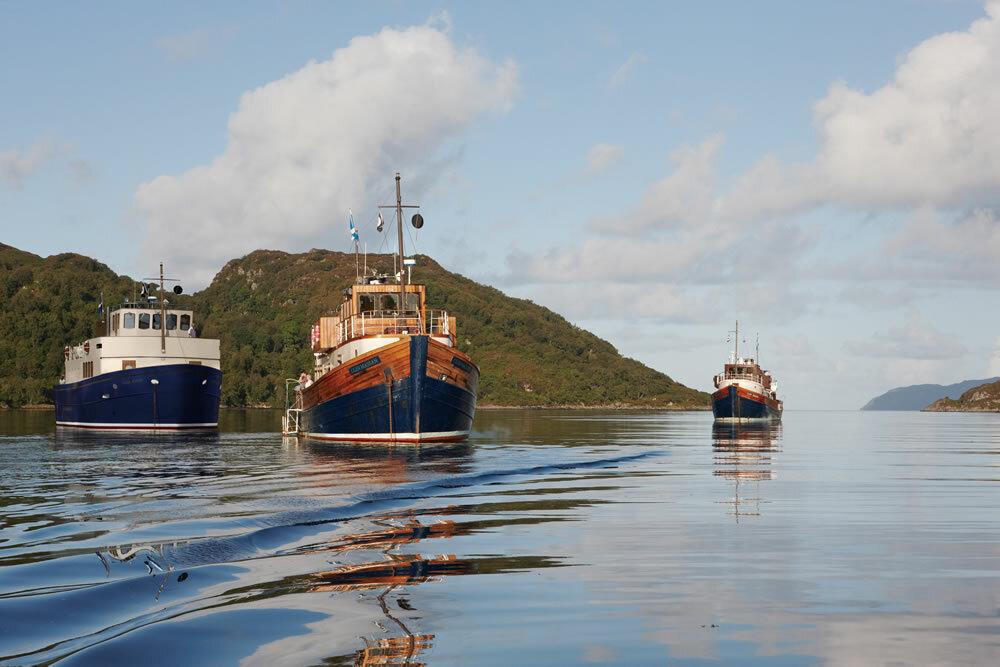 The Majestic Line commissions a new purpose-built boat
Scottish small ship cruise specialist, The Majestic Line, has commissioned a new purpose-built boat for the 2016 season due to burgeoning demand. The MV Glen Etive will operate alongside their two existing refurbished traditional fishing boats and will offer unique cruises around Scotland's west coast and islands. The new vessel is currently under construction at
Scottish small ship cruise specialist, The Majestic Line, has commissioned a new purpose-built boat for the 2016 season due to burgeoning demand.
The MV Glen Etive will operate alongside their two existing refurbished traditional fishing boats and will offer unique cruises around Scotland's west coast and islands. The new vessel is currently under construction at Ardmaleish Boatbuilding Co. Ltd on the Clyde.
The boat will have a steel-based hull and will be finished in traditional wood and brass, offering spacious accommodation on-board.
The Majestic Line offers itineraries to some of the most inaccessible and beautiful areas of Scotland's idyllic western isles thanks to its fleet of intimate vessels. The MV Glen Etive will visit new Outer Hebridean destinations, with trips planned as far afield as St Kilda.
In 2016 all three vessels will operate three-, six-, and ten-night cruises as well as private whole boat charters. Existing boats can accommodate a total of eleven passengers in en-suite cabins and the MV Glen Etive will accommodate twelve passengers. All three vessels will offer two cabins for single occupancy at no additional supplement.
Andy Thoms, managing director of The Majestic Line, said "The locally built MV Glen Etive, with the look and feel of a 1930's 'gentleman's motor yacht', will bring an additional choice of longer destinations to far flung places such as the St Kilda world heritage site. It is the comfort of our ships, the level of service and the opportunity to travel in style that brings guests back time and again to experience such unique and special adventures."
MV Glen Etive is due to launch in April 2016. Prices for 6-night cruises start from £2700 per person and 10-night cruises start from £4500 per person with departures from Oban, Argyll.