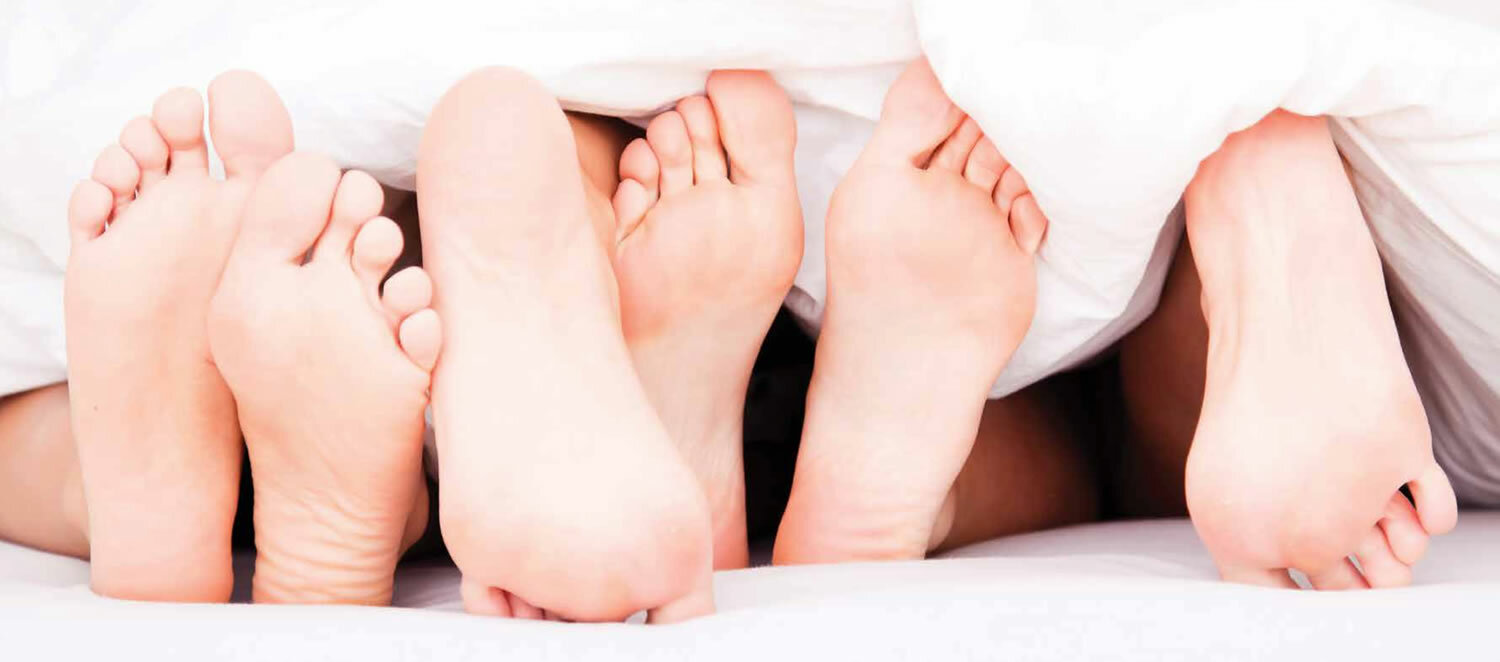 There's sex at sea on these steamy cruises
For most people, the idea of cruising has to do with fun in the sun, exploring new destinations and wining and dining shipboard. But for others, cruises are places where you can go … well … cruising. In a world where anything goes, charter companies book entire ships, or sections of ships, for couples seeking
For most people, the idea of cruising has to do with fun in the sun, exploring new destinations and wining and dining shipboard. But for others, cruises are places where you can go … well … cruising.
In a world where anything goes, charter companies book entire ships, or sections of ships, for couples seeking sexy playtime with others on the high seas.
Sexually charged cruises began appearing just a few years ago and are a growing phenomenon – albeit for a limited audience. The cruises bring together like-minded people attracted to a 'specialised' list of cruise activities that include 'playrooms', erotic adult movies, naughty theme parties and nudity.
Before you imagine a big orgy, know that there are rules – including no sex in public. What happens behind closed doors is another matter.
"You are not just out by the pool and people are doing it. You're not at the disco dancing and [there's sex] going on. We don't allow it. We open cabins for people to go and meet," says Bob Hannaford, president of New Orleans-based Couples Cruise, the Big Kahuna of adult couples cruises.
Hannaford's company has operated 12 full-ship charters and several partial charters for the sexually enlightened set and has several more cruises on the books including a full charter of the 3,500-passenger MSC Divina out of Miami next spring.
There's also a river cruise planned on an Emerald Waterways "Star Ship" on the Danube for next autumn.
On the company's first chartered river cruise on the Rhine last year, the indoor pool on the 182-passenger ship became a prime hangout spot. "The crew turned the water temperature up for us and we were skinny-dipping down the Rhine. It was great," Hannaford says.
On partial charters, when there are also non 'playing' passengers onboard, Couples Cruise quietly rents out the disco during the day for parties and some suites as play areas, Hannaford says.
There is competition. Florida-based Bliss Cruises, founded by three couples who collectively own two travel agencies and a social media company, chartered the 2,886-passenger Celebrity Silhouette for a November sailing this year – the company's first. Bliss Cruises also has a full charter of the ship planned for 2016.
The clothing-optional Bliss Cruises are marketed for "swinger couples, nudists, voyeurs and exhibitionists" as well as the curious, according to the company's website (www.blisscruise.com ). The idea is "adult couples can meet other like-minded couples in a nonjudgmental environment."
On such cruises, kids are banned and, depending on the company, singles may be banned too. So who exactly gets on (or should we say gets off?) on these cruises? Hannaford says his guests come from 66 countries including 40 or 50 couples on each big ship cruise from the UK, though the US, Canada and Mexico are the top markets. The average age of passengers is in their late 40s, he says.
Those onboard are looking for a good time, and 45 per cent identify with some "lifestyle," be it swinger, nudist or whatever," Hannaford adds.
"Our focus is on couples but we also get swingers, nudists, couples into S&M, couples who like to dress up for theme nights," he says. During Couples Cruise charters, the pool area is clothing optional and that's one reason people book, Hannaford says, adding that customers also are attracted to the friendliness and social aspect of the environment.
"Here everyone talks to everyone about what do you do in port and 'Have you traveled before?' It is more a social fun environment but there is a sexual environment too," Hannaford says. "Certainly there are people looking to hook up or meet up. For some, that's the primary reason to come."
Parties encourage such interaction. Bars stay open late, Couples Cruise brings its own DJs, and there are fetish, Mardi Gras and pajama parties.
"For the fetish party people wear leather, latex, black lace, things you'd see on an S&M site, though most people are not looking for a spanking or whatever. But we do get people who are into that world, looking for kinky cruises," Hannaford says.
But the focus is not only on sex, he adds. It's alsoabout a cruise vacation. "I brought my mom onboard and my church-going in-laws and they had a blast," he says. "They want to come back again." Many of those booking the adult cruises are new to cruise, but Hannaford says the number one thing he hears from those who have cruised before is they plan to be repeaters. "They say, we'll never do a 'regular' cruise again," he says. For those who are titillated, here are some upcoming "adult lifestyl e" cruises. Passengers in the UK can also book Couples Cruise, Bliss Cruises and other adult cruises directly with the operators or via a UK company called Intimate Places (intimateplaces.co.uk).
Cruise from Miami to the Eastern Caribbean with Couples Cruise (www.couplescruise.com ) on the largest adult lifestyle charter – the company is promoting the cruise with the tagline "size does matter. .." The ship is the 3,500-passenger MSC Divina (which happens to have as godmother the sexy Sophia Loren). During the seven-day sailing you can expect nudity, playrooms and a dungeon. The fun starts April 1 6, 201 6. Fares are from £531 (most inside cabins already sold out).
Cruise the Caribbean on Bliss Cruise II, a couples-only, clothing-optional sailing embarking Fort Lauderdale on November 27, 2016, on the 2,886-passenger Celebrity Silhouette. Expect such activities as a Roman Orgy Toga Party and Fetish Friday. Parts of the ship will be available for nude sunbathing including pools and hot tubs (sexual activity is limited to such designated areas as playrooms). Fares are from £631 per person (www.blisscruise.com)
Visit the Baltic on a clothing-optional, swinger cruise organized by Luxury Lifestyle Vacations (www.luxury-lifestyle-vacations. com). The 10-day sailing on Azamara Club Cruises' 684-passenger Azamara Quest embarks Stockholm for Amsterdam on August 2, 2016. Erotic theme parties are part of the fun onboard. Fares for ocean-view staterooms are from £2,003 per person.
Cruise the Mediterranean on a swinger cruise organized by Luxury Lifestyle Vacations on the 684-passenger Azamara Quest in August 201 7. The eight-day sailing is from Rome (Civitavecchia) to Barcelona, embarking August 5. Fares are from £4,650 for an ocean-view.