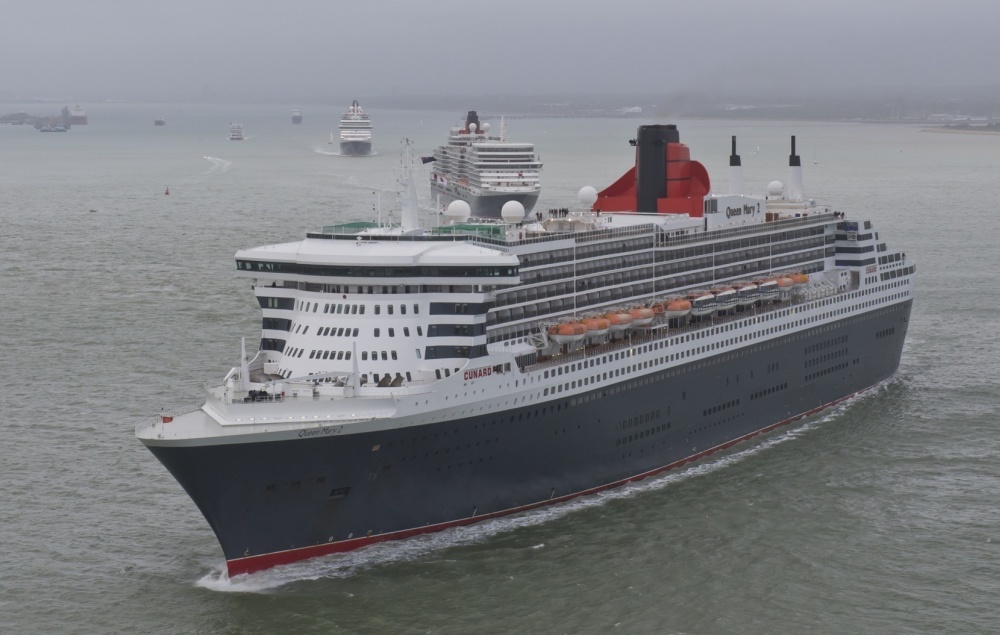 Three Queens unite in Southampton to start Cunard's 175th anniversary celebrations
Cunard's three liners – Queen Mary 2, Queen Elizabeth and Queen Victoria – yesterday sailed in formation out of Southampton Port to mark the start of Cunard's 175th anniversary celebrations in the UK. The event was designed to both signify the start of Cunard's 175th anniversary celebrations in the United Kingdom and to pay homage
Cunard's three liners – Queen Mary 2, Queen Elizabeth and Queen Victoria – yesterday sailed in formation out of Southampton Port to mark the start of Cunard's 175th anniversary celebrations in the UK.
The event was designed to both signify the start of Cunard's 175th anniversary celebrations in the United Kingdom and to pay homage to the city of Southampton which serves as the home-port for all three liners.
Earlier the three vessels had returned to Southampton from World Cruises and was the first time each had returned to their home port since January. While in port the three captains stood together on the funnel of Queen Mary 2 for an iconic photographic opportunity.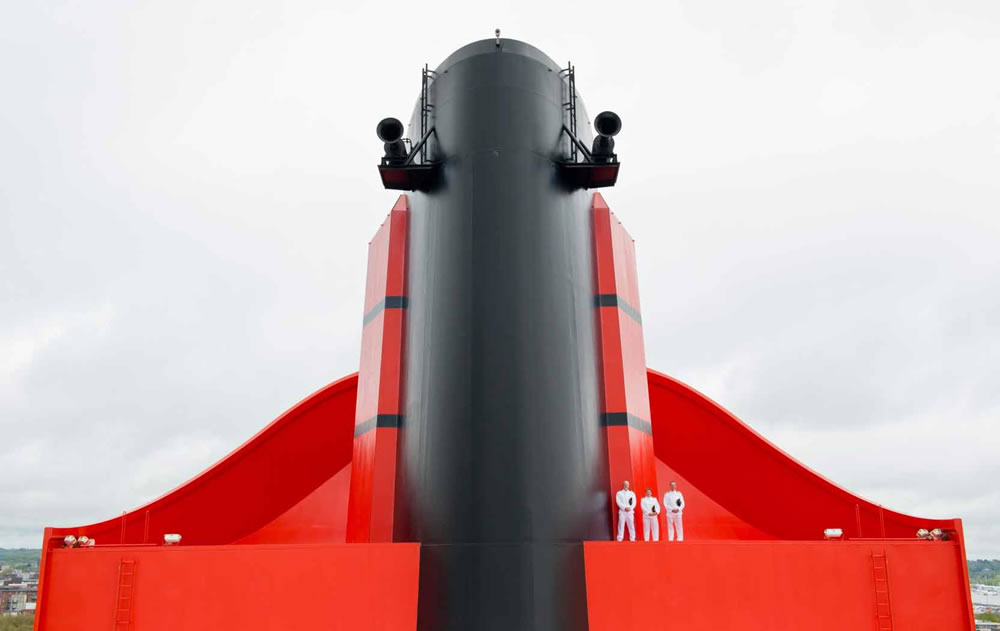 Flagship Queen Mary 2 lead Cunard's Three Queens formation out of Southampton in daylight for the first time ever. According to a Cunard spokewoman the event had to be delayed until around 5.45pm to allow Royal Caribbean's Anthem of the Seas to depart first at approximately 4.30pm.
Originally it was planned that the three ships should have passed Dock Head by 5.20pm, would have reached Calshot at about 5.50pm and would have passed Ryde on the Isle of Wight at 6.45pm. The delayed departure from Southampton Port meant that these timings were pushed back.
Once the three liners reached Nab Tower they split from formation where Queen Elizabeth continued east towards Hamburg, Queen Victoria turned south for St Peter Port in Guernsey and Queen Mary 2 head west across the Atlantic towards New York.
The next time the Three Queens will meet up is on Bank Holiday Monday 25 May 2015 in Liverpool where the trio will pay homage to Cunard's spiritual home. A video simulation of Cunard's Liverpool event can be viewed here.
(Photo credits to Cunard / James Morgan)