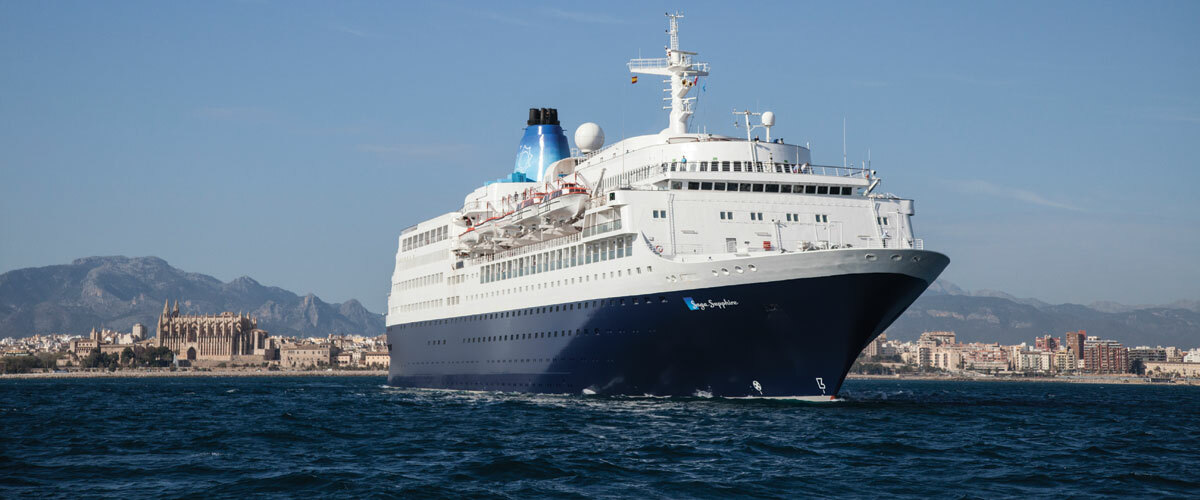 Three TV actors to sail with Saga Cruises on a crime-themed cruise
A trio of British crime character actors will be sailing on a crime-themed cruise on-board Saga Sapphire in May. Stephen Tompkinson, best known as Alan Banks in the ITV crime drama DCI Banks, will be taking part in a question and answer session. There will also be a chance to see film clips from his
A trio of British crime character actors will be sailing on a crime-themed cruise on-board Saga Sapphire in May.
Stephen Tompkinson, best known as Alan Banks in the ITV crime drama DCI Banks, will be taking part in a question and answer session. There will also be a chance to see film clips from his career. He has worked with Dame Helen Mirren in the last series of Prime Suspect and has also performed in comedy roles including as Damien Day in Drop the Dead Donkey.
Philip Davis, who may be best known as Chalky, the mod in the 1979 cult film Quadrophenia, or Whitechapel's DS Miles, the man with a low tolerance of timewasters, will be on-board too.
Neil Stuke who plays Billy Lamb in the legal drama Silk, will be talking about his role in the popular series. He has starred in numerous crime series including Miss Marple, Midsomer Murders, The Bill, Silent Witness and A Touch of Frost.
Philip Davis, Neil Stuke and Stephen Tompkinson will all share the stories of their acting careers and reveal behind-the-scenes secrets of life in popular TV crime and police series.
Crime novelist Ruth Rendell was originally scheduled to sail on-board this particular cruise but on 7 January of this year the 84-year-old suffered a serious stroke.
The 16-night Baltic Treasures sailing on-board Saga Sapphire will depart Southampton on 6 May and will call at ports in Ronne (Denmark); Stockholm (Sweden); Helsinki (Finland); an overnight stay at St Petersburg (Russia); Tallinn and Saaremma (Estonia); Riga (Latvia); Warnermunde (Germany); and Ijmuiden (Holland). Prices start from £3,831 per person, based on two sharing an inside cabin, subject to availability.
During the cruise there will be a murder mystery evening and also a crime-story writing competition with Stephen Tompkinson standing as one of the judges.
CruiseMiss blogger Danielle Fear will be on-board this sailing and will be writing about her experience in a future edition of World of Cruising magazine.
(Photo credit to Saga Cruises)